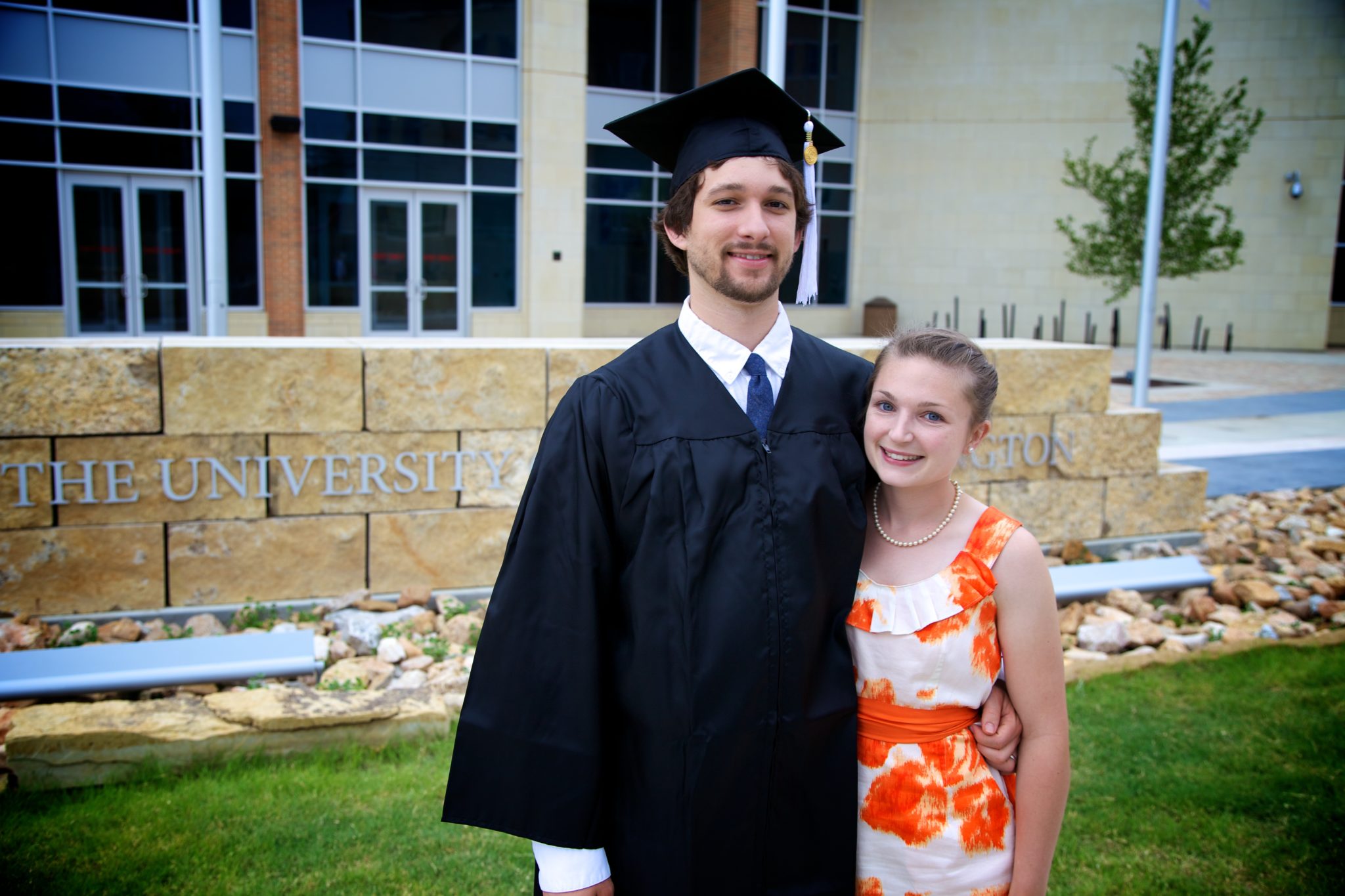 14 May

Marshall's Graduation Celebration

I enjoy graduations a great deal. One of my favorite TV moments is in May when the Nightly News does a slideshow recap of many of the major university's graduations with excerpts from there speakers. Graduations are a milestone, a reminder of the passing of time.  It's also an opportunity  to stop and acknowledge the graduates accomplishments and reflect a little on the road he or she journeyed to get there. 

As a parent who just attended the graduation service of my oldest son Marshall, it was a time of many happy emotions. Watching him cross the stage and accepting his diploma for a Bachelor of arts degree in english, with a secondary teaching certification was a tremendous moment and one that we will not soon forget. Carol and I were blessed to share the moment with Marshall's wife Tessa and the rest of our family who attended the graduation service at the University of Texas at Arlington.

The following photographs are of our graduation celebration and I smile when I view them. 

 

Many of you who read this have impacted M

arshall's  journey by your teaching, coaching or simply your friendship.  Thanks for sharing this moment with us and I  covet any thoughts you might like to share through your comments here. Lastly (but not least) Marshall has excepted a teaching position that starts this fall at Cassata High School here in Fort Worth. CONGRATS TO MARSHALL!!