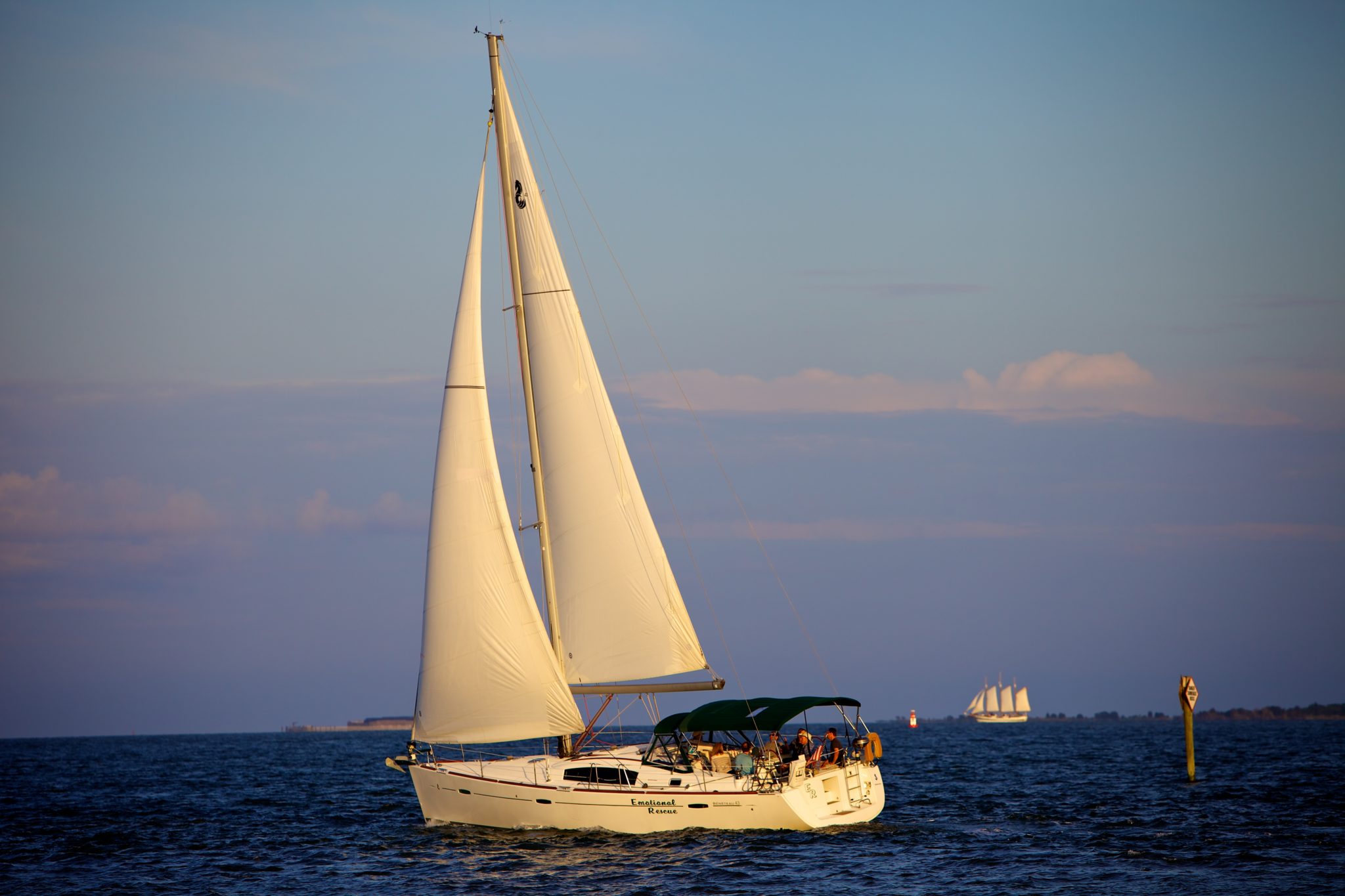 08 Jun

Get away to Charleston, South Carolina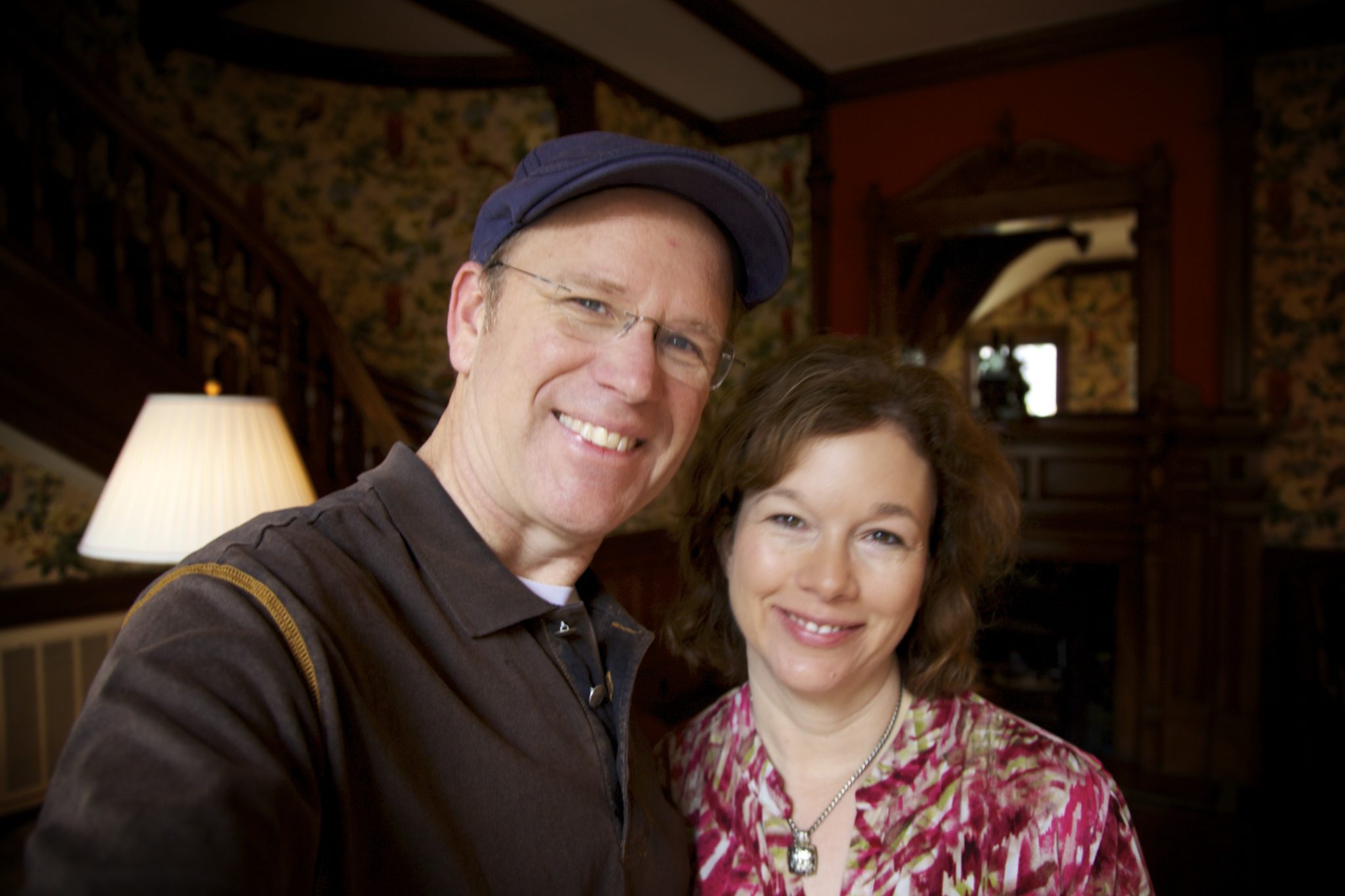 Being a list maker, I always have a must see and do list on any trip I take. Charleston was no exception, but hanging out with my wife Carol was my main goal on this trip. While flying from Fort Worth to Charleston we both realized it had been a few years since our last trip with only the two of us. Being together without the distraction of daily life was a treat in and of itself. Fortunately, we both like "going" a lot more than "sitting" so we saw and experienced quite a bit on our four day Charleston get away.  I've been very excited about getting to share the highlights with you.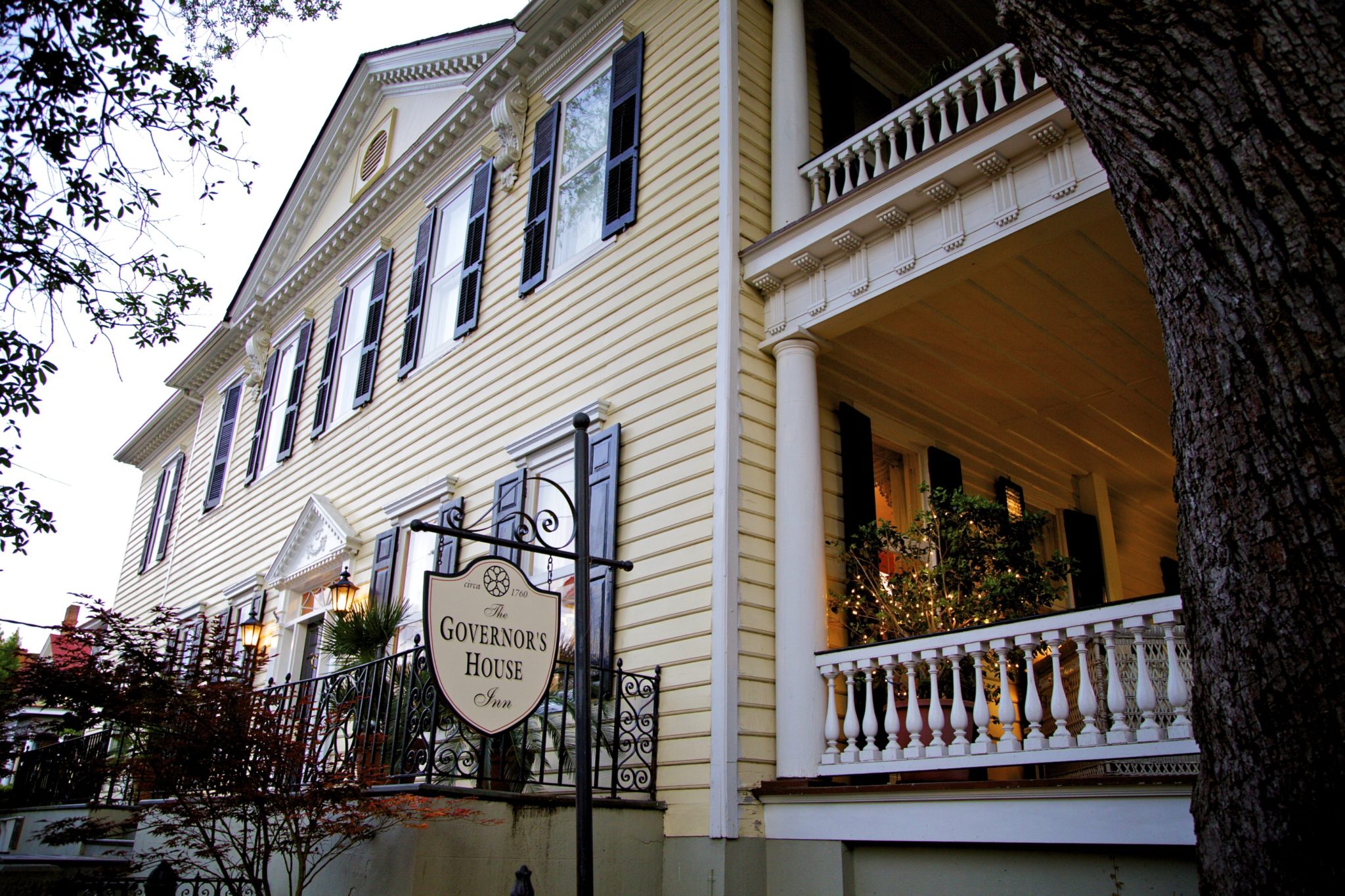 Carol selected our accomodations on this trip and she picked a good one! Governors House Inn was a perfect choice. It's location on Broad St was ideal for our activities.  Their website sums it up best "Among historic Charleston inns, only Governor's House Inn offers the rare pleasures, aristocratic comforts and romantic grandeur of a pre-Revolution National Landmark combined with legendary Charleston hospitality…Governor's House Inn reflects the classic style and allure of the South's most mannered and picturesque city. Governor's House Inn Charleston bed and breakfast is honored to be the most historic hotel in Charleston South Carolina.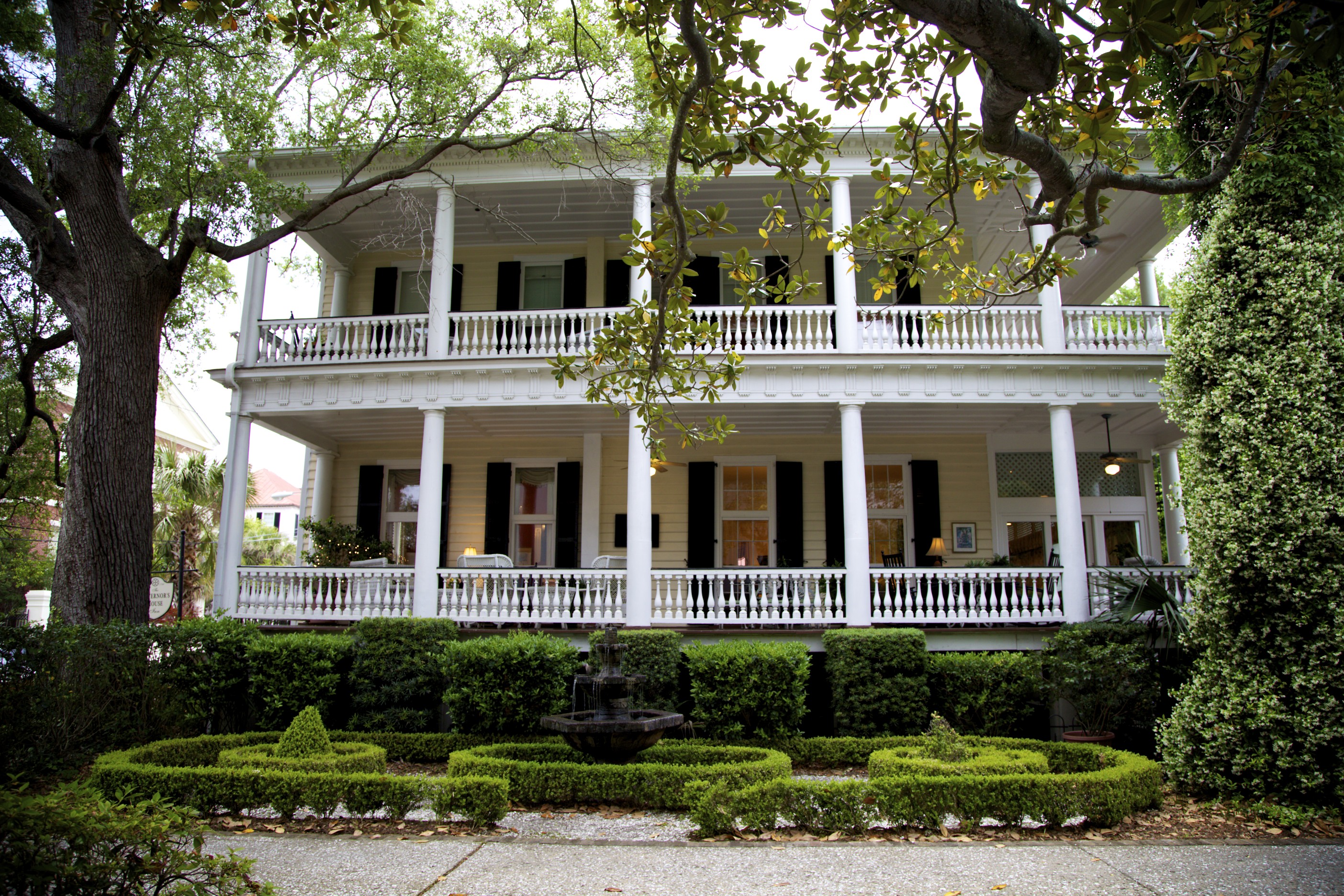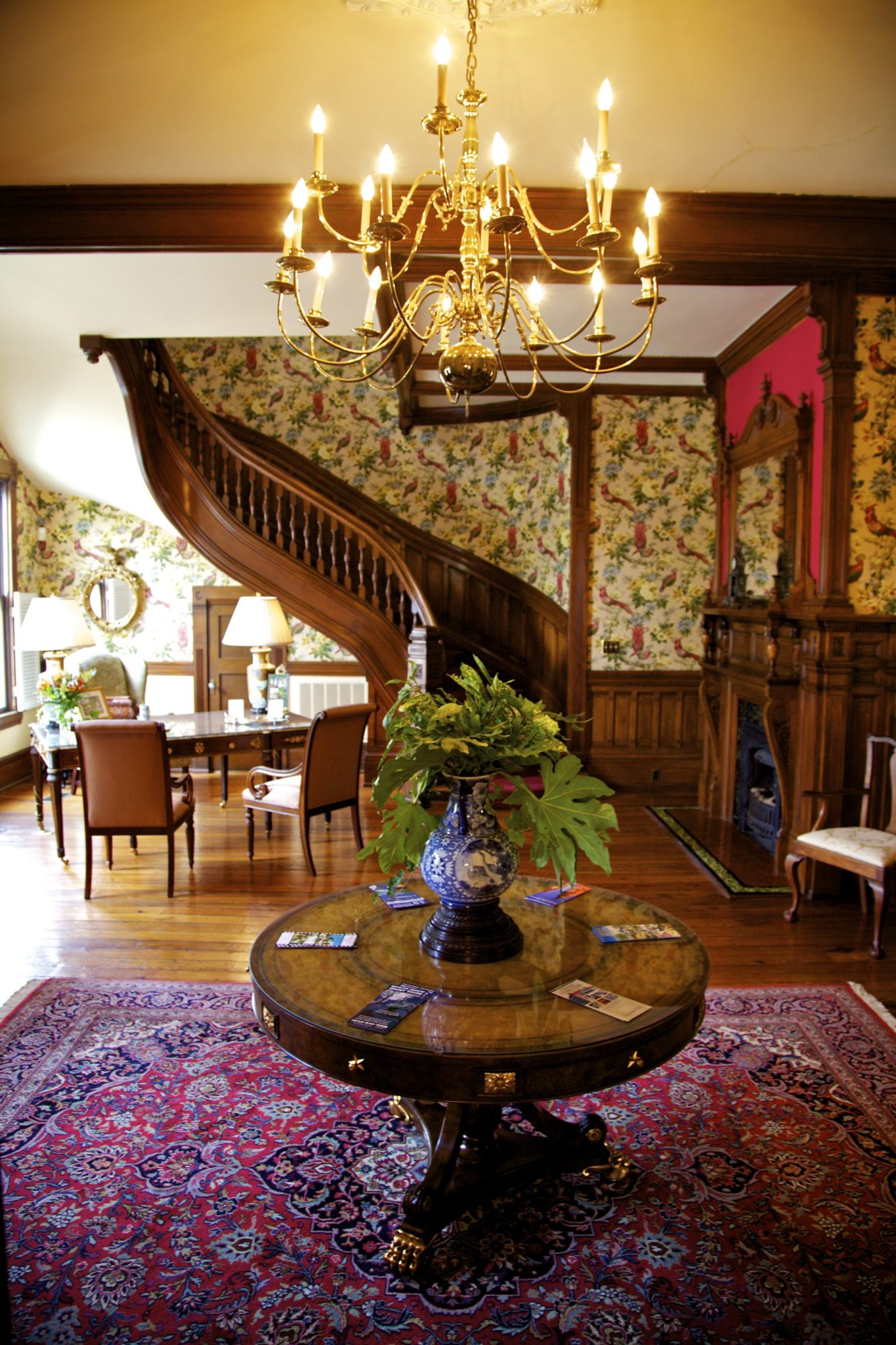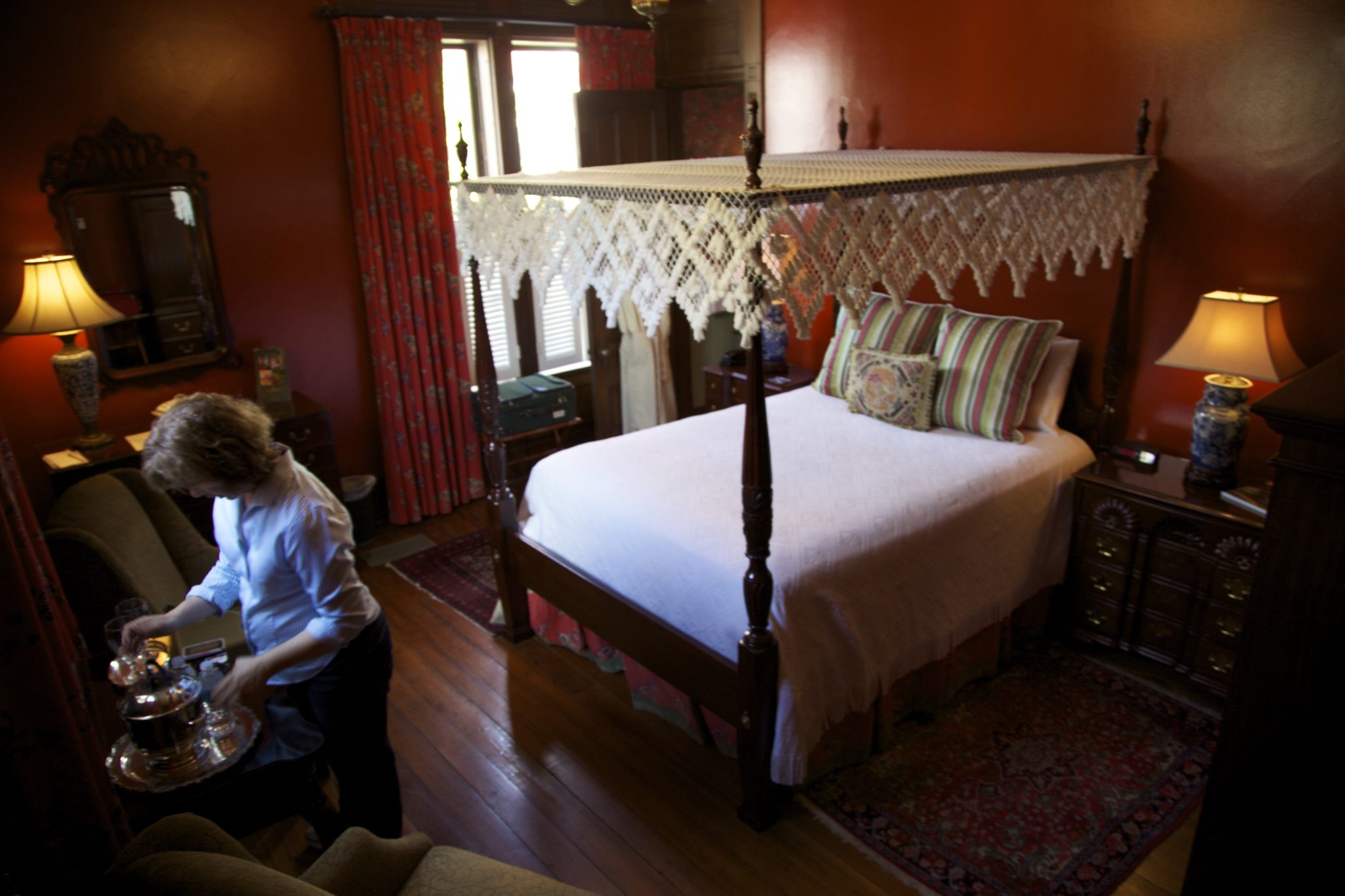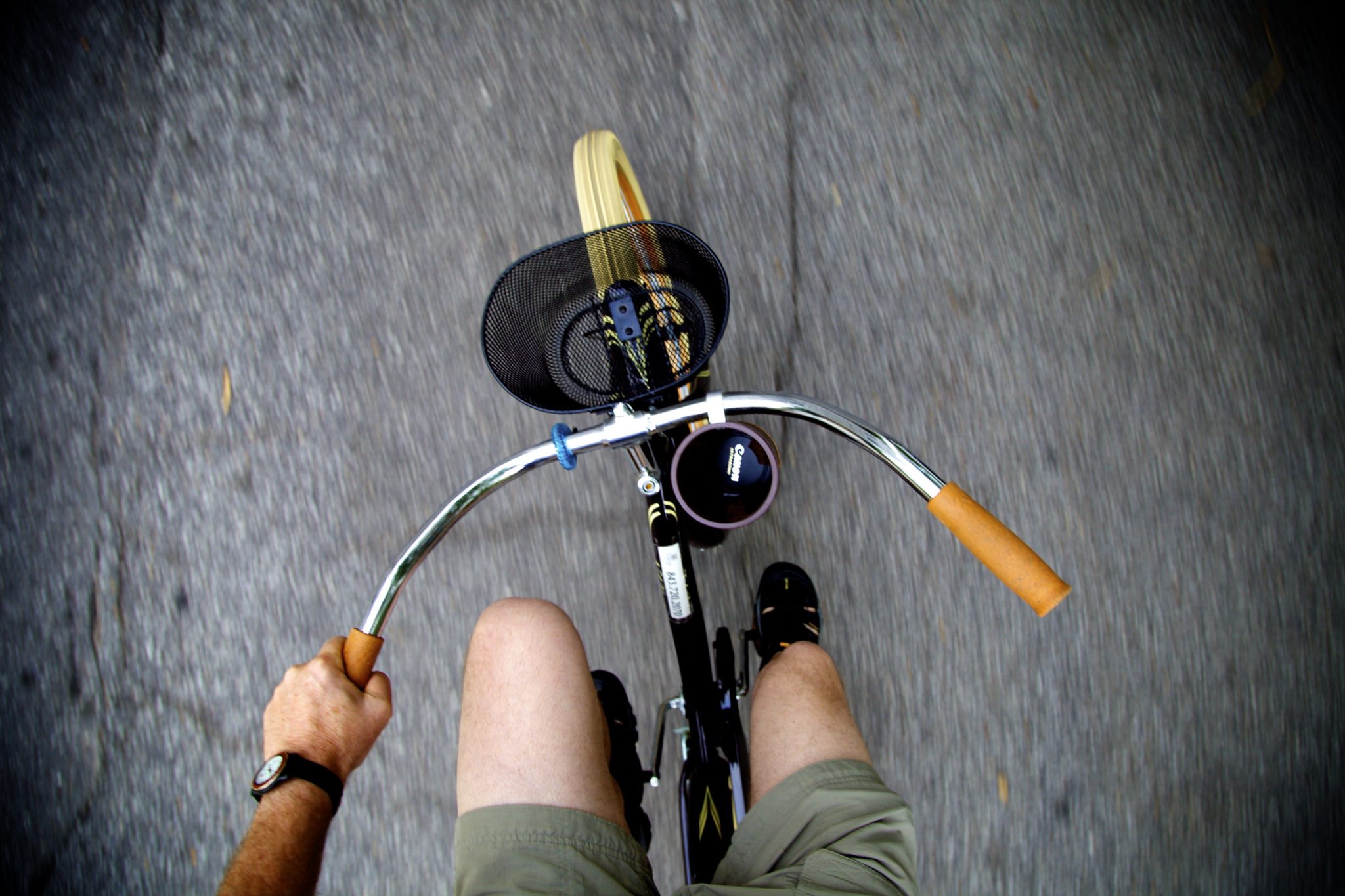 One of my favorite things about the Governors Inn was the bicycles they provide for their guests. Being an earlier riser than Carol I enjoyed jumping  out of bed  and hopping on a bike to explore the historic neighborhood and parks nearby. The Governors Inn is surrounded by historical homes and only blocks from Battery Park which is bordered by the Ashley and Cooper Rivers. All this provided a great opportunity to cruise around on the bicycle with my camera and take pictures in Charleston's beautiful morning light. The following pictures are of the neighborhood where we stayed and were taken on my morning rides.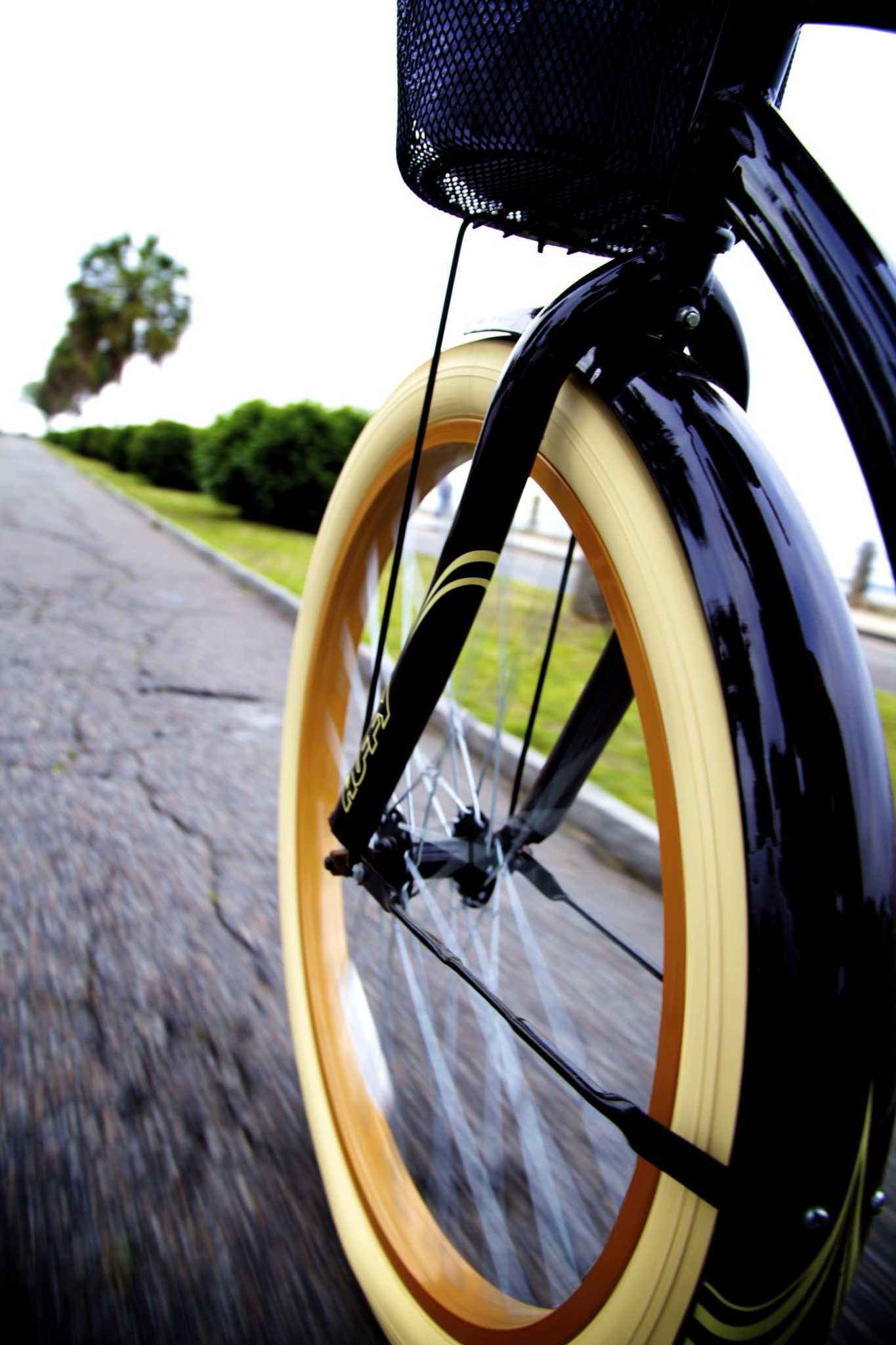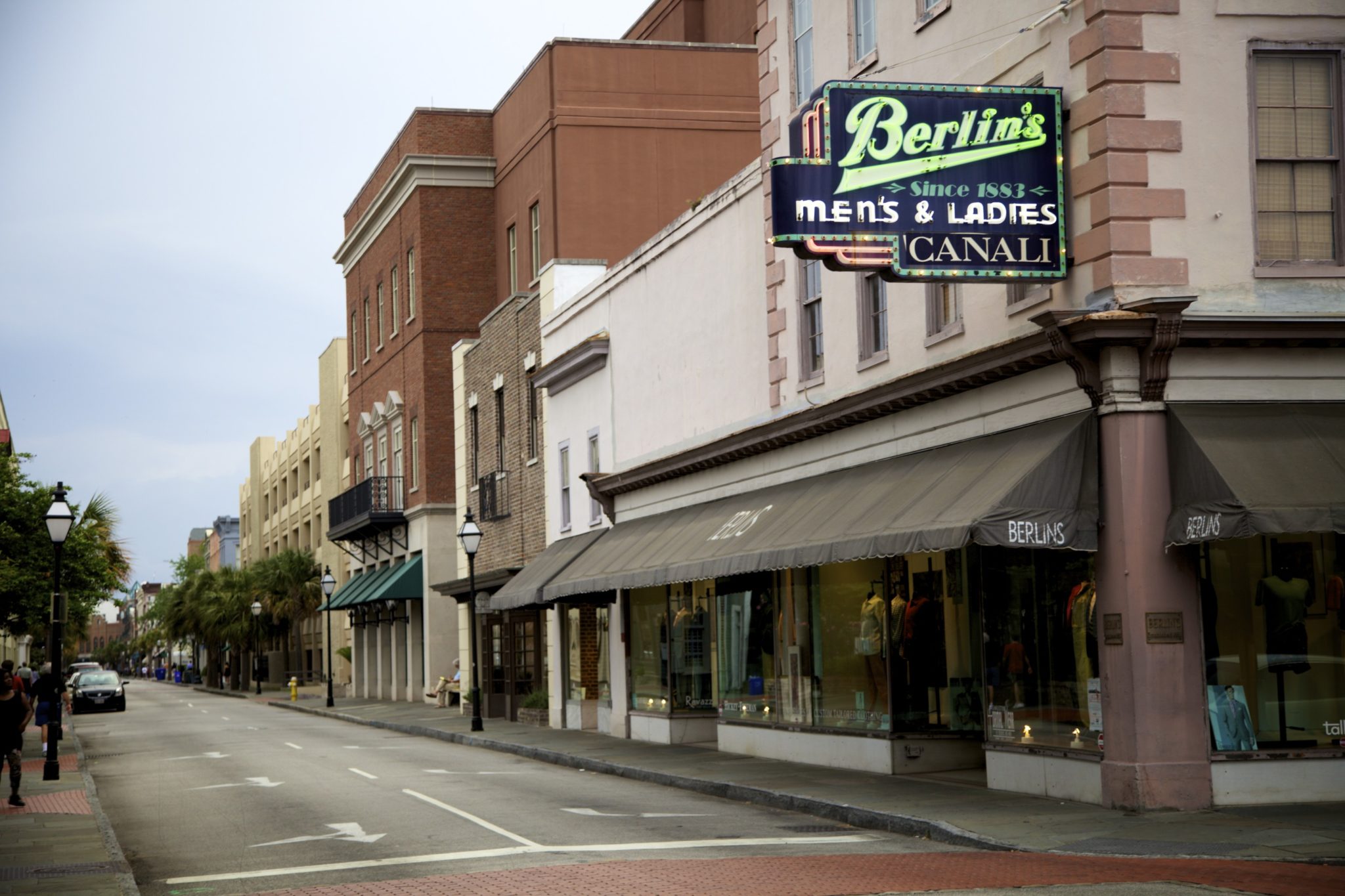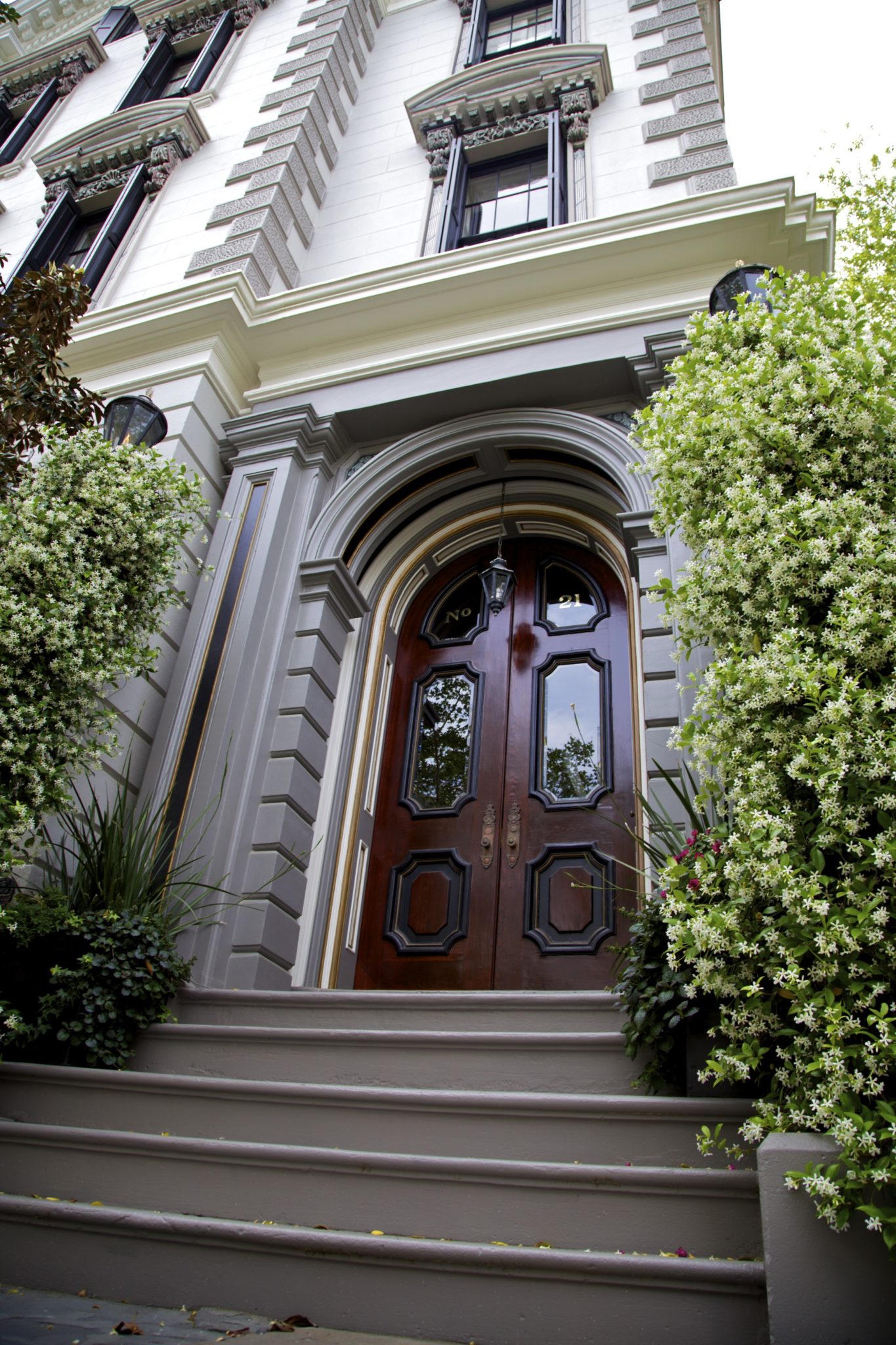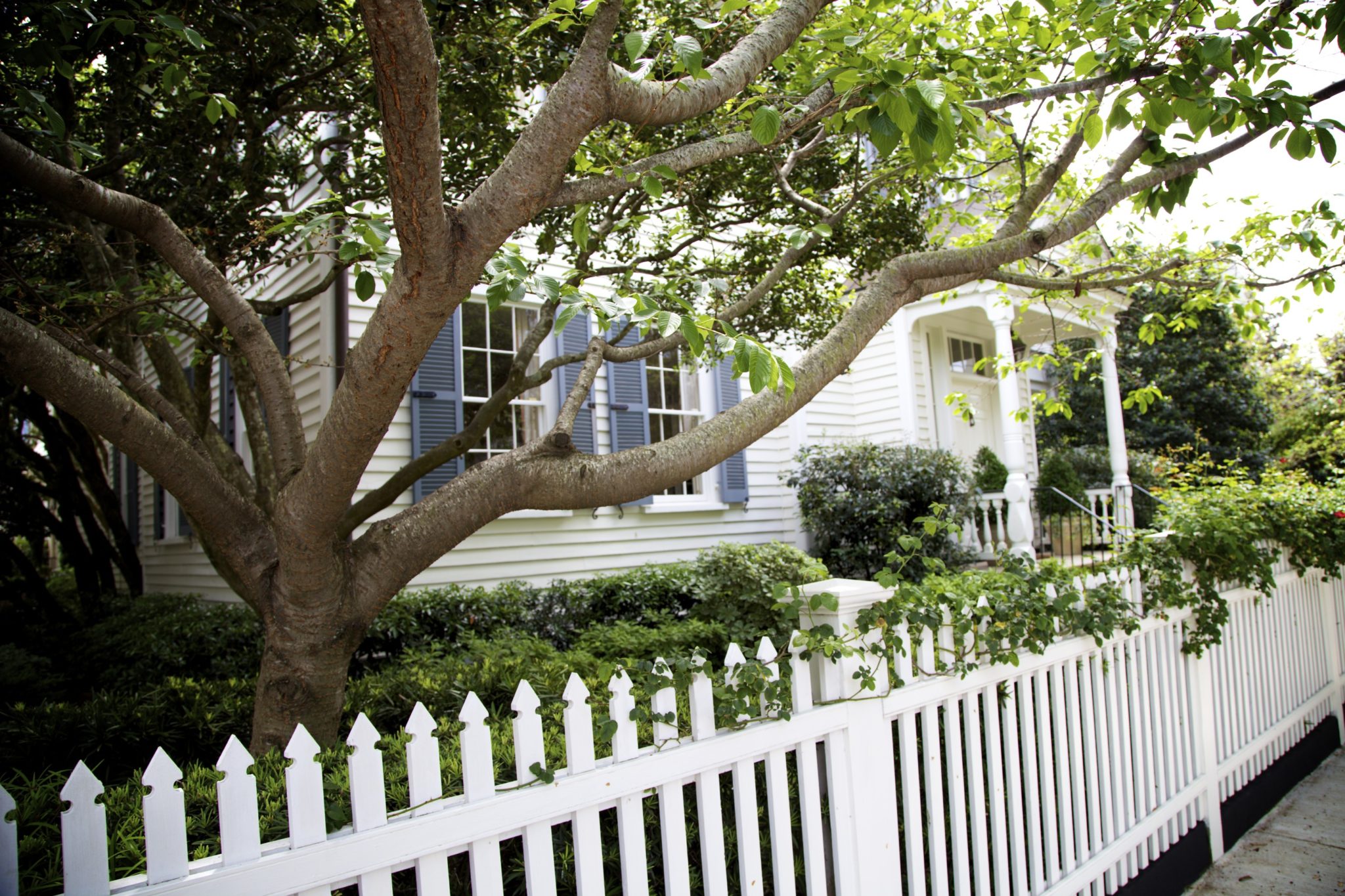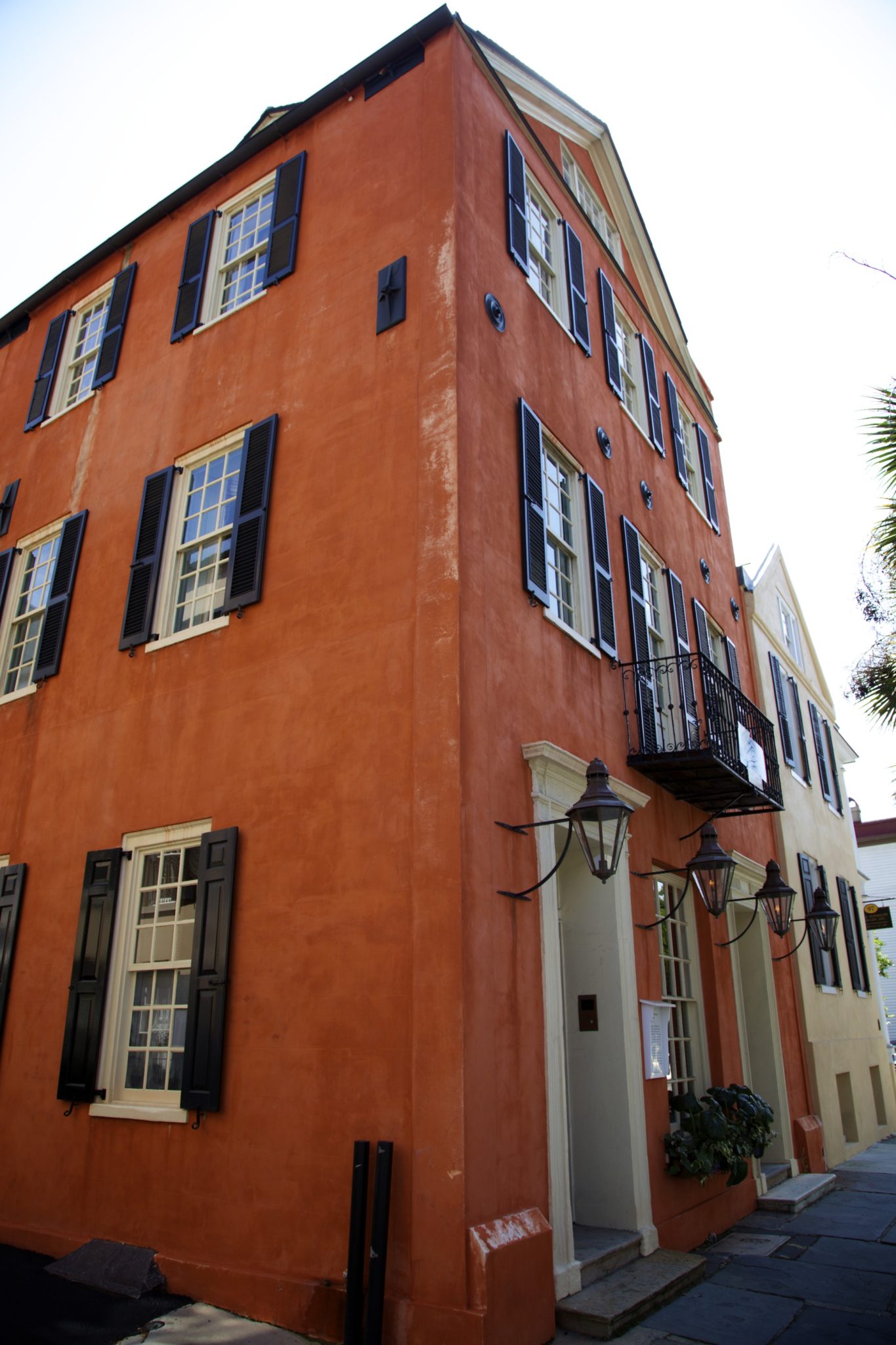 Rainbow Row is the name for a series of colorful historic houses located north of Tradd St. and south of Elliot St. on East Bay Street. It is referred to as Rainbow Row for the pastel colors used to paint all of the houses. It is a common tourist attraction and is one of the most photographed parts of Charleston.
In the early 1700's A major change in Charleston streetscapes came from cobblestones that were used as ballast in the holds of colonial sailing ships. These oblong stones were often dumped on city wharves to make more room for valuable cargoes of rice and cotton, offering a new form of landfill. By the 1720's the city had officially gotten into the act, offering sea captains tax-free port visits in return for ballast stones, and by the late 18th century, had provided pavement for more than 10 miles of streets.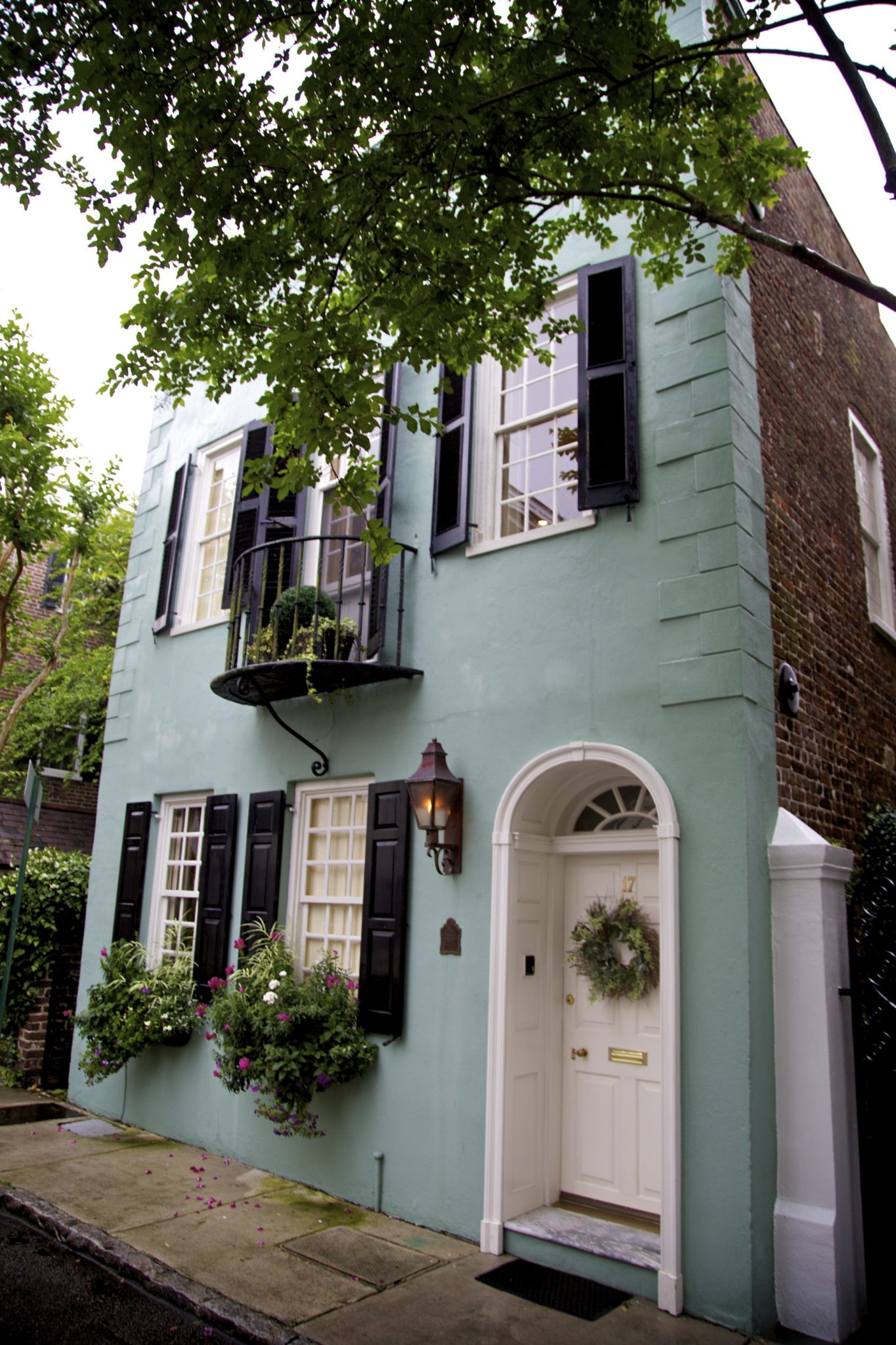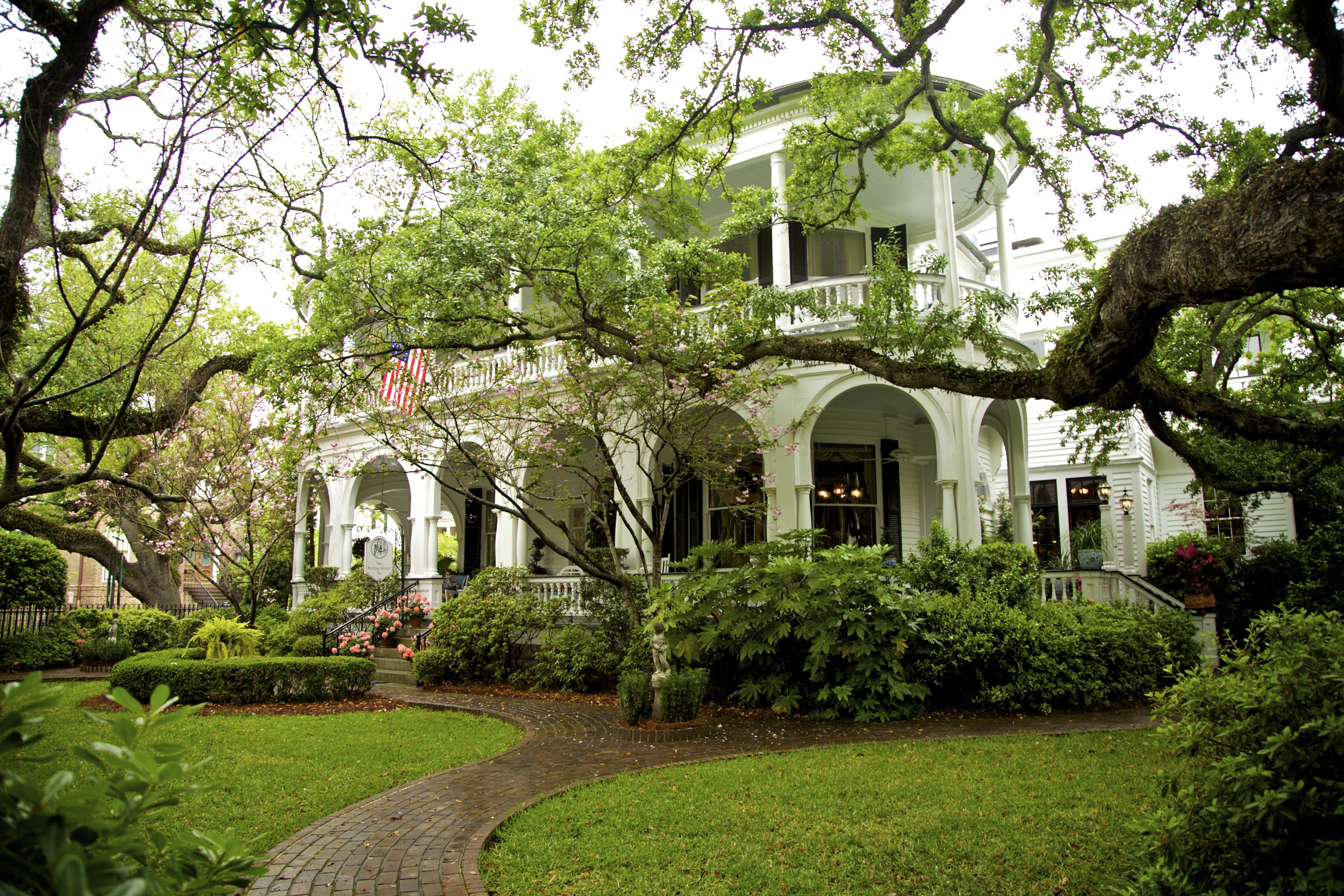 The pictures above are from one of Carols favorite places in Charleston, Two Meeting Street Inn, or "The Wedding Cake House" as it is commonly referred to by locals. The house was built as a gift from local merchant George Williams to his daughter and her new husband in 1890. You can read more about the house and its long and well loved history here.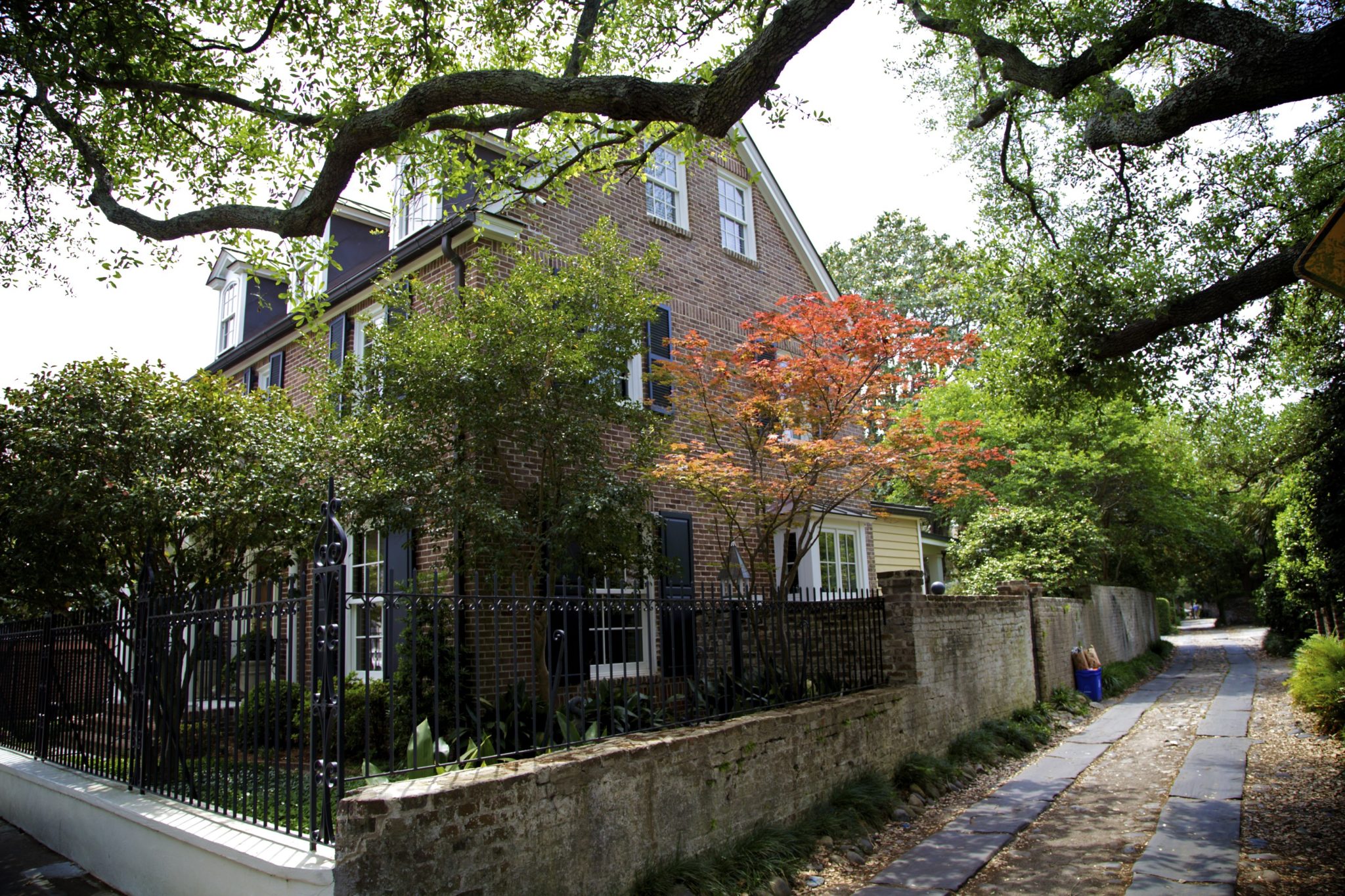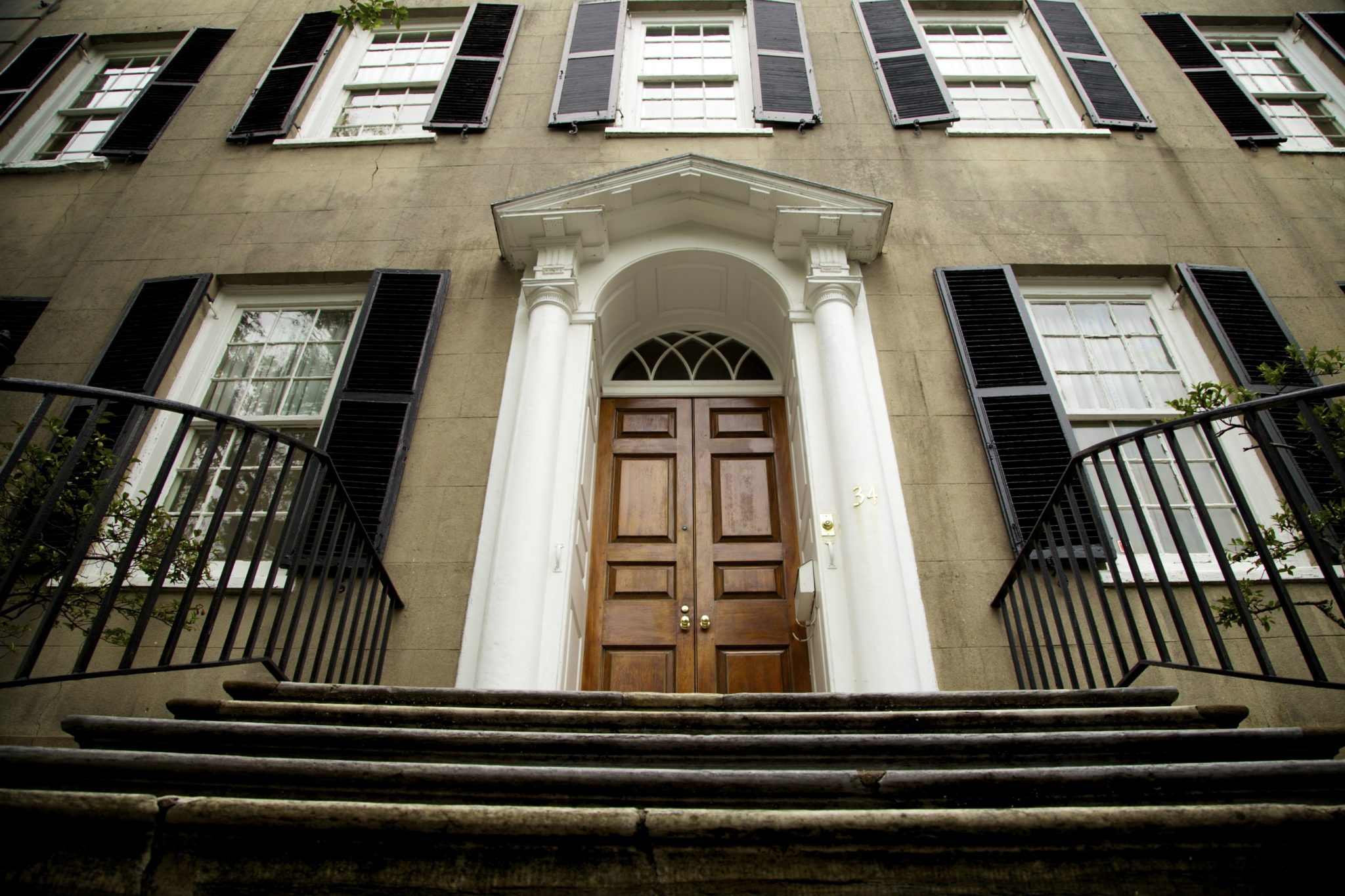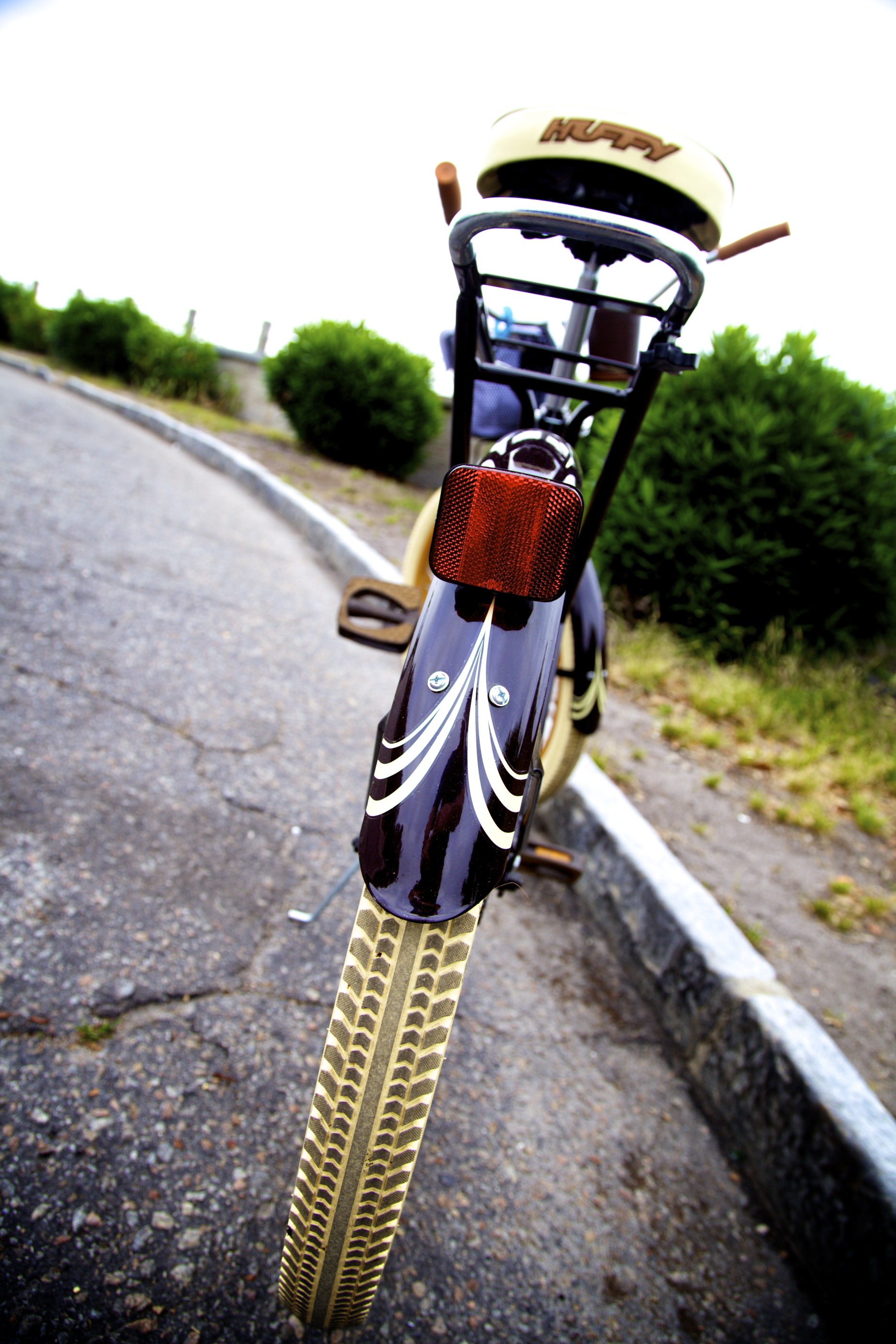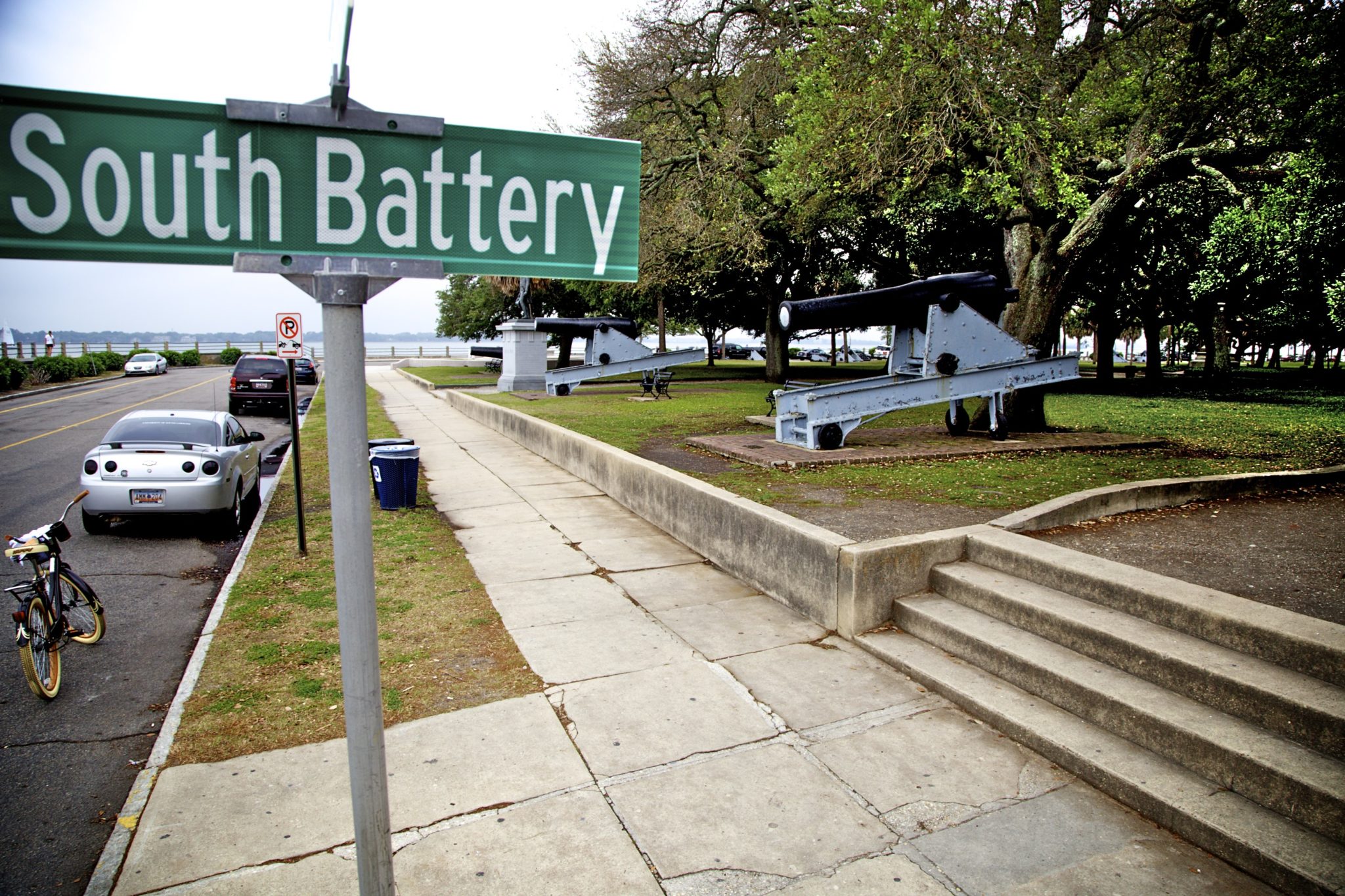 The Battery is a landmark defensive seawall and promenade in Charleston, South Carolina, famous for its stately antebellum homes. To read more click here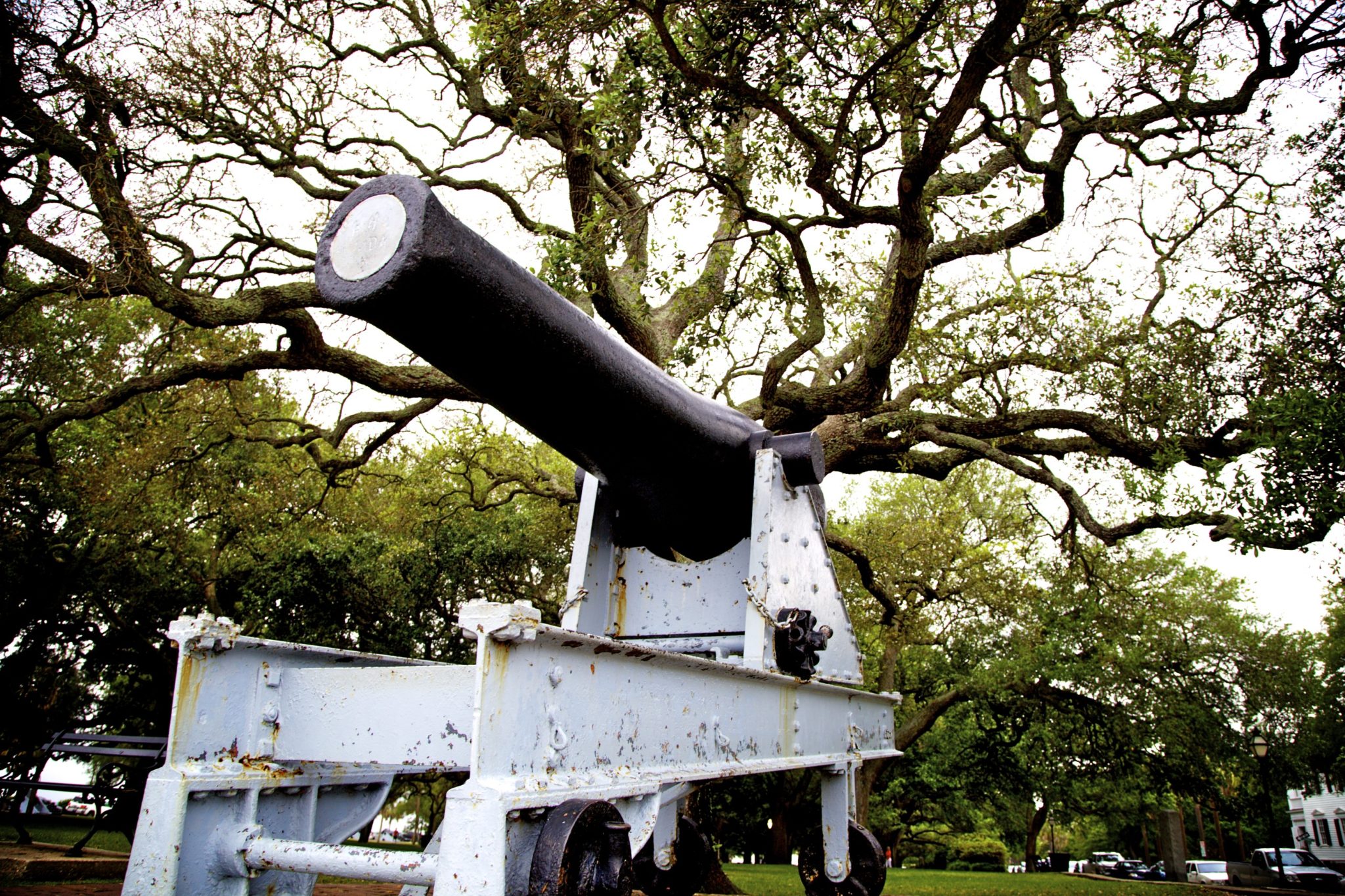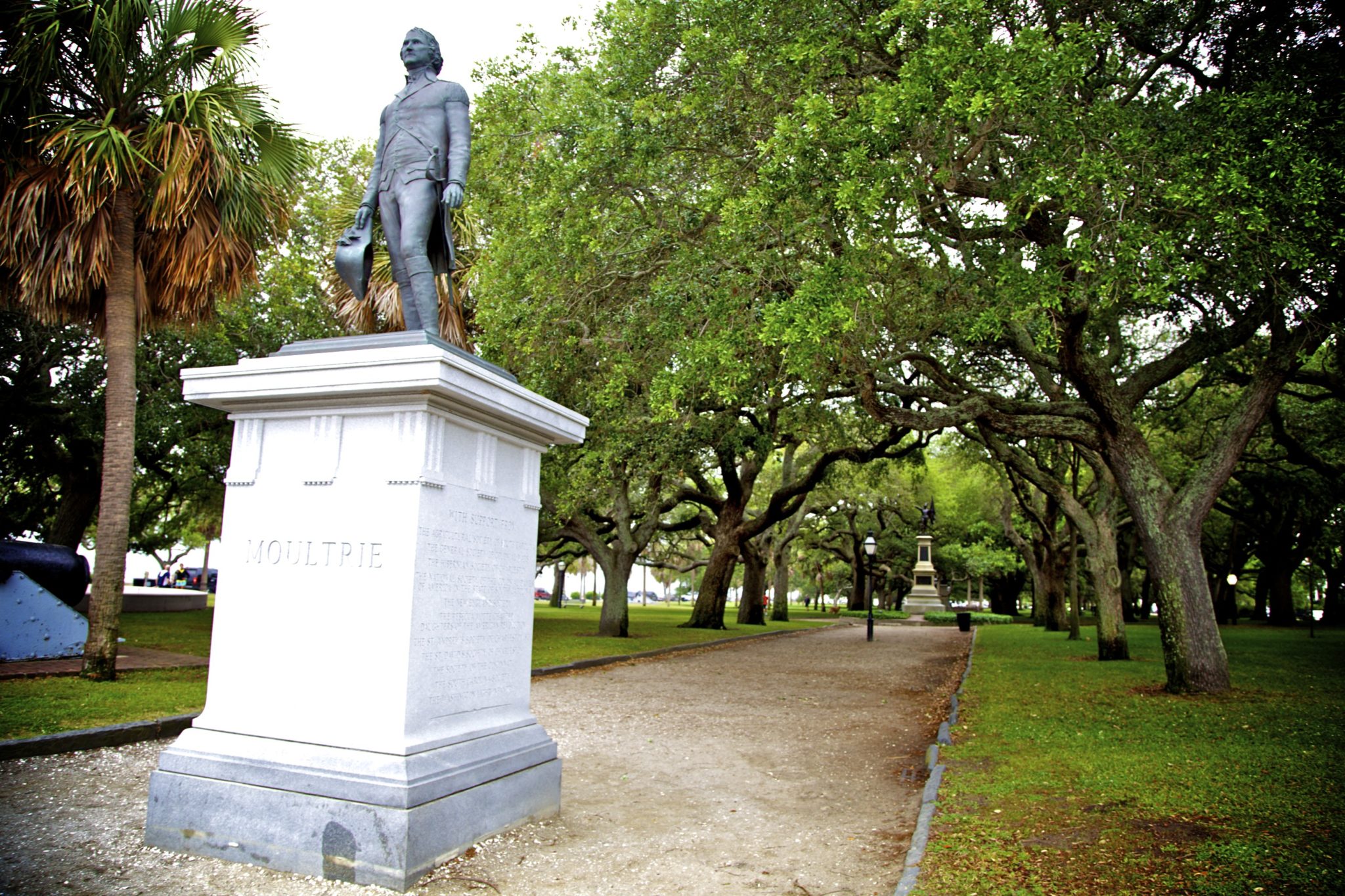 The General William Moultrie statue went up in 2007 and faces Charleston Harbor. Moultrie aided in the American War of Independence, and it was for him that Fort Moultrie, formerly Fort Sullivan, was named. Born in Charleston, General Moultrie also served as Governor of South Carolina.
Returning to the Governors Inn for a wonderful breakfast after my rides only made me more excited about getting out to explore more of Charleston with Carol.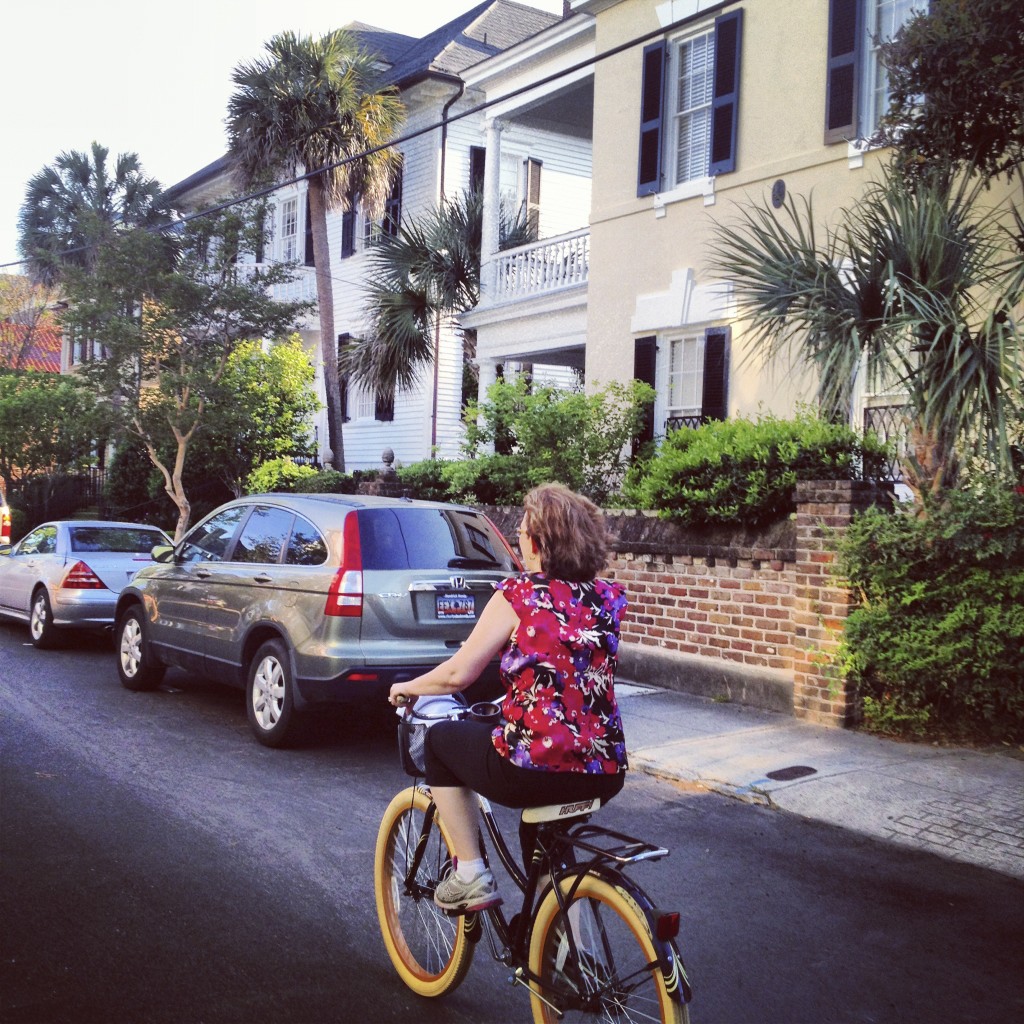 On one of our favorite trips around town Carol and I biked to Battery Park together for a picnic. On our way we discovered Bull Street Market and Gourmet , an incredible little deli just a couple of blocks away where we picked up all our picnic supplies.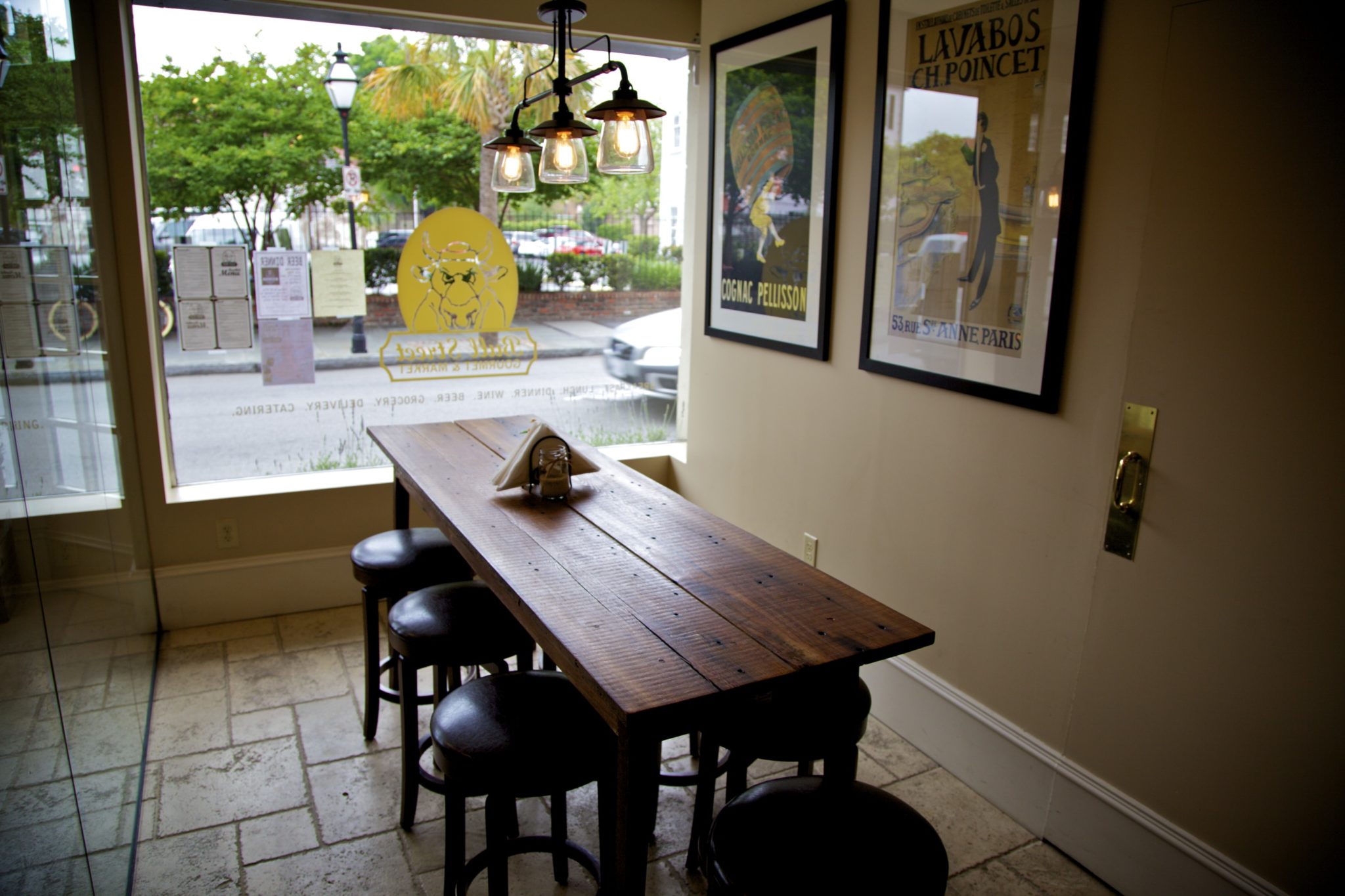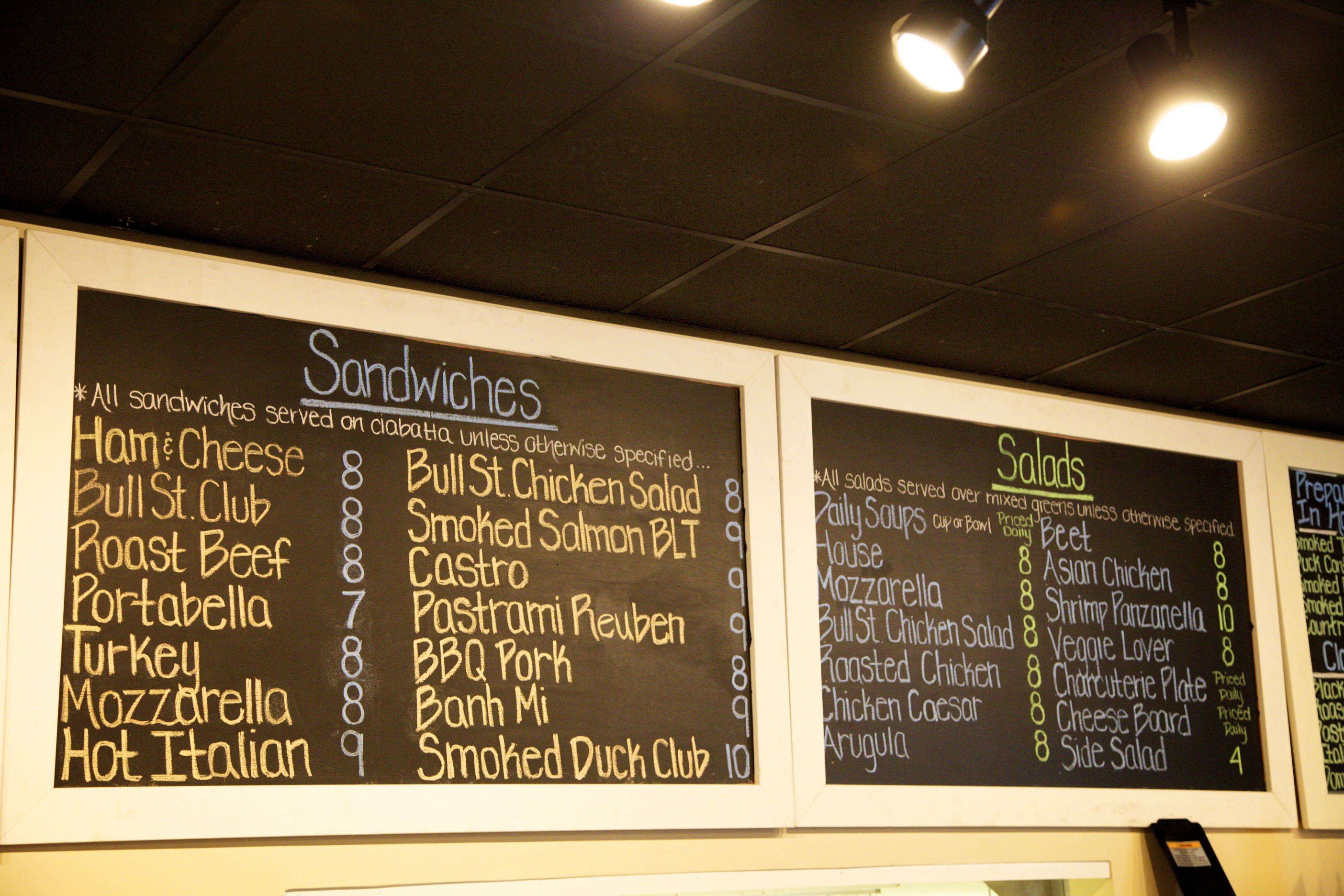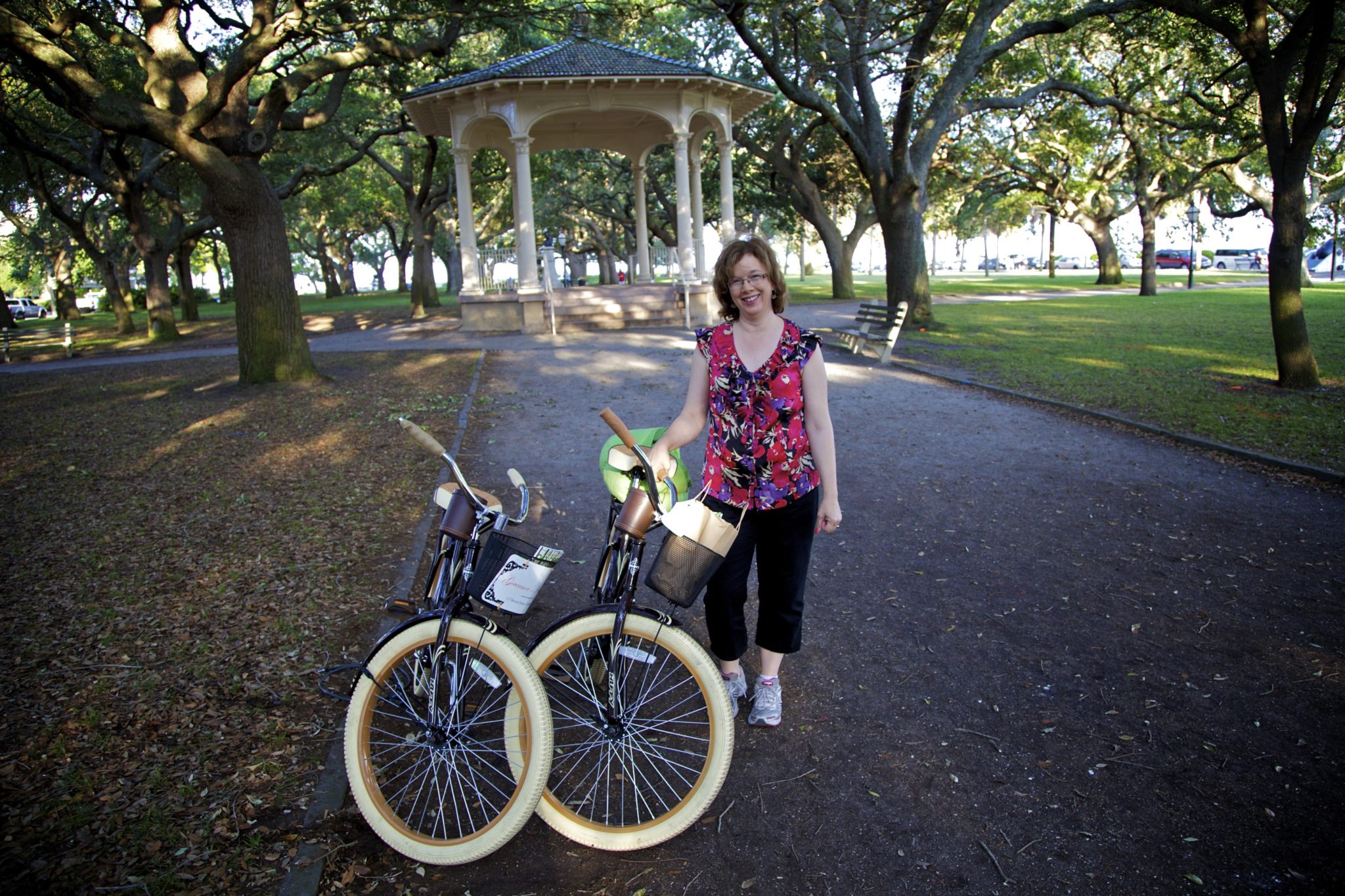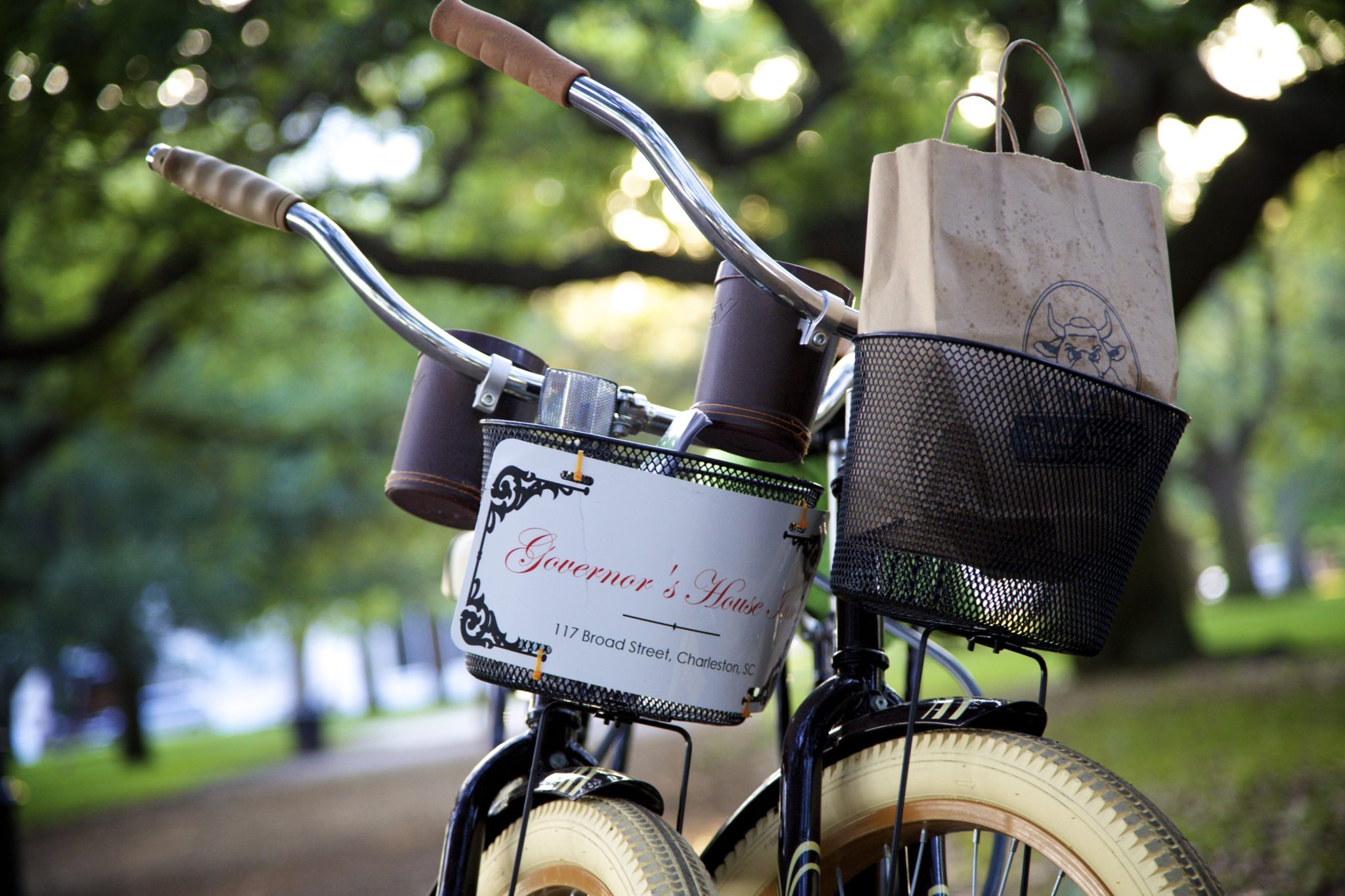 I had so much fun with Carol exploring the neighborhood around Governors Inn. But this was only the beginning of our adventure in the City of Charleston. Our favorite activity was exploring the local cuisine of The Low Country, and there are many more pictures and recommendations to come. Can't wait to share the best food in Charleston with you next.