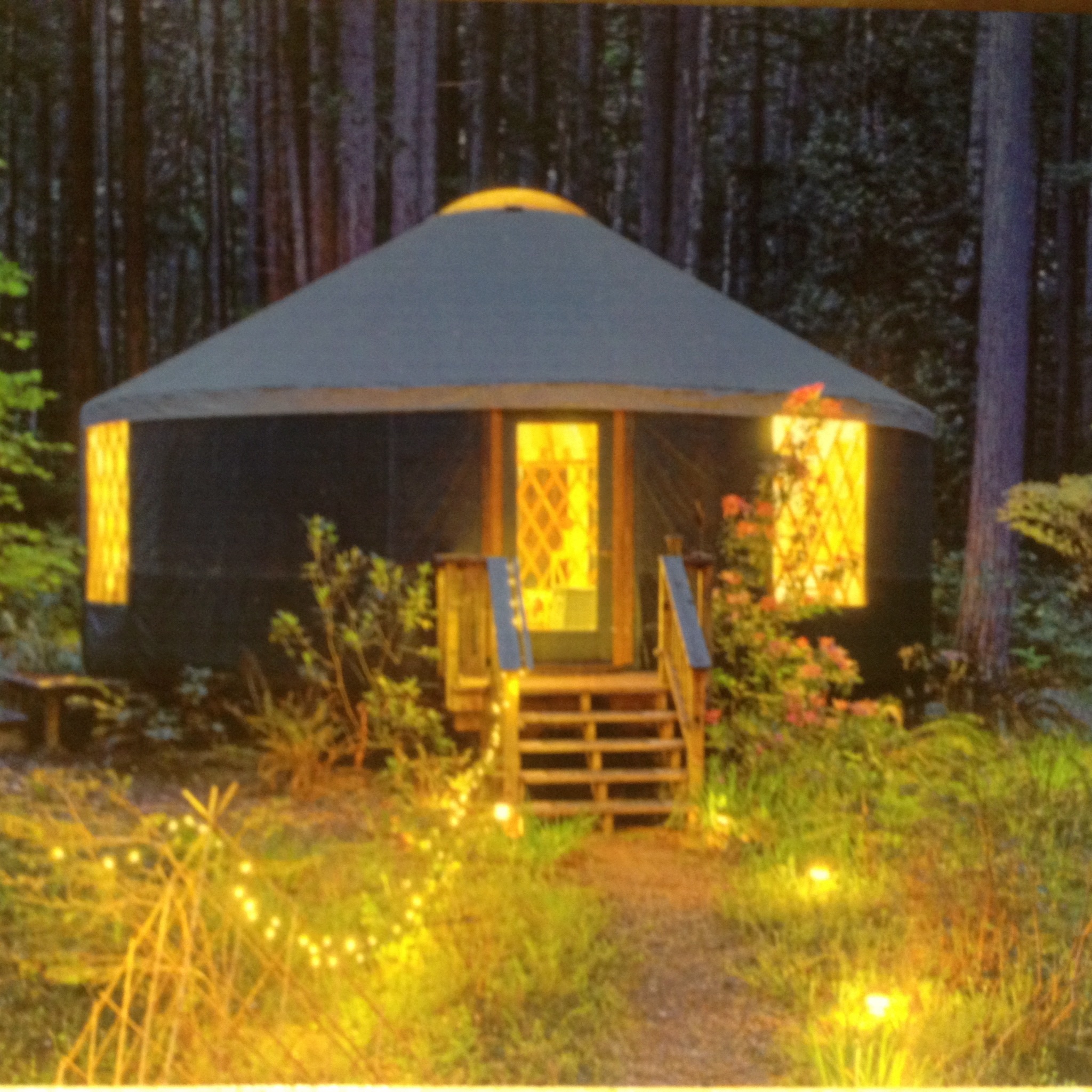 27 Nov

Yurt in the forest. The Oregon/California Coastal Adventure continues.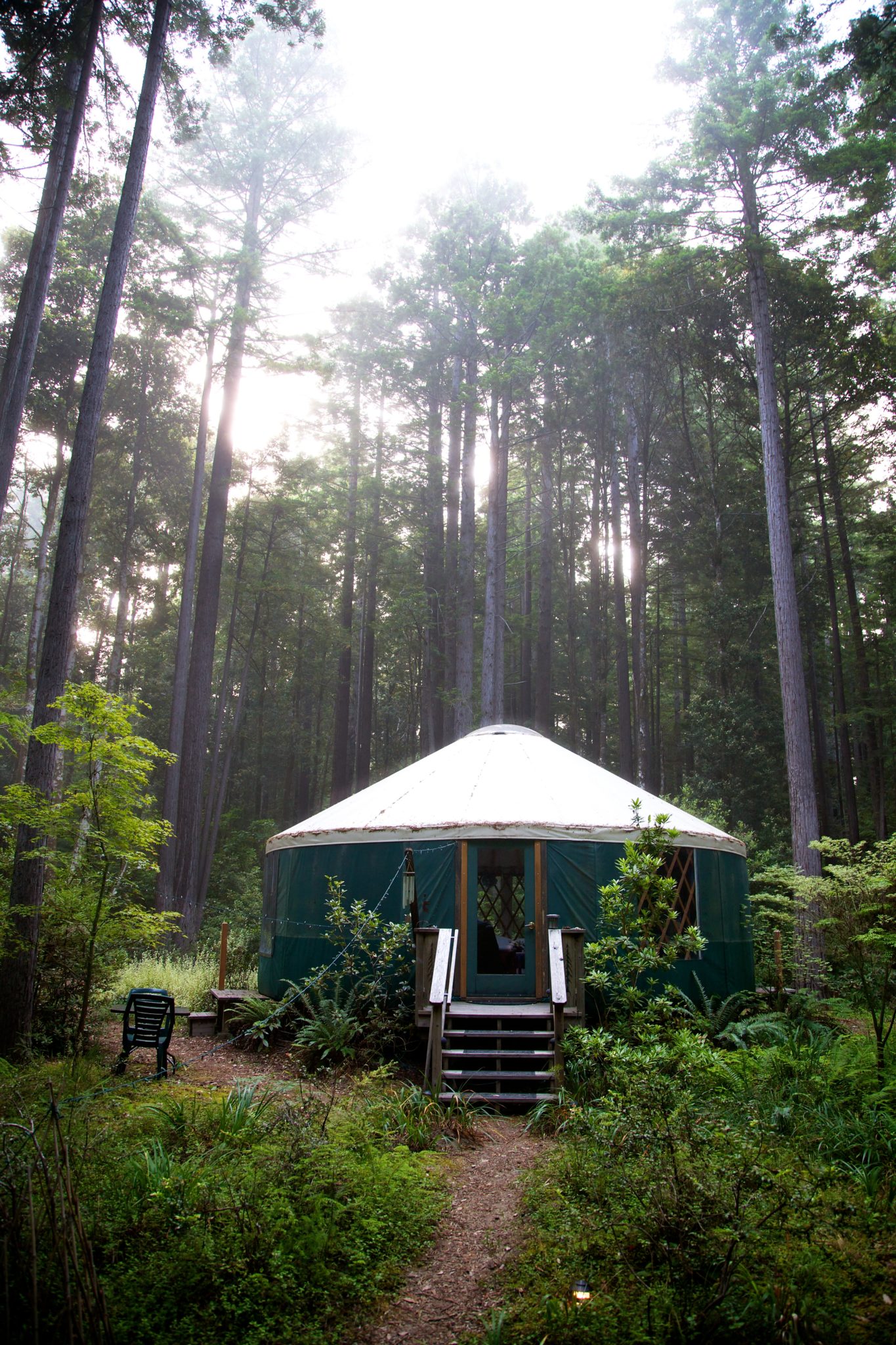 Carissa and I experienced some unusual and interesting places on our Oregon/California adventure but this yurt was perhaps the most memorable. The description on Airbnb's website read like this…
"Turn down my private lane, off the beaten path, and you will find my seven acre forest property . Walk down the forest path to my 27′ diameter yurt/art studio surrounded by a ring of redwood trees. Inside you'll be in a cozy space, carpeted and warm, but you will feel like you are living in the great outdoors.  There are windows all around with no neighbors in sight and a big circular skylight up top. The yurt has an upright piano, a drum, chimes, whistles, flutes and lots of rhythm instruments.  There are art supplies galore which you are welcome to use.  You will find a book case full of books relating to art, music, dreams and creativity.  It is an environment sure to inspire. "
As it turned out, words were inadequate to describe our hosts Marilyn's magical little place in the woods. It's the kind of place that one dreams of but doesn't exist, like stepping into a storybook. My favorite memory was that of walking the path back to the yurt after my morning stroll in the woods, coffee mug still warm in my hand, the wafting strands of Chopin's Prelude in B minor echoing amongst the redwoods as Carissa played. Inspiring indeed.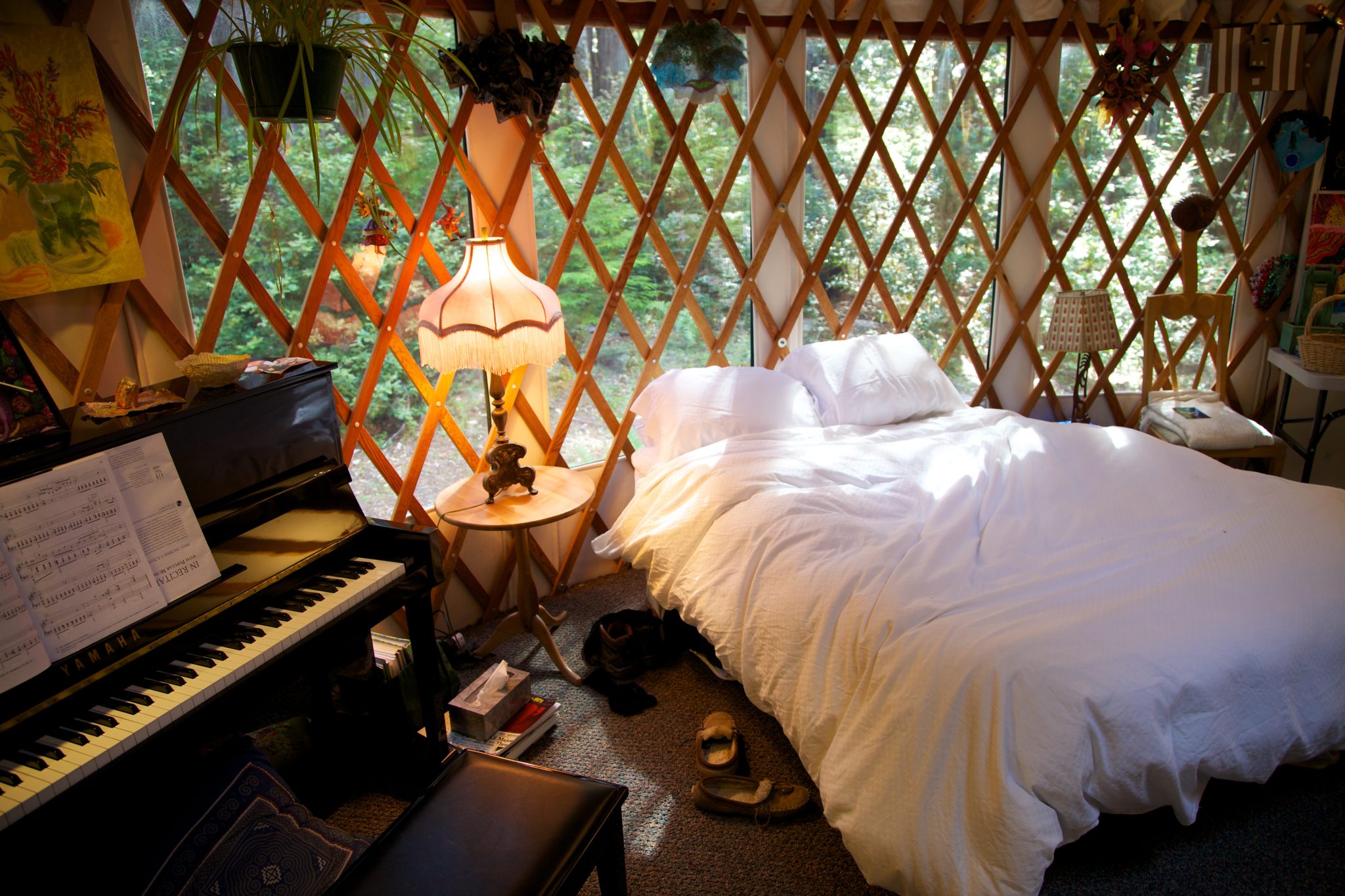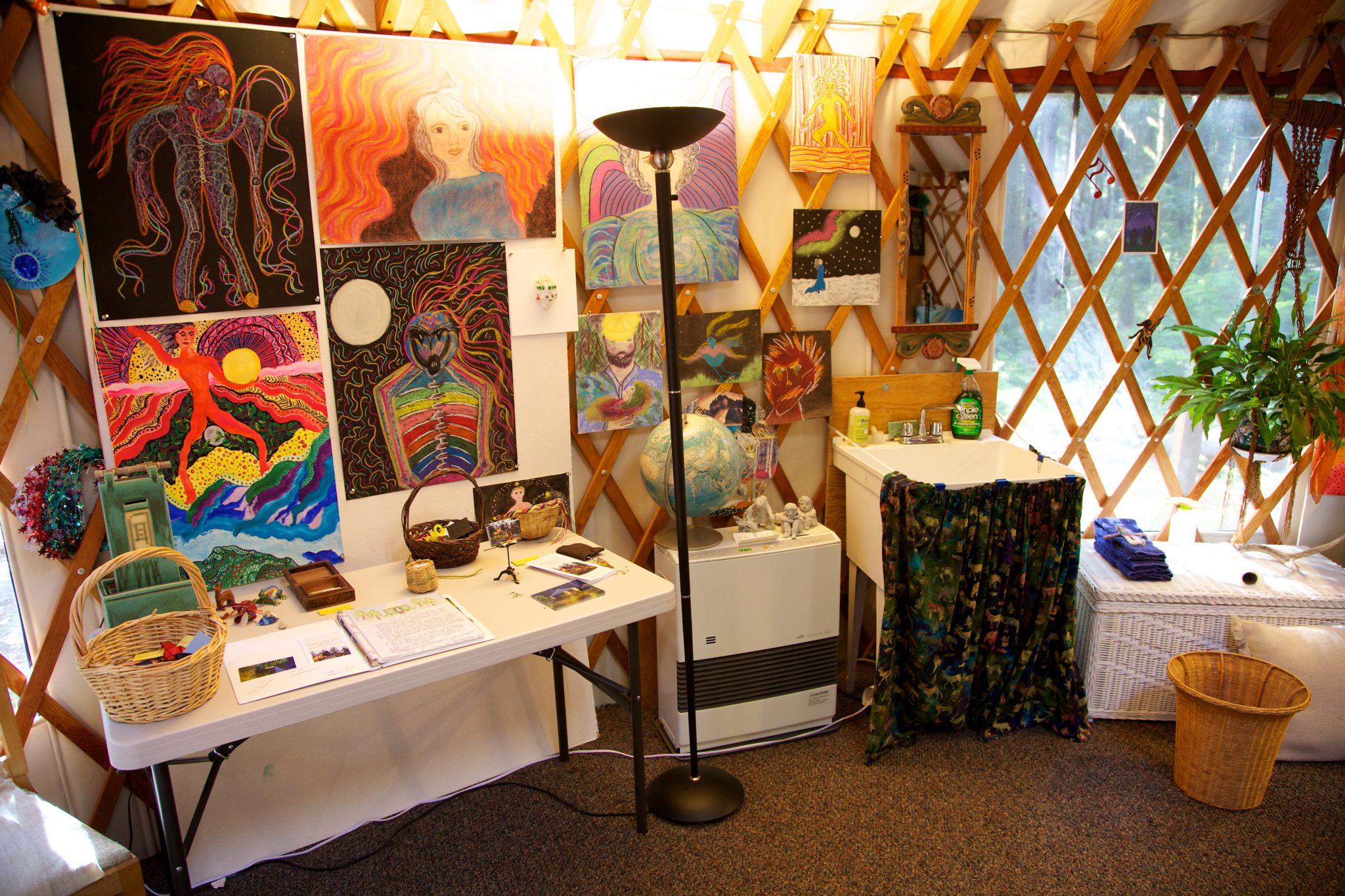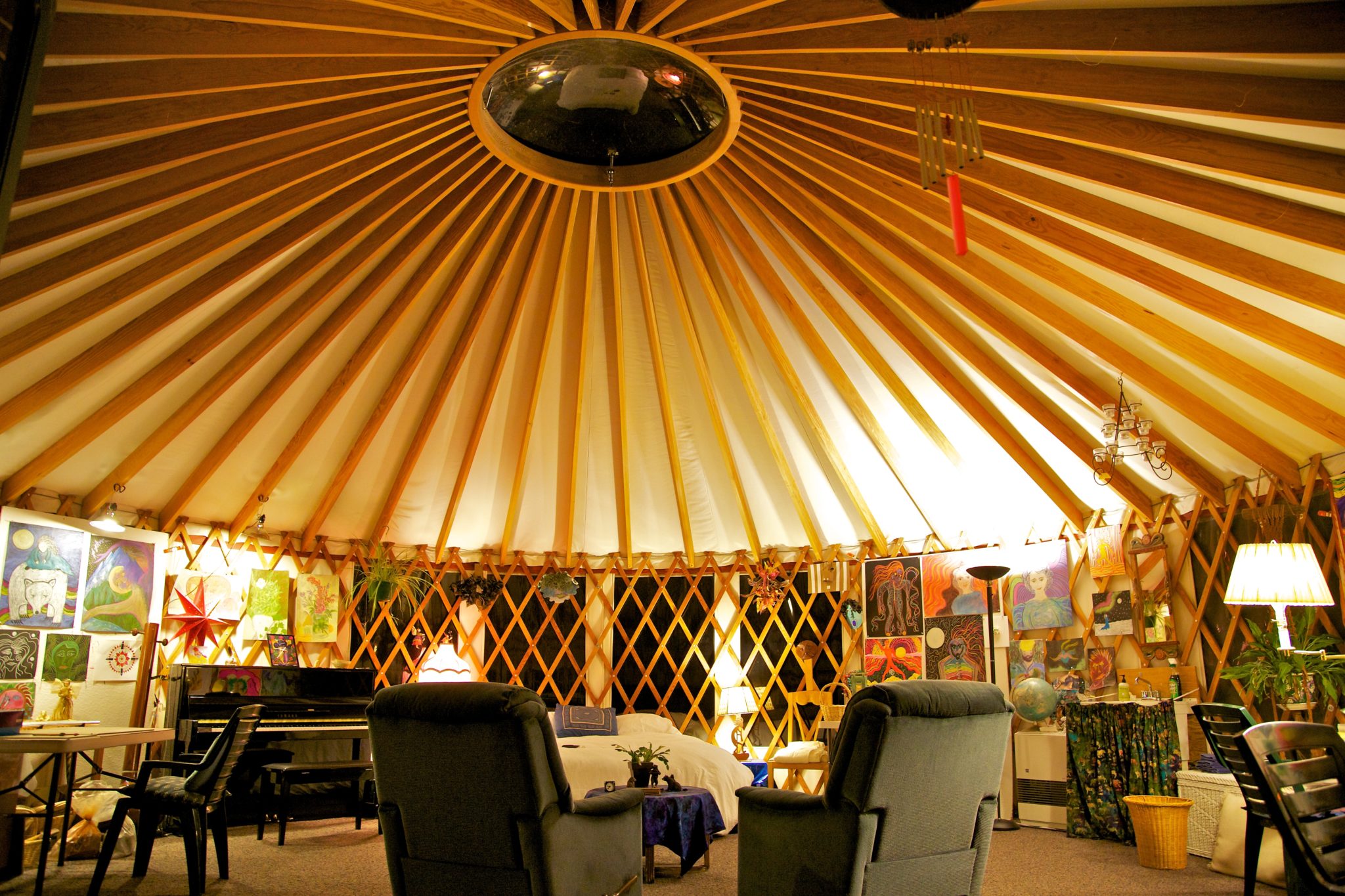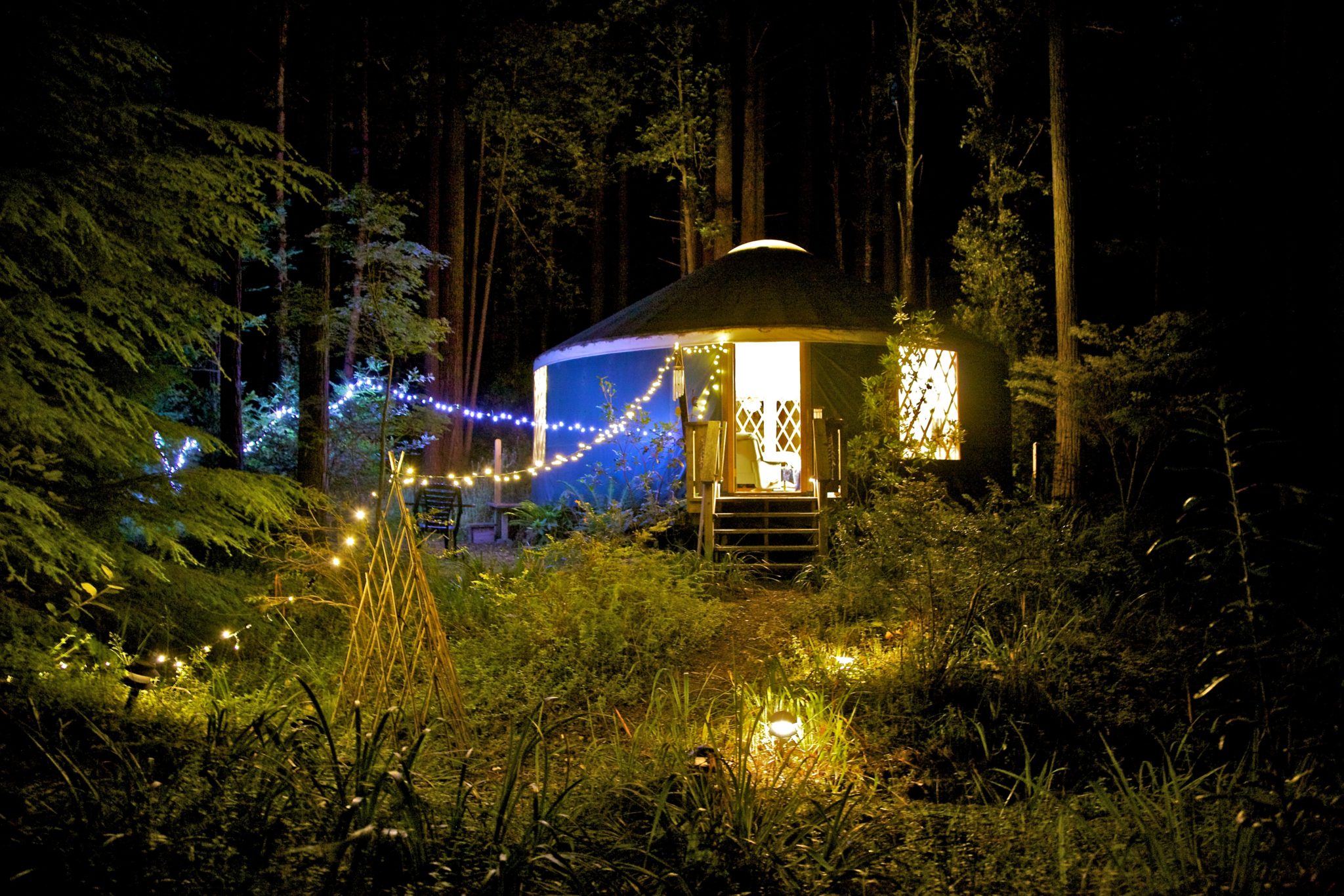 Up next, Point Arena's beautiful lighthouse.
For more photo's of our Oregon/California Coastal Adventure click here.