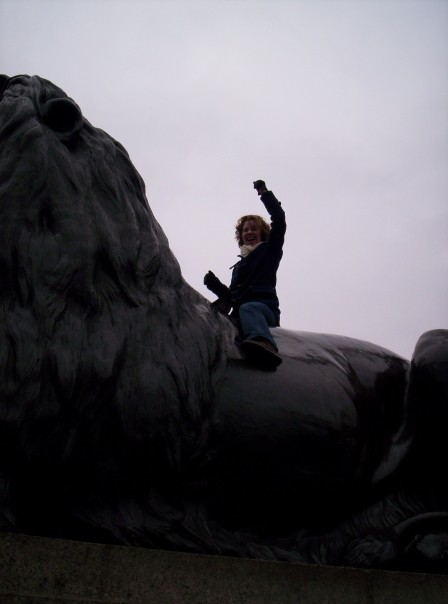 28 Jul

Christina, Elissa's Stories From London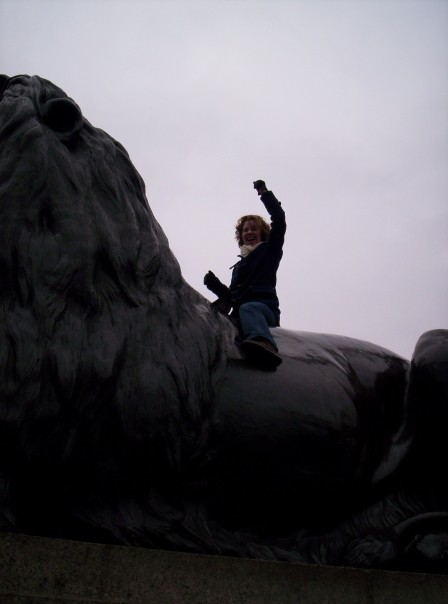 Christina's sweet friend and former London roommate Elissa posted this photograph and story about Christina a few days ago. God used this unique photo to strengthen us on a day where Carol & I felt anything but strong. God's timing is always perfect.
"But they who wait for the Lord shall renew their strength; they shall mount up with wings like eagles; they shall run and not be weary; they shall walk and not faint."
Isaiah 40:31
By Elissa
Christina was and is never afraid of anything. When her heart tells her she wants to do something — she does it. That is including getting on the back of one of Trafalger Square's Lions and raising her hands in the air with victory and joy. I remember laughing hysterically at how happy this action made her. Andrew Wells, Caroline Williams and I probably all wanted to join her but were too self conscious. Christina is so special because she lives so deliberately and never lets fear or worry keep her from living the life she imagines. Christina will always be victorious — no matter what happens next because she has brought so much happiness. Her life has taught me so much about being in the moment and not caring about what the world thinks — find your own happiness, live with kindness, and bring happiness to everyone you love.