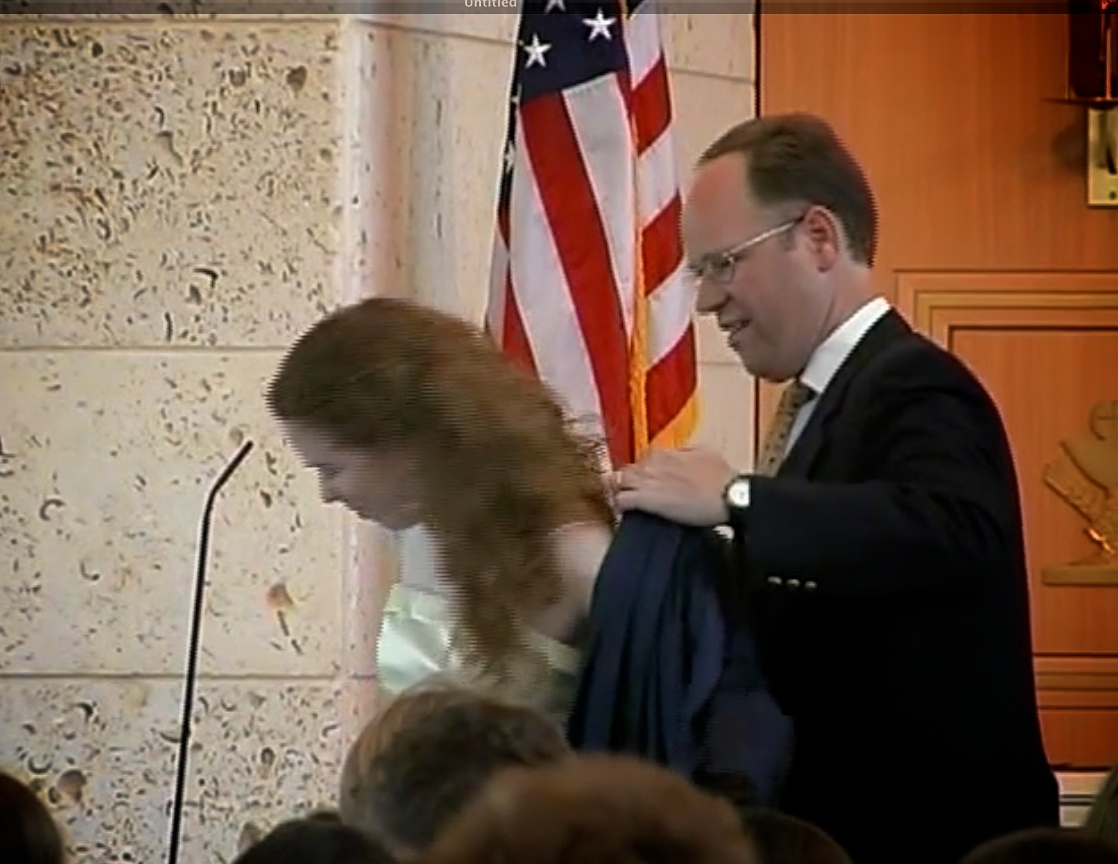 17 Aug

Christina, "This is my Daddy"

One of the many things I have always admired about All Saints Episcopal School is their traditions. I love the way All Saints creates a sense of lasting community among its families – families that stay connected long after their children have graduated and moved on. Carol and I can attest to the value of these continued relationships in these particularly trying times. Our daughter Christina has fallen terminally ill and now approaches her final days. During Christina's time at All Saints, from her kindergarten year through high school, the school thrived,  expanded and moved locations to accommodate its growth.

Through all of this, I always appreciated their commitment, not only to education and values, but also to their honor of traditions. While Christina started and finished at the original Tumbleweed campus, All Saints was mindful and remained true to the former elements and environment of the old chapel in the design of its beautiful new location, intricately implementing the lovely stained glass from its old chapel into areas of the new facilities. This served as an important link that connected the old with the new. While all four of our children attended All Saints, Christina was the only one to start and finish at the old location. Countless chapel services with Father Keith, plays, and recitals took place underneath the beautiful stained glass of that lovely old chapel, and I will always be grateful for the passion with which its presence has been honored.

One of the All Saints traditions that I am most fond of is the Robing Ceremony that takes place the day before Commencement. The graduate selects a person to perform the robing, and the gesture acts as recognition of that person's contribution to their life. Christina gifted me with the opportunity to perform the robing, and her words to me were precious. I will not recite them all here; but, I will say, her introduction will forever echo in the depths of my memory, "This is my Daddy" ….  Those words and that experience is one that I will always hold dear, and I am grateful to All Saints Episcopal School for making that moment possible through their  long lasting traditions and values.