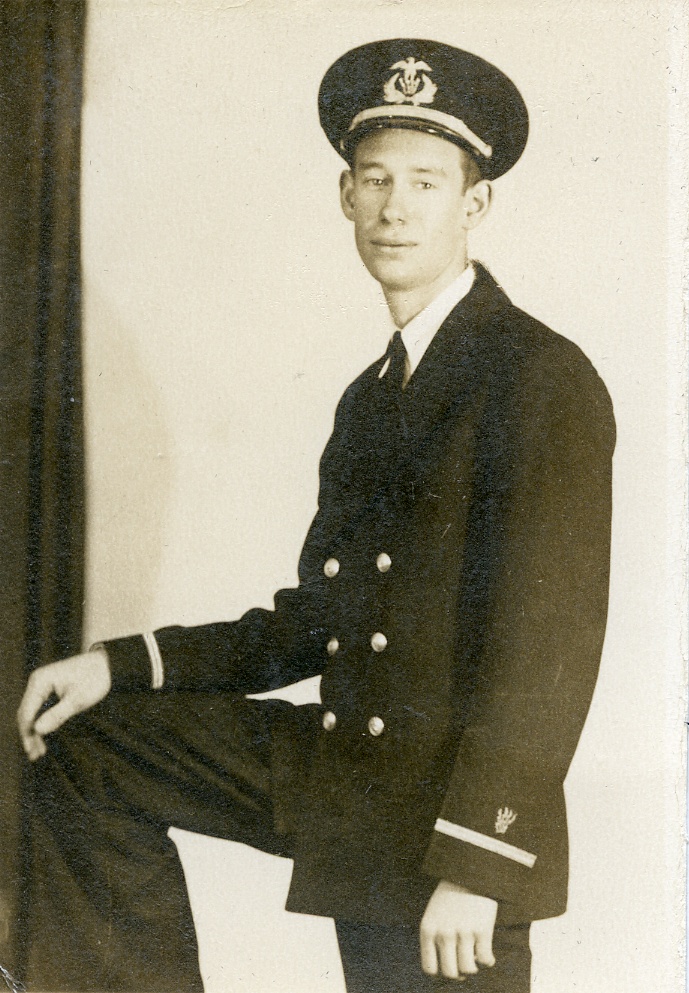 22 Nov

Eulogy for my fathers memorial service, November 22, 2014

[The eulogy I gave at my fathers memorial service, November 22nd, 2014 at Birchman Baptist Church.]

I was trying to describe my father to a friend the other day, and I told him this –  my father was a curious mix of Billy Graham, Indiana Jones and McGyver. His faith and message was simple, his adventures were larger than life and he had this knack for fixing things when it really mattered.

If there was one characteristic about my dad that best described his life it was moving forward. Not backwards, always forward.

My father was part of what is now referred to as The Greatest Generation, they were characterized by their strength, their humbleness and their can-do attitude. Quitting was never part of their plan, nor was it considered an option. They focused on going forward, not back. Indeed we stand on their shoulders as we enjoy a life of choices that are afforded by their bravery, strength and courage.

As a young boy growing up in the small east  Texas town of Gilmer, my father watched his father respond to the great depression by moving forward not backwards, my grandfather accomplished this by working hard to survive on next to nothing during the depression, working as a custodian in the school instead of as a postman which he was accustomed to, my dad worked by his fathers side. They did road work on WPA projects and had a 7 acre farm. They sold vegetables (sweet peas) strawberries and flowers. His dad made him a wooden box with a handle, to carry to town to sell the produce they grew on their farm.

When World War II broke out, my father, at the age of 16, moved forward by joining the service , serving his country as a ship radio operator, crossing the Atlantic ocean multiple times during his service to his country.

Some years after my father returned from the war, he gave his life to the ministry, attended Wheaton College and then went on to Jacksonville baptist college where me met my mother and eventually achieved his goal of becoming an ordained baptist minister.

My father began his ministry by preaching in jails, nursing homes and to whoever would listen.

His churches were small in size but large in impact. The missions and churches that he pastored were typically started by my father and then carried on by others as he moved forward, planting more  churches.

Some of my fondest childhood memories were of helping my dad prepare for church on Sunday mornings, lighting the little gas stoves at the back of the church, putting sunday school quarterly's on the tables and arranging  hymnals in the pews.

He was quite ahead of his time with our little bus ministry which consisted of a VW van that he and I would load up with children on sunday mornings, take them to church, tell them about Jesus and feed them.

My father loved to baptize and did so anywhere there was water, During his ministry he baptized all 5 of his children including me.

After what most would consider a very full life, my mom, his wife of 42 years passed away.

Rather than fade off into the sunset, My Dad, now in his 60's moved forward, not backwards.

He had every right to slow down and take it easy.

Instead, he re-upped his radio operators license and once again served his country on ships carrying military supplies in the Persian Gulf War.

When that war ended, he moved forward again by serving on Mercy ships, bringing relief and aid to those in need around the world. It was on those trips that he met his sweet wife Gloria who's very presence in the life of our family is evidence of God's love for us. She lovingly calls me Baby Boy and treated my father with tremendous respect, always addressing him as Mr Lewis. My father was not the easiest man to take care of in his older years, being rather strong willed and just a tad stubborn.

He insisted on riding his bike, mowing his yard and overall moving forward despite physical limitations that would have confined lesser men to a bed. I will never forget the day that father, in his eighties and confined to a walker, negotiated the one mile trek to the voting station on foot to place his vote, he viewed voting as his patriotic right and duty.

Somehow Gloria always new what to say and do to bring out the best in my father and he was truly blessed to have her in his life.

My Fathers Legacy

My fathers life was one of hard work, service and commitment. He didn't raise his finger in the air everyday to see which way the wind was blowing, he was the wind and he always moved forward.

Upon my fathers passing from this earth, he had no IRA and very little savings, but his investments in people continue to accrue dividends around the world and will do so long after his earthly departure.

The word legacy is frequently used to describe the possessions that people leave their heirs when they die. But every human being also leaves behind a nonmaterial legacy, one that's harder to define but often far more important. This legacy comprises a lifetime of relationships, accomplishments, truths, and values, and it lives on in those whose lives they've touched.

Billy Graham perhaps said it best when he said – "The greatest legacy one can pass on to one's children and grandchildren is not money or other material things accumulated in one's life, but rather a legacy of character and faith."

The Importance and meaning of a Legacy

In my own life, I have no further to look than last year to realize the impact and power of leaving behind a Godly legacy

The way my father lived his life has contributed to my families strength to endure a loss that is beyond my ability to fully describe.

In the tumultuous waters that my family has navigated during the loss of our oldest daughter and sister, Christina, the principles that my father inspired us with have allowed us to embrace Christina and her legacy and move forward with her and not stop, knowing that she is ahead of us, not behind.

My fathers legacy has inspired me to adopt three principles that I will leave you with today, I hope that they help you when you experience loss in your own life.

These principles are simple yet profound. They are based on – Trust, Faith and Change.

Trust – Trusting in God during the darkest times of your life will allow you to live life with thanksgiving instead of bitterness. It allows you to thank God for the life of your loved one who has gone on ahead instead of succumbing to the darkness of bitterness and doubt.

Faith – Faith that your loved one who placed their trust in Jesus Christ is ahead in heaven, not lost in the past allows us to live life with anticipation and joy instead of only sadness. It allows your loved one that you miss here on earth beyond your ability to describe to be a victor, not a victim.

Change – When you experience sorrow and loss here on earth,  learn to ask yourself, not how do I feel but rather, HOW HAVE I CHANGED, how have we allowed pain and suffering in our lives to change us to be more of the person that God wants us to be.

Paul said it like this in Romans 12:2 – Do not conform to the pattern of this world, but be transformed by the renewing of your mind. Then you will be able to test and approve what God's will is–his good, pleasing and perfect will.

God has a unique plan for every one of our lives. He had a plan for my father, he has a plan for my wife and I, he has a plan for my sons and daughters and he has a plan for you. The relationship we have with our loved ones that we loose here on earth continues, their story lives on in the way that we live our lives and honor God through our service. Our lives here on earth are brief, We are here for a purpose and that purpose is to enjoy fellowship with God and encourage others.

Our lives and our actions here on earth should allow Christ to shine through us so brightly that those who do not know him would want to step into that light and be transformed. That was the message of my fathers life and that should be the message of all of us who follow Christ.

As I stand here today I am reminded of when I was a little boy sitting in a small white frame country church in east Texas listening to my dad preach his fathers funeral. I will always remember these words which he spoke, I wish that I were half the man that my Dad was… I now understand how he felt as I echo those same sentiments.

I will leave you with what has become one of my favorite quotes-

"Our greatest fear should not be of failure, but of succeeding at things in life that don't really matter." my father succeeded wildly at things that matter, and I am so grateful today for his life and his legacy of always moving forward.