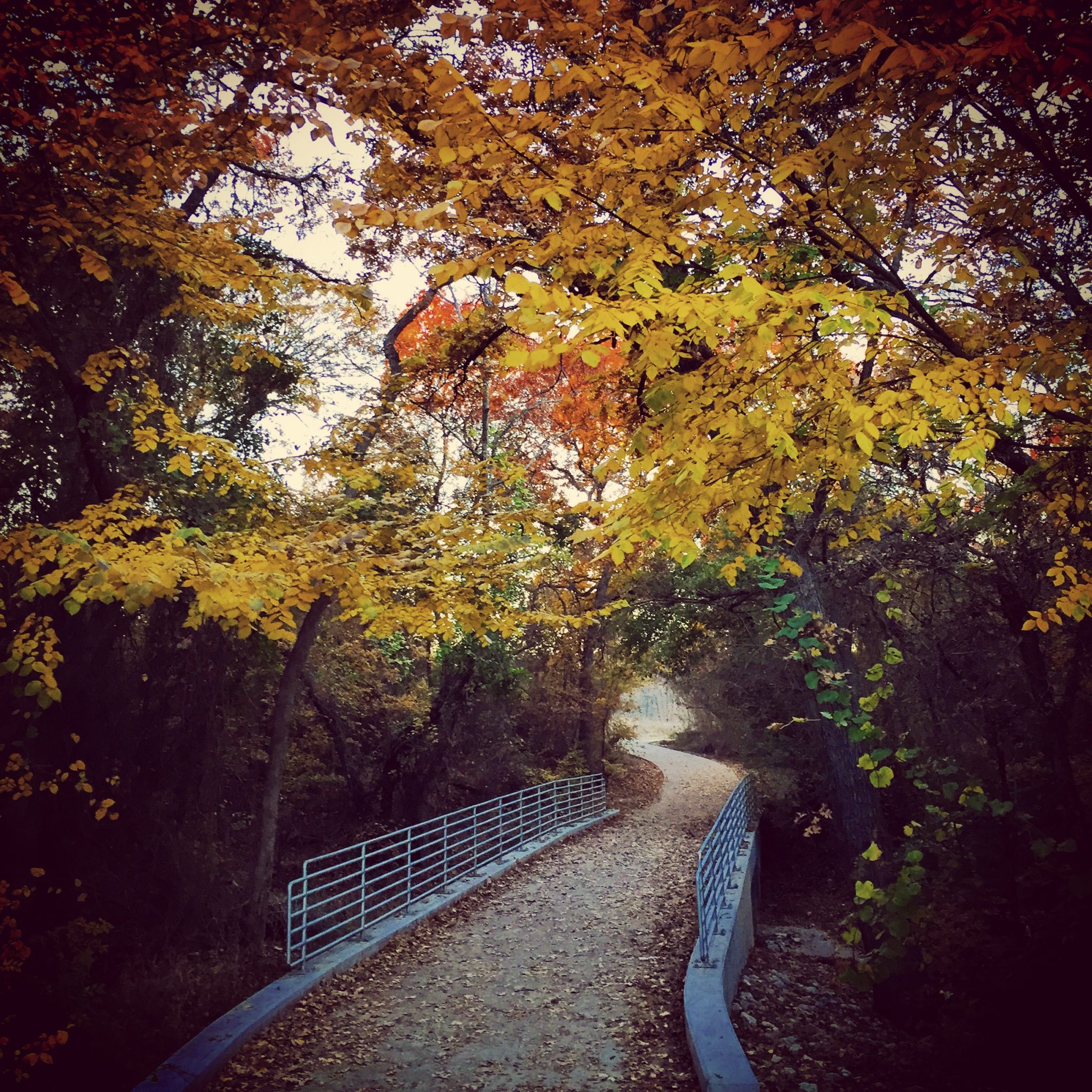 27 Nov

Thanksgiving, Oakmont Park and Christina

Twenty years ago this week we moved to our new house. Oakmont Park was only a block away and was one of the reasons we moved here.

Back then there were no trails, just dirt paths, and 8 year old Christina and I knew everyone of them from our daily explorations together. We personalized our favorite places with magical names and considered this park our own. A few years later Christina and I watched in sadness as tractors came and cleared paths and poured cement trails. Ultimately we celebrated the new trails with our handprints and scrawled our names into the fresh cement before it dried. We grew to love these trails and biked them daily.

This photo I took today on our annual thanksgiving family walk is of a little valley where the trail used to dip down and then up and was the entrance to the woodsy area of the park. Even in the summer you'd feel a coolness as the trail dipped and Christina and I would smile when we experienced it. We named this part "whispering woods" and it was magical.

I miss her laugh, her smile and her "magic" but I am never without her presence. Just as Christina's earthly absence is beyond my ability to quantify or explain, so is her impact and inspiration on my life.

Today I am incredibly grateful for her life and it's continued impact on our family and all those who loved her.