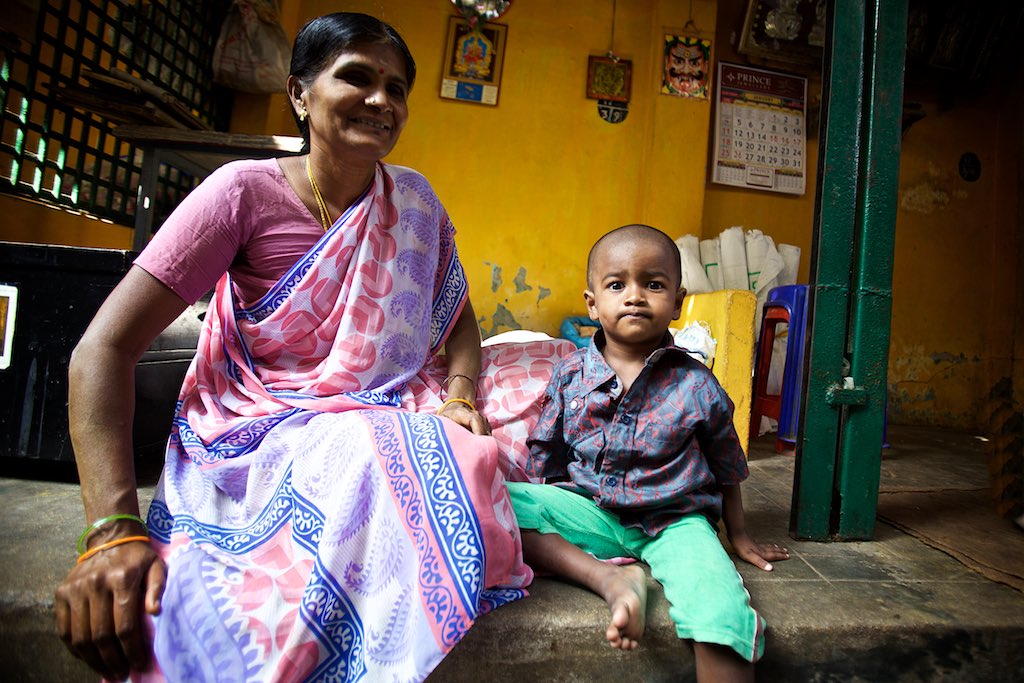 10 Feb

Sharing stories while photographing the T Nagar markets of Chennai, India

Friday, January 30th, 2015

After my Story Trails tour in Chennai India came to a close, Akila requested our driver to stay and accompany me to the airport for my departure to Kochi India a few hours later. I'm pretty sure she was worried that I would not make it to the airport on my own. Esakki was wonderful company and we became friends in the few hours we were together. He took me to a favorite indian restaurant, pointing the direction while he stayed with the car. Seeing my inability to cross this major intersection with auto-rickshaws, motorcycles, cows, bulls, buses and cars zooming in every direction he smiles, climbs out of the car and guides me with a calm and smiling demeanor that I will always remember. Esakki was very skilled at navigating his way through the maze of traffic, floating in between the fast moving vehicles like a ghost while I held on tightly to his left shoulder as he smiled reassuringly. Esakki is 29 years of age and is getting married this September. It will be an arranged marriage in keeping with Indian culture and tradition. His stories were both fascinating and touching as we photographed and explored the busy market places in the T Nagar area of Chennai. Esakki understands loss, having experienced the death of his father at the age of 4 and his mother only recently. I had the opportunity to share my story of how faith, trust and change led me to Chennai and he was deeply moved. These photos were the result of our time together in Chennai.