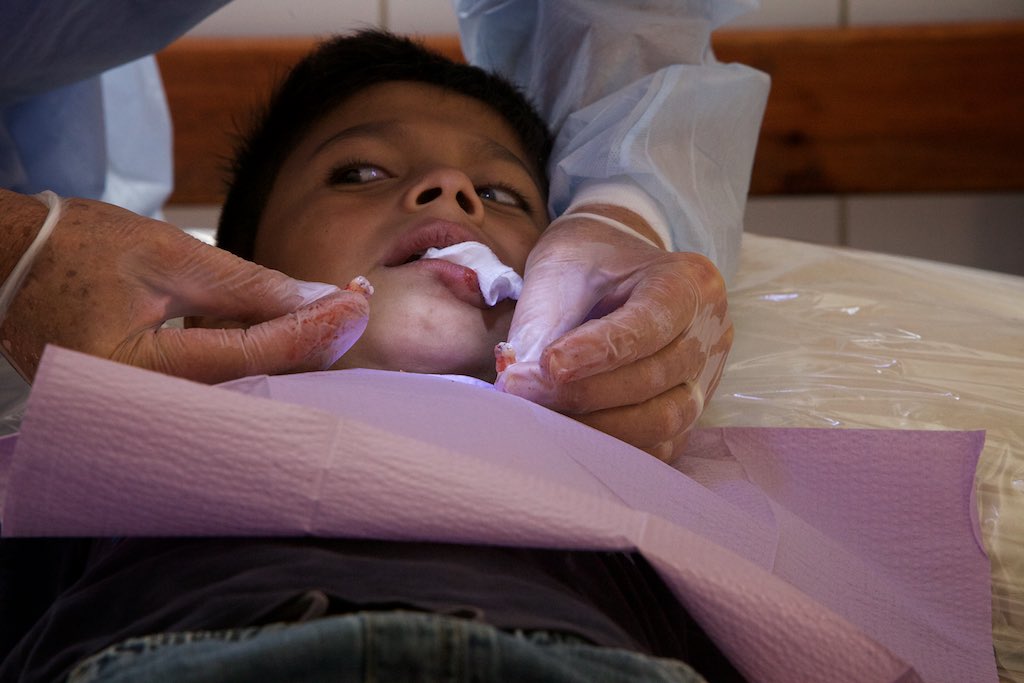 10 Mar

With Project Hopeful – Cristian, at Ciudad de Los niños (City of the children).

3/3/15

Not for the squeamish –
Little 8 year old Cristian has three brothers, all of whom live here in City Of The Children. He's been in terrible pain for some time due to deep cavities, two of which were so deep that they had to be removed. Dr. Clark extracted two baby molars that should have lasted at least 3 more years, the roots were large and very deep, A third cavity was able to be filled. Cristian was blessed today by the expression of love and care he received from the Project Hopeful dental team today.