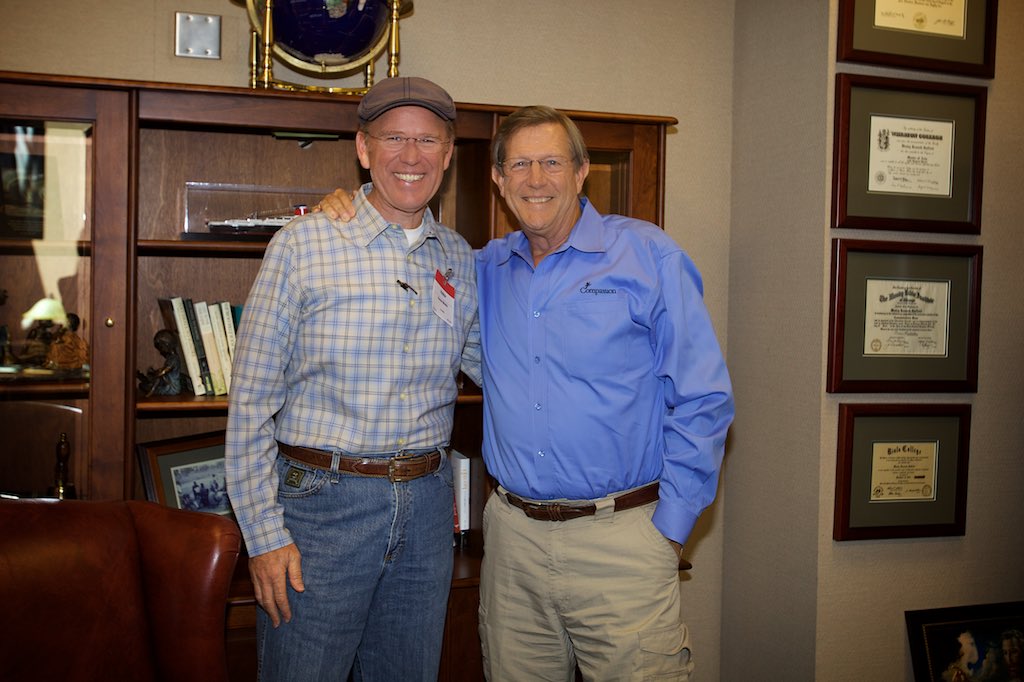 11 Sep

In Colorado Springs to Interview Wess Stafford, president emeritus for Compassion International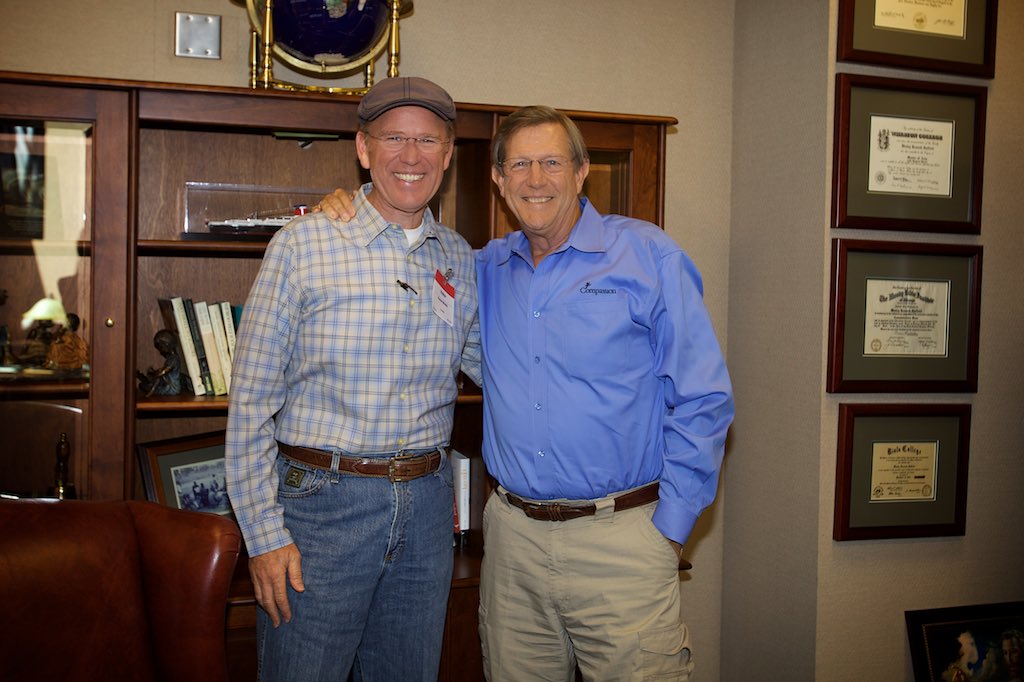 In the last two years I have said yes to many things that have taken me way out of my comfort zone and I find myself thinking that is exactly where God wants all of us, relying solely on him. 100,000 miles and nine countries later I find myself sitting in the office of Compassion International's president emeritus, Wess Stafford, to interview him for the upcoming Global Forum in Thailand for World Without Orphans. My mind ran through many scenarios of what I might expect from a man that grew Compassion from sponsoring 30,000 children, primarily in Korea, to 1.7 million children globally as of this year. Any fears that I initially had were quickly laid to rest as he pulled his chair over to mine and with the care and compassion of a best friend, asked to hear my family's story that was just published in Compassion's magazine.
The next day I find myself still processing the two hours that we spent together and I am excited to share his interview in the weeks to come. For now, a comment that Wess made while we talked still stands out in my mind; "if you do not have something in your life that moves you to tears within 30 seconds of talking about it you need to find that something". Hearing Wess talk about the events in his life that moved him to write Too Small To Ignore was moving indeed.
Carol and I are headed back to Compassion today where I was asked to share our child sponsorship story to a group there. Ever since we called Compassion two years ago to take over sponsorship of a boy in India that our daughter Christina sponsored for nine years, we have been so blessed by this organization whose mission is to "release children from poverty in Jesus name".