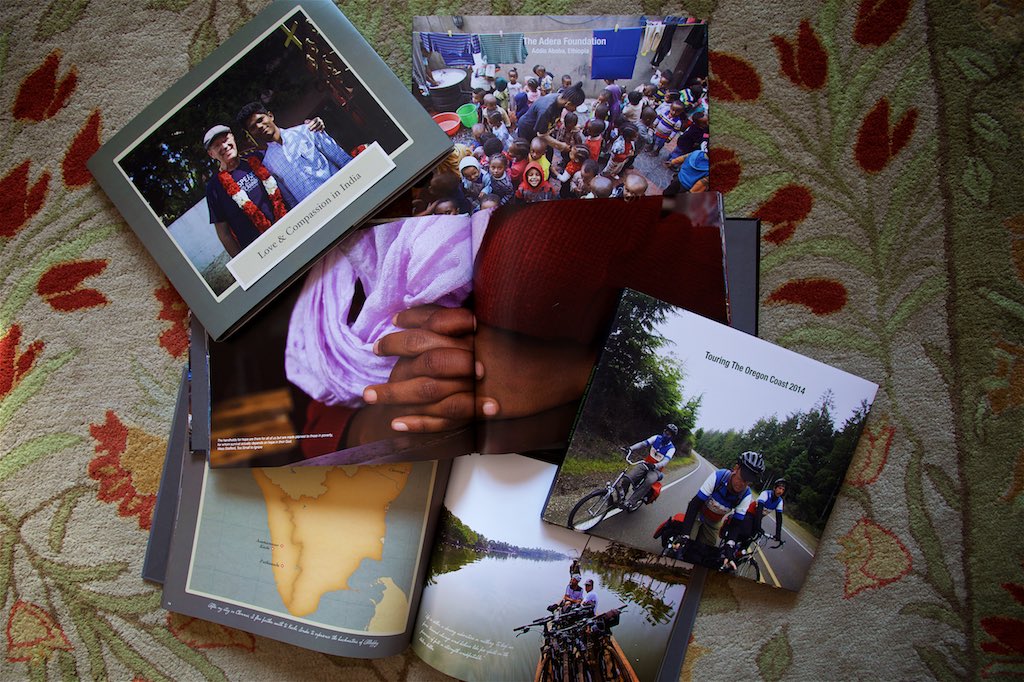 09 Oct

Living a Life That Inspires – More Photo Books To Come…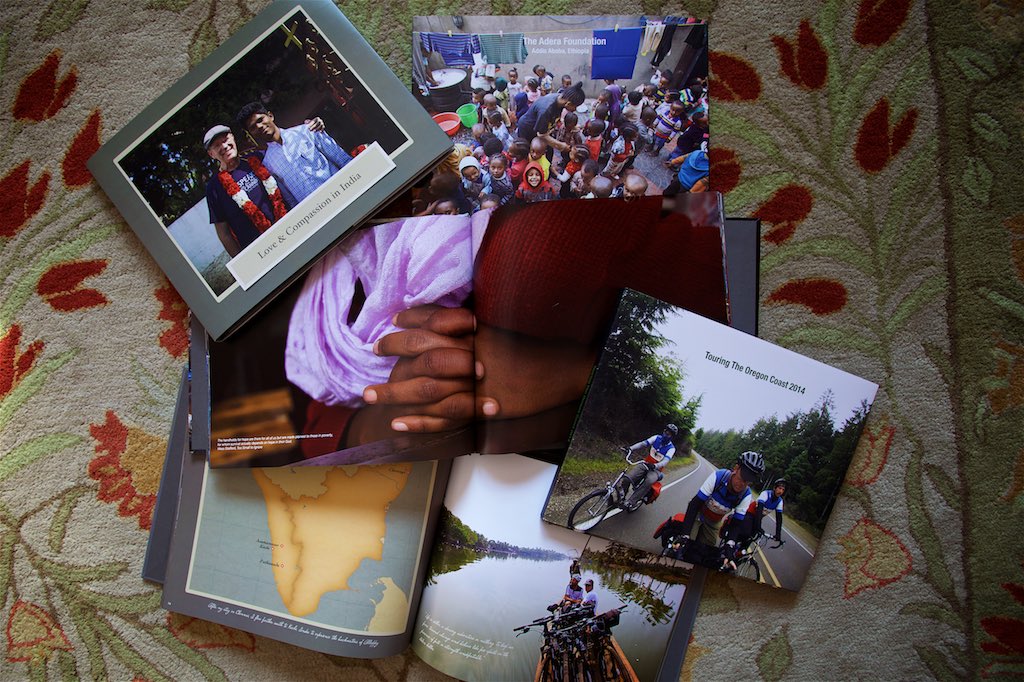 Ever since I was six years old and witnessed the fateful journey of my little gray and black plastic camera sailing out the window of our car, I vowed to one day be a photographer with a vast collection of photos from all over the world that I could call my own. Undoubtedly it was the incessant squabbling between my brother and I that sent my mother over the edge, resulting in the permanent separation between me and my little camera. 
Flash forward almost fifty years and my dream has come true. I always loved creating photograph books and I have a cabinet full of them from the last 30 years. A couple of years ago I stopped and did not think that I would ever make another. Most of my photo books were quickly shown to my daughter Christina upon completion where I would receive a chorus of oohh's and aahh's over their creation. Christina and I loved photography and the memories that we captured with our cameras. She admired my penchant for organizing photos and I admired Christina for … well, just being Christina!!
I have come to realize that making memories with Christina and others has not stopped. Allowing myself to fully feel and remember the beauty of Christina and the way that she lived her life has allowed me to carry her with me in a very special way. I have distinct memories of her with me on the travels of these last two years; her presence has felt as strong or stronger as when she physically stood by my side. Engaging in work that she and I are both passionate about makes her presence felt, as though she was here. In a very special way I feel that she she is here, in our hearts and on the pages of these books that I so love holding in my hands, relishing each and every memory that they contain. I feel very grateful for those that have been a part of the journey told through the pages of these books. More books to come!!
"Photography means writing or drawing with light. I believe with all my heart that God wants to write history with each one of us. God has given each one of us specific dreams and abilities with which He wants to act. Everyone has the potential to change the world. Write history with His light through your life."
(Rebecca M.)