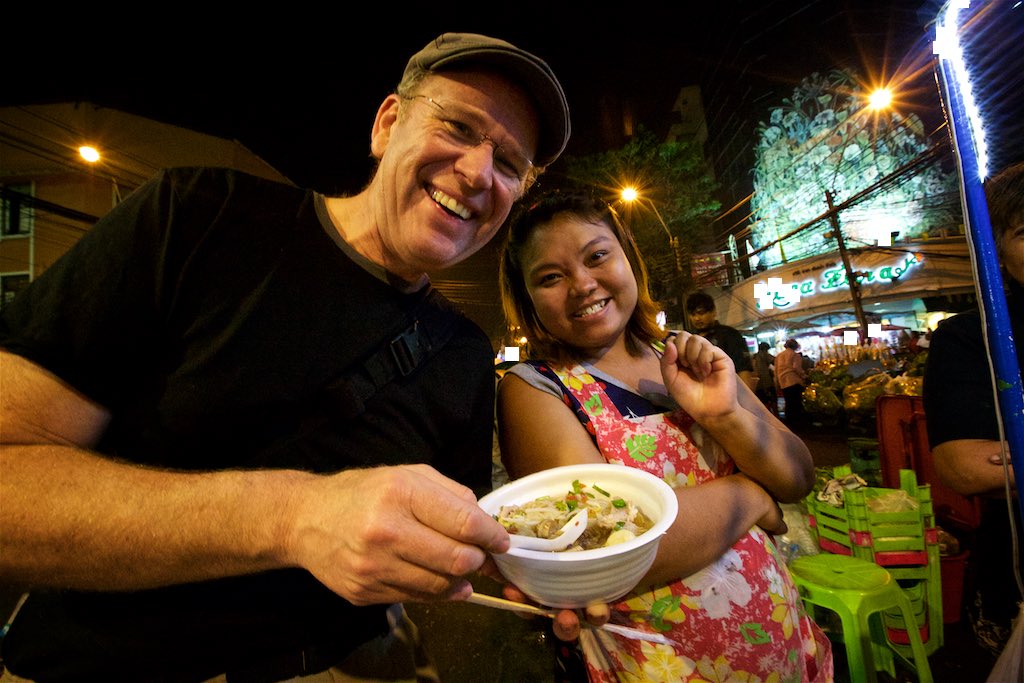 11 Feb

Bangkoks 24 Hour Flower Market

Bangkok, en route to Chiang Mai- Wednesday 3am

With a 12:20am arrival into Bangkok but with my body clock thinking it was noon I set out to photograph whatever was brightly lit, and colorful. Rat, my guide, took me to the flower market which is open 24 hours. The Thai's take the detail of there floral arrangements to a whole new level and the street food was amazing!