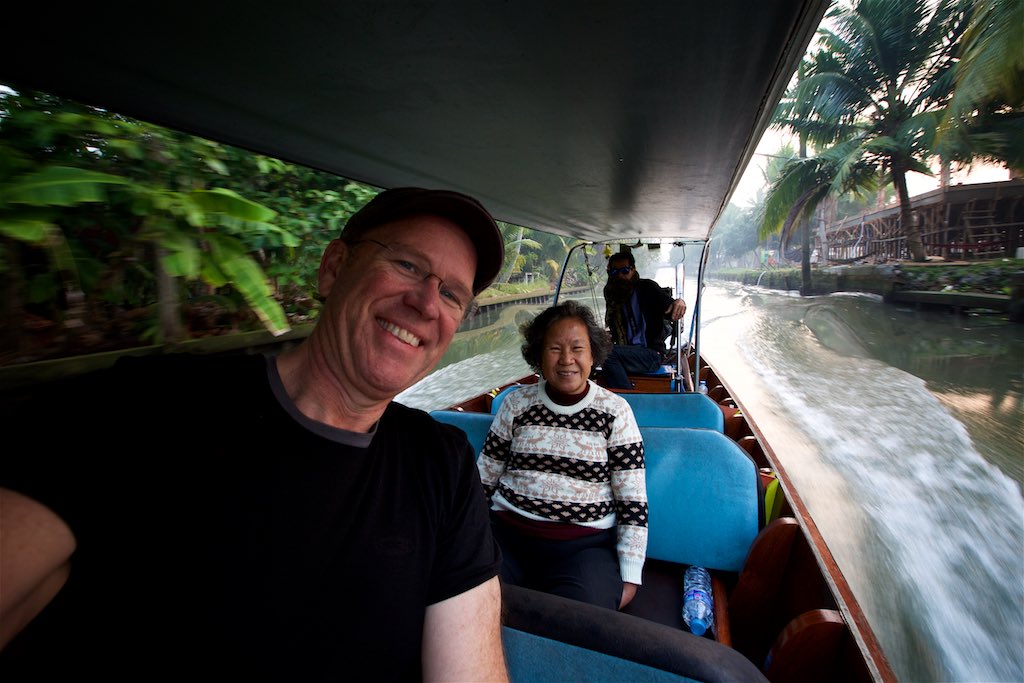 11 Feb

Bangkoks Damnoen Saduak Floating Market

Bangkok, en route to Chiang Mai – Wednesday at sunup at the Floating Market at Damnoen Saduak

The floating markets of Asia have always held a great fascination to me. Originating in the 1300's as a way for Thai's to sell their produce to the communities formed along the numerous criss-crossing rivers and canals of Thailand.

The Floating Market at Damnoen Saduak is one of the most famous and it is here that I spent my early morning hours, photographing the human interactions that are a rich part of the Thai culture.

Floating through centuries of time as we made our way from boat to boat, a bag of warm fried bananas by my side, I learned quickly why Thailand is known as "The Land of Smiles".