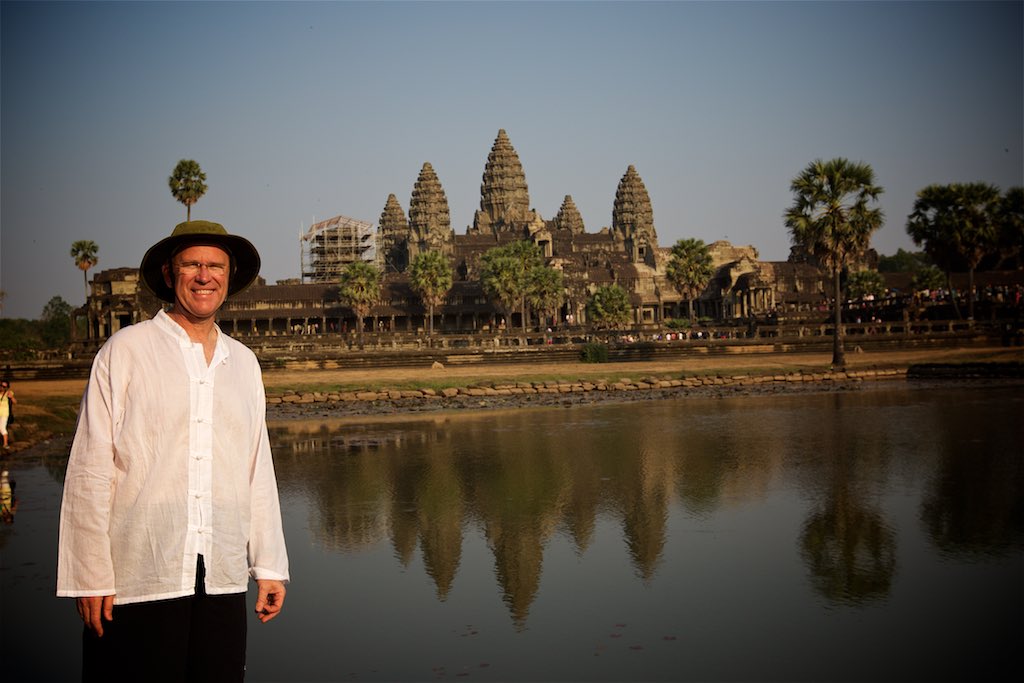 16 Apr

Cambodia's Angkor Wat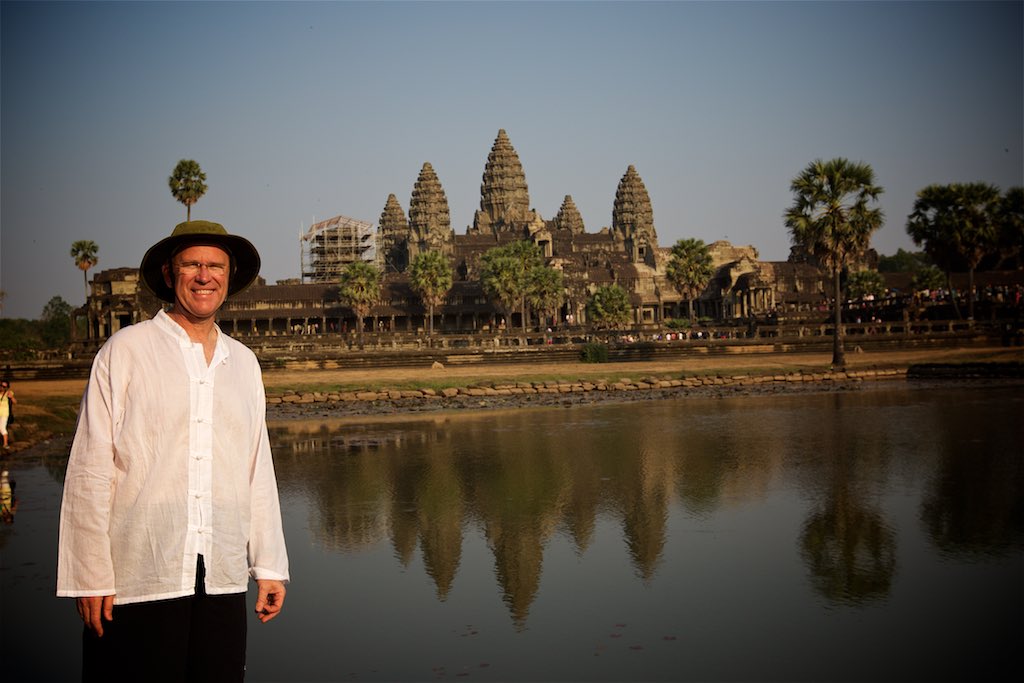 Checking off the last box on my Cambodia travel list entailed visiting Angkor Wat, often referred to as the eighth wonder of the world. Angkor Wat was built in the first half of the 12th century.
Even though Angkor Wat is the most photographed Khmer monument, nothing approaches the actual experience of seeing this temple in person. The general appearance and the wonder of the temple is beautiful and romantic as well as impressive and grand, it must be seen to be understood and appreciated.
As my time in Cambodia came to a close, Siem Reap's Santa Clara hotel provided the perfect place to rest after a trip of extremes. It is a enclave of peace at a fraction of the cost of it's U.S. equivalency. Just outside it's beautifully terraced grounds are deeply rutted dirt roads that pass the entrance, truly a city of great contrasts. If you find yourself in Siem Reap I highly recommend the Santa Clara's Seafood curry for dinner, and for breakfast, the cinnamon caramel banana french toast.
My tuk tuk driver, Angkor Wat tour guide and new friend hit it off so well that when he returned the following morning to transport me from my hotel to the airport he brought his sweet wife and little girl to meet me. Having new family to say goodbye to as I departed was a unexpected pleasure.
"A journey is best measured in friends, rather than miles." – Tim Cahill