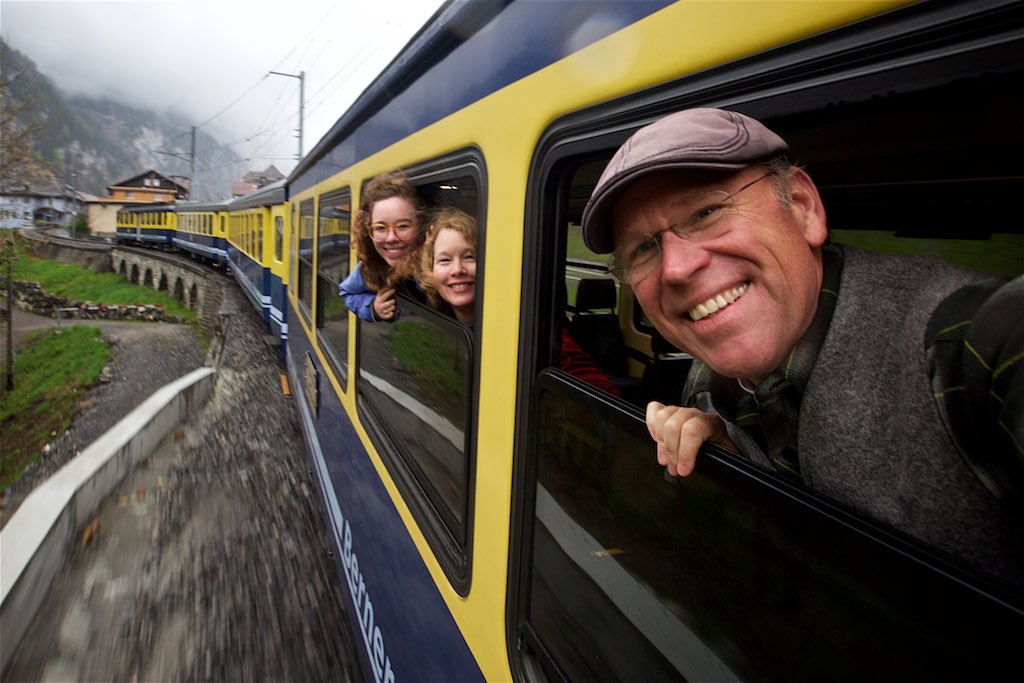 25 Apr

Lauterbrunnen, Switzerland Exploring Interlaken's Lake Brienz
I always keep my camera by the bed when I travel so that I can snap my "waking view". This morning's capture was of the fog moving through this magical valley town of Lauterbrunnen, beautifully framing the little cog train as it made its way down the mountain and under a magnificent waterfall.
Today we made our way by train to Interlaken Ost, exposing our heads our the window to inhale the falling snow as it pelted our cheeks. At Interlaken Ost we boated across Lake Brienz to board the historical Funicular railway as it makes its climb to the Grand Hotel which still radiates it romantic charm as it did back in the year of 1879. Lunch here was memorable and prepared us for our hike beside Giessbach Falls.
Links to where we went –