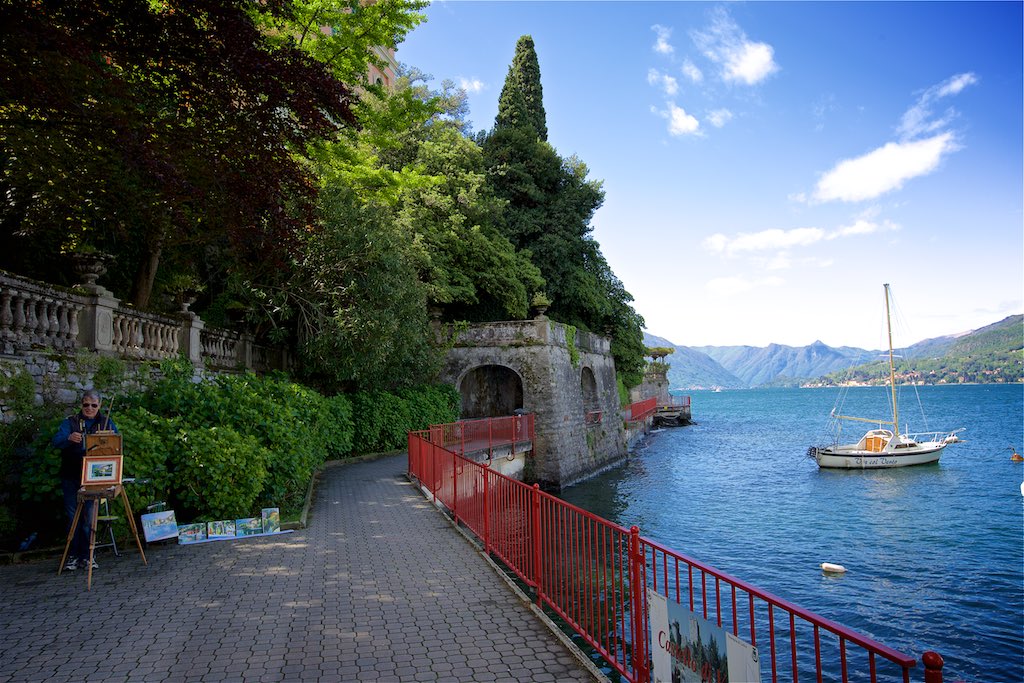 29 Apr

Verenna, For Lovers Only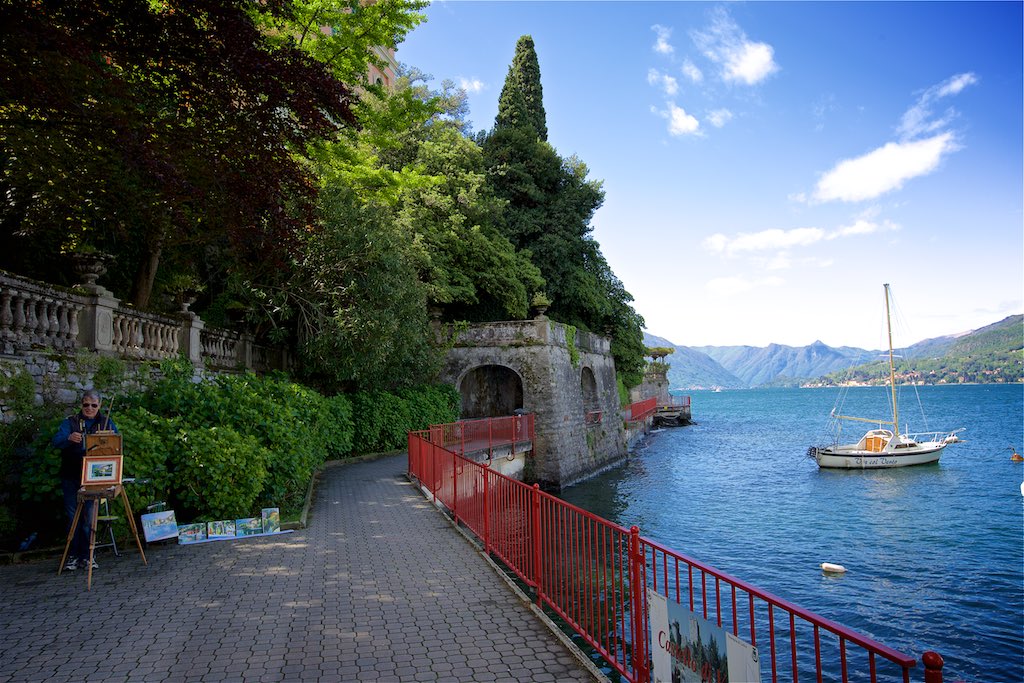 Strolling the ancient cobblestone sidewalk in Verenna that lines Lake Como, this is the beloved Italy of storybooks. Verenna is a fishing village with people that are a reflection of its heritage, hard workers, friendly and honest. Ask a question and you will receive a honest answer.
For breakfast we carefully selected a waterfront cafe with food as amazing as the view, but it was the owners personality that captured my attention. Eros is very passionate about Verena Cafe that he opened by the water four years ago and was delighted to tell its story.
Prior to being Verena Cafe, it was a cave that provided protection to boats from the storms. Eros converted this 13th century sanctuary into Cafe Verena with iron braces to the ceiling and a newly fortified foundation. The plaque on the wall dates back 400 years during which time it graced the wall of a nearby church and the models of fish are representative of the species that call Lake Como their home.
My favorite moment from our time together was Eros reaction to when I asked the origins of the lovely chandelier that hangs from the Cafe Verenna ceiling. With a clap of his hands and a smile that turned into a blush, he confided that he took it from his former girlfriends bedroom ceiling.
Only in Italy, a place for lovers.
If you venture to Cafe Verenna I highly recommend the Caprese salad – Gorgonzola, walnut and pear Bruschetta – Strawberry, taleggio cheese and Rucola and balsamic bruschetta. Tell Eros I sent you!
Epilogue – after a day exploring Lake Como with Carol and Carissa, we returned to Cafe Verenna for dinner and were greeted like old friends by Eros and host Angelika. After the meal , Eros engaged me in a conversation in which he asked "what is your philosophy of life, what is your source of such joy and happiness". What a privilege it was to share with Eros my story, and the source of my joy. It was a honor to be told he had never had a customer such as myself before, requesting a photo to remind him of our time together.
"And when you get down to it, Lily, that is the only purpose grand enough for a human life. Not just to love but to persist in love."
The Secret Life of Bees