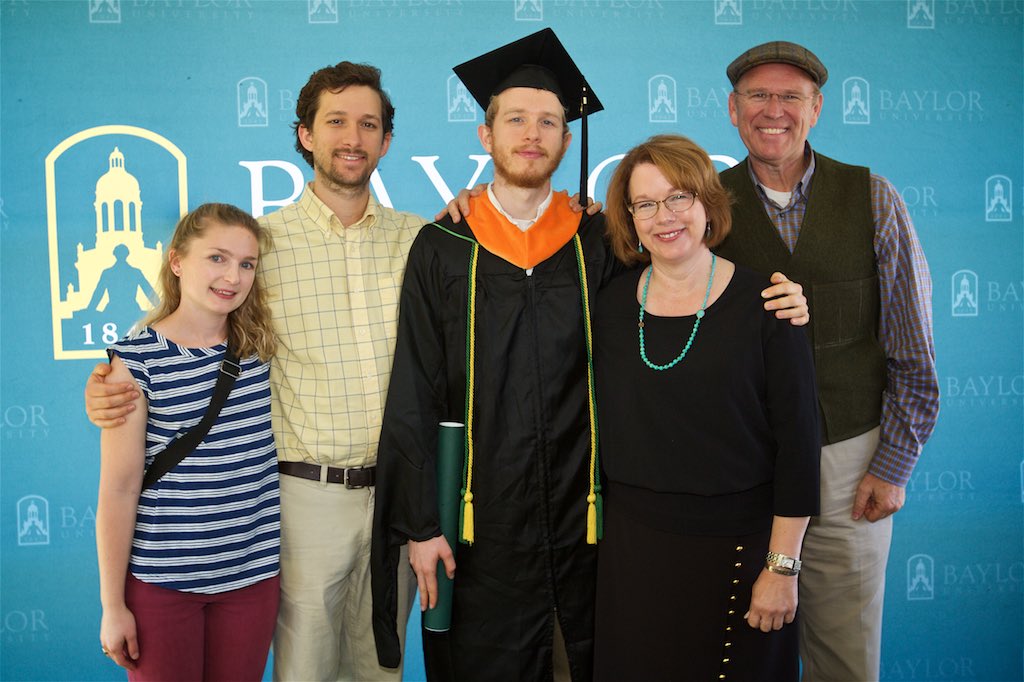 26 May

Congratulation's Matthew!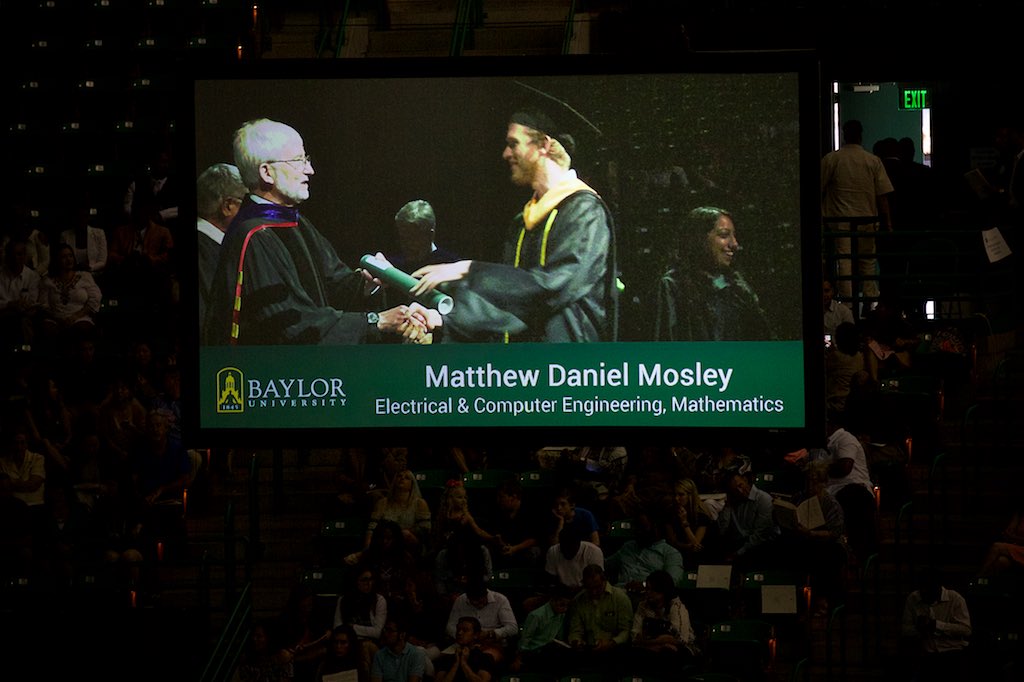 Sitting with family in Baylor's impressive Ferrell Center, Carol and I watched Matthew, our third child, walk across the stage to receive his masters degree diploma in computer and electrical engineering with a secondary degree in mathematics.
I will confess to getting a little emotional at graduations, weddings and any event that marks time. These events offer so much to celebrate and much to reflect on as well.
In life, I have found that it's not the destination that is most important, but how you get there. Your journey to this particular place in time is as significant as the point of arrival.
Entering the coliseum an hour early, those who were setting in the Ferrell Center were treated to short videos of their graduate backstage expressing their gratitude to those who made this milestone possible. Almost without exception they thanked family, mothers, fathers, bothers and sisters who were there for them along the way.
As I sat in that massive arena these are the words that I my heart echoed back to Matthew –
Watching your commitment to education, as well as your heart for others, has inspired me to be a better learner and person myself. I have watched you purchase textbooks weeks before the semester began and read them from cover to cover before your classes even started. I was quite impressed to hear you give a mathematics presentation at a university that I had no ability to comprehend, but I enjoyed watching the approving nods from those that did. During all of this, the respect that you showed to your teachers, your family and your friends speaks volumes about your heart and what you value most.
On the day of your graduation, I loved the tour you gave us of the BRIC (Baylor Research and Innovation Collaborative). This building was your home for the last two years as you worked on projects and performed research that led to the culmination of your masters thesis on control systems. As you shut off the lights of your private laboratory for the last time, I could sense the level of detail and care that you invested into this space and I felt very proud.
As proud as I am over your academic achievements, what makes me grateful beyond words is your kind and generous heart. You always make time for your family and friends, you are always there to help and lend a hand when needed. Over the years you and I have shared many bike rides and long walks together. Your ability to listen with compassion and empathy makes you more than a son but a trusted friend.
The education that you have received over the last six years, coupled with the talents God blessed you with enables you to make a real difference in this world, but what I love most Matthew is your heart.
I have always enjoyed putting together photos that tell a story, the ones here remind me of how loved you are!