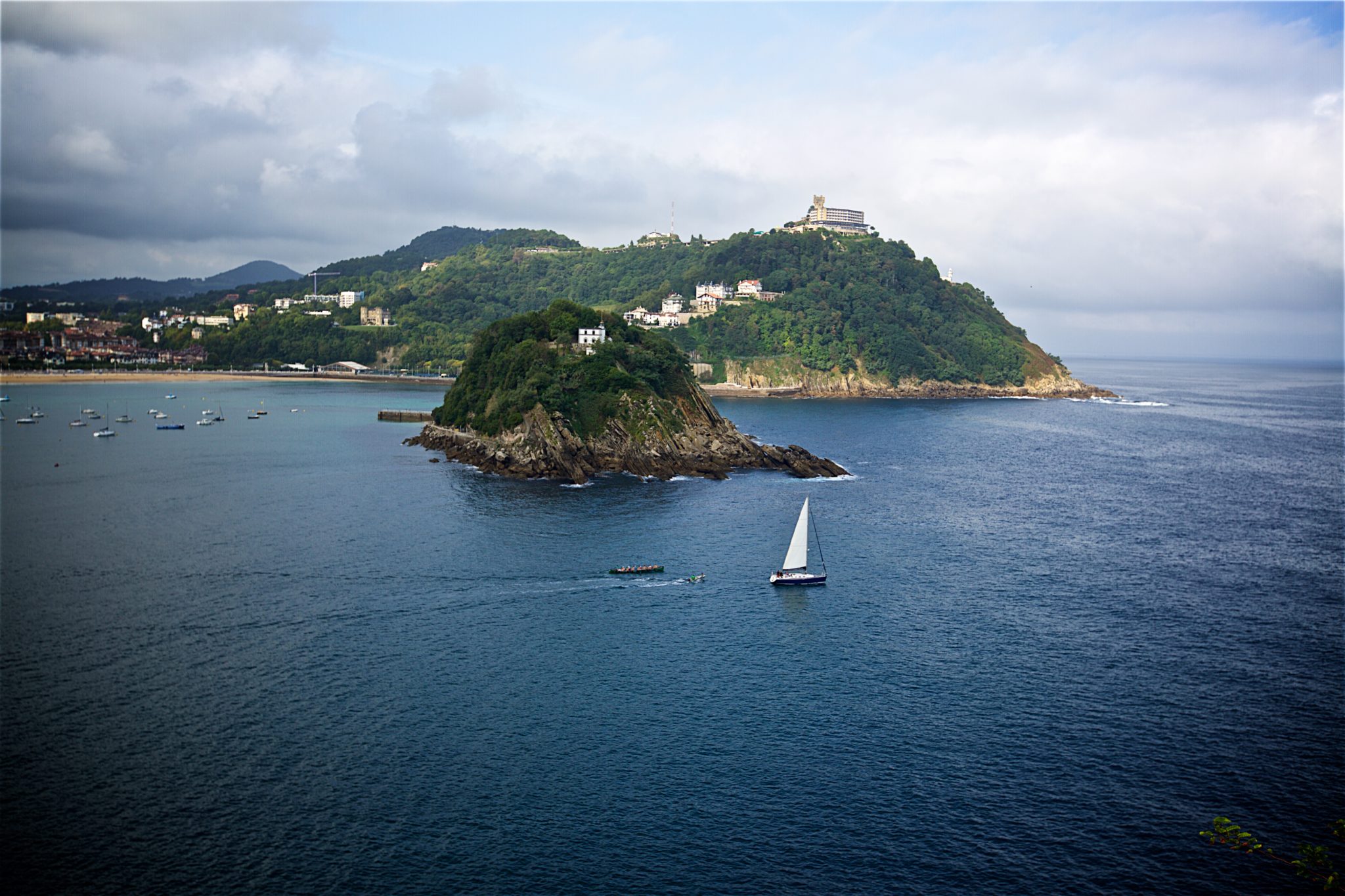 18 Nov

Day 21-24 In San Sebastian, Spain

Day 21-24 of a 26 day, 11 flight and 4 country adventure, Capturing Grace in France, Ukraine, Russia and Spain.

After sleeping everywhere from open fields, monasteries and trains while traveling through France, Ukraine and Russia we experienced ahhhhh…. for three days.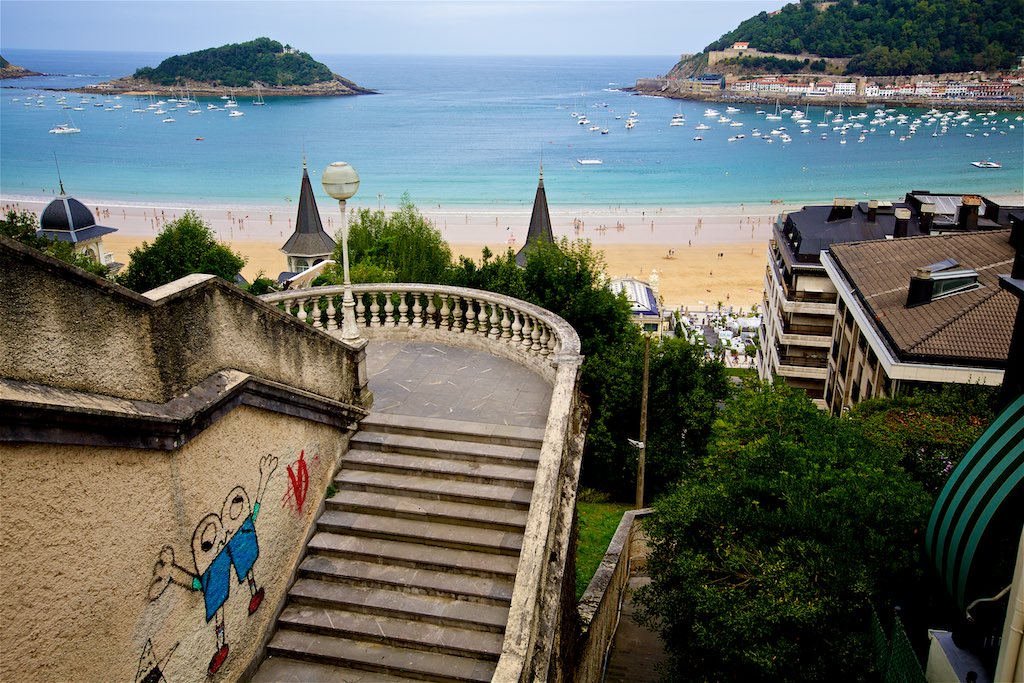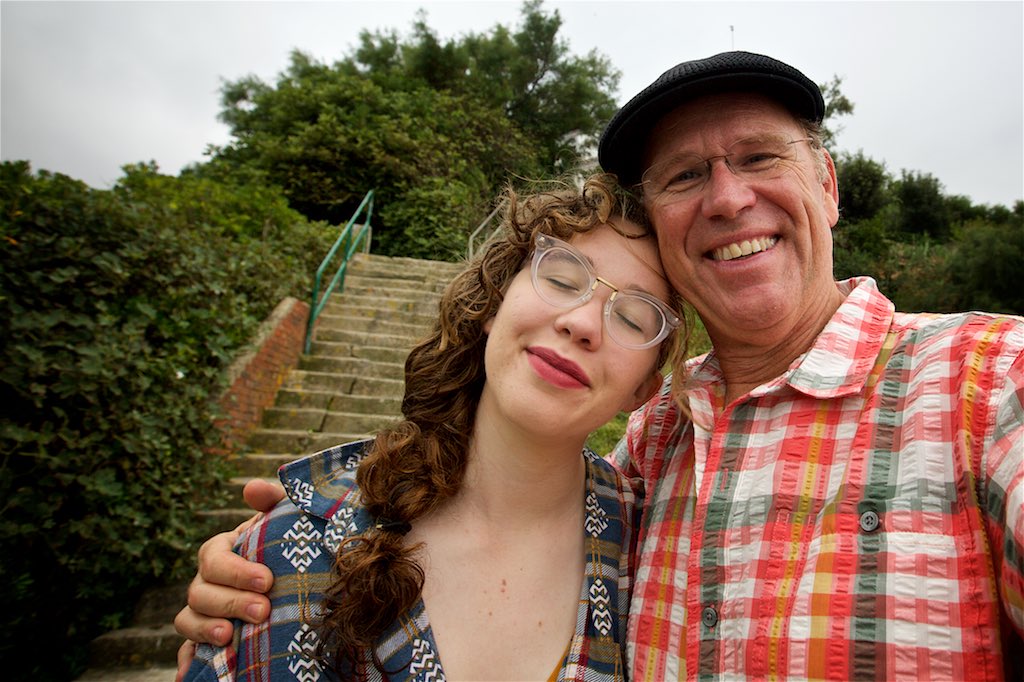 Situated on the northern coast of Spain, San Sebastian was the perfect place to unwind and process what Carissa and I had experienced over these last twenty one days.
Jone, our Airbnb host, provided the perfect accommodations, we communicated through bright smiles and warm hugs since Jone and her husband spoke only Spanish. Our room was only steps away from one of the most famous urban beaches in Europe, the Beach of La Concha and the La Perla Spa.
I loved my early morning walks to the London Hotel where the hot coffee and ocean views provided inspiration for writing stories and processing photographs.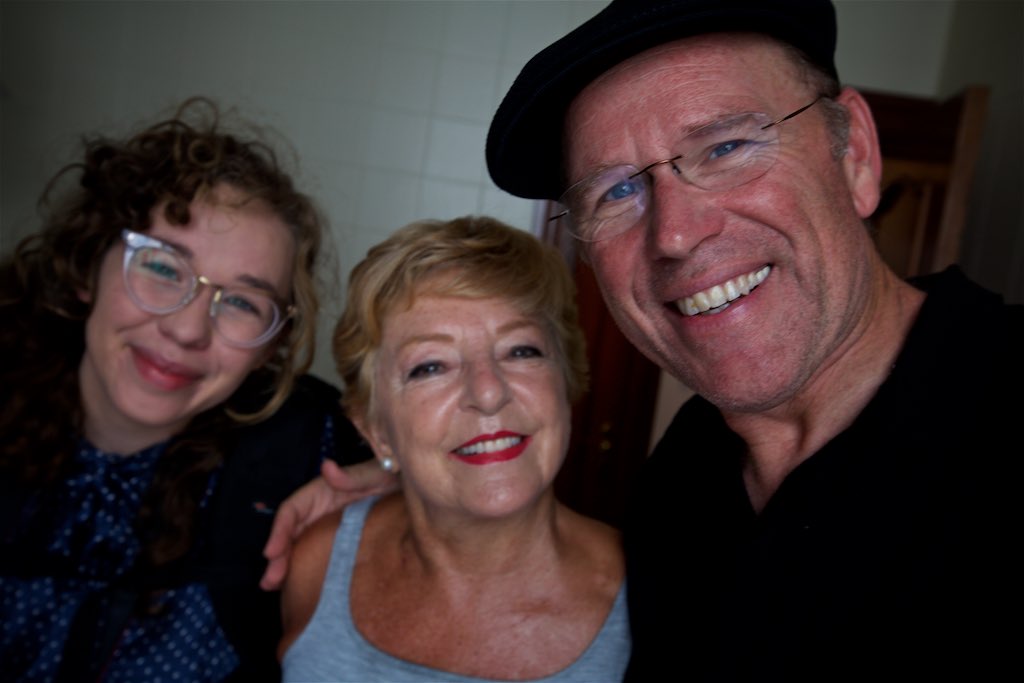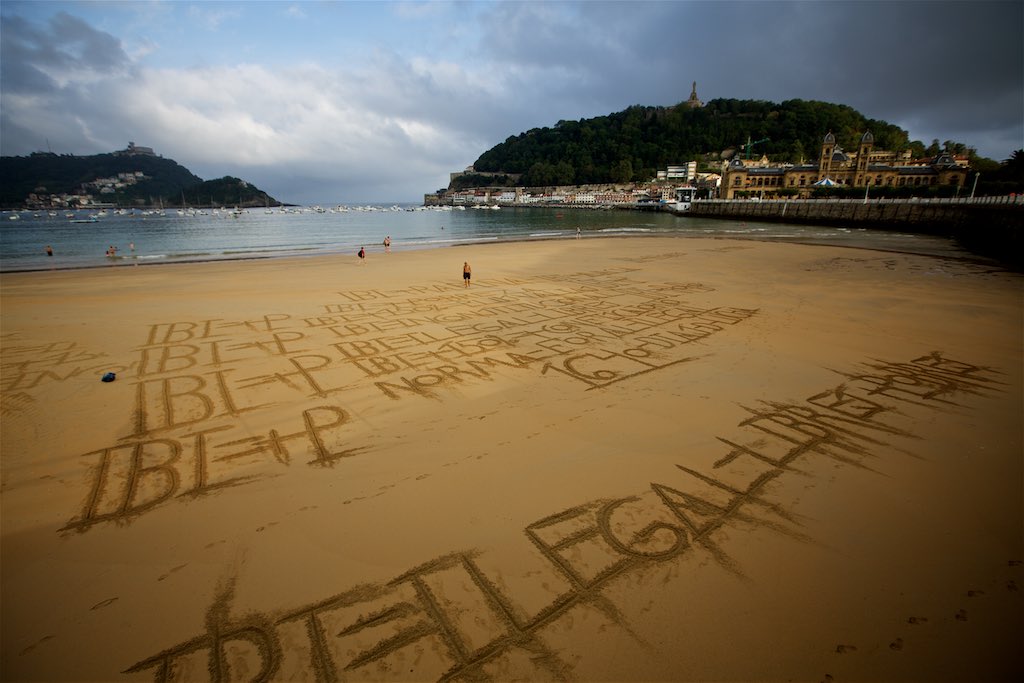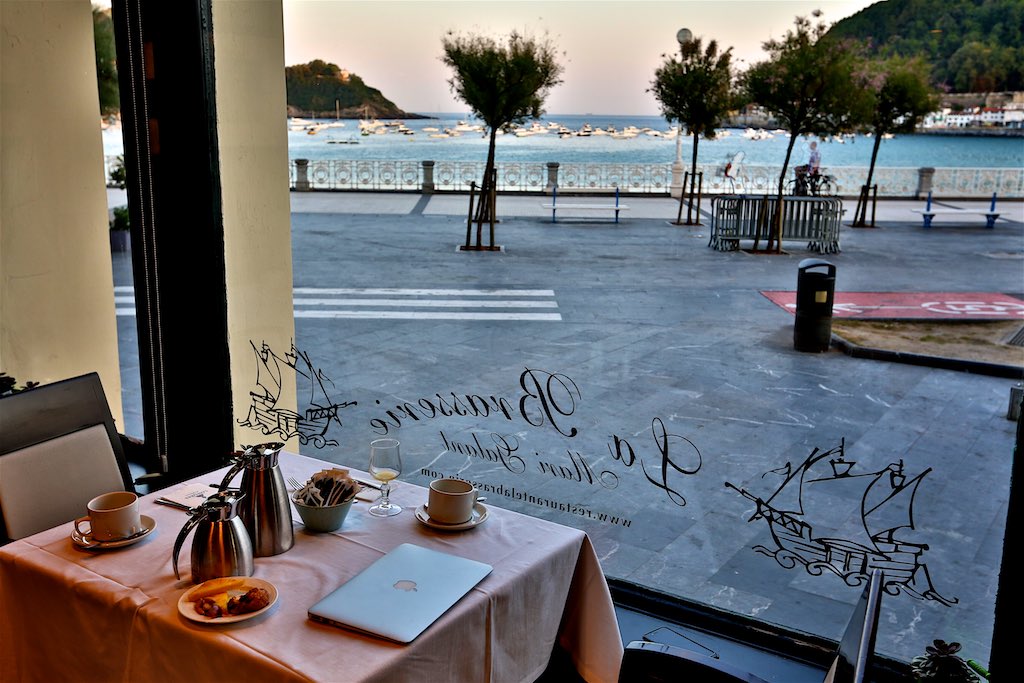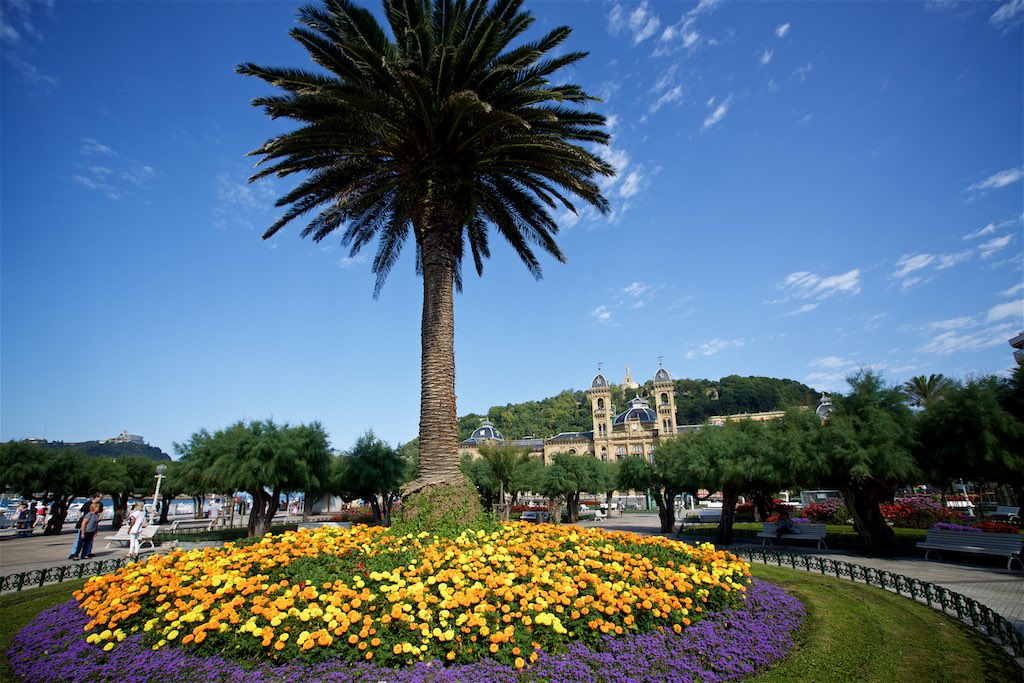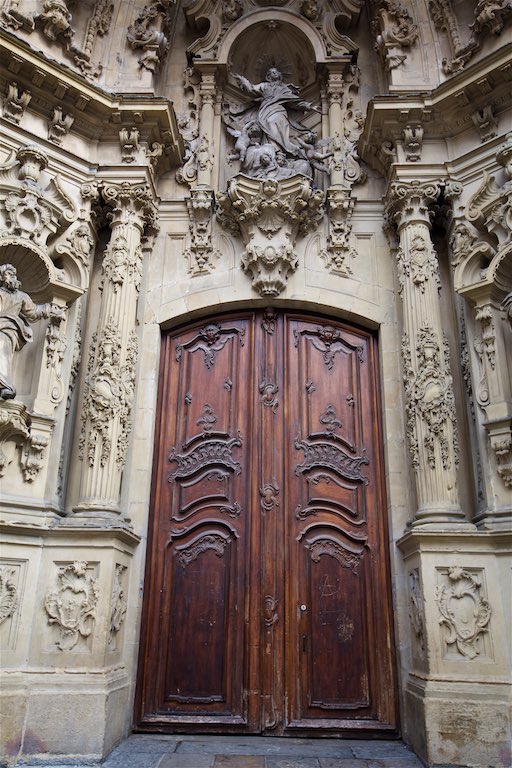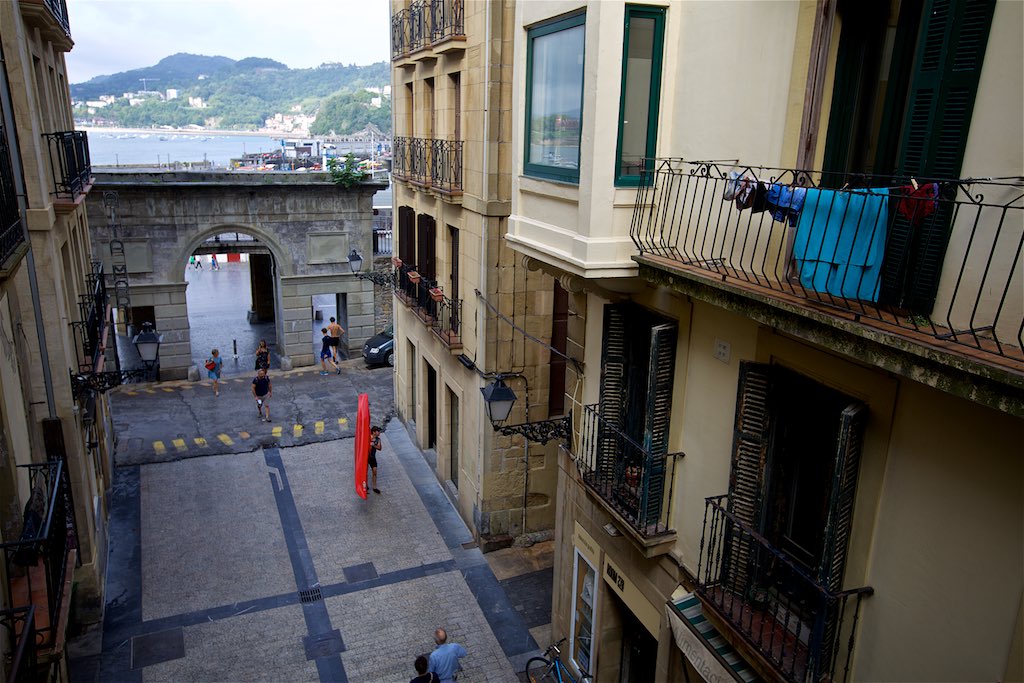 Soon, Carissa and I succumbed  to the rhythm of San Sebastian, walks on the beach, exploring old town while nibbling on pinxtos (small portions of delicious foods) as we inhaled the salt air and the warm basque culture.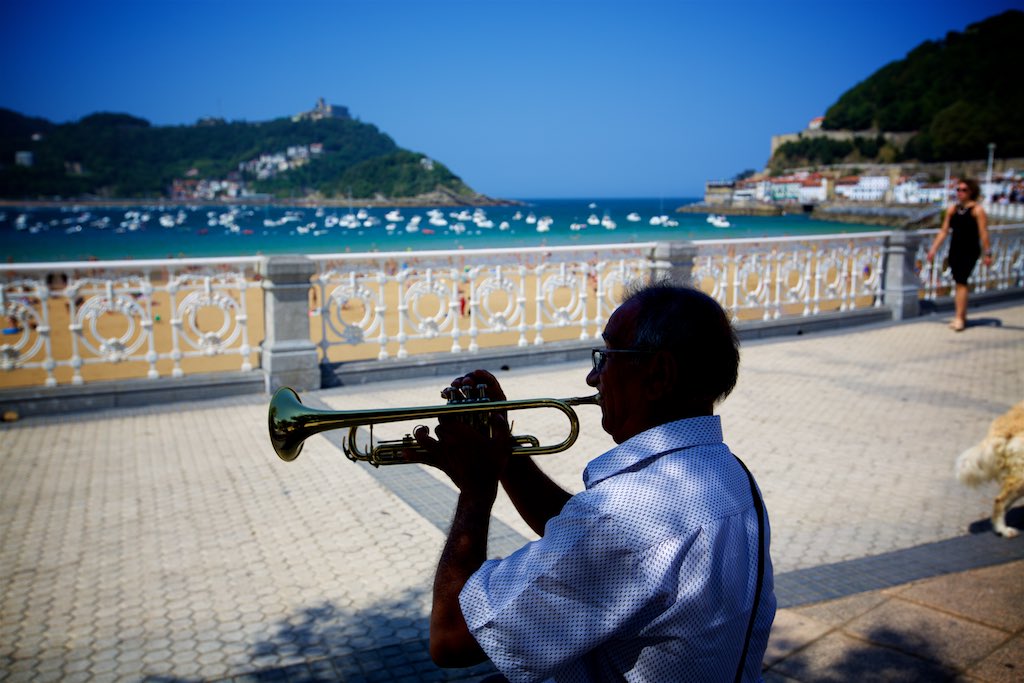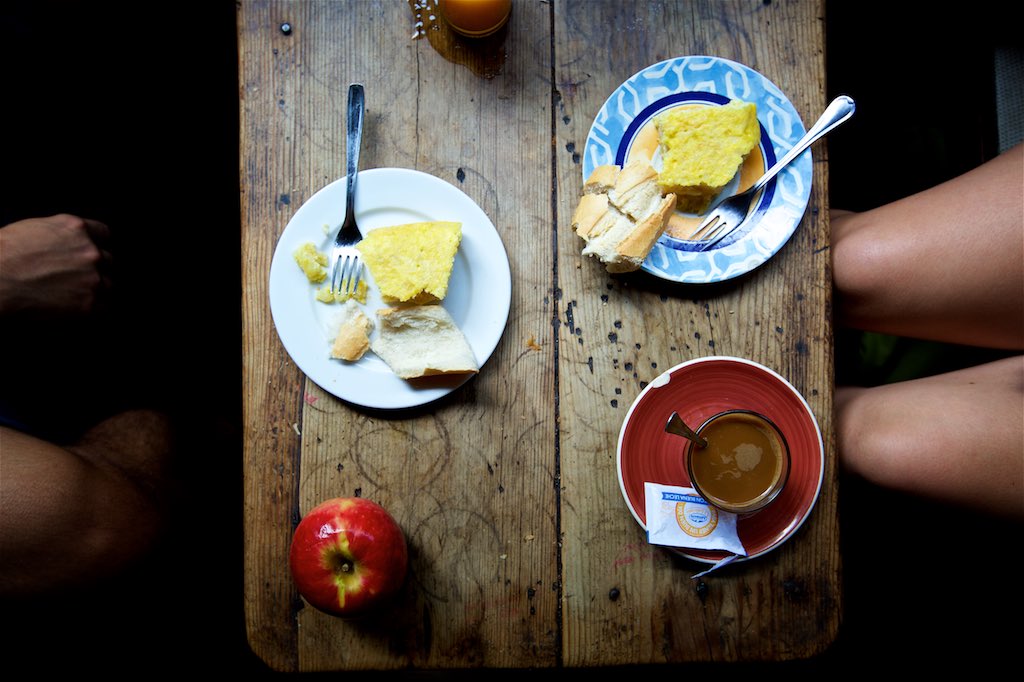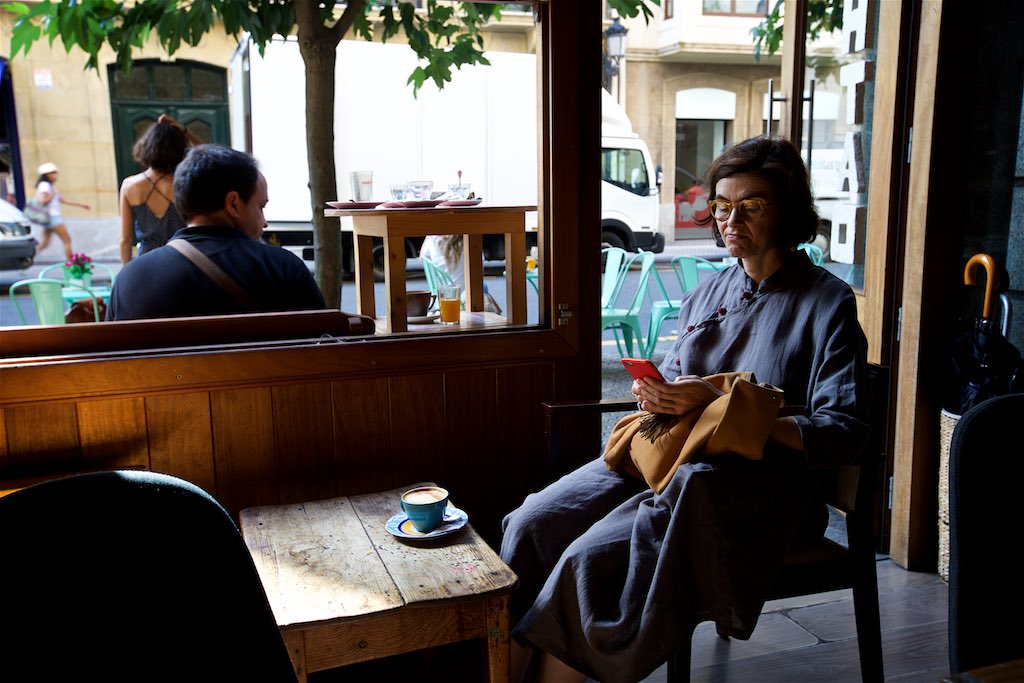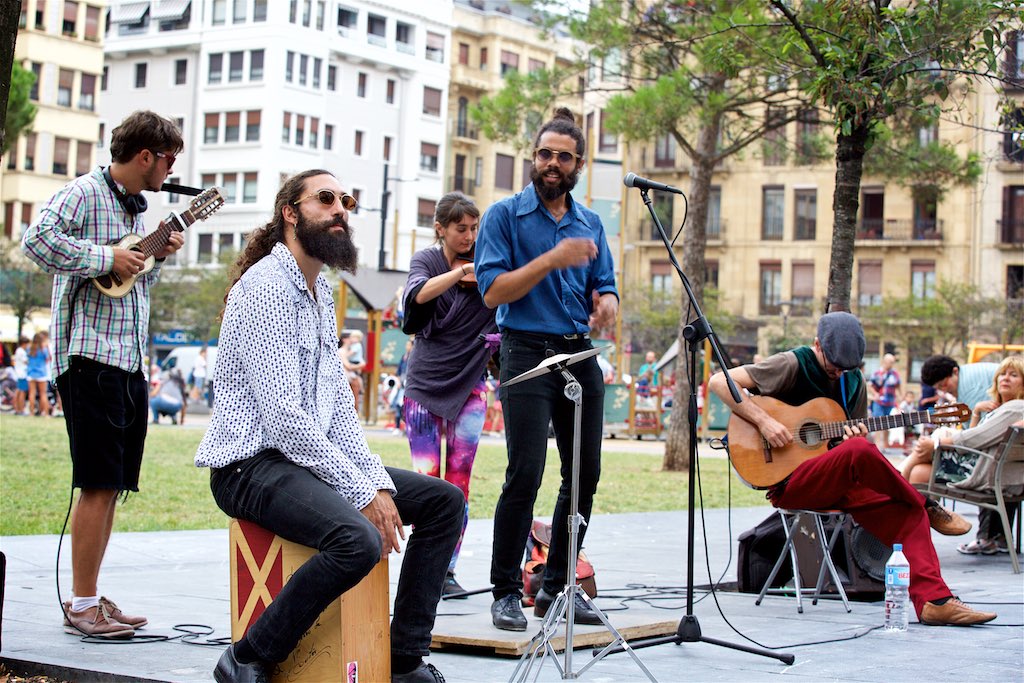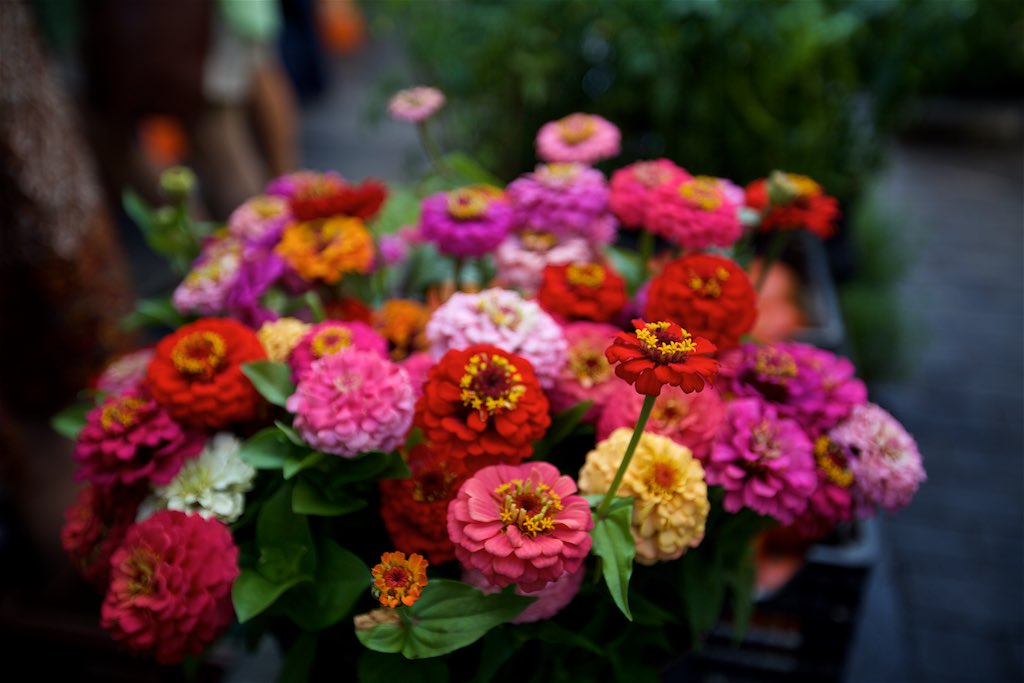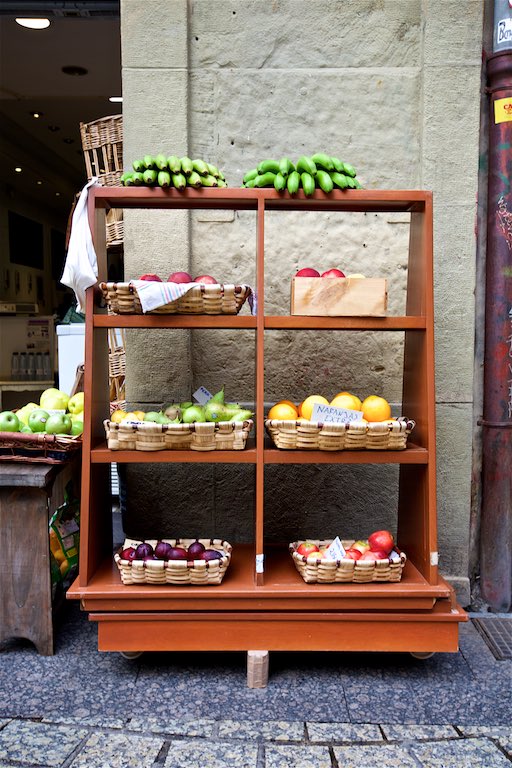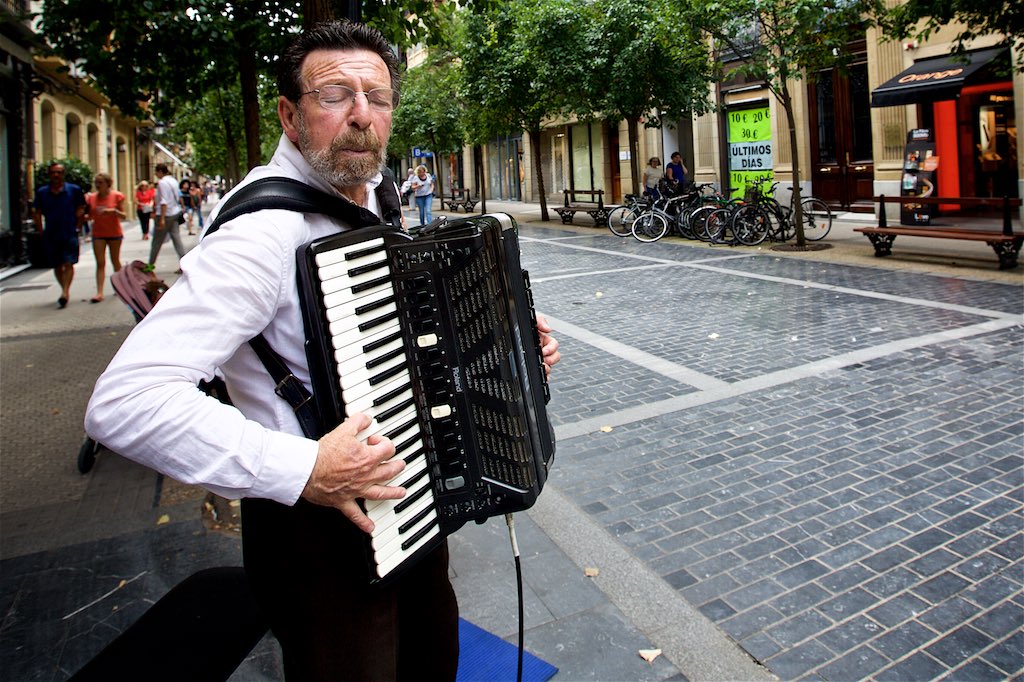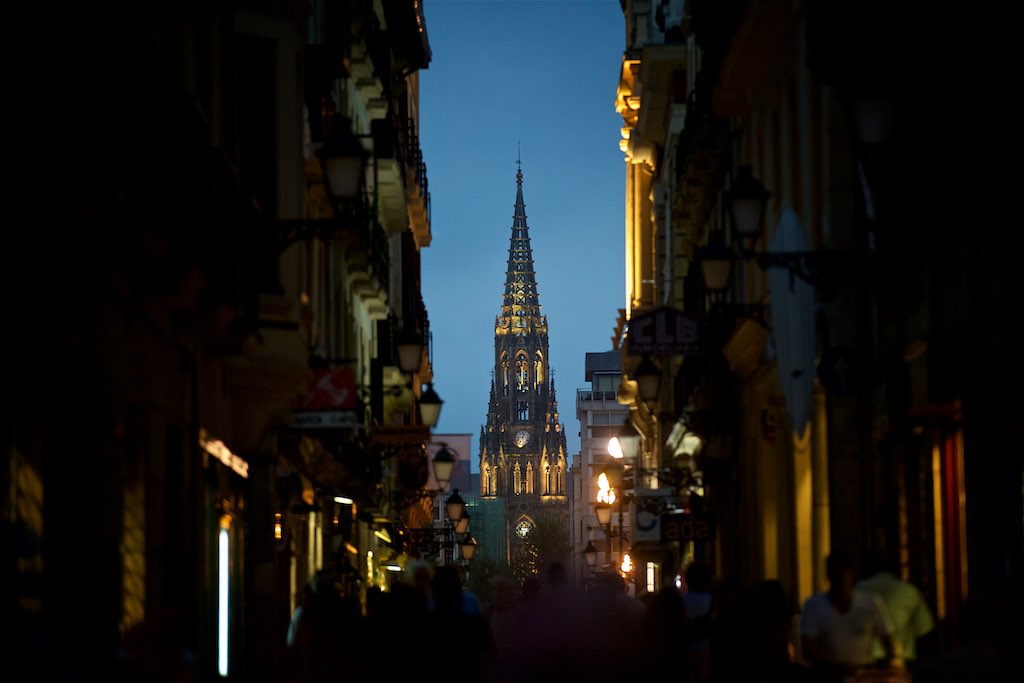 Situated in the middle of La Concha Bay is tiny Santa Clara Island, a place where Carissa and I quickly lost track of time. Only 10 minutes from San Sebastian by boat, we enjoyed our picnic of carefully selected cheeses and meats from the butcher in San Sebastian. We loved people watching, bird watching and exploring the lighthouse that alerts ships to the rocky shores the Island.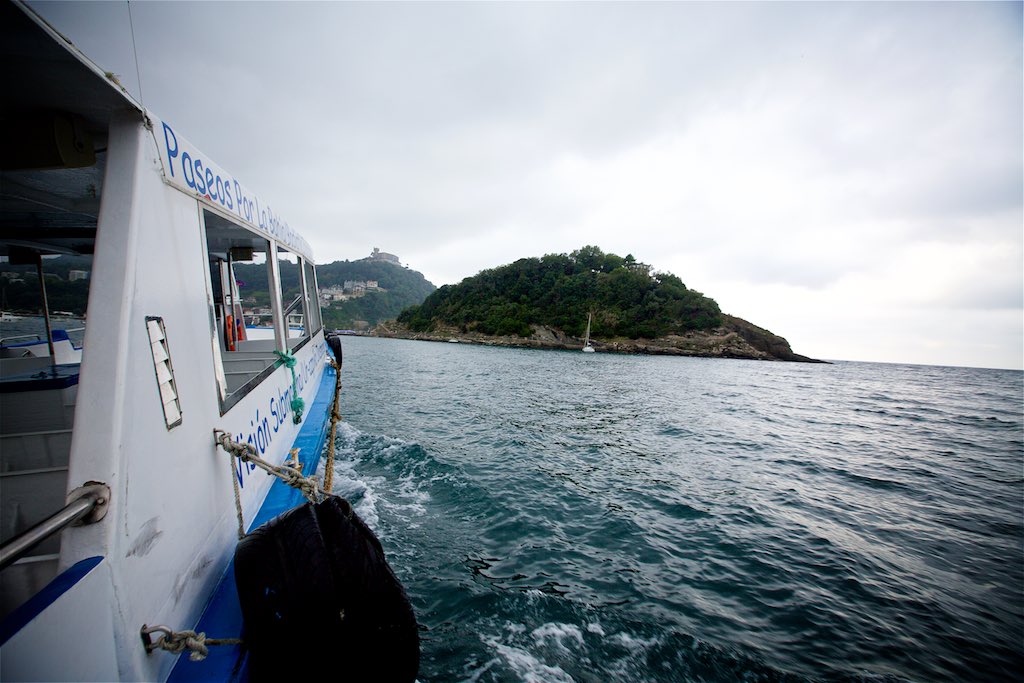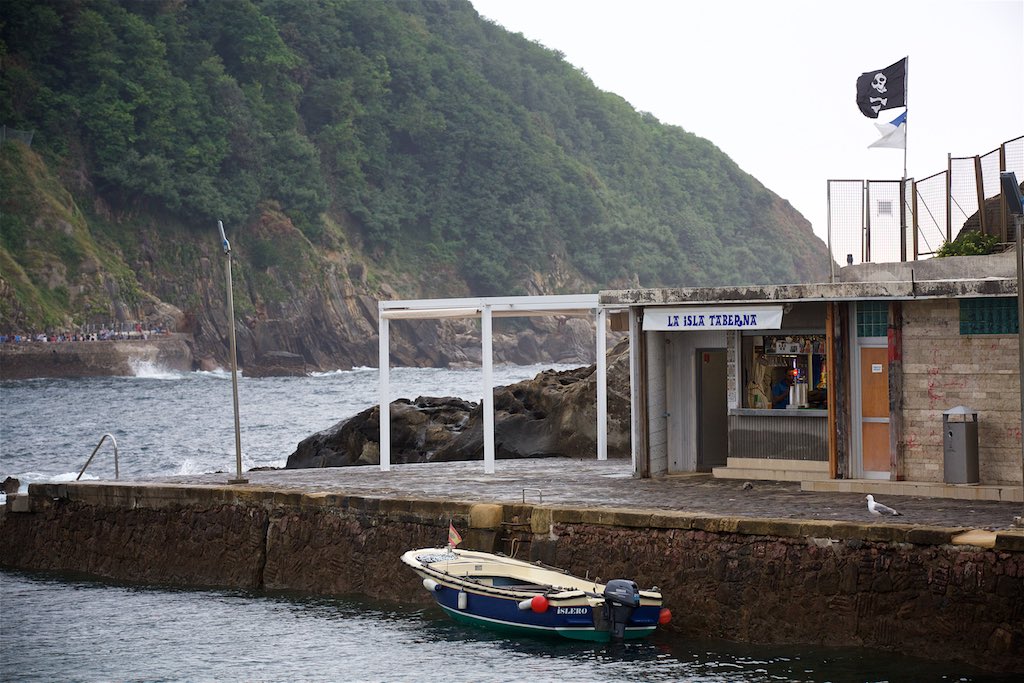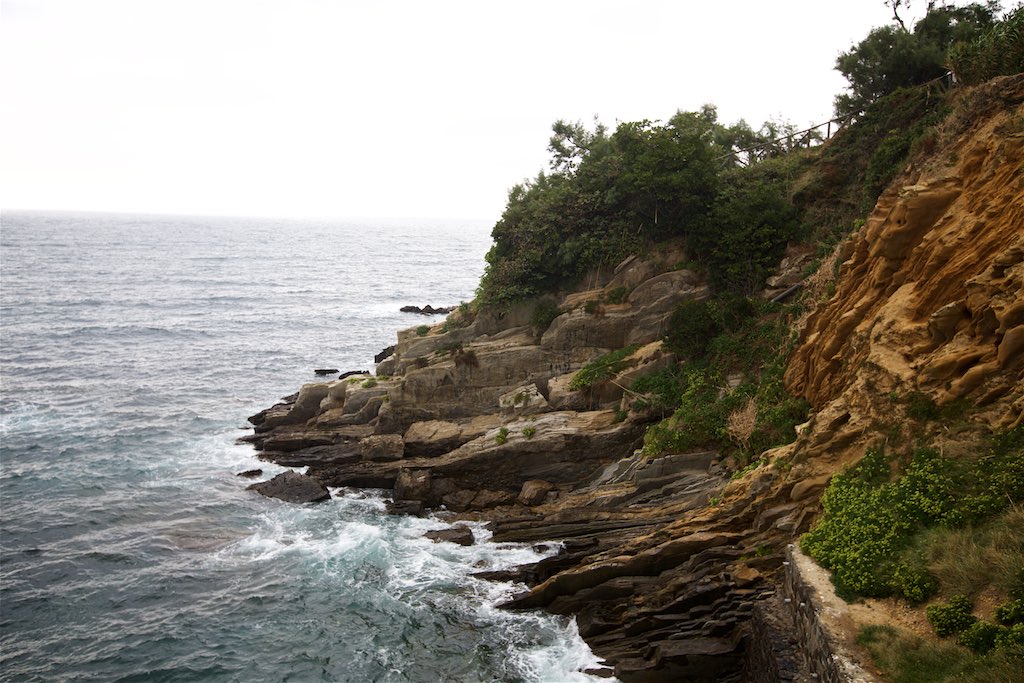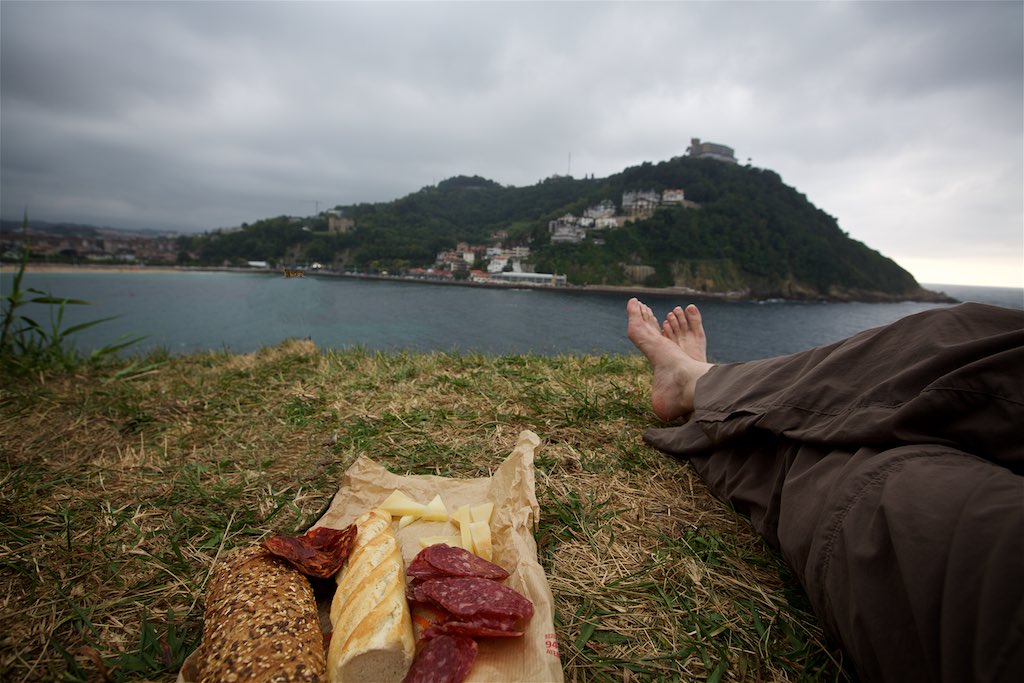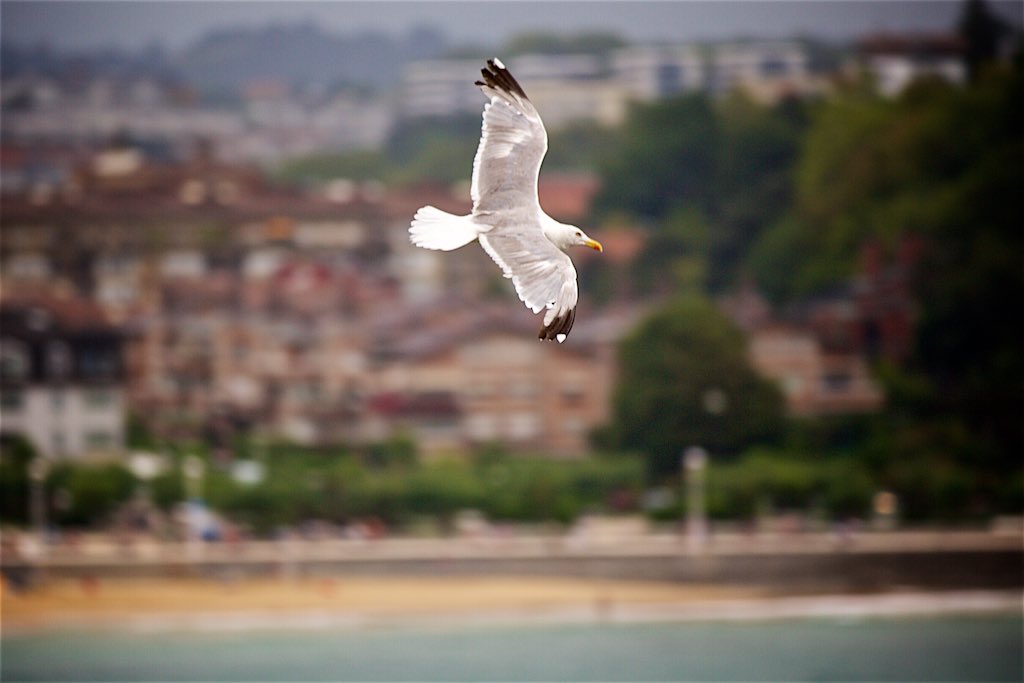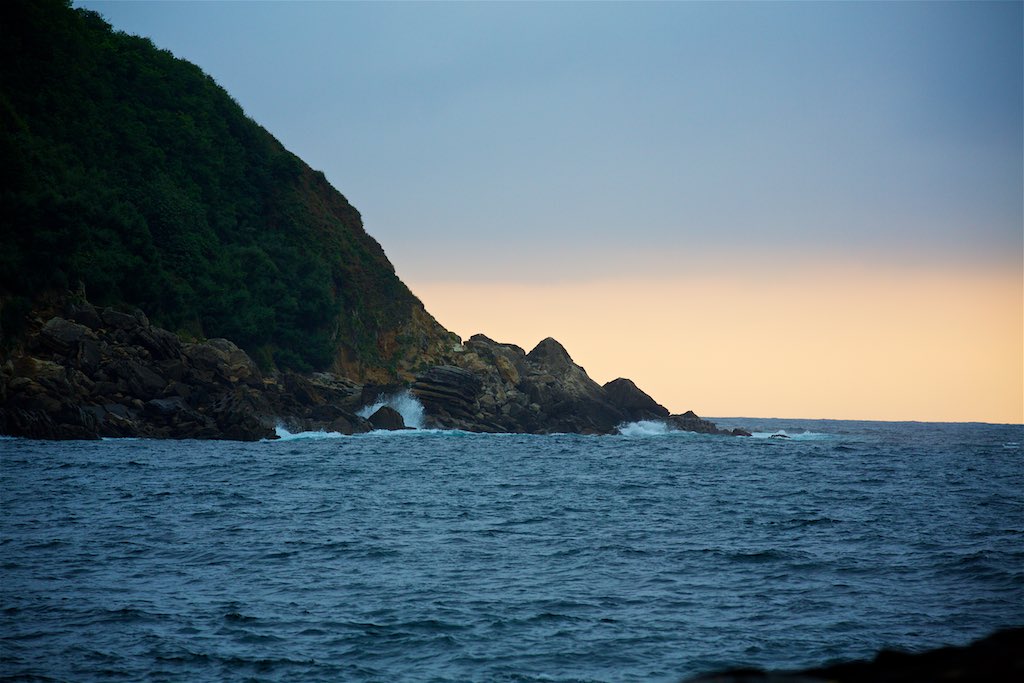 Somehow, we missed the last boat departure from the island, resulting in our meeting Aitor. Aitor was preparing to close down the only business on the island, a small cafe that serves hot coffee and cold beverages. Aitor noticed our bewildered looks and surmised that we missed the last boat to the mainland. A warm smile crossed his face along with an ever so quick double wink of his left eye, a display of friendliness that we came to appreciate in this warm and gracious little corner of the world.
Through Aitor's broken English and Carissa's knowledge of french (the basque speak spanish and French), our return to the mainland was secured by Aitors offer to return us to the mainland in his friend's boat. While Aitor shut down the small cafe I expressed how much Carissa and I enjoyed the ocean here and our swim earlier that day. As Aitor ducked around the corner of his little cafe, this free spirited Spaniard deftly swished off his pants and donned his swim trunks, stating with a ear to ear smile, "now it is my turn to swim" as he dove off the dock and into the chilly, emerald green water. Carissa and I waited patiently as Aitor finished his swim and changed back into his cloths, briefly, Aitor wore nothing but a smile as I kept Carissa distracted by calling her attention to the sights surrounding this lovely and uninhibited island.
Our boat ride back to San Sebastian was a dream as the evening sun created what photographers call "the golden hour", that first hour of light in the morning and the last hour of light in the evening, when everything appears just a little more magical under the softer indirect rays of the sun. As Aitor removed a little pouch from his pants pocket and methodically rolled a cigarette, he told us stories of growing up here in Donostia. The pace of life moves slower here and one cannot help but be a little envious of the lifestyle. This is a place I could easily live out my days, sampling from the abundant goodness that exists here. Upon reaching the shore we bid Aitor and his friend goodbye, making our way to a late night dinner of local delicacies.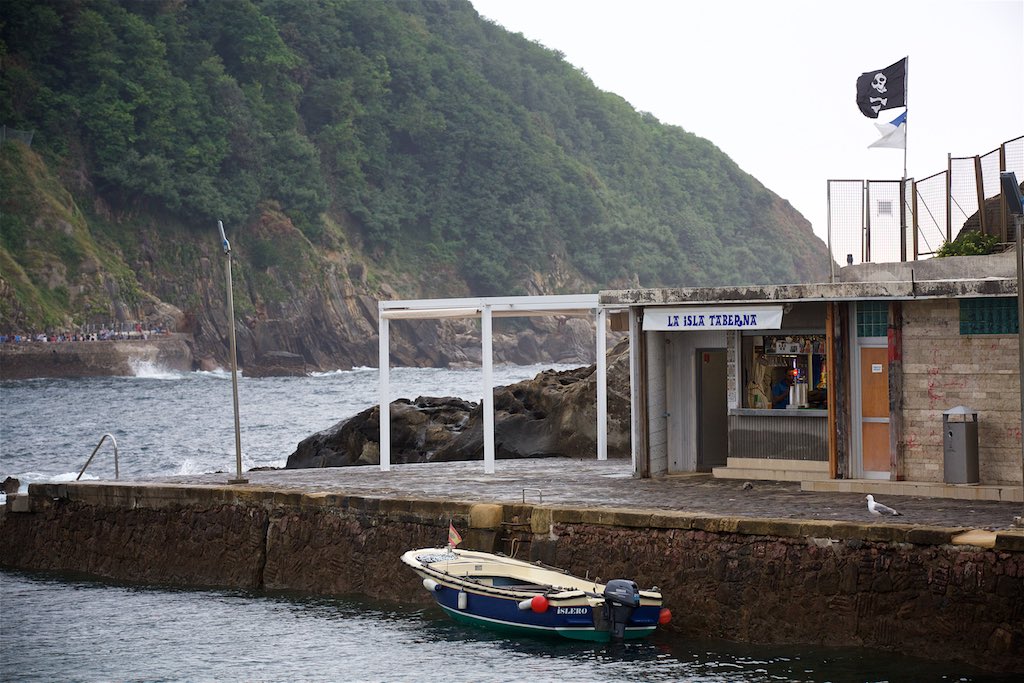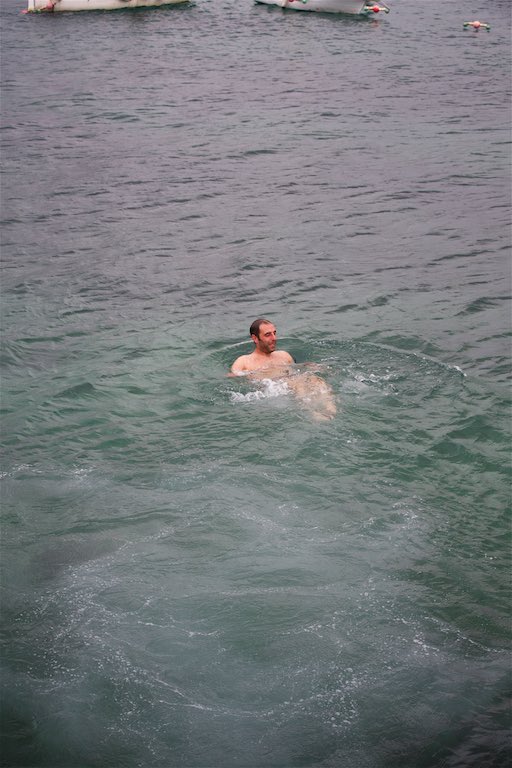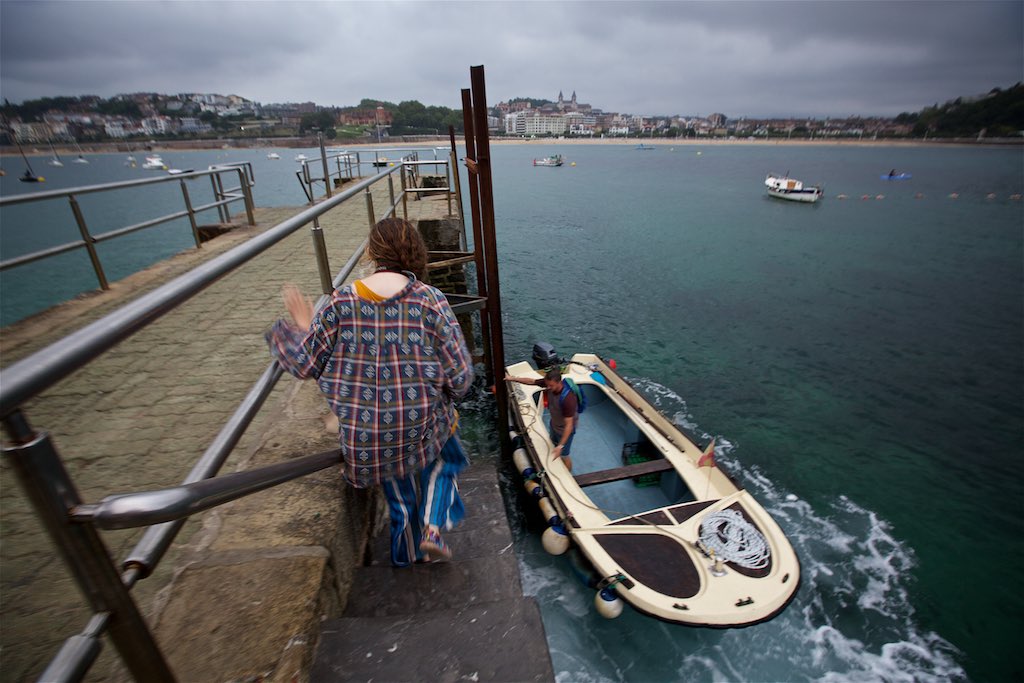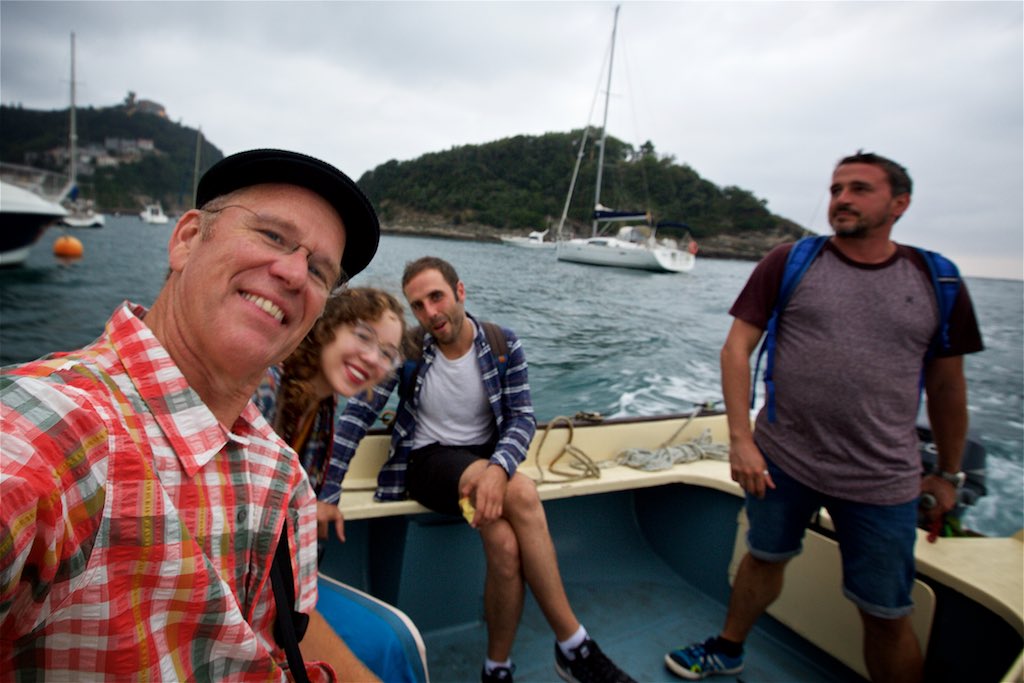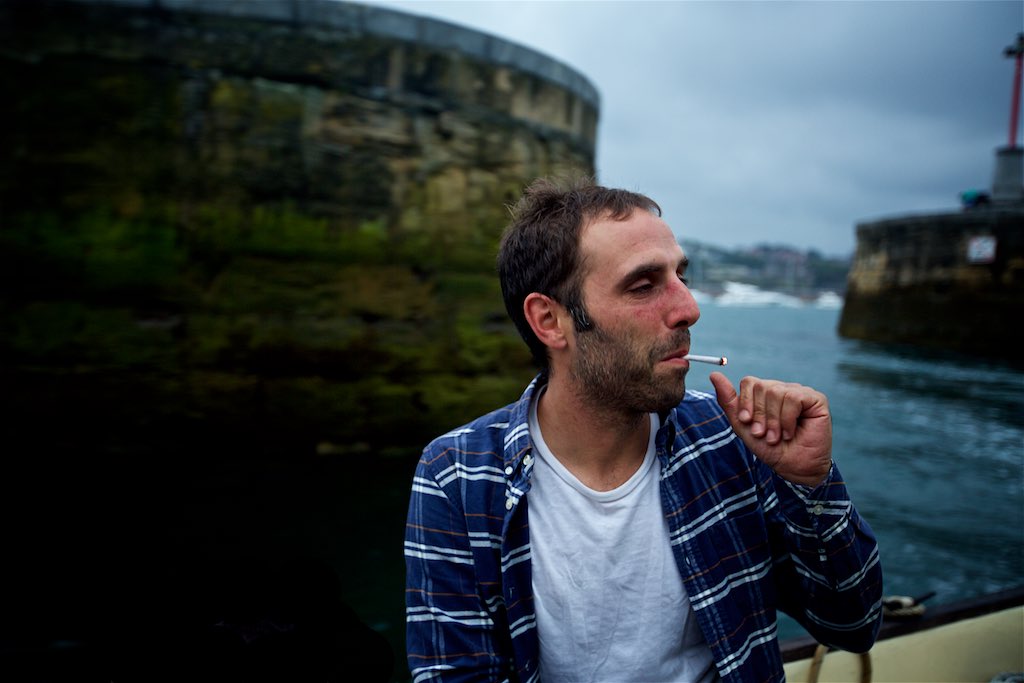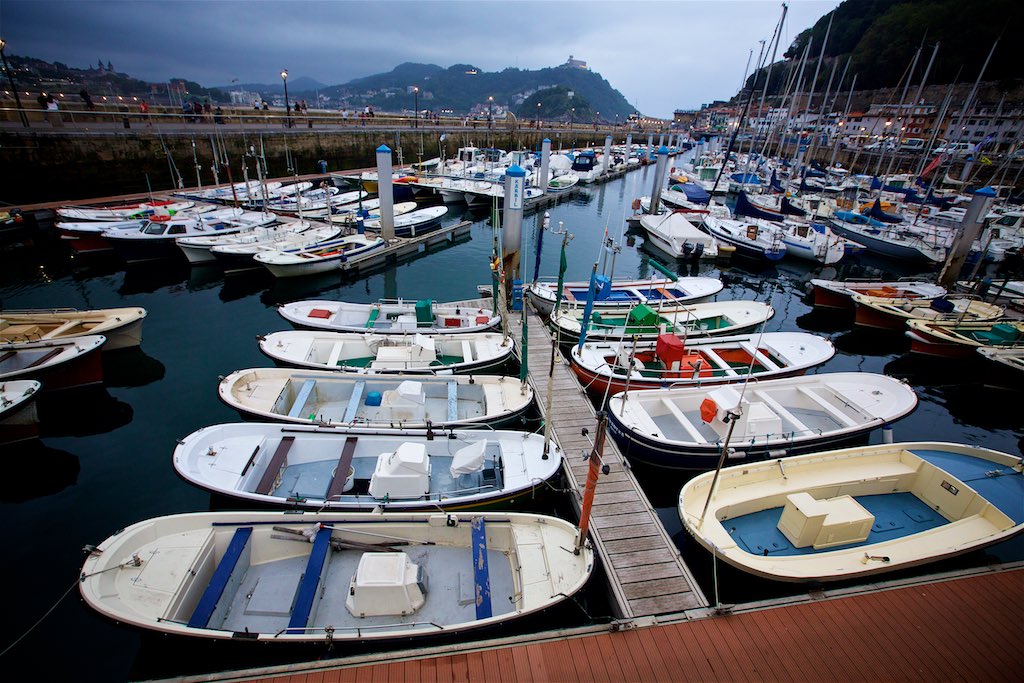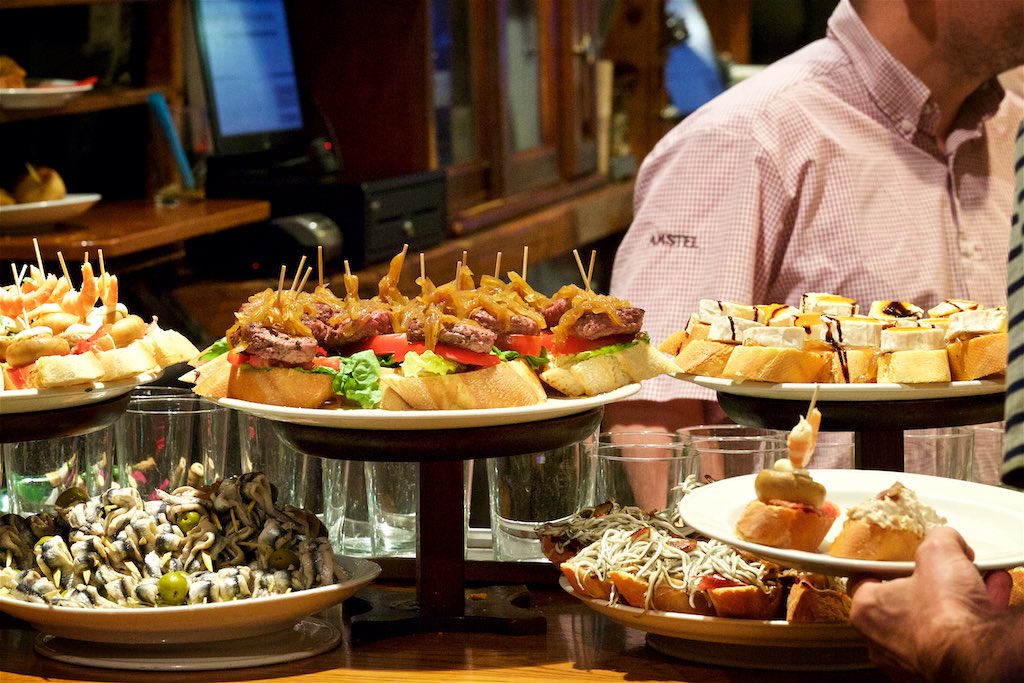 With our departure to Paris now only a day away, Carissa and I made the most of our time, venturing into the harbor village of Pasajes de San Pedro. There, we boarded a water taxi that resembled a boat from a children's storybook. The five minute ride across the harbor transported us to the beautiful Pasajes de San Juan. The water between the two fishing villages flows into an inlet through which large boats arrive from sea at Puerto Pasajes, the harbor entry. An impressive sight!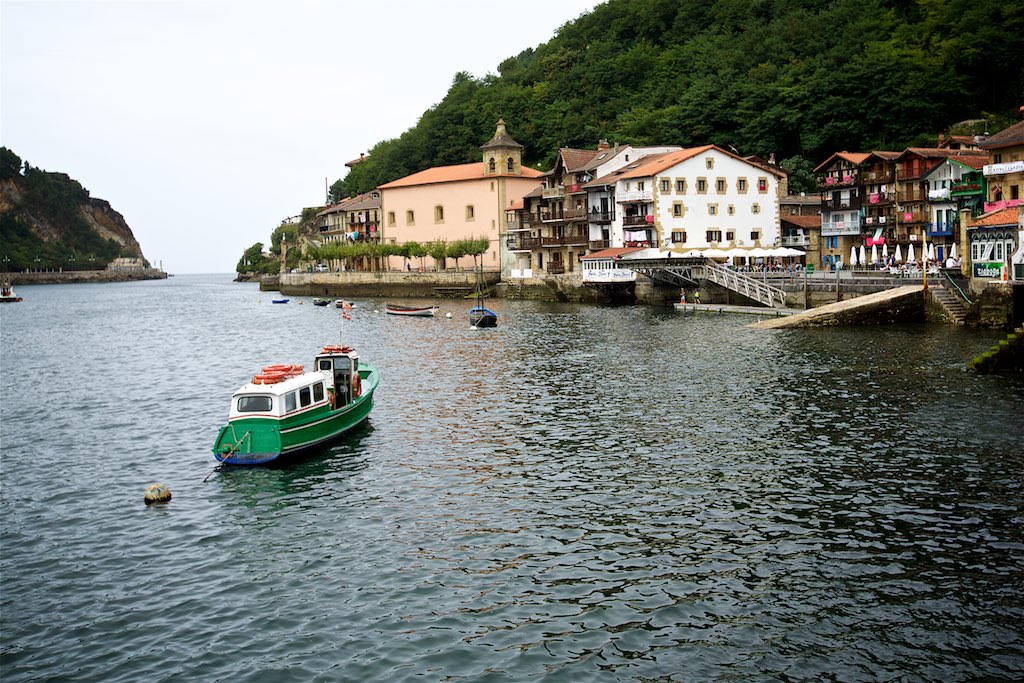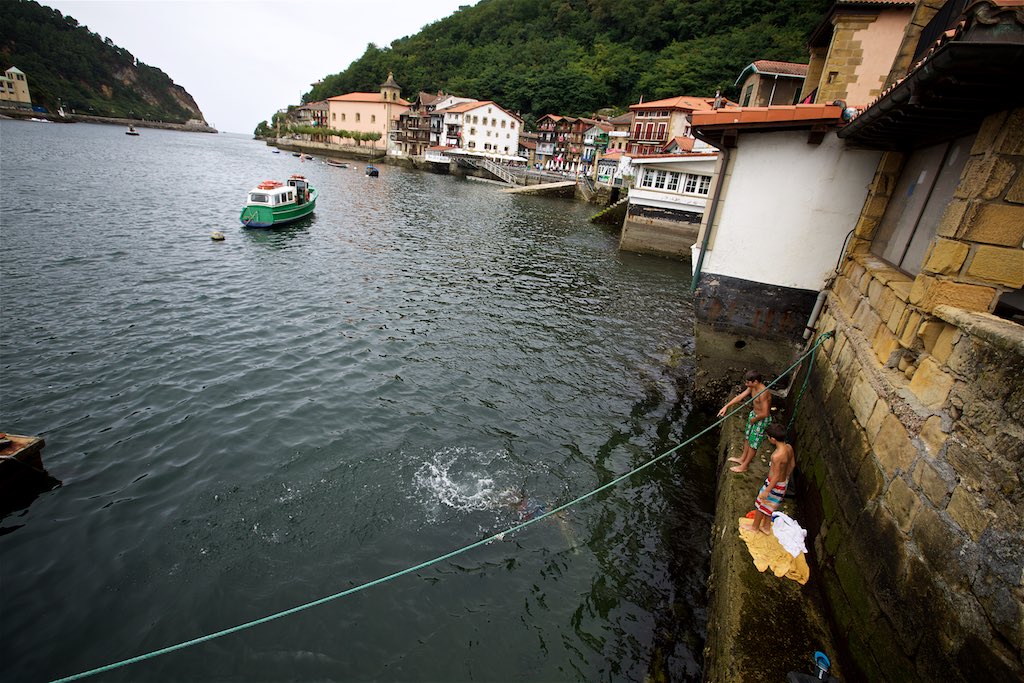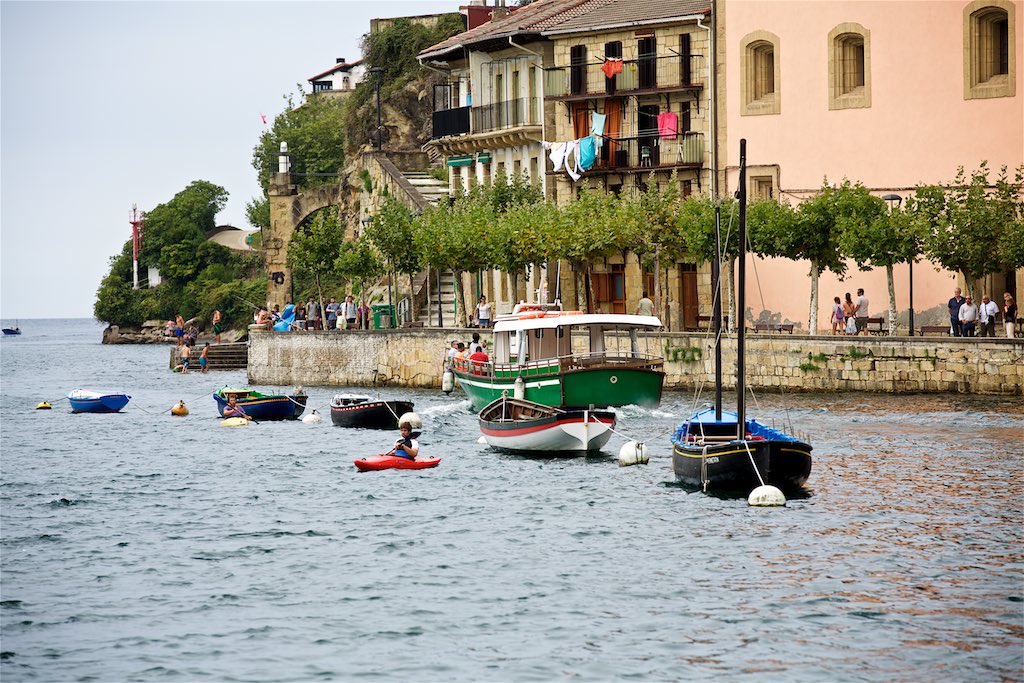 Exiting our little water taxi, we felt like we had been transported back in time. We made our way up the ancient cobblestone streets and past the home where Victor Hugo lodged during his stay in the village of Pasaia in 1843.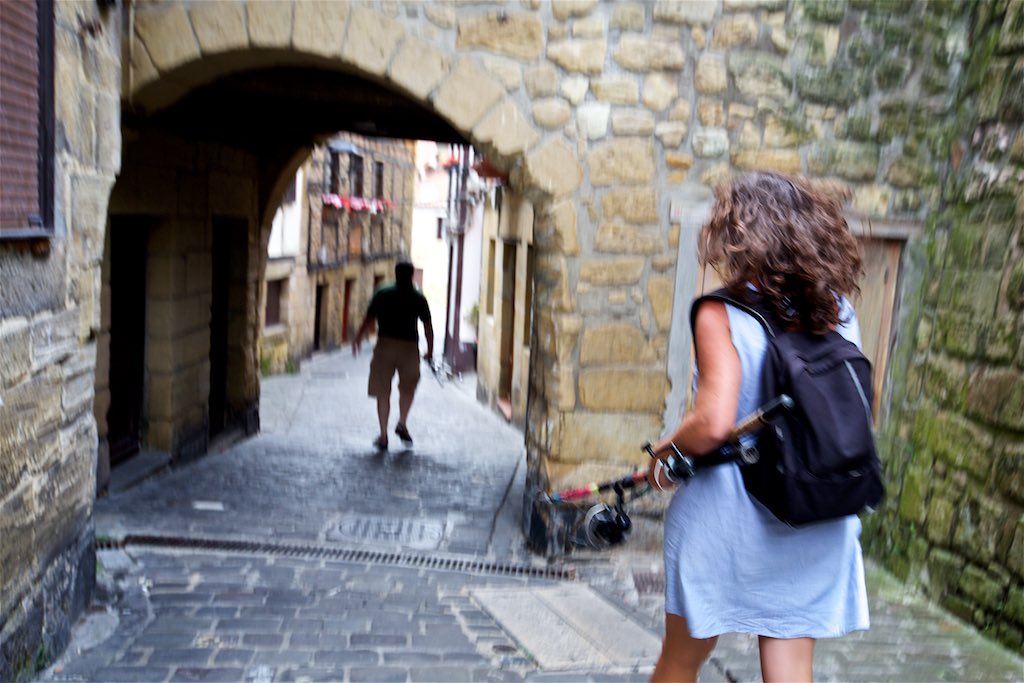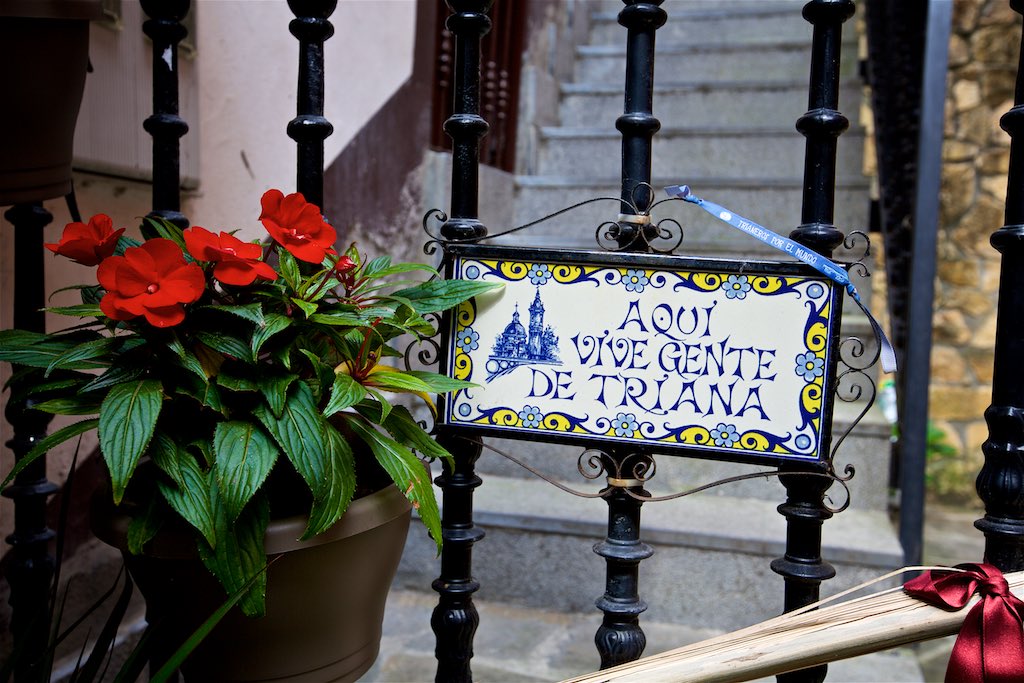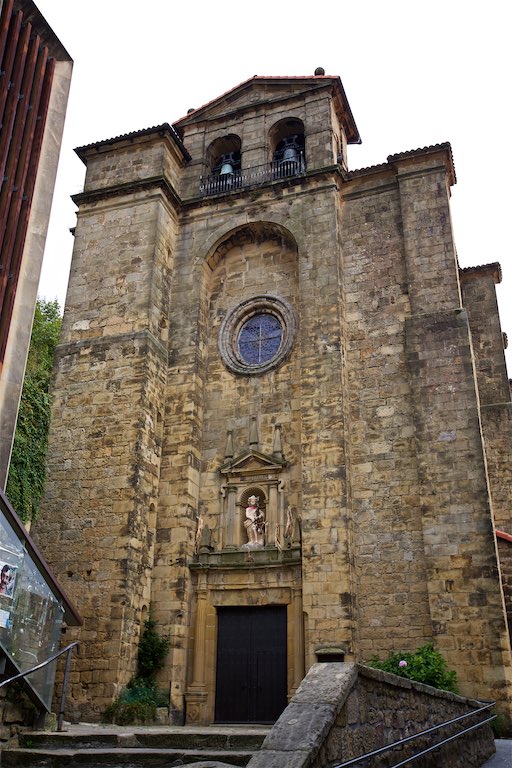 Feeling a bit hungry, Carissa and I stopped into Pari-Berri where we enjoyed what may have been the best meal of our lives.
Upon first entering this bustling, family run restaurant, the interestingly attired waitress informed us that her mother had stopped cooking and it was too late for lunch. After seeing our deeply disappointed faces, the fiery and vivacious Spanish waitress rapidly grabbed menus and with a swirl of her sun bleached hair guided us to a waiting table. In rapidly flowing Spanish she attempted to explain the menu. Upon seeing our puzzled expressions she resorted to pointing to areas of her body to explain the food they had left to offer, shoulder of pork, rib of beef etc. For obvious reasons I felt more distracted than informed with her very visual descriptions, relying on my characteristically huge smile to assure her that whatever she brought out would be very much enjoyed and appreciated.
Moving at a pace that made us exhausted to watch, our new friend returned with multiple beverages and what would turn out to be a five course feast. Stuffed peppers, fresh caught tuna steak and so much more. Much to mine and Carissa's surprise we were offered delicious desserts and after dinner coffee's as well. Somewhere along the way we began to figure out that this was a price fixed menu and that a meal of this caliber (if it were even available back home) would easily exceed $100. Tears of happiness came to my eyes as I mentally digested the tab that was presented at the end of our amazing meal, less than 25 euros (under $30). We enjoyed taking departing photo's and could not resist leaving with the mental image of our new friend and waitress exiting out the back door of Pari-Berri and taking a much delayed swan dive off the cliff and into the ocean below, much like yesterdays new friend Aitor had done. Ahhh…. life in Spain.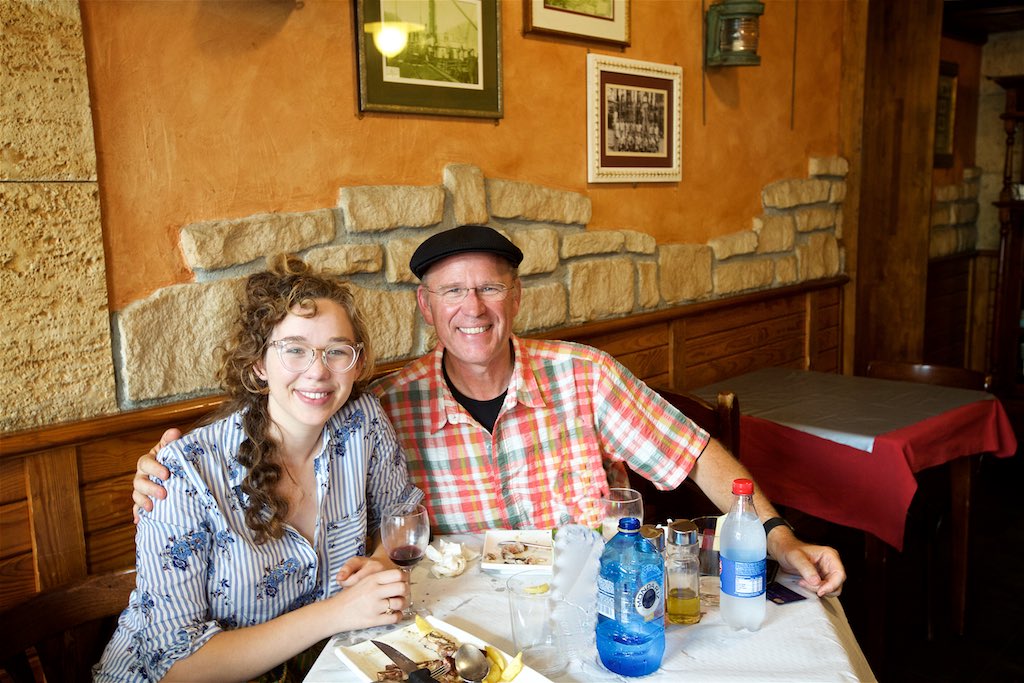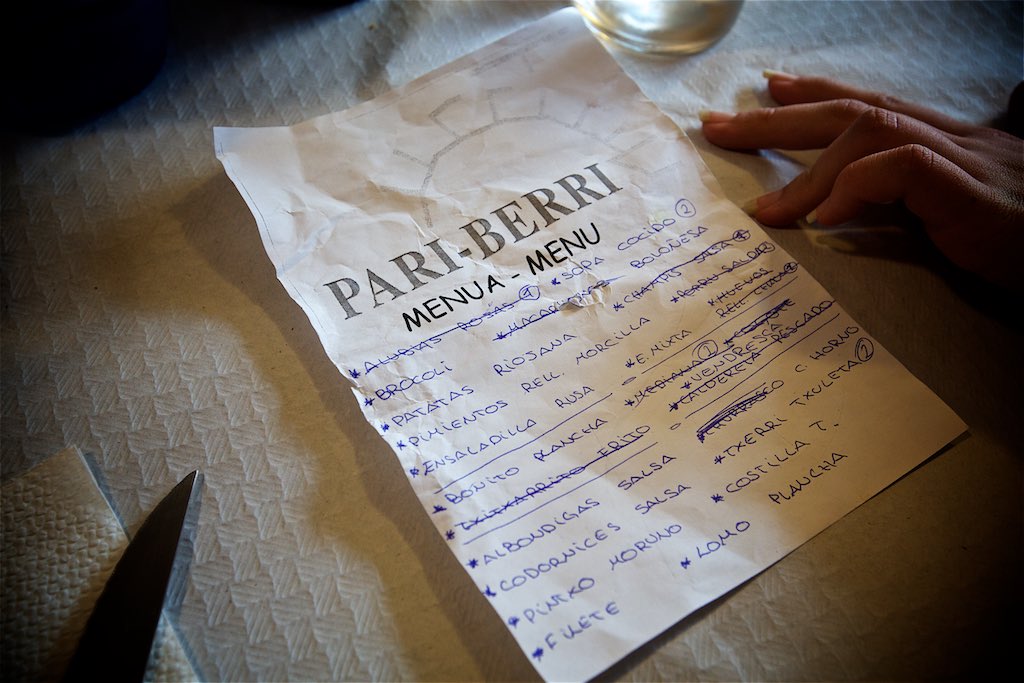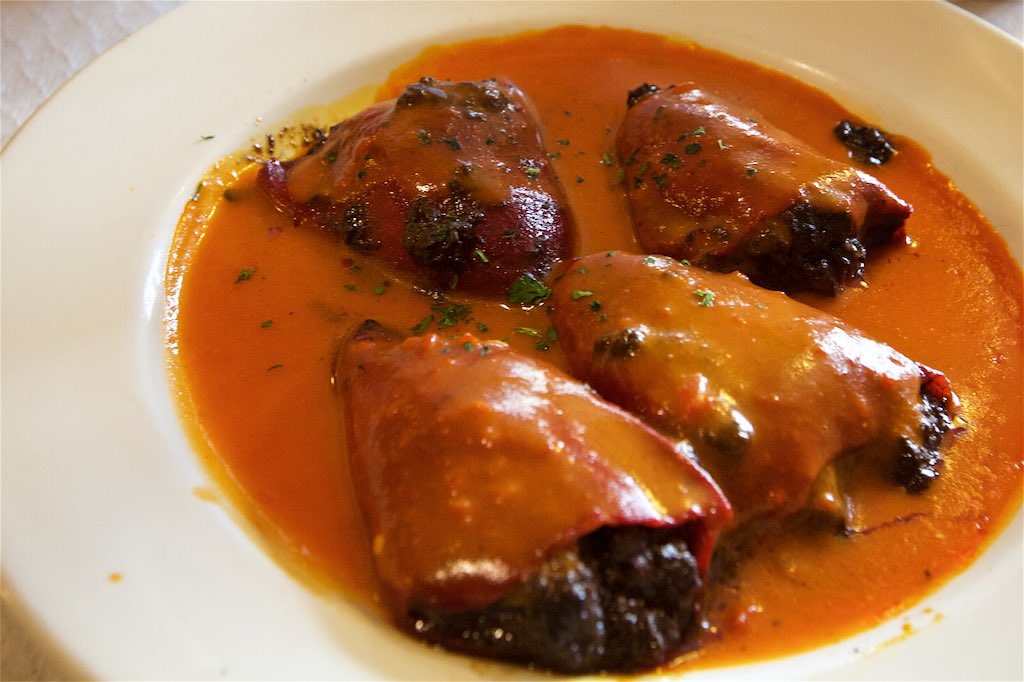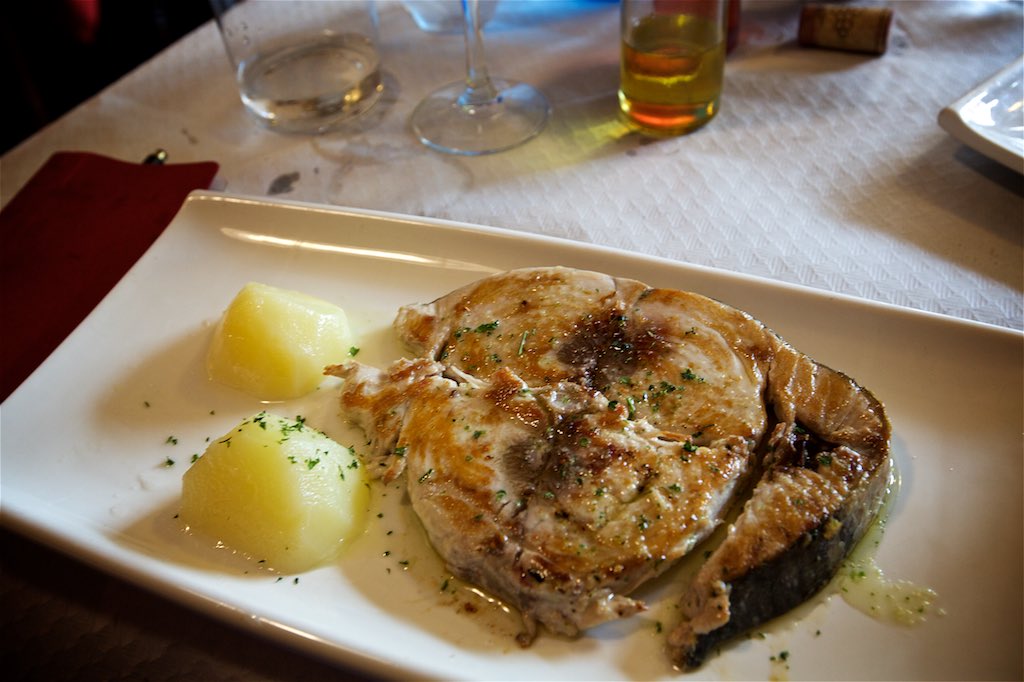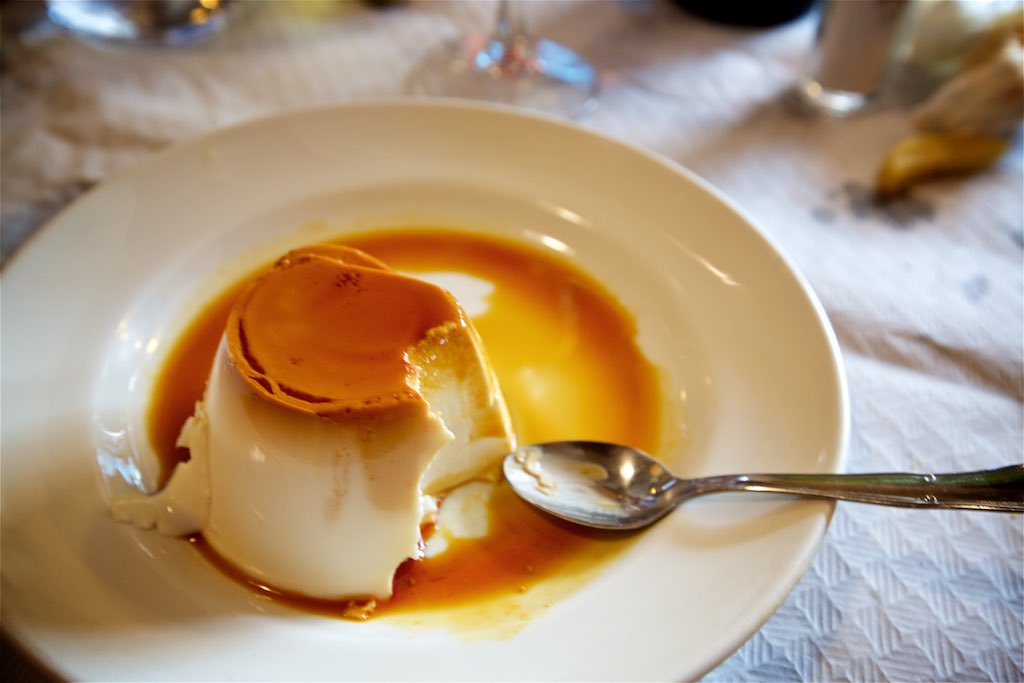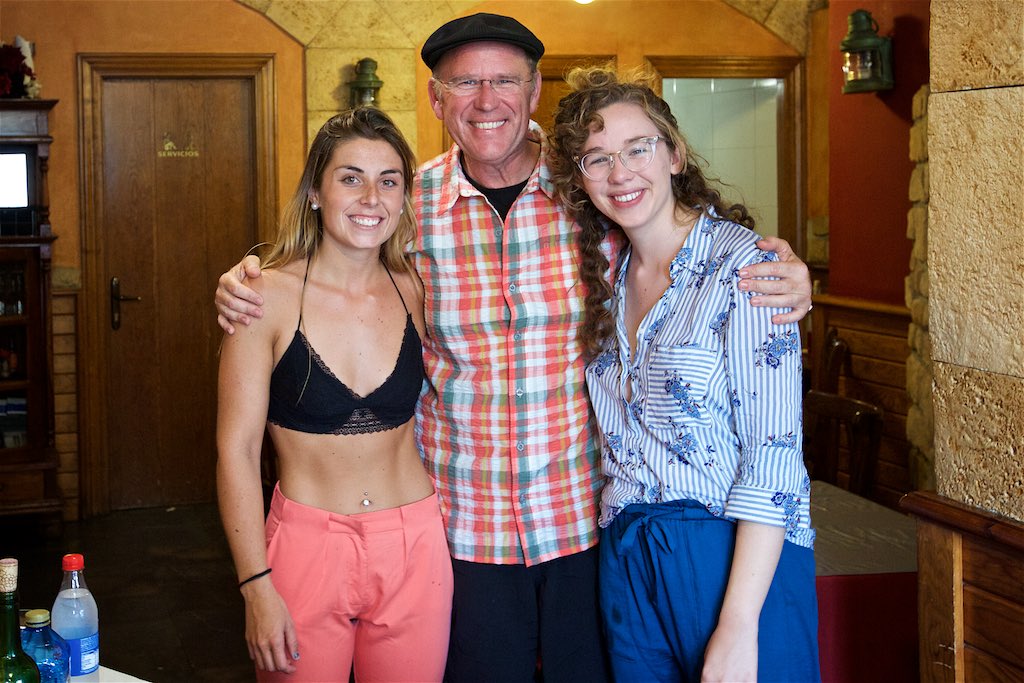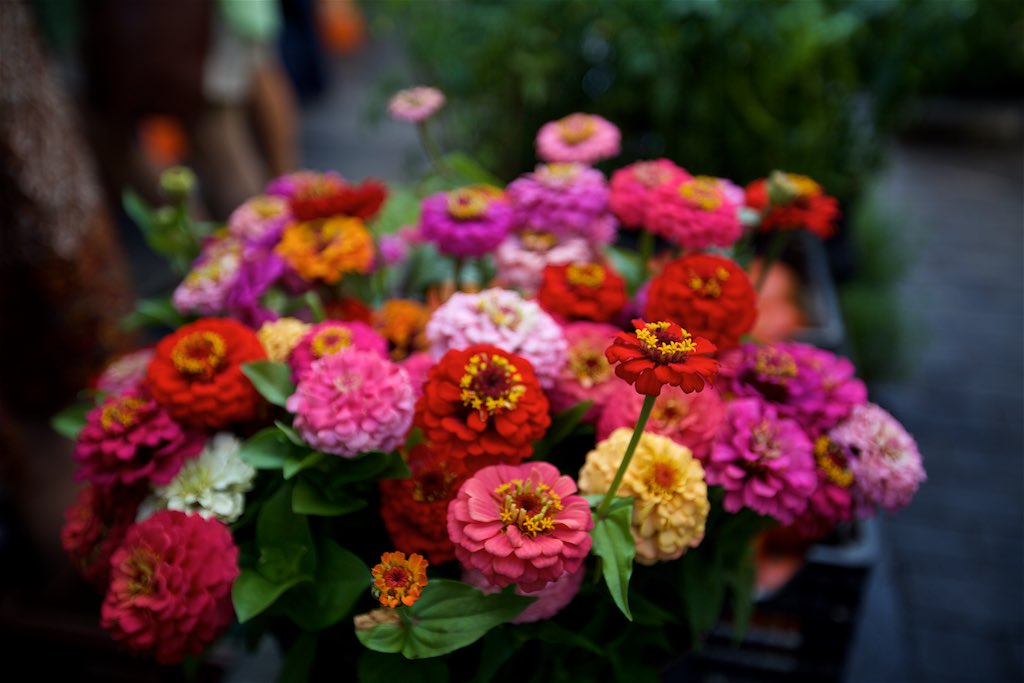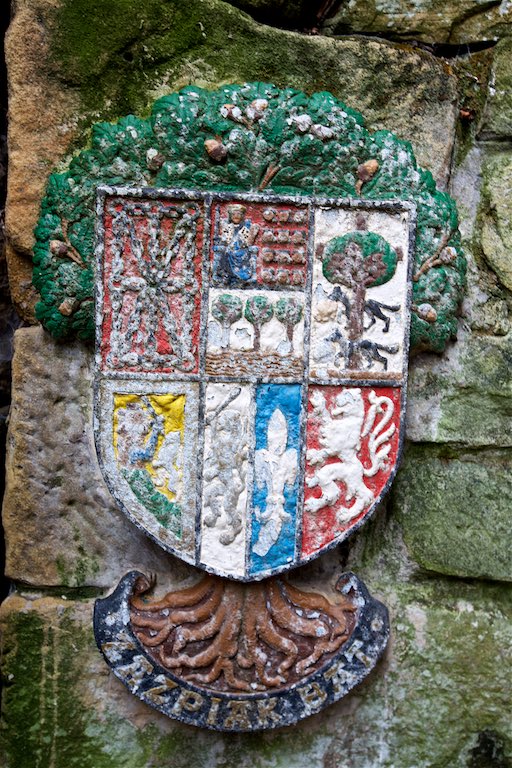 As our plane lifted off the ground at Bilbao airport, the words of Hans Christian Anderson came to mind….
"To move, to breathe, to fly, to float,
To gain all while you give,
To roam the roads of lands remote,
To travel is to live."
― Hans Christian Andersen, The Fairy Tale of My Life: An Autobiography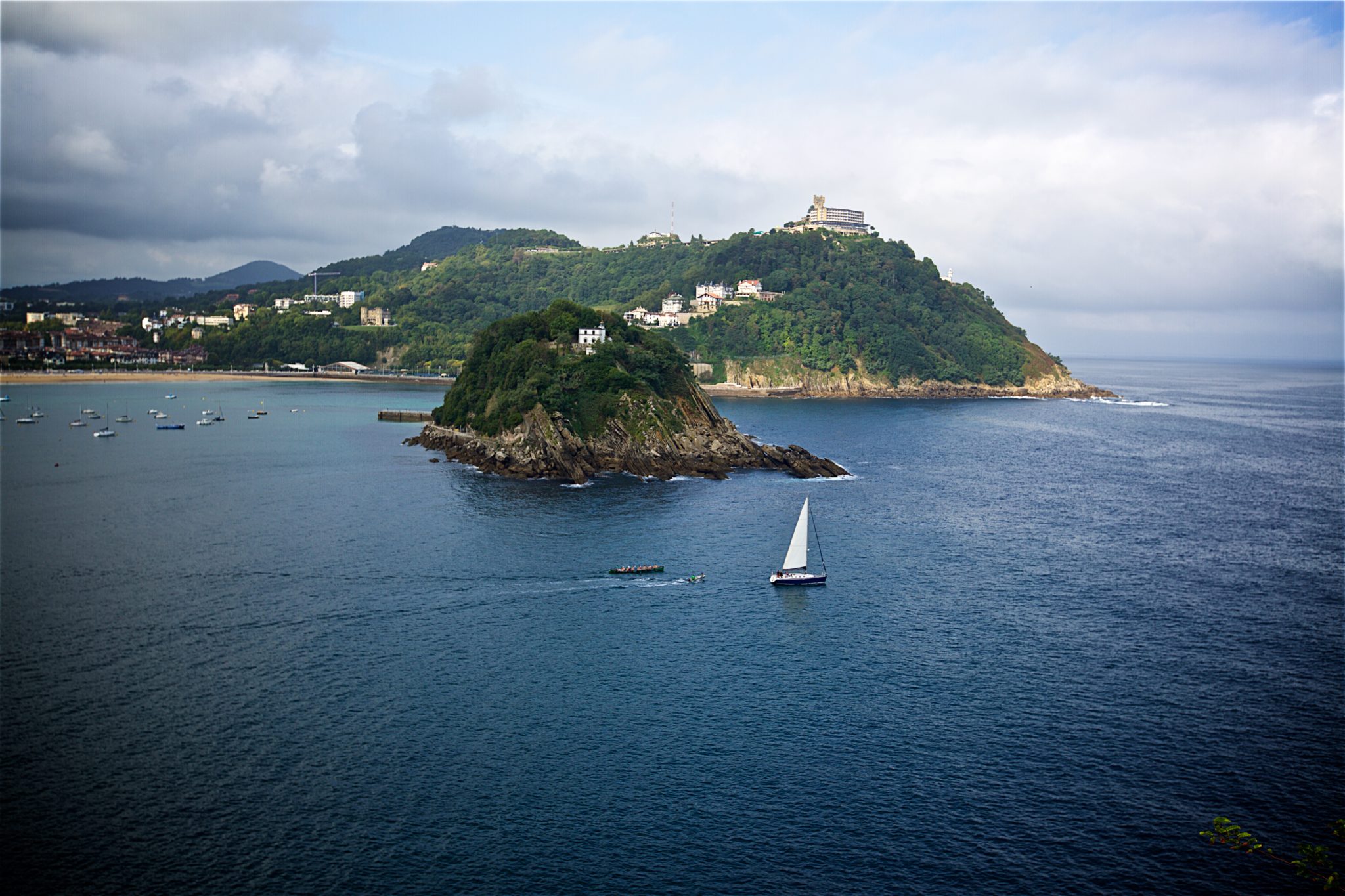 What we loved –
Pari-Berri – Lezo Bidea, 15, 20110 Pasai Donibane, Gipuzkoa, Spain
Koa Tao coffee – Bengoetxea Kalea, 2, 20004 Donostia, Gipuzkoa, Spain