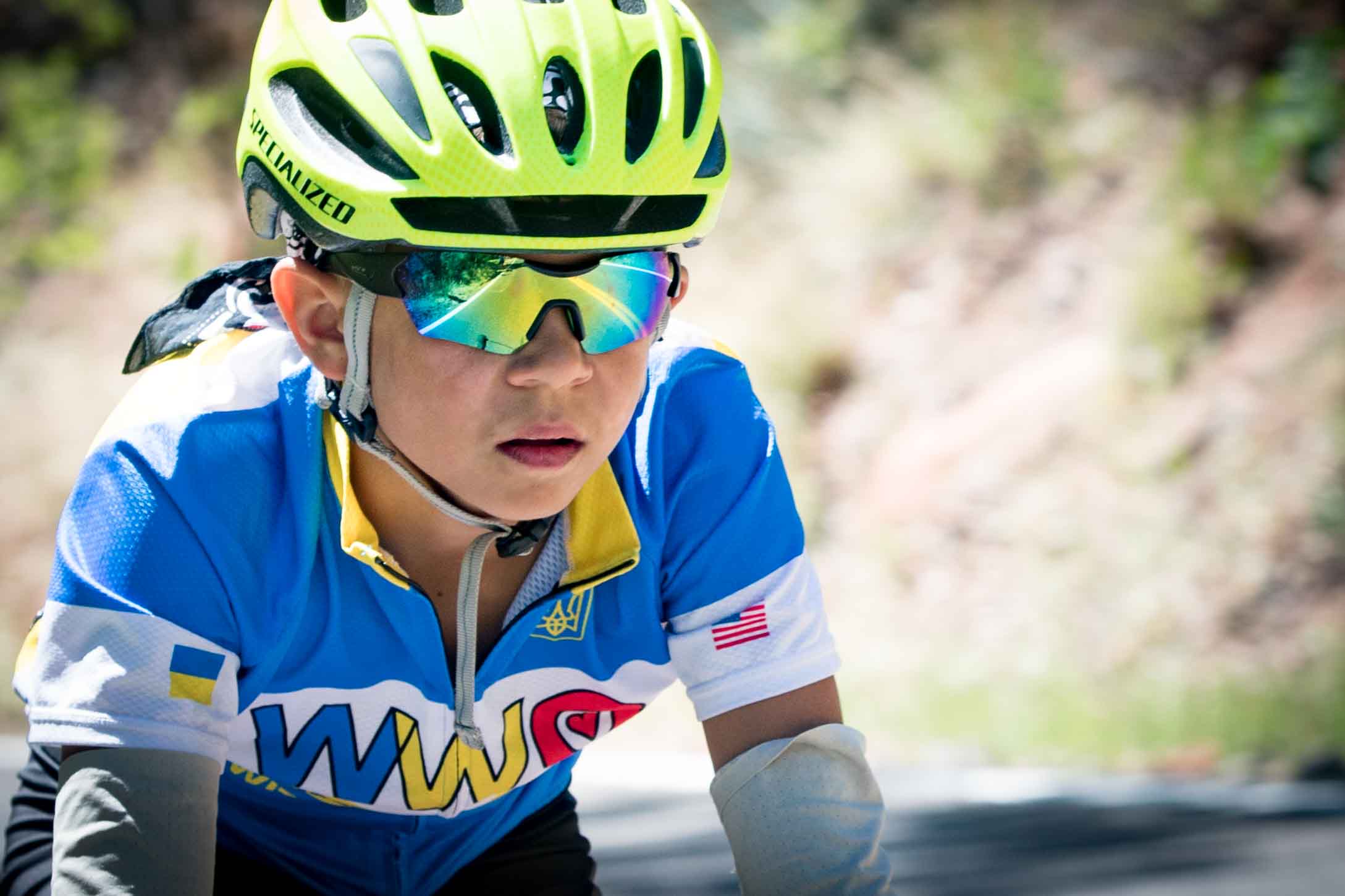 17 May

Sedona, Arizona to Flagstaff – Photographing for World Without Orphans Cycling team as they cross the U.S.

Today our World Without Orphans cycling team biked through the San Francisco mountain range of Arizona, experiencing the beauty of the Coconino National Forest. The roads were steep and winding as our team cycled over the 7000' peaks. Our efforts were rewarded with breathtaking views.

Interesting moment while climbing this spectacular mountain range, a well meaning passerby stopped by at one of our rest stops and said that this mountain pass was unsuitable for cycling and that we should not attempt this. With an expressive wave of his hand and a voice that boomed through the forest, Gennadiy said with a smile, "crossing Russia…. now that was something, this? this is nothing…"

Riding with this team of boys that have known such heartbreak and pain growing up, experiencing the love of a forever family and now biking around the world is an unforgettable experience.

These photos and video tell the story of our day, Wednesday May 16th.

Last year I rode with Gennadiy and his cycling team as they made their way from Paris, France to the Atlantic Ocean, proclaiming their message of a World Without Orphans everywhere they went.

See the stories on my blog at https://capturinggrace.org and select France.

About the World Without Orphans Cycling team –

Pastor Gennadiy Mokhnenko and his team of former street children from Mariupol Ukraine have a big vision. A world without orphans. In 2011, they began a ride across the former Soviet Union to dispel myths preventing families from adopting children who needed families. This started a movement to go global, and since that first ride, they have crossed Europe and Asia and have seen over 200 children be placed into forever families! They only lack North America to complete this journey around the world.

Learn how you can be part of this historic event as they ride from Los Angeles to Miami in the Summer of 2018 to raise support and awareness for the global orphan crisis and promote adoption
.— From https://soworldwide.org/2018-bike-ride/)

For daily updates on this coast to coast ride text the word orphan to 797979.

Serving Orphans WorldwideWorld Without OrphansWorld Without Orphans USA Bike Tour Kickoff!