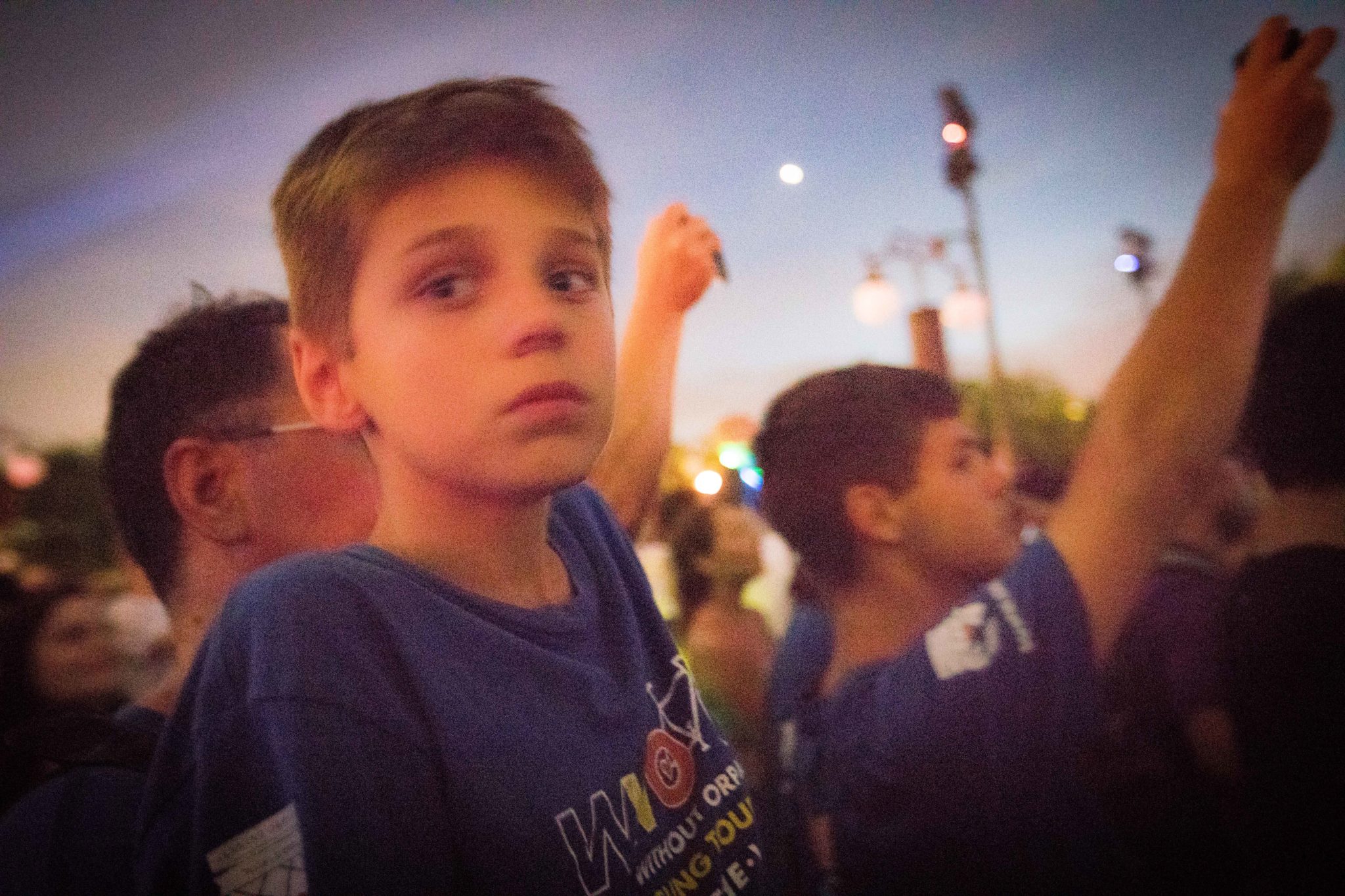 24 Jul

Orlando, Florida – Photographing for the World Without Orphans Cycling team as they cross the US.

Watching Gennadiy and his adopted children from Ukraine experience Disneyworld yesterday was a story that Walt himself would have enjoyed telling. Seeing this place of magic and wonder through the eyes of those who barely survived the war torn streets of Ukraine was an experience I will always remember.

Many of Gennadiy's thirty two adopted children grew up on the streets of Ukraine, abandoned and homeless, the contrast here is hard to fathom. God has used pastor Gennadiy in a powerful way to change lives, encouraging all those he encounters to consider adoption and embrace his passion for a world without orphans.

In a place of fairytales and happy endings, my friends from Ukraine were right at home in the Magic Kingdom yesterday.

"There's no greater joy than that seen through the eyes of a child, and there's a little bit of a child in all of us." – Walt Disney:

Courtesy of a generous friend of the WWO cycling team these guys (and girls) from Ukraine enjoyed Disney World yesterday! The work begins again in a couple of days, cycling from Orlando to Miami for the big finish of their 7 year ride around the world. ??‍♂️

Last year I rode with Gennadiy and his cycling team as they made their way from Paris, France to the Atlantic Ocean, proclaiming their message of a World Without Orphans everywhere they went.
See the stories on my blog at https://capturinggrace.org and select France.

About the World Without Orphans Cycling team –

Pastor Gennadiy Mokhnenko and his team of former street children from Mariupol Ukraine have a big vision. A world without orphans. In 2011, they began a ride across the former Soviet Union to dispel myths preventing families from adopting children who needed families. This started a movement to go global, and since that first ride, they have crossed Europe and Asia and have seen over 200 children be placed into forever families! They only lack North America to complete this journey around the world.

Learn how you can be part of this historic event as they ride from Los Angeles to Miami in the Summer of 2018 to raise support and awareness for the global orphan crisis and promote adoption
.— From https://soworldwide.org/2018-bike-ride/) .