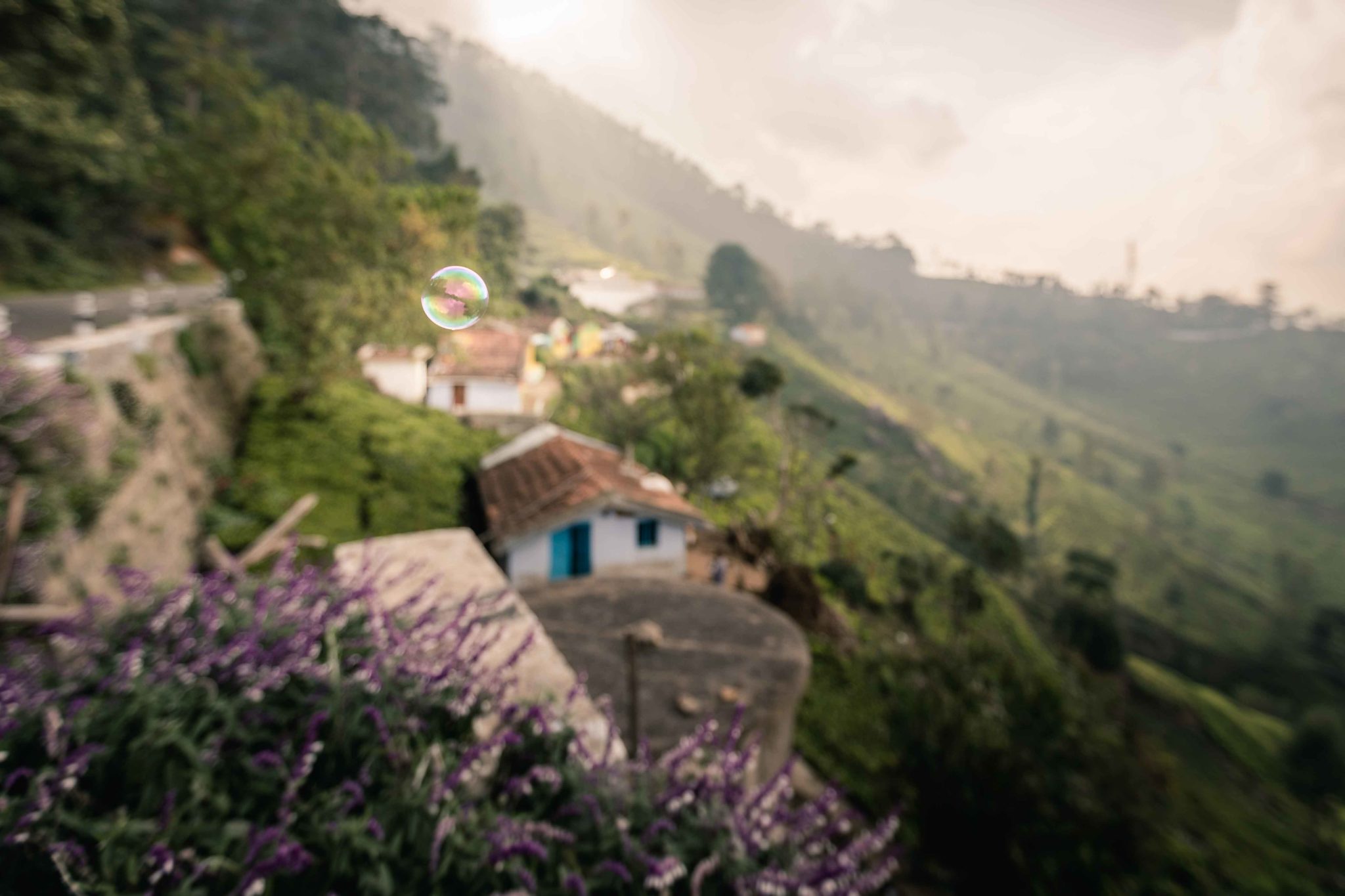 24 Sep

In The Mountains of Nilgiri India, Surrounded by indescribable beauty.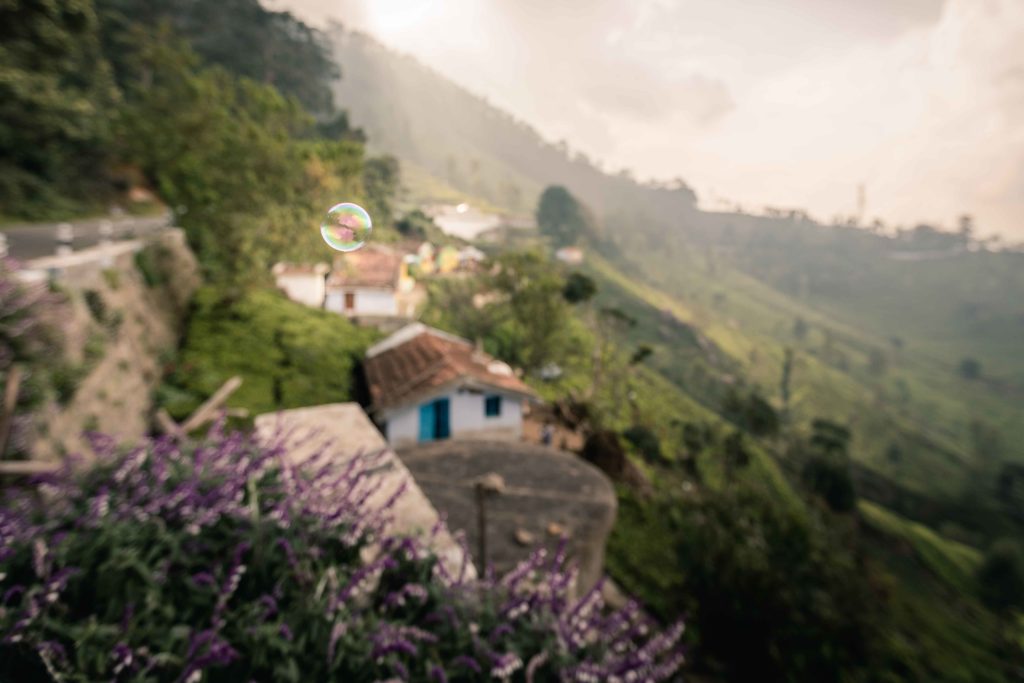 With the thumping beat of our Royal Enfield single Cylinder engine for a soundtract, I held on tight to the strong shoulders of Sam Godwin Manoharan.
Back home in Texas, between sips of Indian coffee, my dear friend Princy shared stories of this magical place of beauty where she grew up. However, no words can adequately describe the experience of seeing and feeling the Mountains of Nilgiri with all of ones senses.
Warmed by my Patagonia down jacket and Masala Tea with its ginger and spices, I held on tight to the shoulders of Princy's brother who bears more than a slight resemblance to his beautiful older sister Princy.
With the  fragrances of eucalyptus trees, lemon grass, geranium, clove and camphor elevating the senses, my thoughts took me back to how I came here, this five year journey of indescrible pain mixed with moments of indescribable beauty. Tears of sadness, mixed with tears of joy, coursed down my cheeks, the cold mountain air removing them as quickly as they appeared.
Even though we had only just met, I felt a deep spiritual connection to my new friend Sam Godwin, his sister already occupying a special place in my heart. Sam and I pierced the mountain fog with our cycle, stories unfolding in my mind.
Like the fragrances of Nilgiri, thoughts of my daughter in heaven kept drifting through. Christina picking a little boy named Sathish in Chennai India to sponsor, their nine year relationship through letters, Christina's tragic passing, my families broken hearts. The Paul family coming to America in order to help his country of India with an advanced doctorate  degree, meeting me and my broken heart,  preparing me for his homeland of India on a trip to meet Sathish.
The occasional trumpet like horns blaring  from oncoming auto rickshaws brought me back to the present and I held on tight…. but my thoughts, they persisted. Each bend of this marvelous 8000' high mountain road brought new layers to my mind. I will always remember the moment that Binu and Princy invited my precious Carol and I into their kitchen, asking us a very important question. They sought permission to name their new baby girl after our Christina.
The tears, the pain and the joy all intermingled as I felt my own Christina's presence here in the mountains of Nilgiri, surrounded by indescribable beauty.