29 Sep

Road Trip To Pondicherry India with Sathish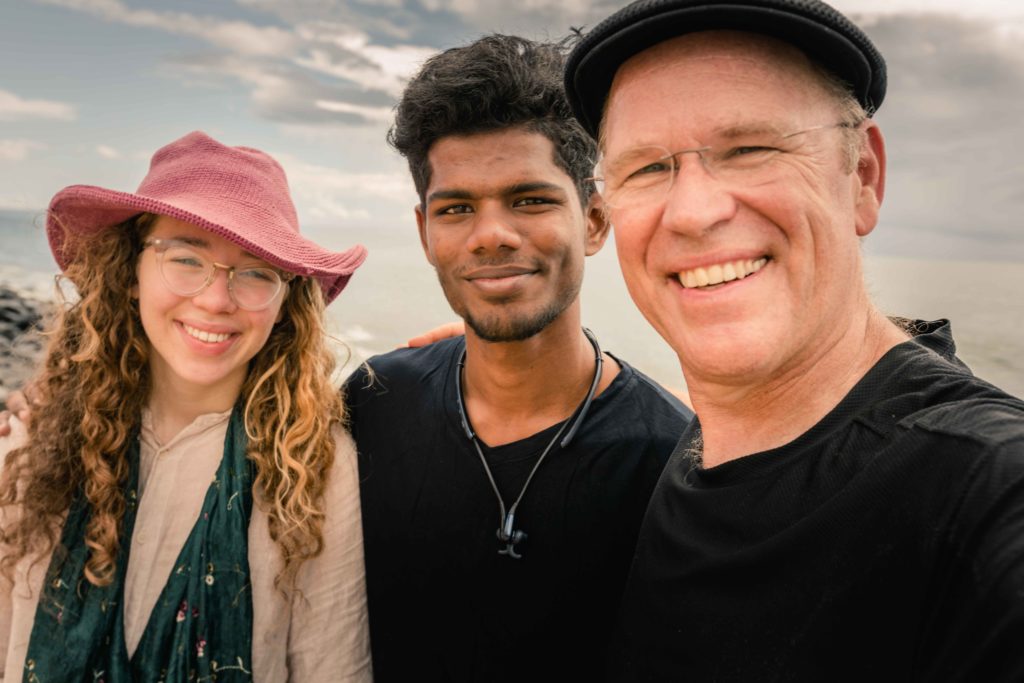 A few years ago I watched the movie Life of Pi and was captivated by a brief Scene filmed in Pondicherry India. I determined then that I would one day visit this French influenced town on the eastern coast of India.
After a wonderful evening with Sathish's mother and family and a good nights sleep, we road tripped along the Bay of Bengal to the beautiful beach town of Pondicherry. We loved walking it's streets and touring this jewel that the French and British fought over during their occupation from the 1600s to the early 1900s.
It was a pleasant surprise to learn that our driver, Mahesh, was the husband of Monica, the lady that worked at the Compassion project I visited three years ago. It was Monica who showed me Sathish's records while in the Compassion program and was so proud of his progres. Now Mr. Mahesh Madhusoodhanan is a close friend of Sathish's and my good friend as well.
After our 24 hour exploration of Pondicherry, enjoying a walking tour and partaking of it's amazing french influenced cousine, Sathish and Mahesh returned us to Chennai International airport. Carissa and I were surprised to be greeted at the airport by Sathish's family and friends. They had taken a commuter train (and who know what all other means of transportation) just to say goodbye to us on our way to Pune India. Sathish's mother was so kind to bring fresh Jasmine for Carissa's hair.
I hope these images convey in part my ever expanding heart for India and its people who are so kind.
There was an exchange of words I will always remember on this trip. It was between Sathish and the Airbnb host at the home he so generously provided for us. We were boarding the elevator, the mesh door closing, "take good care of your father", Sathish agreed warmly and flashed me his most handsome smile.
"In India you come as a guest but when you walk through the doorway, you are family"
— Quote from our Airbnb host in Chennai