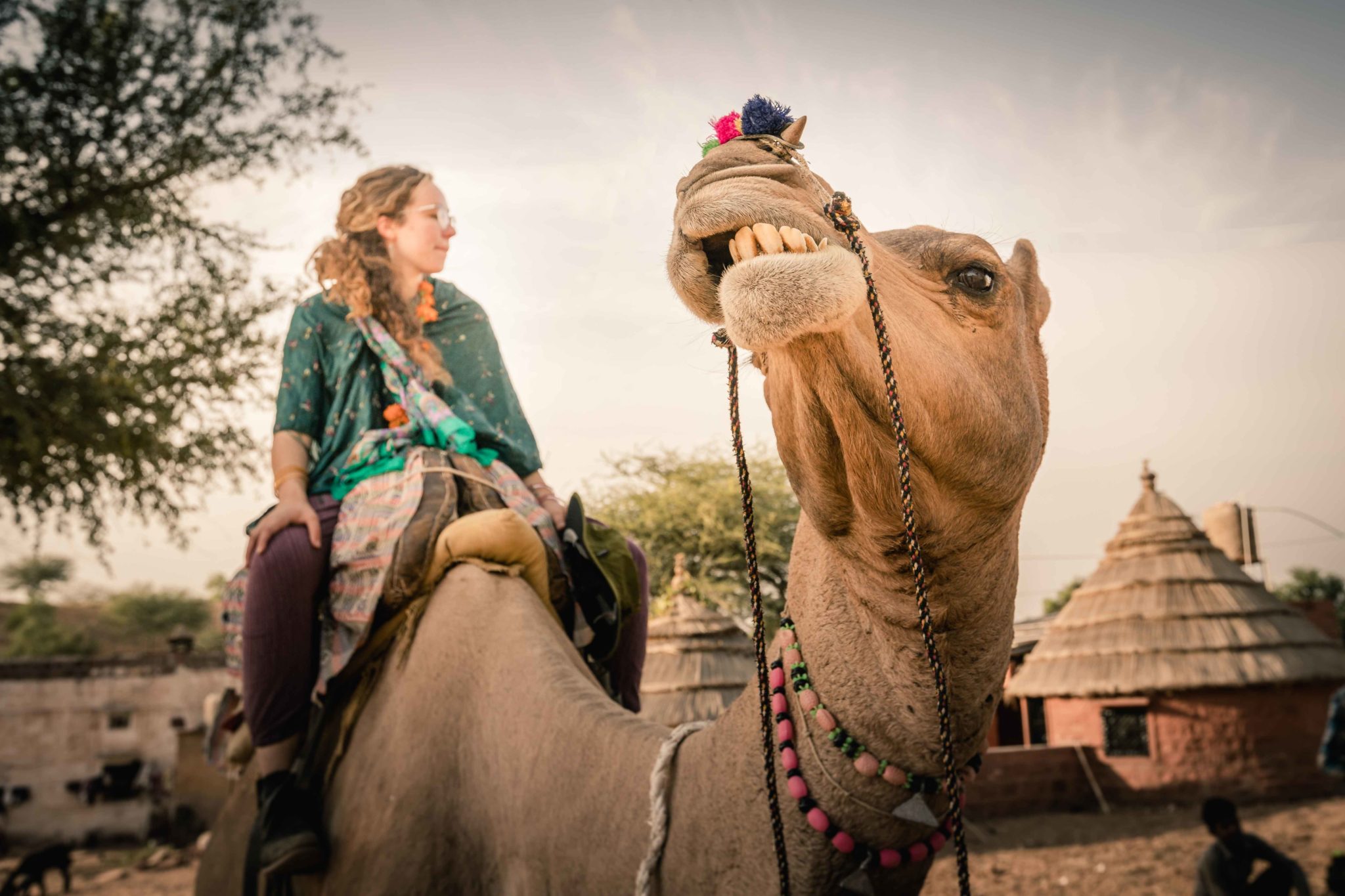 15 Oct

Camel ride to ancient Osian Village in India – From my travel journal during our our 16 flight, 5 week journey throughout Asia, Capturing Grace.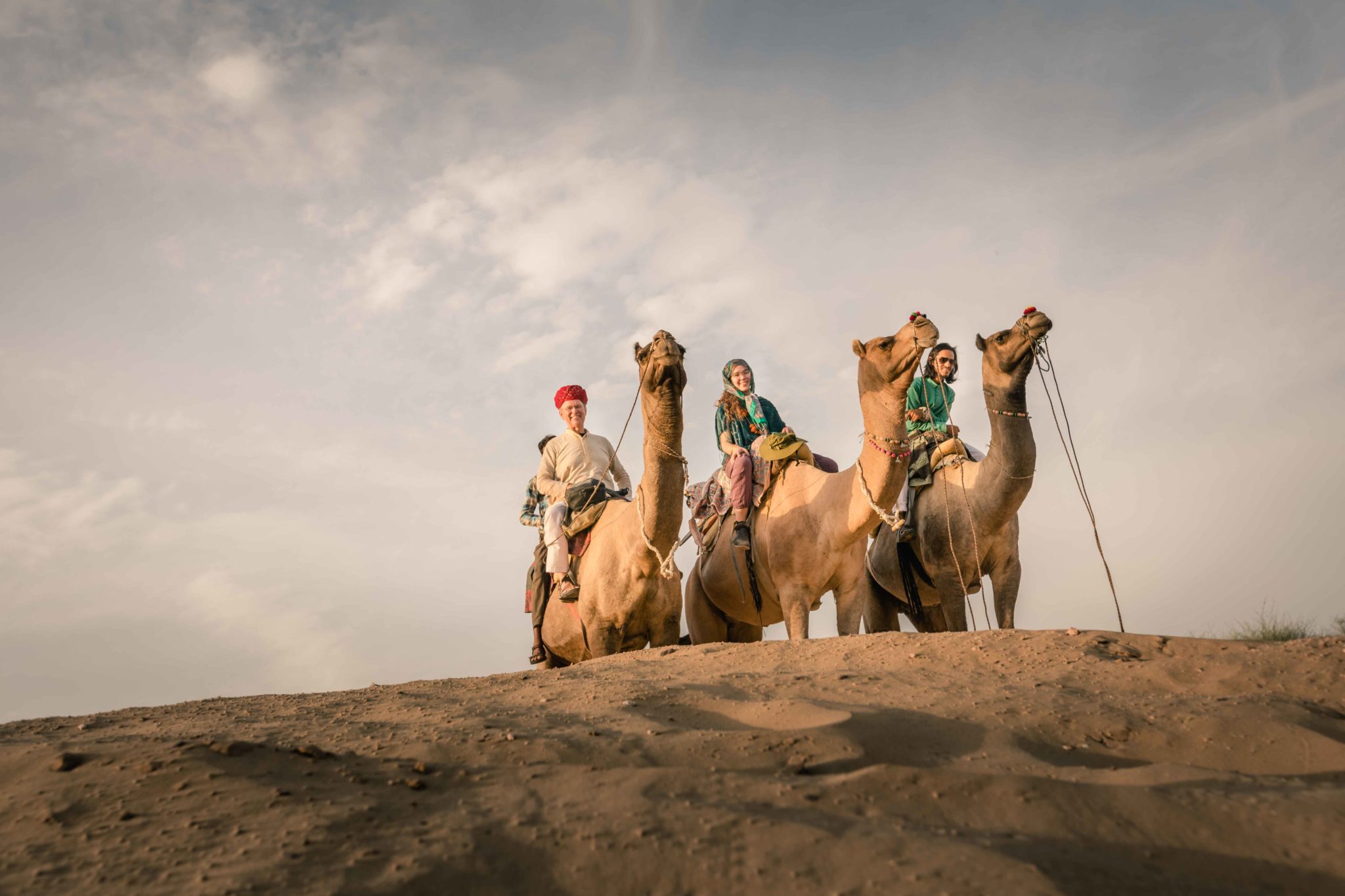 On our way out of the historic town of Jodhpur, en-route to ride camels in the desert, our auto rickshaw was caught in a traffic/donkey jam. The streets are too narrow for anything other than single file so our driver had no choice but to back up into a cross alleyway until the donkeys and cycles went by. I was fascinated by the process and captured it on video.
Out on the open road we road tripped through the desert 60 kilometers (about 40 miles) to our destination where we would ride camels to an ancient Osian village.
Stopping for snacks at a roadside stand we had an interesting encounter. A very kind lady saw the three of us wearing marigolds around our our necks. She assumed I was the father (partially correct) and that Pramod and Carissa were brother and sister (apparently our clothing was much more convincing than I thought ?) and that as a family we were taking Carissa for a celebration of her expecting a baby. She wanted to give Carissa the gift of her bracelets. Afraid that any explanation of Carissa NOT being married NOR expecting a baby might just confuse, we graciously accepted her gift and took a photo together ?.
Osian is an ancient town located in the Jodhpur District of Rajasthan state in western India. It is an oasis in the Thar Desert, and has been known as the "Khajuraho of Rajasthan" for its temples. The town is a panchayat village and the headquarters for Osian tehsil. It is here that we journeyed to on camels, known as ships of the desert. Sitting atop this 7' tall beast that can run at speeds of up to 40 mph, drink 30 gallons of water in 13 minutes and can travel 100 miles in the hot desert without water was an amazing experience. I loved the gentle rocking pace that we fell into as we journeyed across the Thar desert.
We quickly made friends with this family that lives in the desert village of Osian, taking us into their home for a meal that was prepared much the way traditions here have dictated for hundreds of years.
As our time in India came near to a close, our bodies and minds were in need of rest after 14 flights in 5 weeks encompassing 13 cities. The spa at the RAAS hotel was everything we could have hoped for. It's signature look was born from the fusion of modern and ancient styles and the courtyard is a tranquil haven away from the bustle of Jodhpur's old town. My favorite drink here was called Golden Milk, a warm concoction of almond milk with cardamon and turmeric.
Tomorrow I will say goodbye to Jodhpur while giving you a glimpse of this ancient city from the rooftop of our guesthouse.