22 Oct

Re-entering the US from India though Washington DC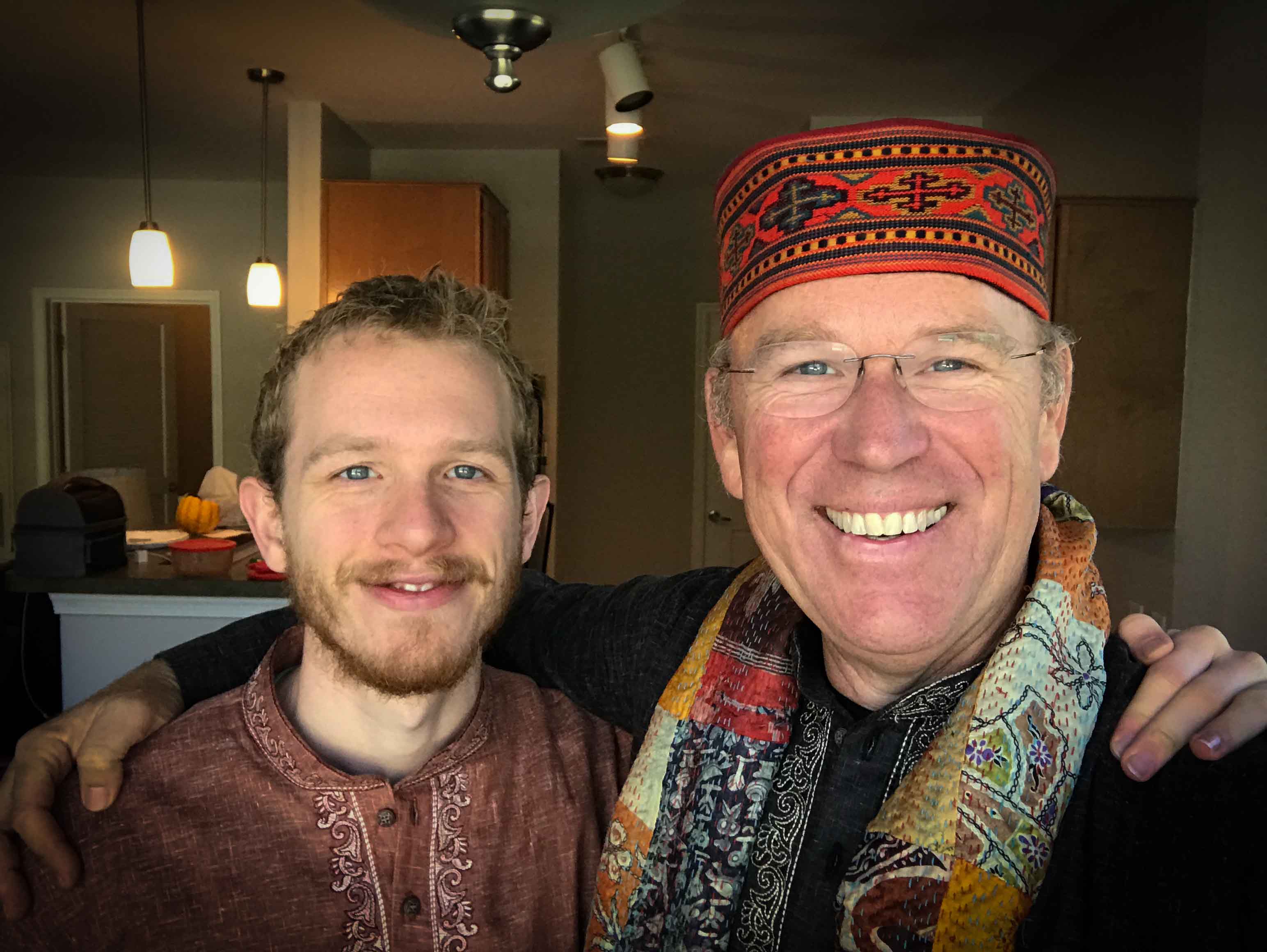 Reflecting on my time DC with Matthew after Capturing Grace on a 16 flight, 5 week journey throughout Asia.
I loved re-entering the US through Washington DC and spending time with my son Matthew who works in the area as an engineer. He was kind to open his home and heart to my stories (and clothing) from India. We loved biking DC's museums and monuments, Smithsonian Center for American Art and Portraiture was my favorite. Matthew showed me his latest discoveries, biking the Arlington Memorial Bridge to Roosevelt Island and then the Francis Scott Key bridge to Georgetown.
Our favorite meals were at Rasika, where the flavors of India kept the memories alive of those who had loved on Carissa and I for the last five weeks with their spices. Rasika owner, Ash Bajaj was born in Delhi and his four star Rasika is considered one of the finest Indian restaurants in the US. We loved the Kathi Rolls with Tandoor lamb, Roti and mint chutney, naan bread stuffed with goat cheese and the Palak Chaat (crispy baby spinach, sweet yogurt, tamarind and date chutney) for which they are famous for. They were kind enough to make me Lamb Vindaloo even though it is not on the menu. Upon noticing my colorful clothes from India, Rasika manager sat with me and loved my photographs of Princy's grandmother in the Nilgiri mountains of India, he was moved to tears over my stories of her Raita with pomegranate seeds.
Liberal doses of Blue Bottle coffee kept me going as Matthew and I explored DC together on bikes. Some of my favorite conversations were with the Blue Bottle Barista's who allowed me to reminisce about Blue Bottle's startup days in San Francisco where my Christina was trained as a Barista. They loved my stories of coffee acquisitions with Christina in the original Hayes Valley kiosk, located in a back alley of San Francisco, the original, and still the best, location.
Barista Rex, in the Georgetown Blue Bottle, pulled me (in his words) "the perfect 40 second shot in honor of Christina", while Barista Eli at Union stations comped me Christina's favorite, a Gibralter, even though it is not on the menu.
As my flight to Dallas from Washington DC came to a close, I felt very grateful that God has instilled within me a child like love for seeing the world from the air. I enthusiastically grabbed my Canon 5D one last last time as my southwest flight (flight #17 in 35 days) chose a low path over downtown Dallas's Skyscrapers.
I am grateful….. ❤️❤️❤️