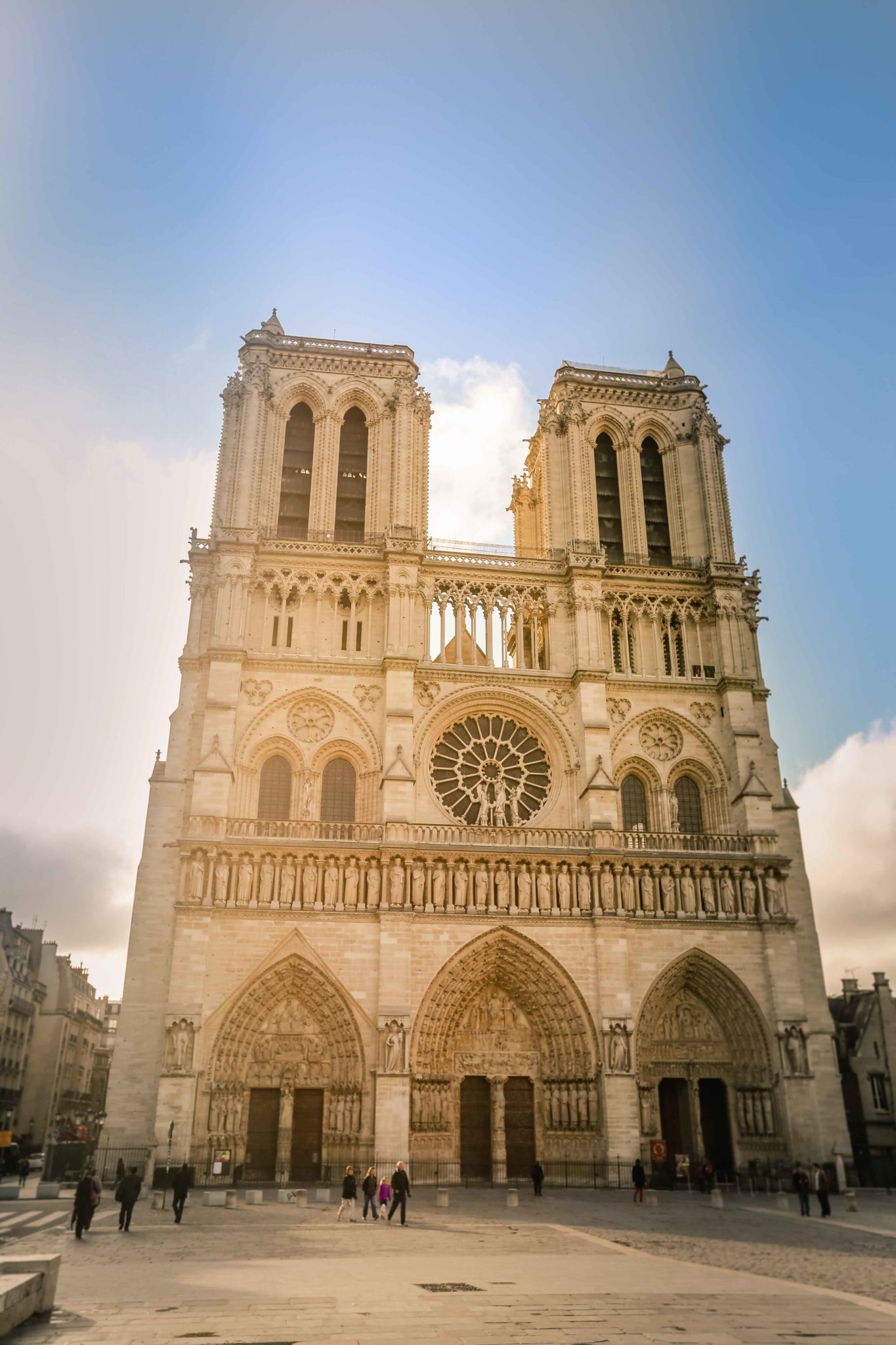 16 Apr

My Pilgrimage to the Notre Dame in Paris
Every year 8,000 to 10,000 pilgrims meet at the Notre Dame in Paris for the Paris-Chartres Pilgrimage that occurs on the Feast of Pentecost. It is a multi-generational, multi-national gathering of people who draw closer to God through the centuries-old act of pilgrimage.
The walk is roughly 62 miles over 3 days, beginning at daybreak on the Saturday before Pentecost, and ending with an afternoon mass on the Monday after Pentecost. Participants brave the weather, blisters, and humble food and accommodations as an act of faith and an act of reparation in these modern times.
After yesterdays tragic fire engulfed the Notre Dame, I grappled with the multitude of emotions surrounding my own pilgrimage to this 800 year old cathedral in 2016.
Over the last five years i have experienced a handful of places that provided an earthly connection with my daughter in heaven. Places with rich history and awe inspiring beauty. Places that Christina had been to and written about, places that moved her deeply. This was one of them. In 2006, the Notre Dame was Christina's first stop on her trip to Paris and she wrote of her experience in her travel journal.
Nine years later I too was filled with the awe and wonder that Christina described. I lit a candle and prayed for guidance and for my family, just as she described doing in the journal that I clutched in my hand.
I felt her presence close as the sun streamed through the Rose windows that grace this magnificent cathedral.
For me, yesterday's news is a reminder of the brevity of everything here on earth, the treasure of memories that never die and faith that sustains us.