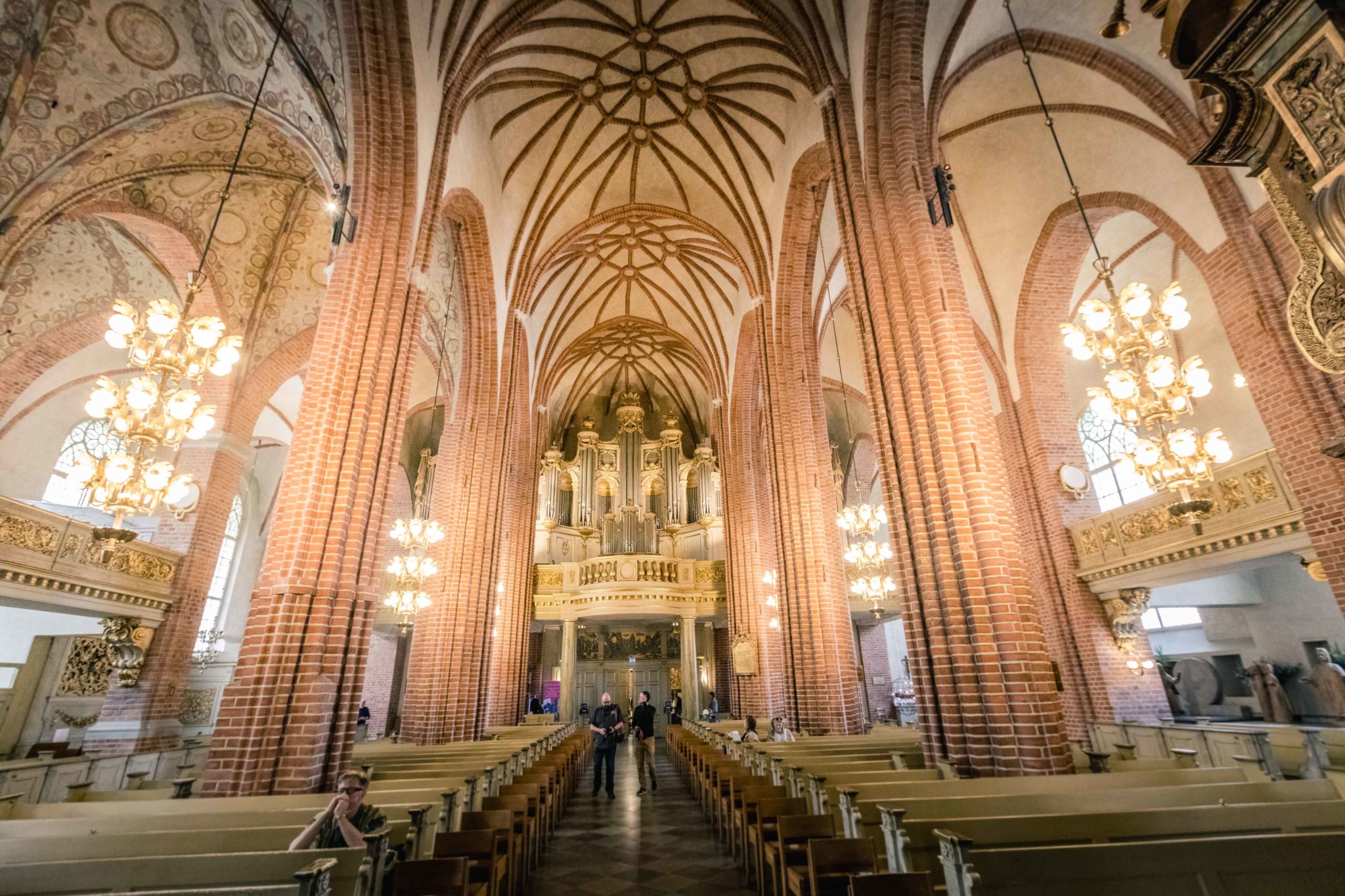 18 May

24 hours in Stockholm – Storkyrkan Church
Capturing Grace on a 21 day journey through Sweden, Latvia, Ukraine, Moldova, Prague and France. 
Storkyrkan, officially named Sankt Nikolai kyrka and informally called Stockholms domkyrka, is the oldest church in Gamla stan, the old town in central Stockholm, Sweden. 
The Storkyrkan (Great Church) was built in 1306 at the site of a small chapel dedicated to St. Nicholas. In 1942 it became the cathedral of Stockholm. Royal ceremonies – such as the wedding of crown princess Victoria in 2010 – take place here.
Storkyrkan, a five-aisled church with Gothic lierne vaulting, is home to some magnificent treasures. 
The star attraction is a 3.5 meter (11 ft) tall sculpture group of St George and the Dragon. It commemorates the victory of the Swedish army over the Danes at the battle of Brunkeberg in 1471 and was commissioned by the leader of the army, Sten Sture. There is no certainty over the identity of its creator, although it is commonly attributed to the German sculptor Bernt Notke. The sculpture is made of wood, iron and gold leaf and elk horn was used for the dragon's scales. 
Another famous work of art in the Storkyrkan is the Vädersolstavlan or Sun Dog Painting. It depicts an atmospheric phenomenon that was observed above Stockholm on April 20, 1535, when six 'sun dogs' or 'mock suns' were seen over the city. The current picture is a copy, created in 1636 by Jacob Heinrich Elbfas. The original painting, the oldest depiction of Stockholm, was created in 1535 by Urban Målare but is now lost. 
Other interesting artwork in the church include the silver altar from 1650, the pulpit and two royal chairs – both sculpted by Burchardt Brecht in 1680, a 3.7 meters high candlestick and two giant canvases by David Klöcker von Ehrenstrahl: the Crucifixion and the Last Judgment.
[Editors note – Last month, I set off on a 21 day, 6 country European journey, Capturing Grace Capturing Grace in Sweden, Latvia, Ukraine, Moldova, Prague and France. I am now back at home in Texas, posting daily about these amazing twenty one days.]