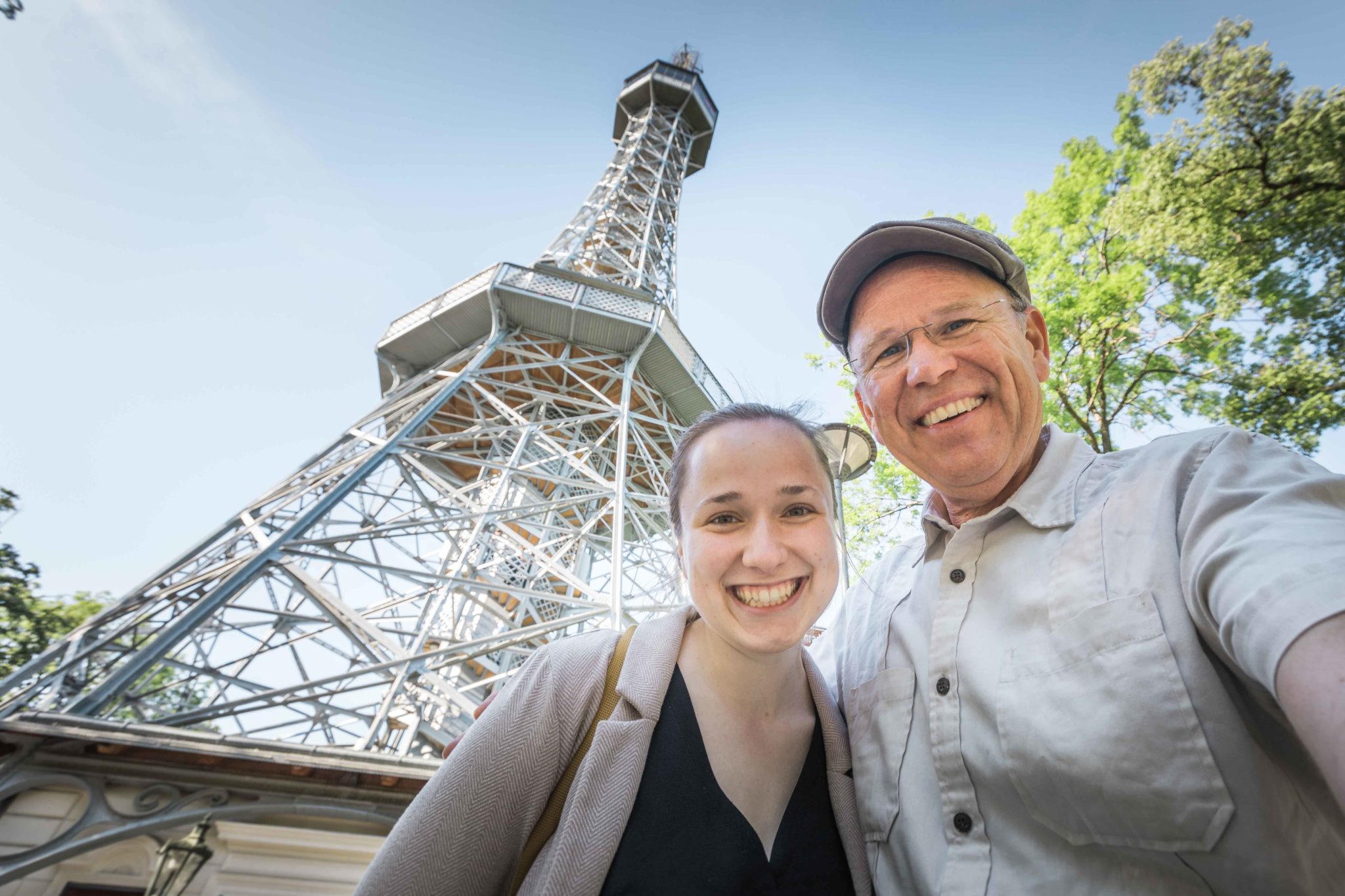 16 Jul

Thank You Lubo! Enjoying Prague With New Friends
As I prepare to depart Prague for Paris –
Lubo, you are one of the wealthiest men in the world if you quantify your wealth as I do, by family.
I absolutely adore your children, Marie was such an angel to take time from her medical studies to introduce me to Prague. Her presence as she showed me around town was a treasure I will always remember. It is very special that Marie is the same age as my daughter Carissa and that your son Michael is the same age as my son Matthew.
Thank you Marie for treating me to hazelnut Ice Cream as we made our way to the tram to climb Prague's "Eiffel Tower". The view of Prague from the top was so beautiful. I loved your secret coffee shop and will always remember our time together.
Thank you Michael for all of your work with the Photography Exhibit and for your patience waiting on Marie and I to make it to dinner with you, it was a delicious Czech feast!. Having your friend Sara meet up for the performance of Vivaldi's Four Seasons in one of Prague's beautiful concert halls made it an unforgettable day.
Thank you Lubo to your daughter Klára for creating the promotional poster for my photography exhibit, I am so sorry we did not get to meet but all the more reason for me to return!
Lubo, I am so grateful for you and your family and for my time in your beautiful Prague!
[Editors note – Last month, I set off on a 21 day, 6 country European journey, Capturing Grace in Sweden, Latvia, Ukraine, Moldova, Prague and France. I am now back at home in the US and giving these stories a save home on my blog]