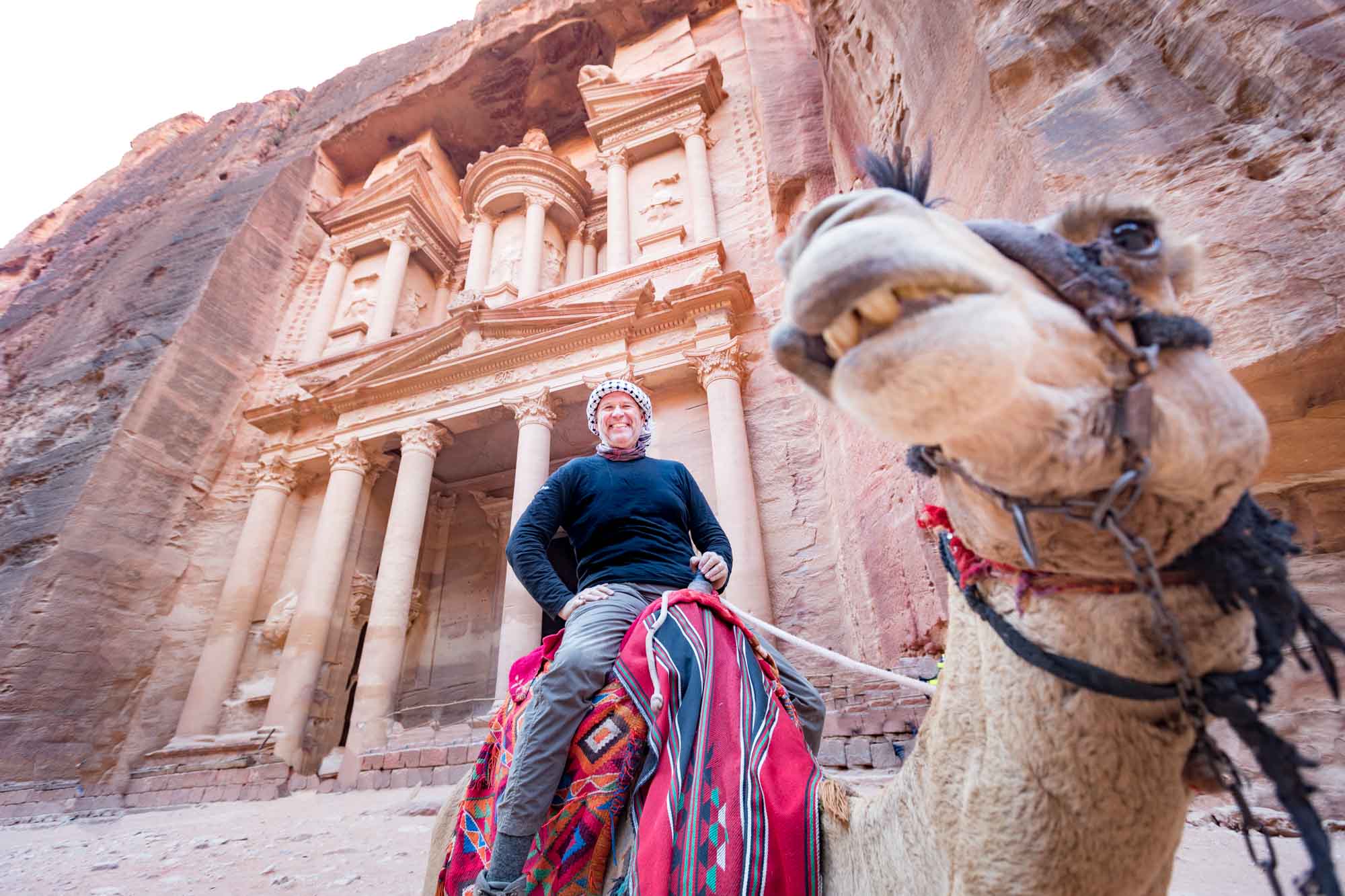 01 Mar

Day Five on the Jordan Trail, Hiking 40 miles from Dayna to Petra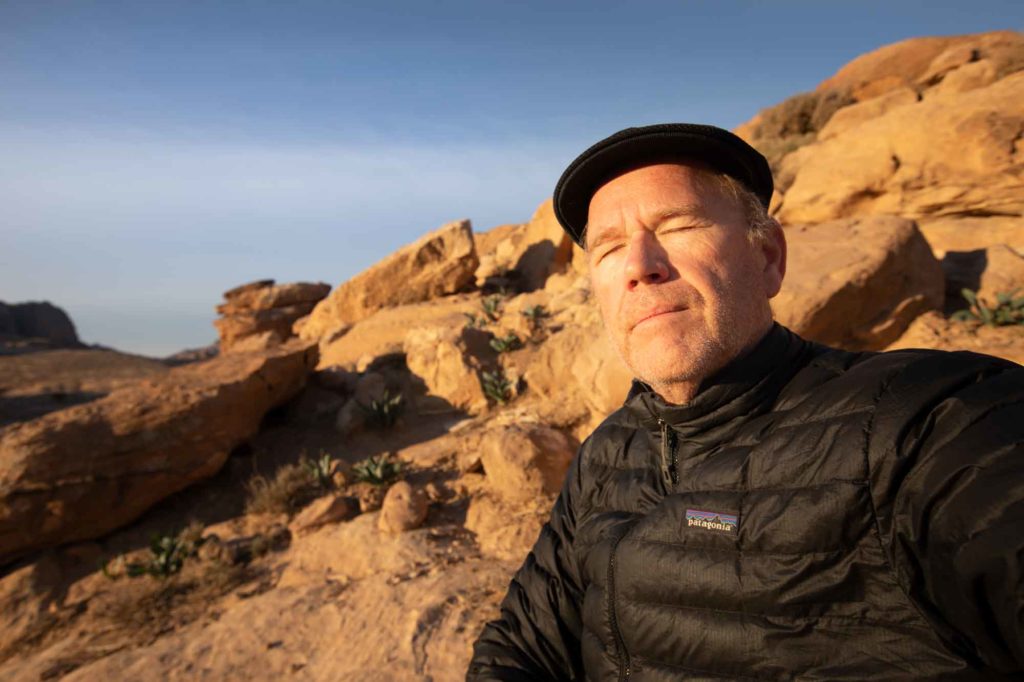 Hiking the Jordan Trail,  from Dana to Petra. It is said that Moses, Abraham, Jesus and Muhammad have walked along what is now the Jordan Trail. I am excited to share from my on experiences.

One of my favorite memories during my last day on the Jordan Trail was waking up in this amazing cave on the side of a cliff. Wiping the sleep from my eyes and savoring my cup of hot tea, I pondered who all have might have found shelter in this ancient place where I slept.
With the sun preparing to rise I made my way down the cliff on legs that were still a bit wobbly, hiking up the opposite side to watch the sunrise. With the anticipation of the golden light to come, I propped my Iphone up with rocks, capturing a time lapse of this glorious event that happens once every 24 hours.
Life slows down here in the desert, instead of trying to "make good use of my time" and "accomplish something" during the thirty minutes that my iphone would capture the sunrise, I closed my eyes, relaxed, and sat still. Alone with the God of the universe, I allowed the sun to warm my face and heart as it continued it's daily journey around planet earth.