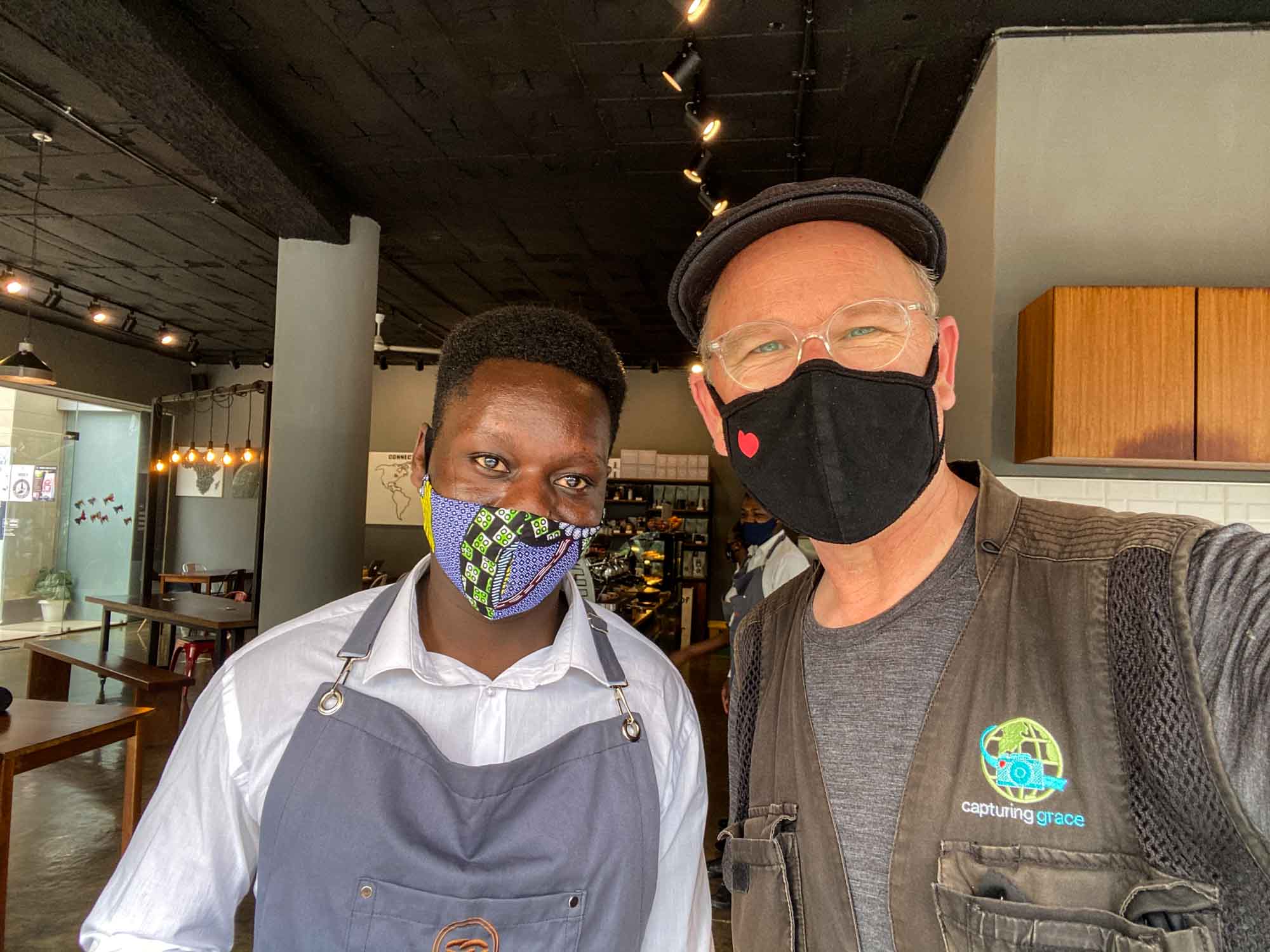 11 Jan

Connect coffee – from my time in nairobi kenya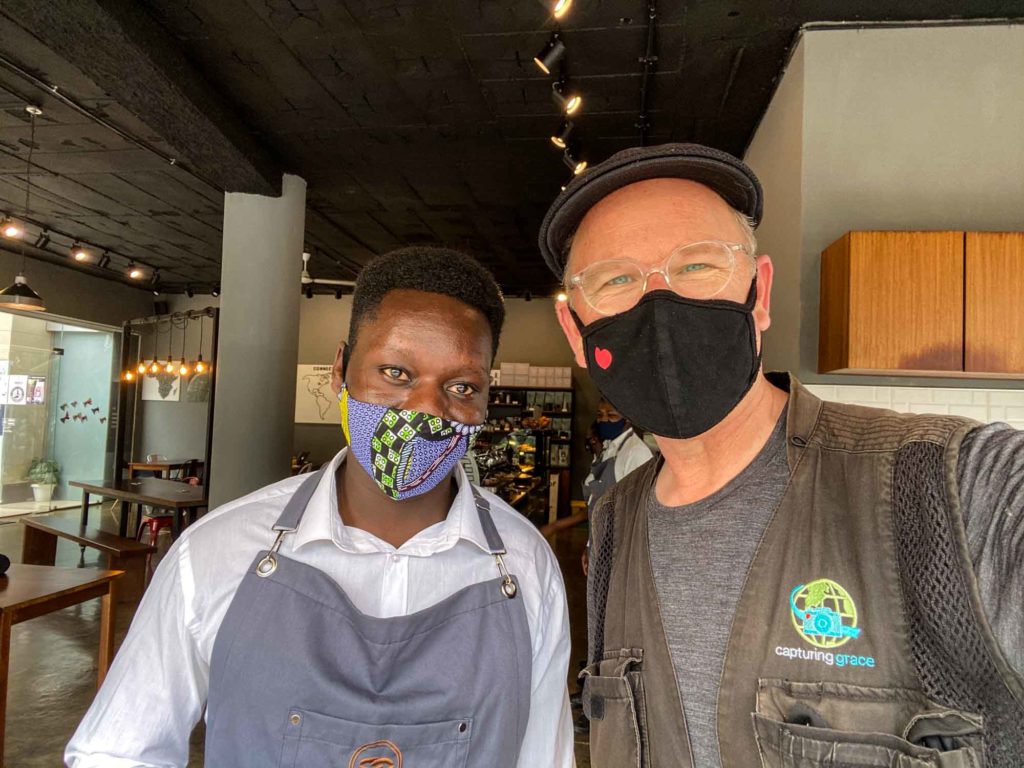 During my time in Nairobi Kenya last October I was fortunate to find Connect Coffee and get to know barista Wycliffe.
My discovery of Connect Coffee came right after a nasty fall on a boda boda (motorcycle) and several other incidences that I would just as soon forget. Getting to know Wycliffe and experience one of his beautiful coffee creations was the perfect Rx for my aching hip and sleep deprived body.
This week I look forward to sharing from my time photographing for Orphan Outreach in Mathare, the second largest slum in Africa. In a four part series of posts, I will show what life in Mathare looks like as well a tell you about a school named Patmos that is bringing real help, real hope and real change.
Until tomorrow, Meet Wycliffe Ouma at Connect Coffee, Wycliffe is the head barista & coffee connoisseur at Connect Coffee Roasters and cafe. Fresh from graduating, he joined the Connect Coffee family in 2017.
How would you describe your first cup of coffee?
"If memory serves me right, my first cup of coffee was simply amazing. The coffee was mild and sweet. I would say it somehow set the course for my career…"
Why Choose the specialty coffee scene?
"I wanted to give people the same feeling of happiness and excitement that I go from my first sip of coffee every day…"
Which skills have you perfected as a barista since joining Connect Coffee?
"I've experienced a great improvement in customer service, speed, and efficiency on top of the coffee extraction and brewing arts…"
Where do you see yourself in a few years' time?
"As a coffee professional with a decade's worth of coffee knowledge and several World Barista Championships in the belt…"
Do you have a favorite coffee drink?
"My first choice would be Café latte with NO SUGAR, that way I get to enjoy the flavour and balance of my cup with no additives."
Give us some facts that your customers might not know about you.
"I love camping and traveling. The joy of sight-seeing and fresh air at camping sites is like no other."
Is there anything you would wish to communicate to your fellow baristas, and those aspiring?
"Work smart, allow your passion to become your purpose and you will surely thrive beyond your expectations"
Thank you Wycliffe for the dedication that you have for your work and the kindness that you show to your customers.
Watch for my post tomorrow!