02 Nov

Zadar, Sea Organ and sweet connection with Christina on the coast of Croatia
Capturing Grace on a three week journey through Romania, Croatia and France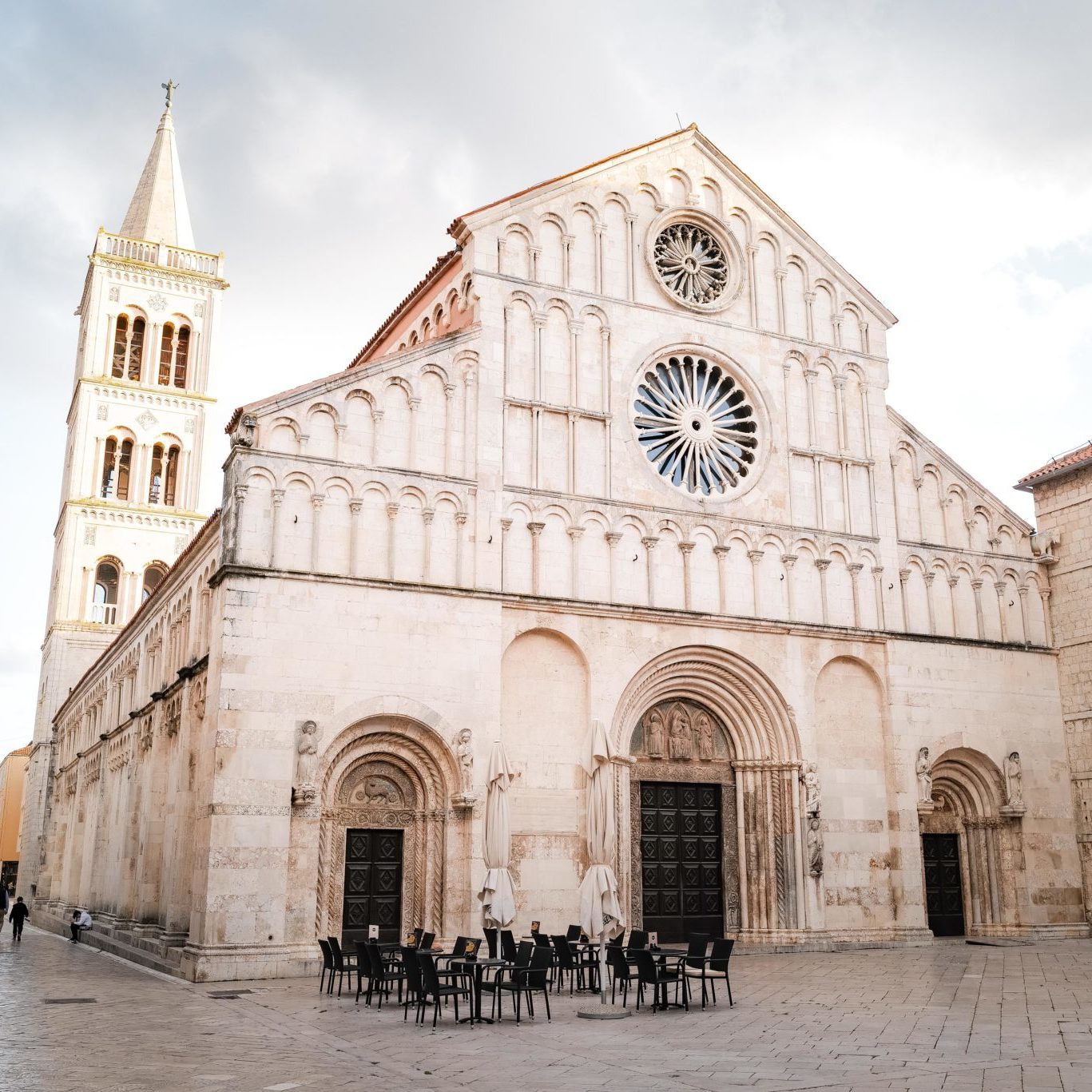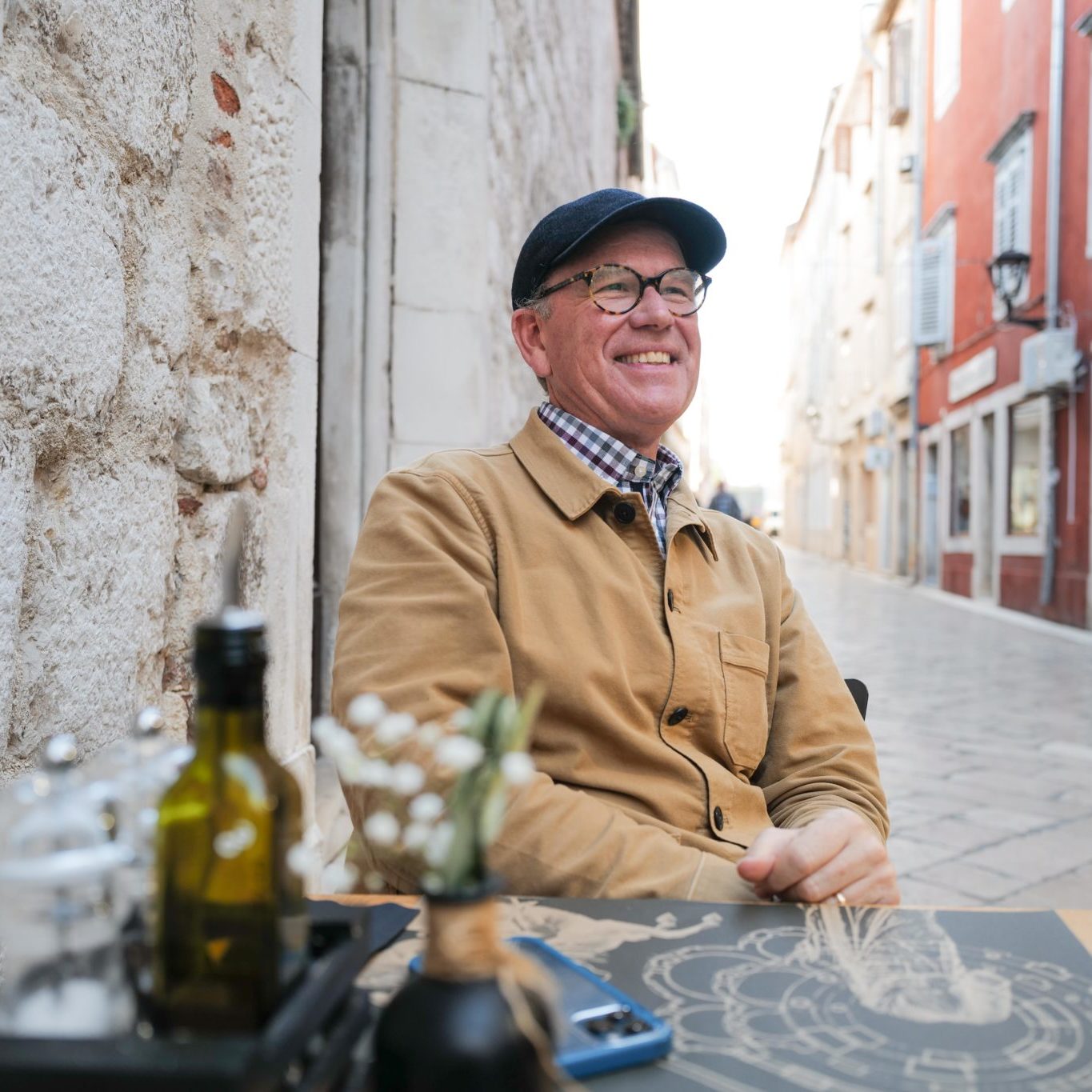 After our time in Zagreb our good friend Vanja Bule was so kind to connect us with her friend David who hosted Dasha and I in his coastal home of Zadar.
Strolling the ancient streets of Zadar was such a restful change of pace, lingering over meals that were prepared and presented with so much love. Dasha and I have learned a new pace, greeting the sun as it rises, slow meals with new friends who came in the form of waiters and waitresses, celebrating the day as the sun sets.
There was this moment here in Zadar, coming across a Sea Organ that connected me with the deepest recesses of my heart, it's why I travel the world, God moments that take me back to Turkey, India, Thailand, Russia and around the world.
When my sweet Christina was here on earth she chronicled her time living in San Francisco with her blog, Whimsical Girl by the bay. I loved reading it, she wrote like she talked and that was beautiful.
On July 24th 2011, Christina wrote about a wave organ in San Francisco and I quote from From Christina's blog….
"but initially the wind is the most notable. It builds and gushes around you. until you reach the end and instead of a rocky outcropping there are well defined granite blocks, and a ramp that curves, and pipes coming out at odd angles. this was not what we expected. we sat and enjoyed the view of both the golden gate bridge and the city while we rumerated about what the heck we were sitting on. i ventured over to the pipes and they were hollow. they filled with a gurgling, wave, sound, almost like a shell but louder. as we wandered from pipe to pipe, we found a plaque entitled wave organ. this was an installation built in the 1980s. if one listens to it at prime time, high tide and a full moon, each of the pipes is supposed to fill with its own unique sounds of the ocean. it was beautiful and very unusual. it was a wonderful discovery."
After researching wave/sea organs only Zadar Croatia and San Francisco came up.
I love ruminating on how Christina and God collaborated, perhaps sharing a little wink as they created this unexpected side trip for Dasha and I to Zadar's counterpart to the wave organ in San Francisco.
As Dasha and I watched the sunset, listening to the music that results from the waves pushing air through pipes, this music provided a lovely connection that I will always treasure.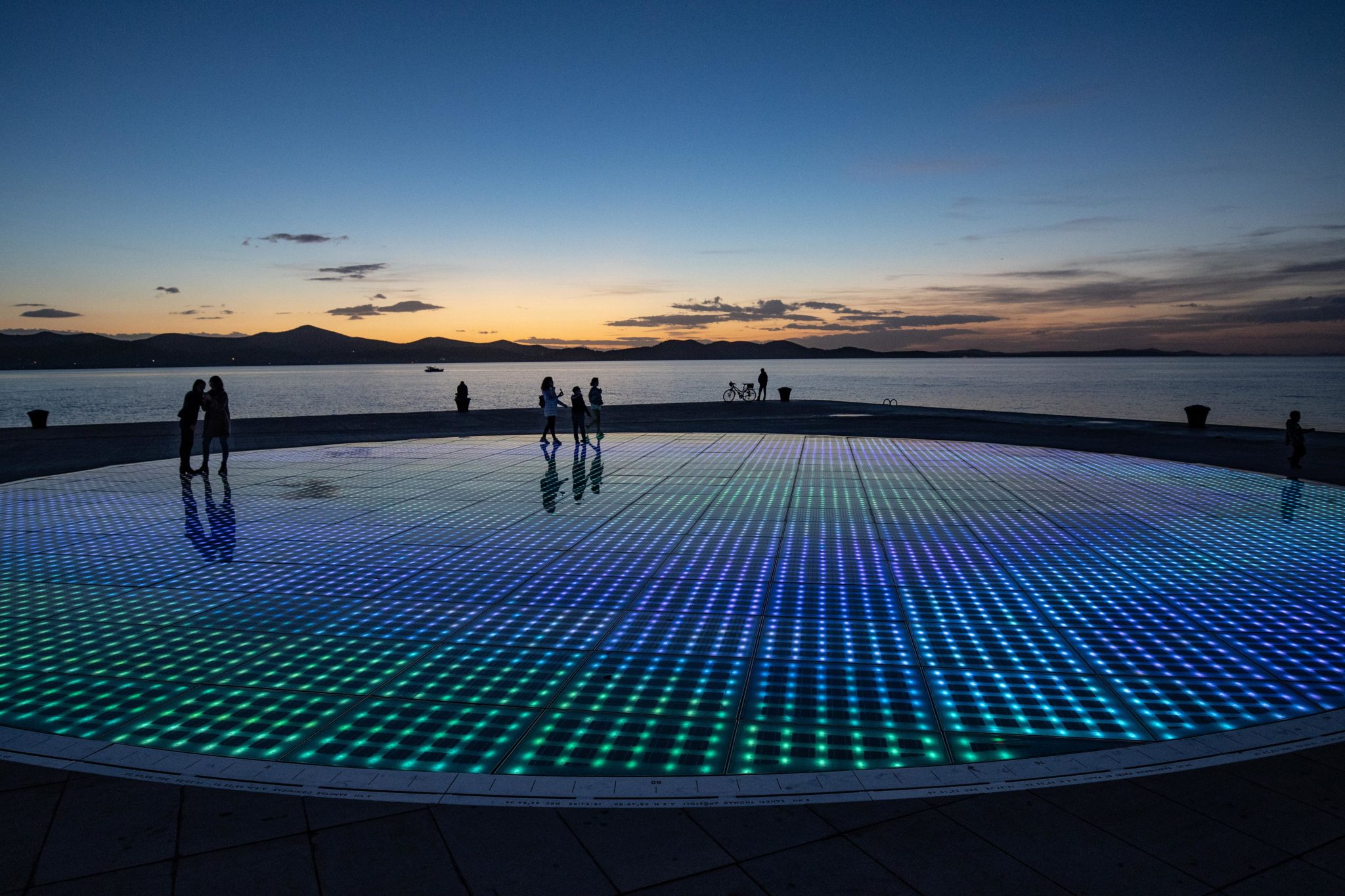 There is something magical about the coast of Croatia…. I know that I will return.
INFORMATION ABOUT BEAUTIFUL ZADAR CROATIA
Zadar, a city on Croatia's Dalmatian coast, is known for the Roman and Venetian ruins of its peninsular Old Town. There are several Venetian gates in the city walls. Surrounding the Roman-era Forum is 11th-century St. Mary's Convent, with religious art dating to the 8th century. There's also the grand, 12th-century St. Anastasia's Cathedral and the round, 9th-century pre-Romanesque Church of St. Donatus.
The Greeting to the Sun is a monument in Zadar, Croatia dedicated to the Sun. It consists of three hundred, multi-layered glass plates placed on the same level as the stone-paved waterfront. It consists of a 22-meter diameter circle, with photovoltaic solar modules underneath. Lighting elements installed in a circle turn on at night, and produce a light show. The monument, designed by Croatian architect Nikola Bašić, symbolizes communication with nature, communicates with light, while the nearby Sea organ communicates with sound.
How does a Sea Organ work?
Each musical organ pipe is blown by a column of air, pushed in turn by a column of wave-moved water, through a plastic tube immersed into the water. The pipes' musically tuned sounds emanate to the surroundings through apertures in the vertical planes of the uppermost stairs.