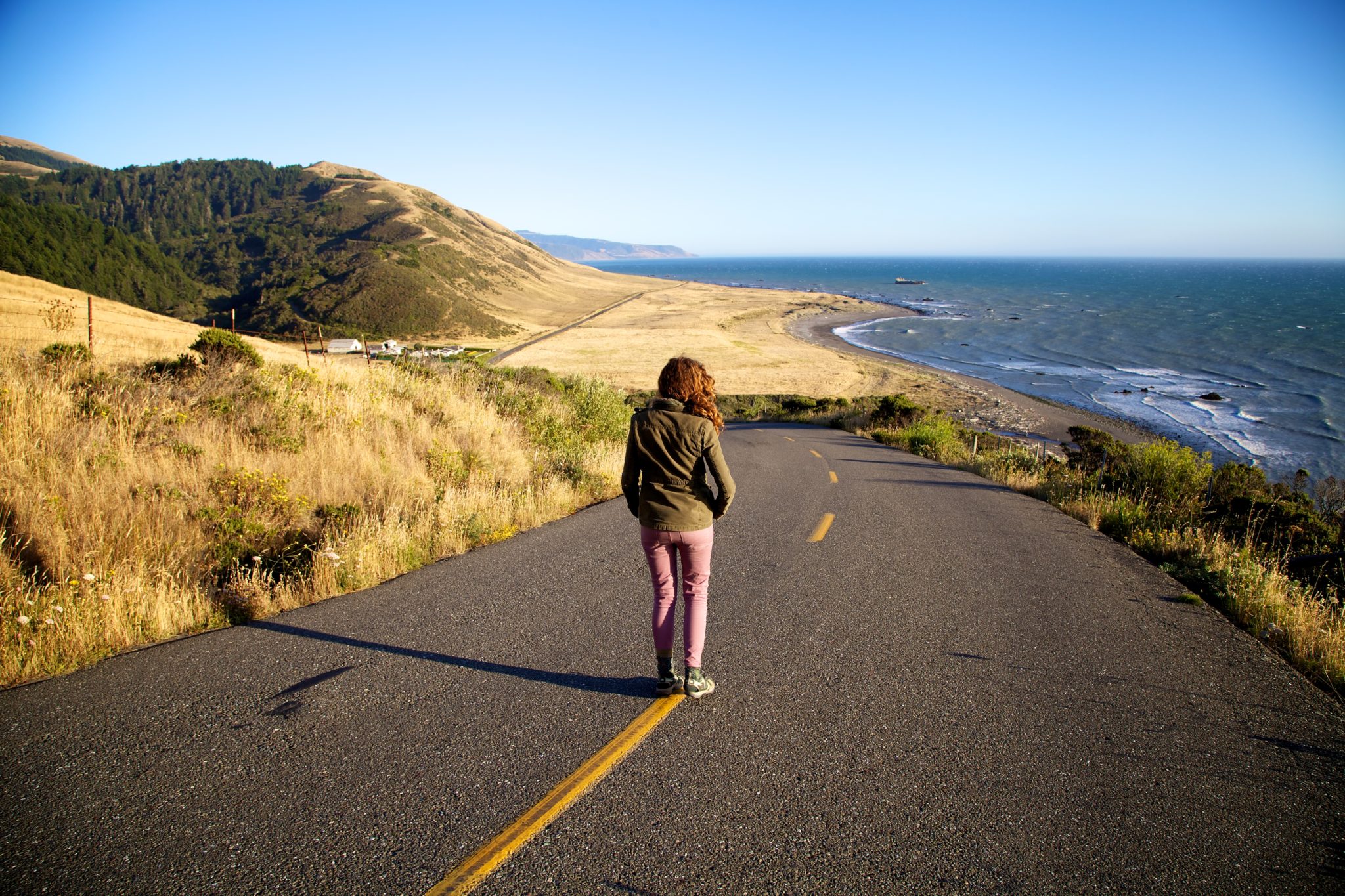 20 Sep

Getting Lost, On The Lost Coast. The Oregon/California Coastal Adventure continues

Making our way down the coast of northern California was hard to do in a hurry. Every lookout point, picturesque little town and beach beckons one to toss the schedule and stay a bit longer. But alas, we do have a schedule to maintain and this 255 mile section of our trip will be tough to cover in one day. We were doing ok until we made a wrong turn in Ferndale and got lost on The Lost Coast. Heading south on 101 from Eureka, we could have stayed on highway 1, gone through Fortuna, covered the Avenue of The Giants (HUGE Redwoods) before dark, and arrived at our destination of Point Cabrillo Lighthouse without a huff or a puff. But what fun would that have been? Having heard glowing tales from a friendly park ranger about The Lost Coast, along with his claims that we could do BOTH The Lost Coast and The Avenue of The Giants (oh that was appealing), I decided to make a go of it and exited just before Fortuna onto 211 for Ferndale and The Lost Coast.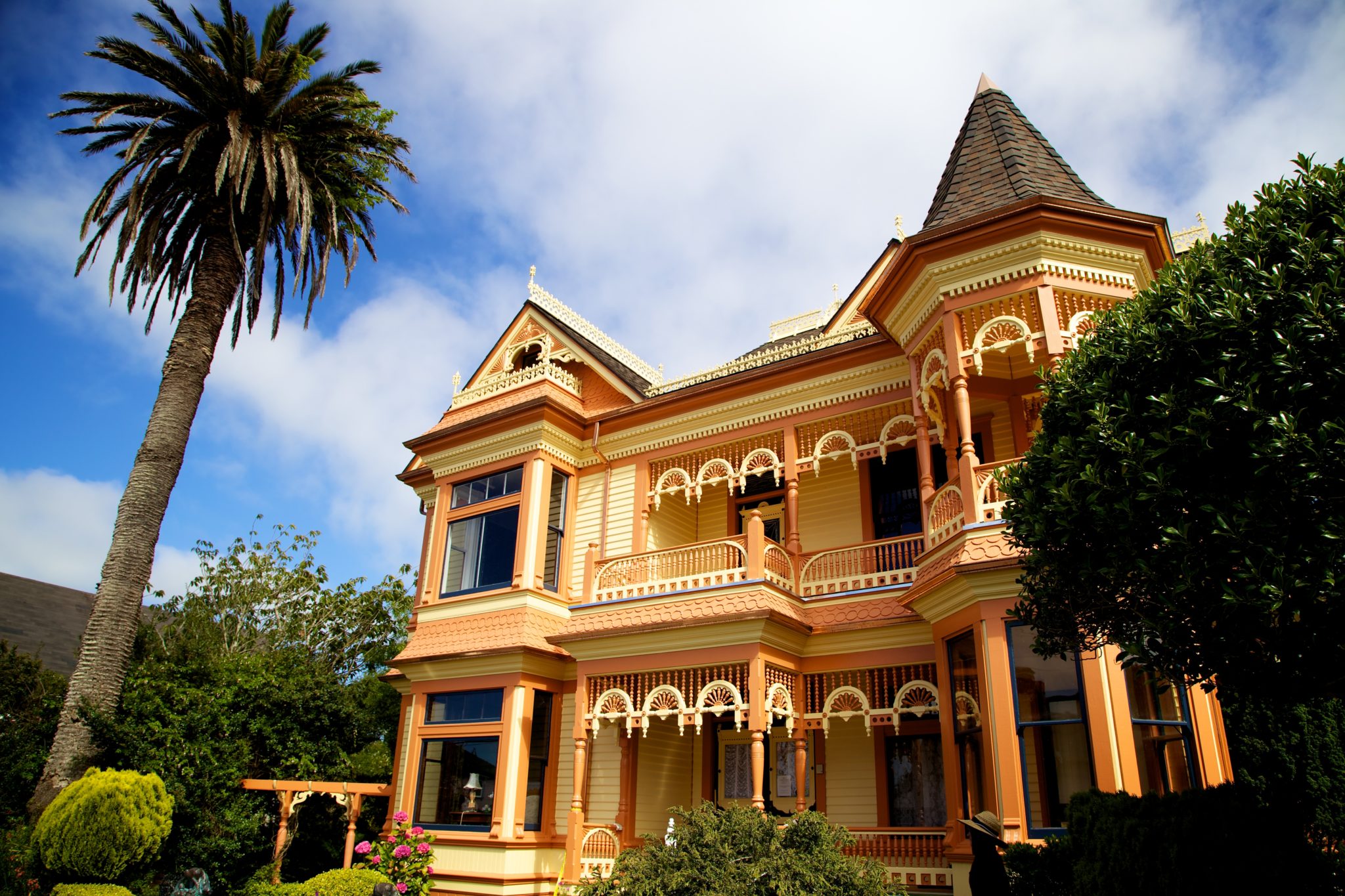 Ferndale is a picturesque little town that seems to be lost in time. The whole town was declared a historical landmark and is known for its beautifully maintained Victorian homes. Many movies have been filmed here, including one of my favorites, The Majestic.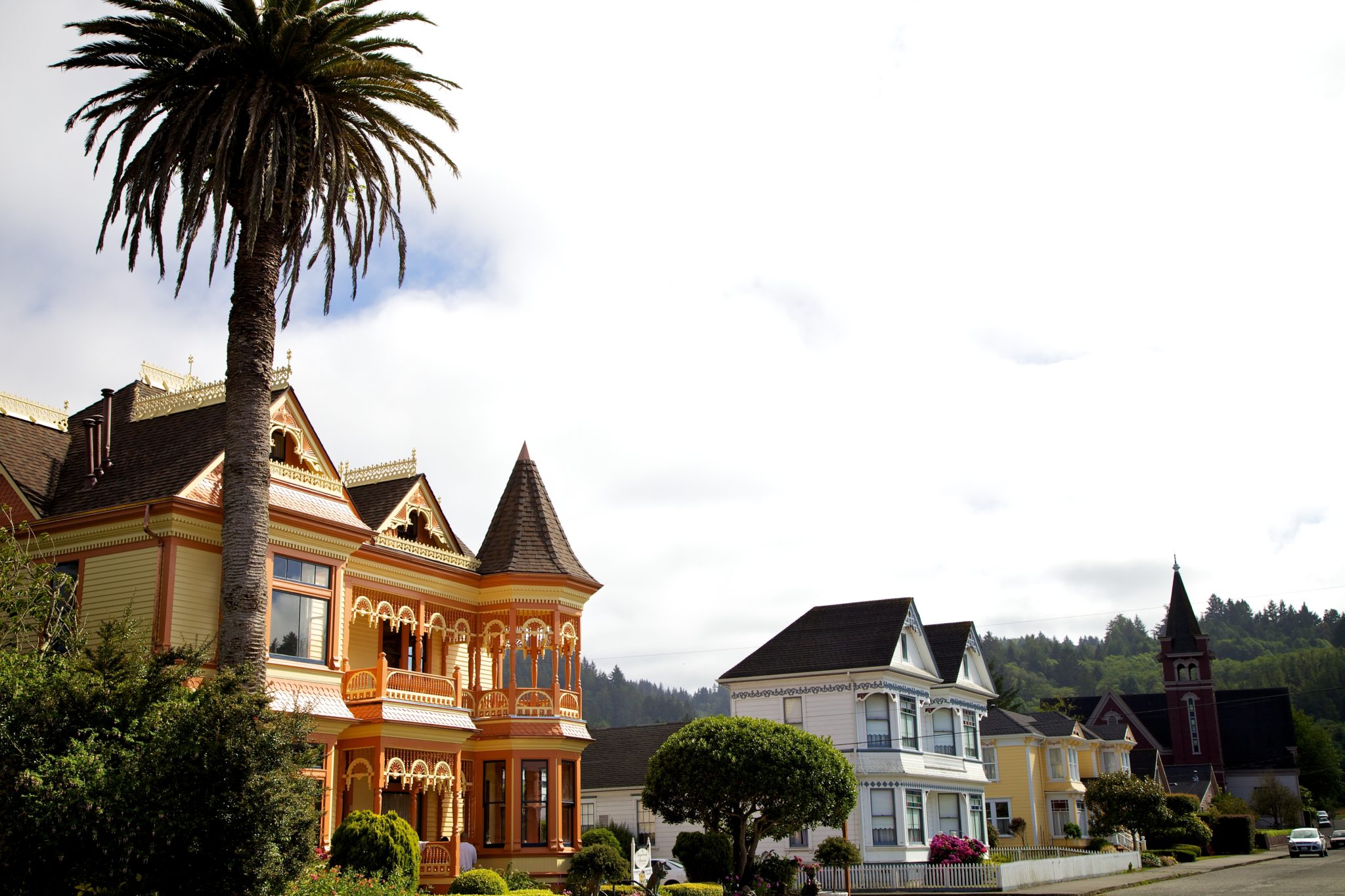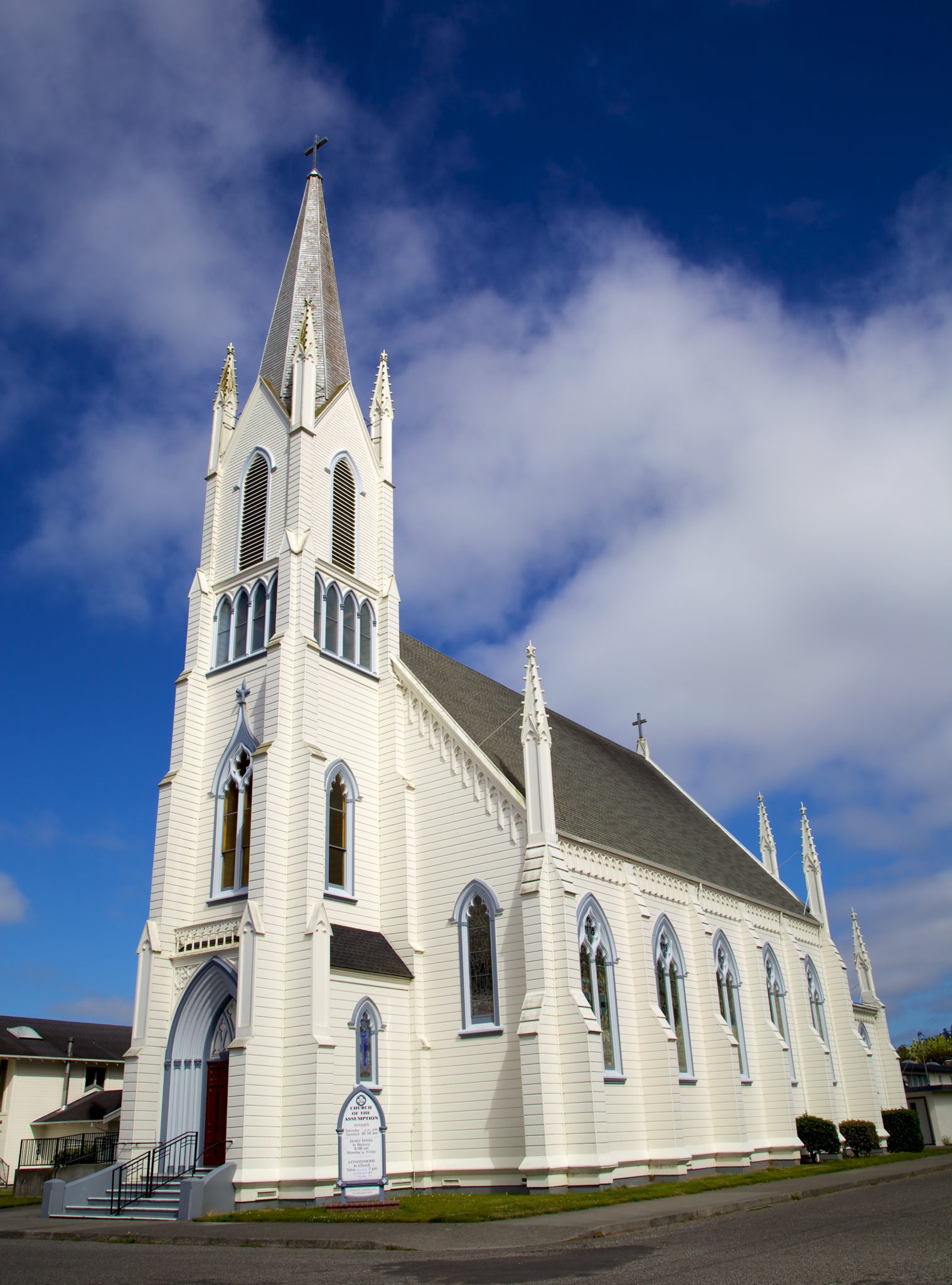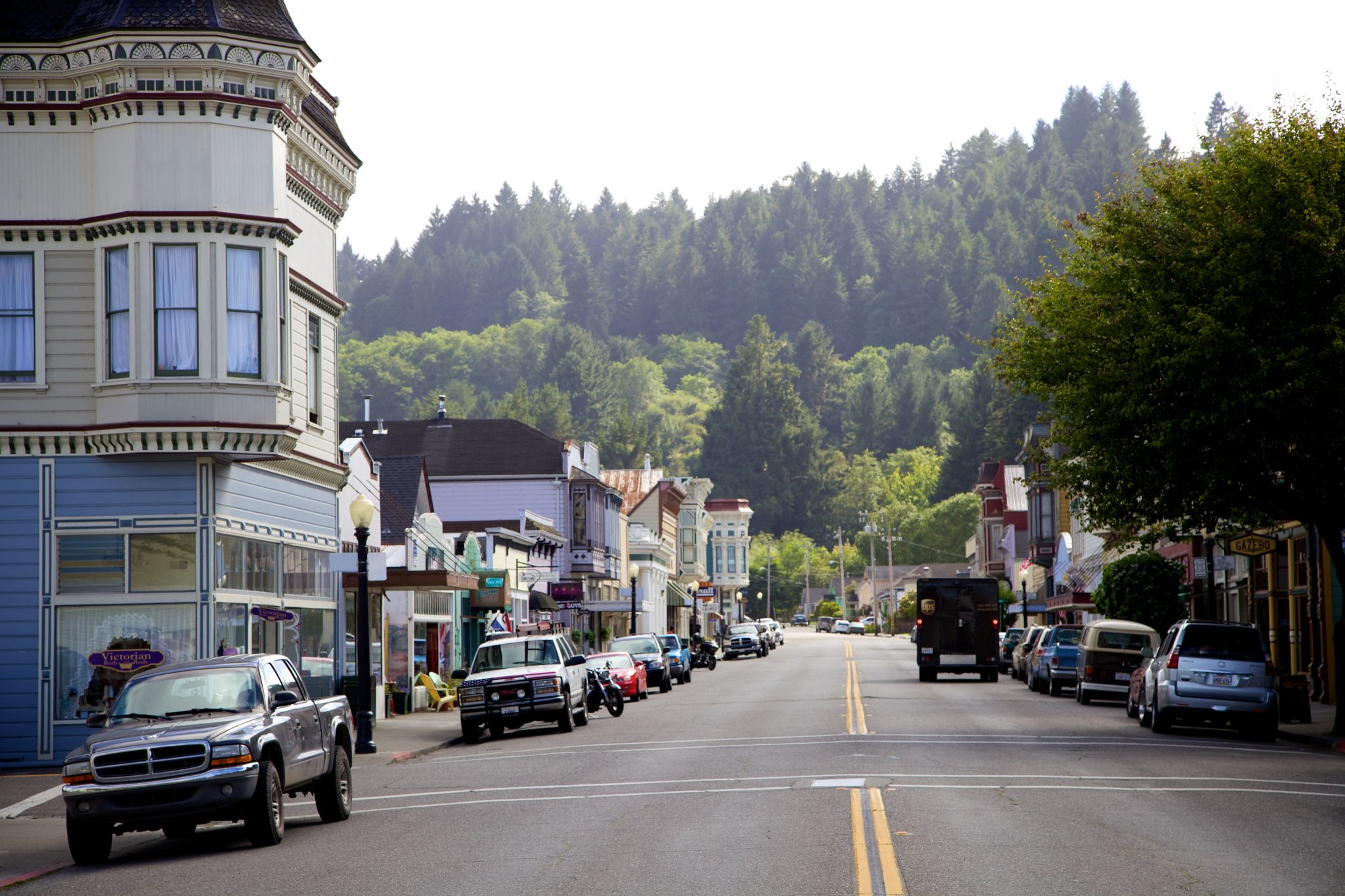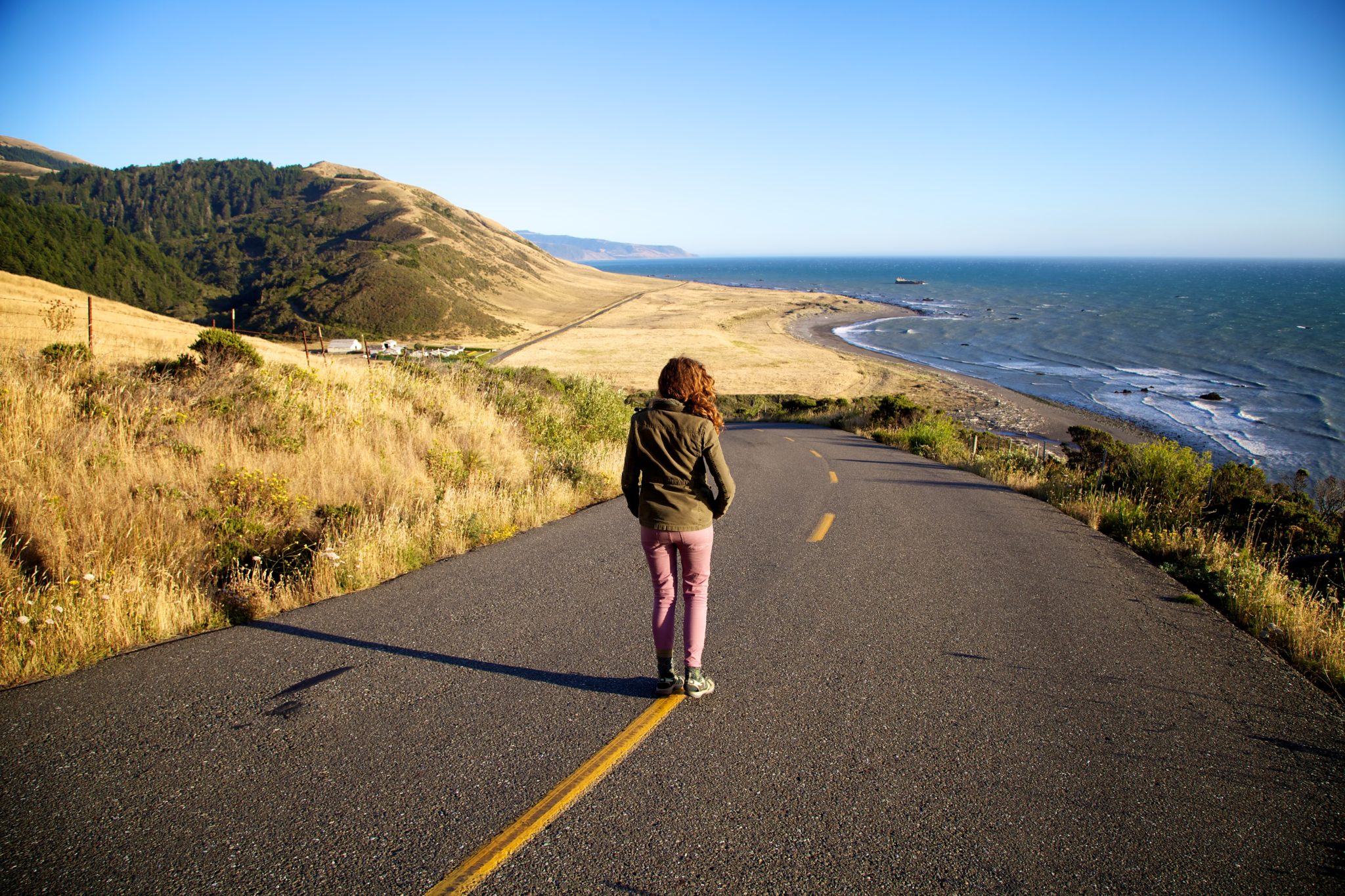 Now, about The Lost Coast. It got its name when highway 1 was built and bypassed towns like Ferndale at the north and Rockport at the south. The geology of the Lost Coast has made it very difficult to establish routes through the area. State Route 1, California's Pacific Coast Highway, was originally planned to also follow up the coast through the region. In 1984, admitting that such construction was not feasible, the northern segment of Highway 1 from Rockport was re-routed to Leggett, while the portion that was built from Ferndale to Fernbridge was renumbered as State Route 211. Without any major highways or county thoroughfares in the area, the secluded communities within the Lost Coast are only accessible by land via small mountain roads. The appeal of The Lost Coast is the dramatic rise and fall of little hwy 211 as it tries to follow this rugged coastline, producing spectacular bluffs and overlooks. Taking a wrong turn as we did took us to Centerville beach and beyond where we dead ended into a farm house with a little sign for folks like us who have wandered down the wrong road. Looking back, I am glad we did as we took time for a picnic at The Lost Coast Headlands FLEENER CREEK OVERLOOK where we enjoyed spectacular views of the coast.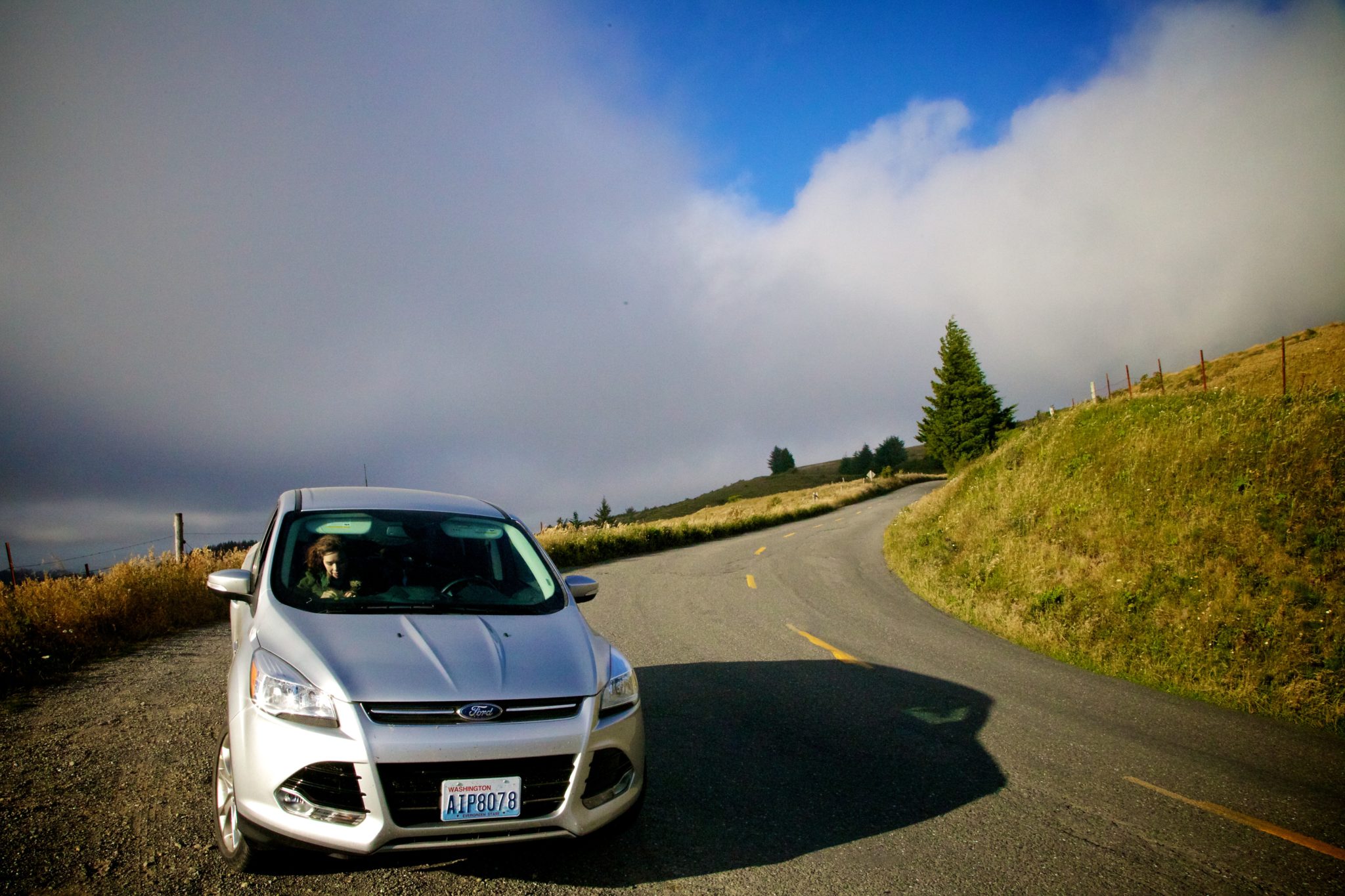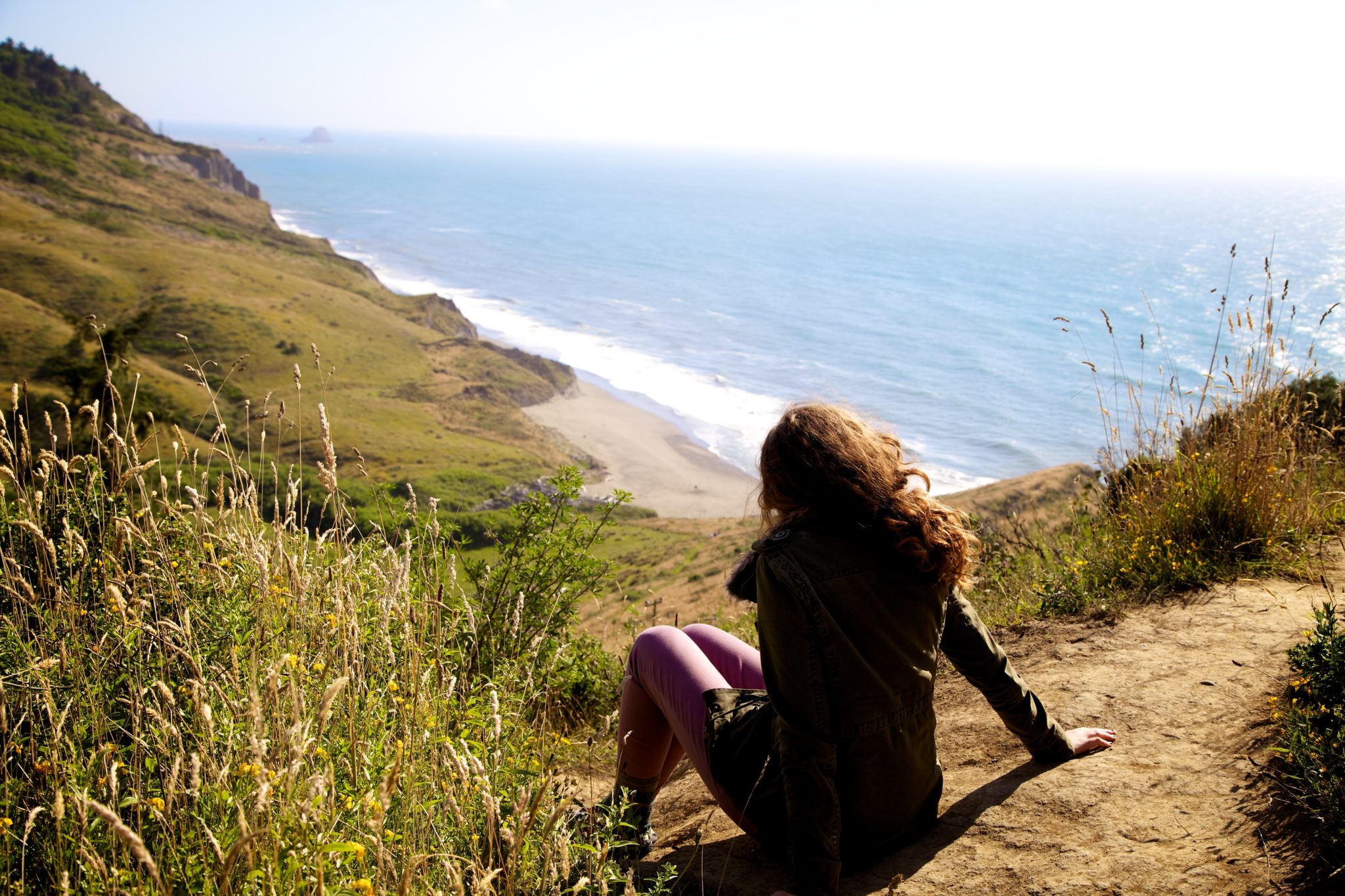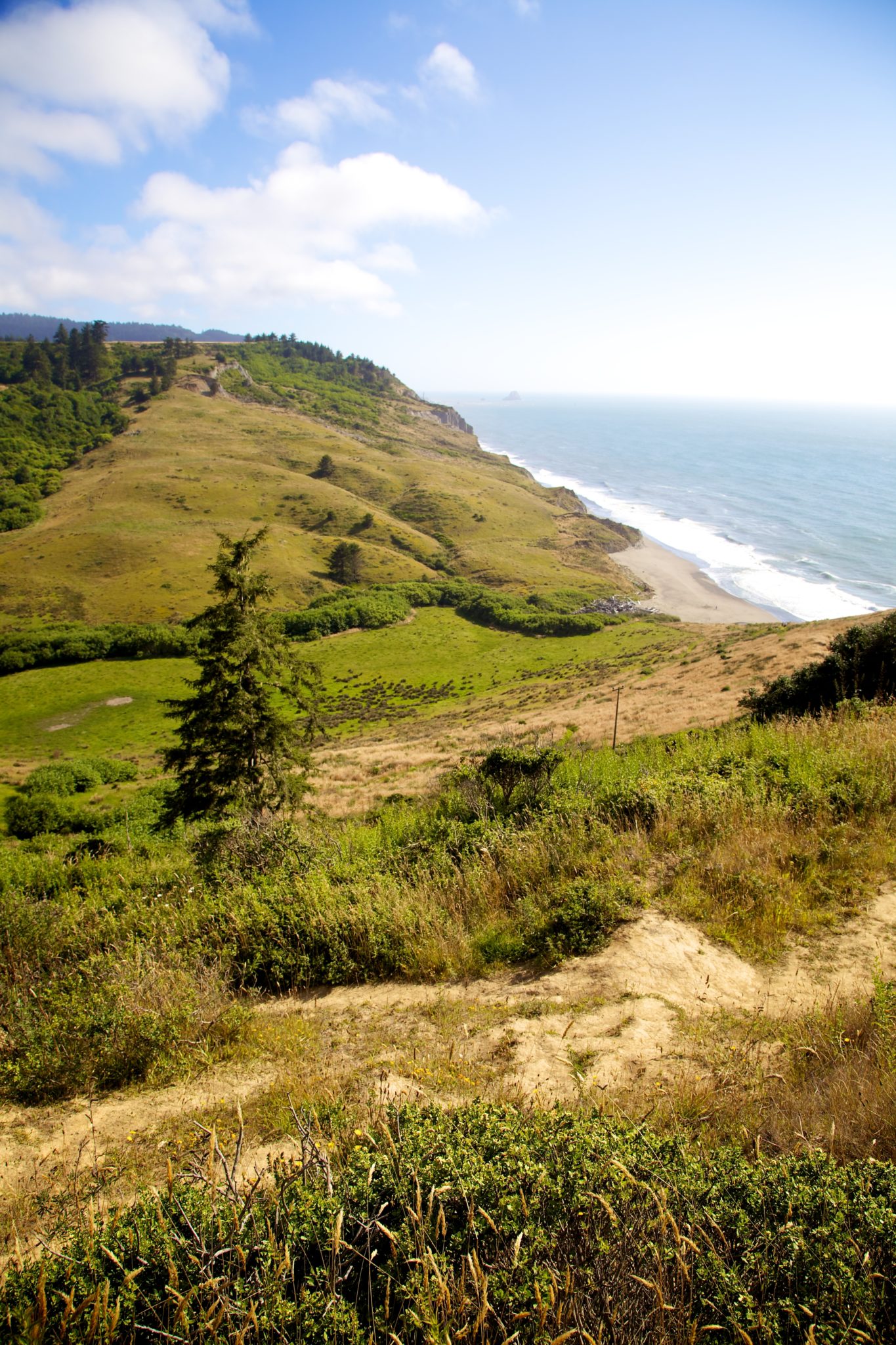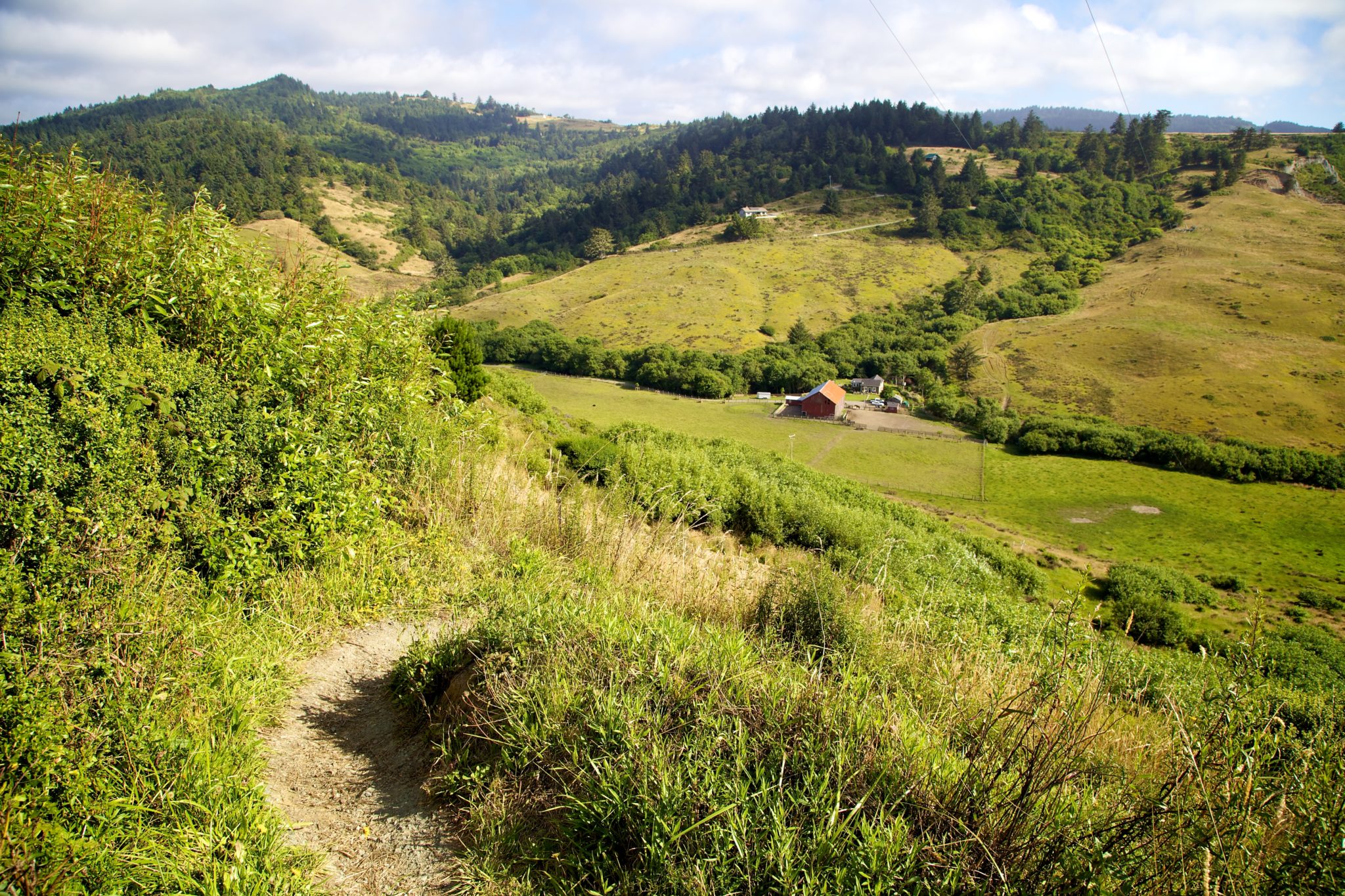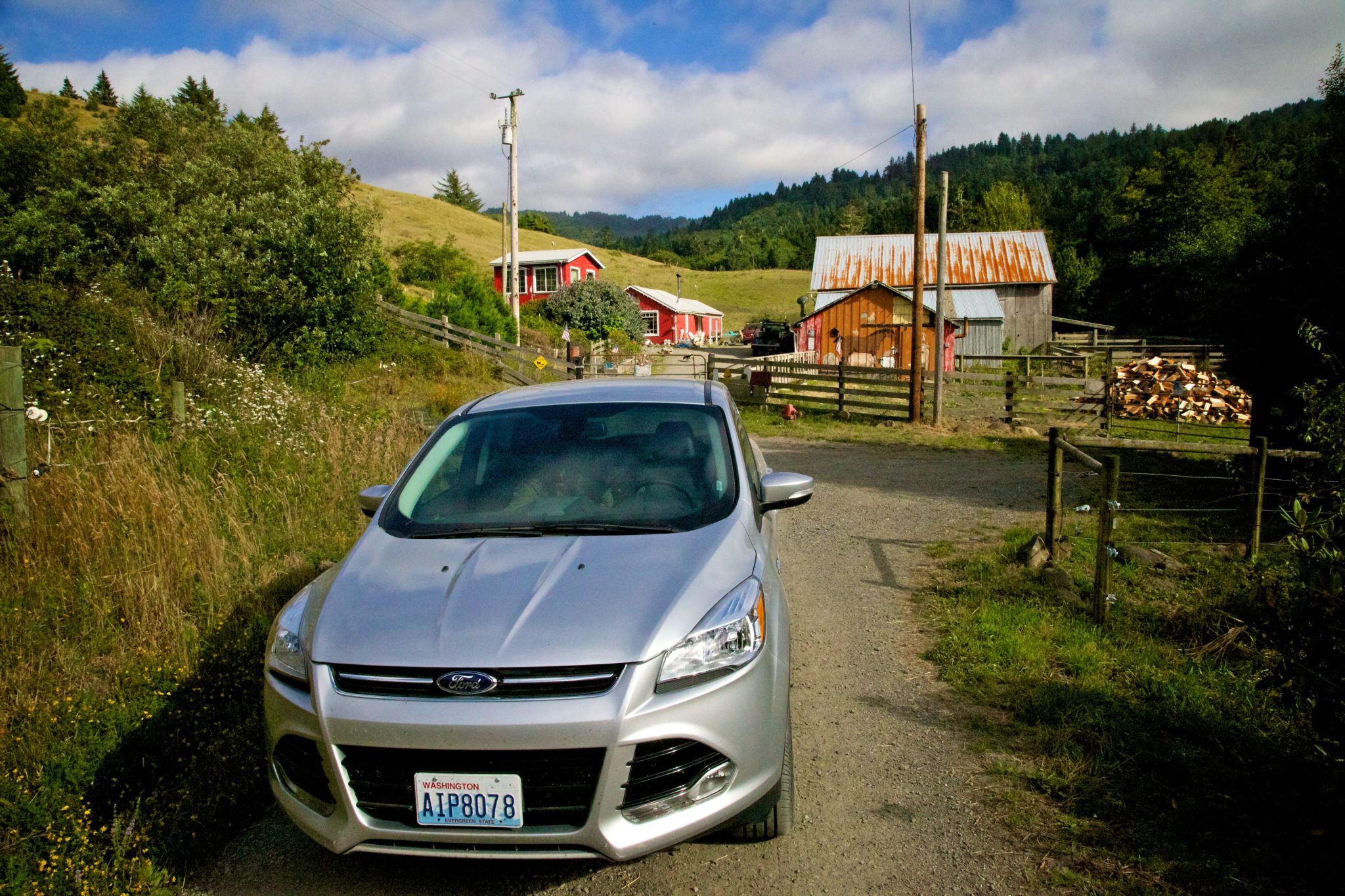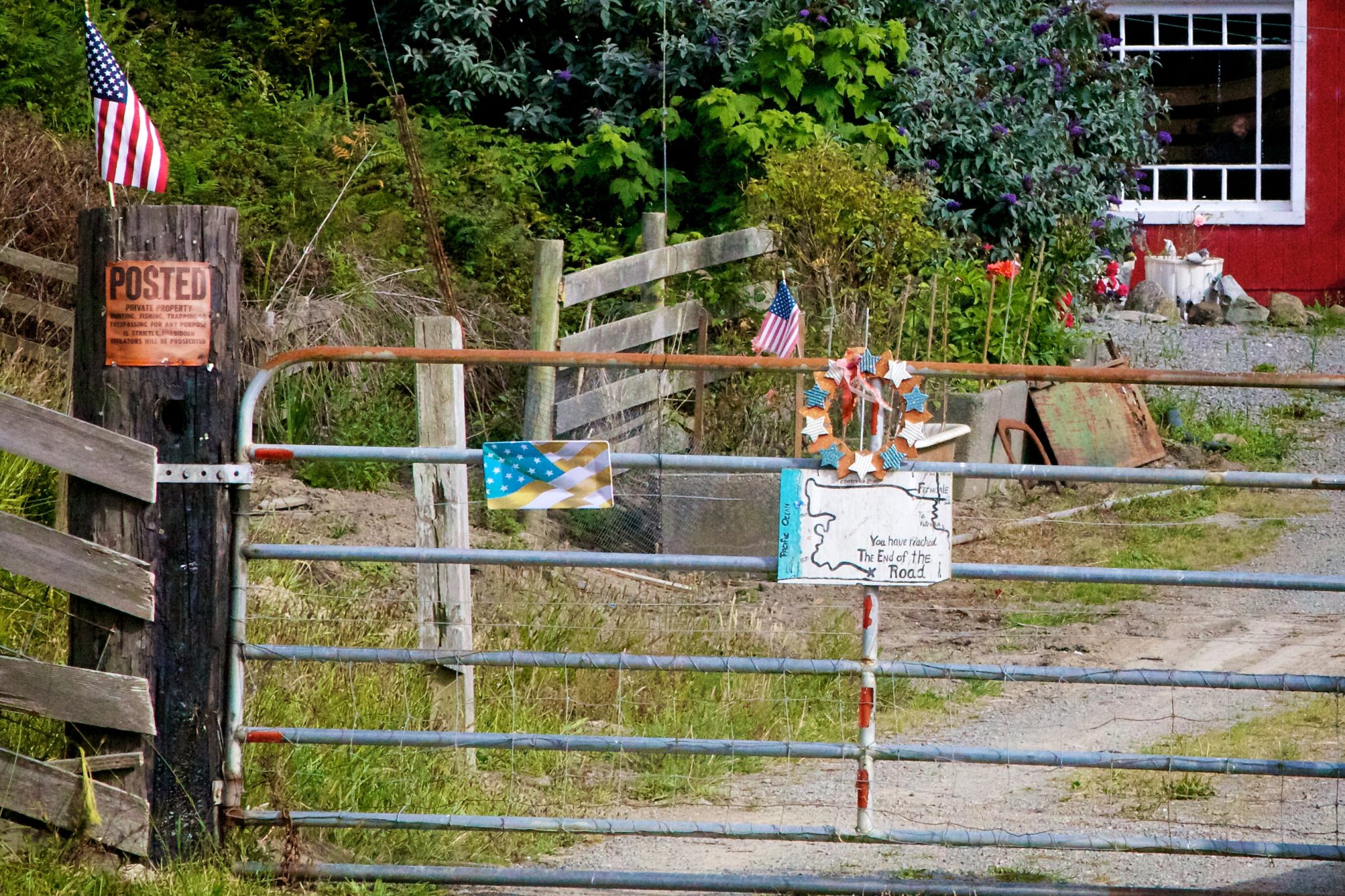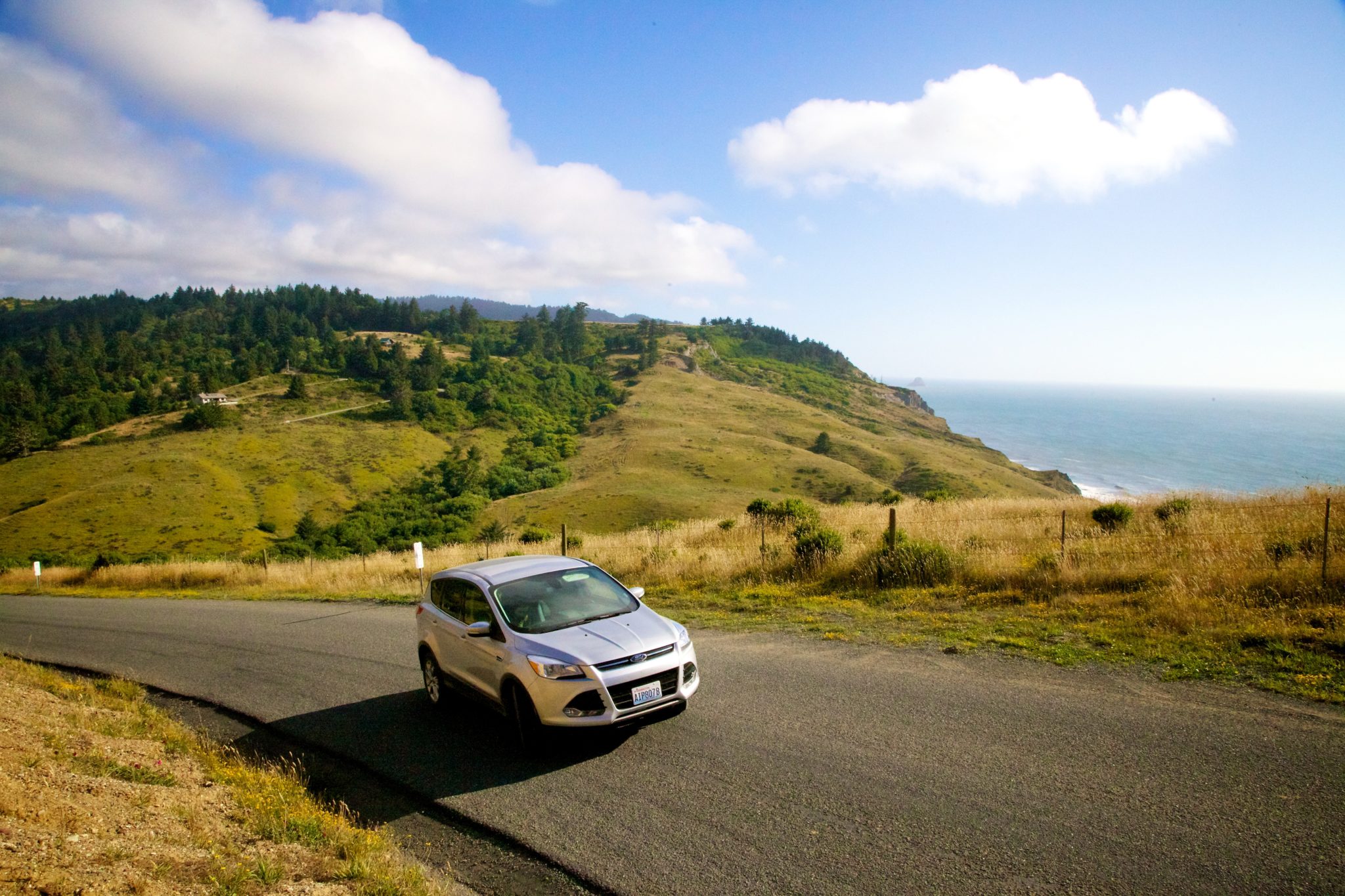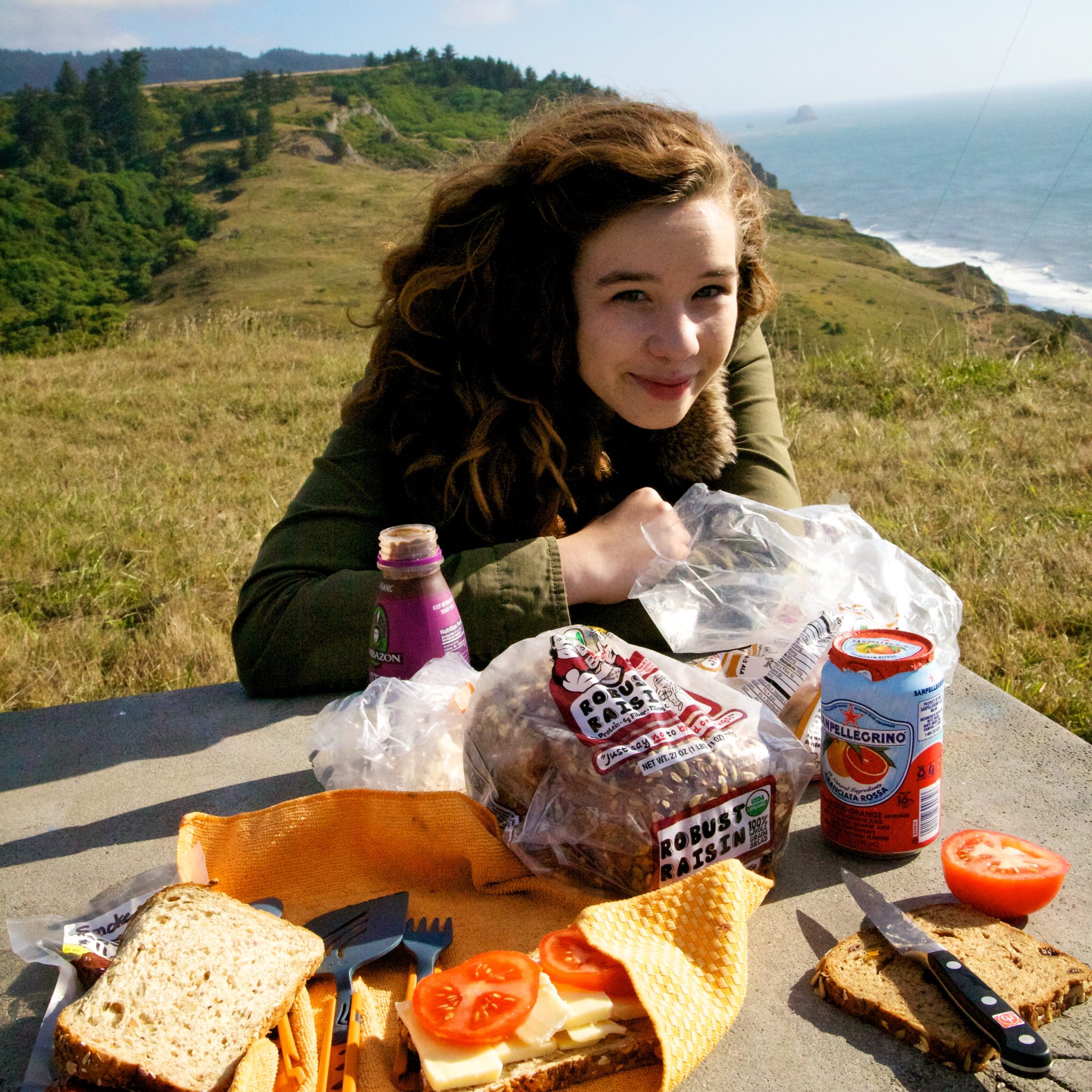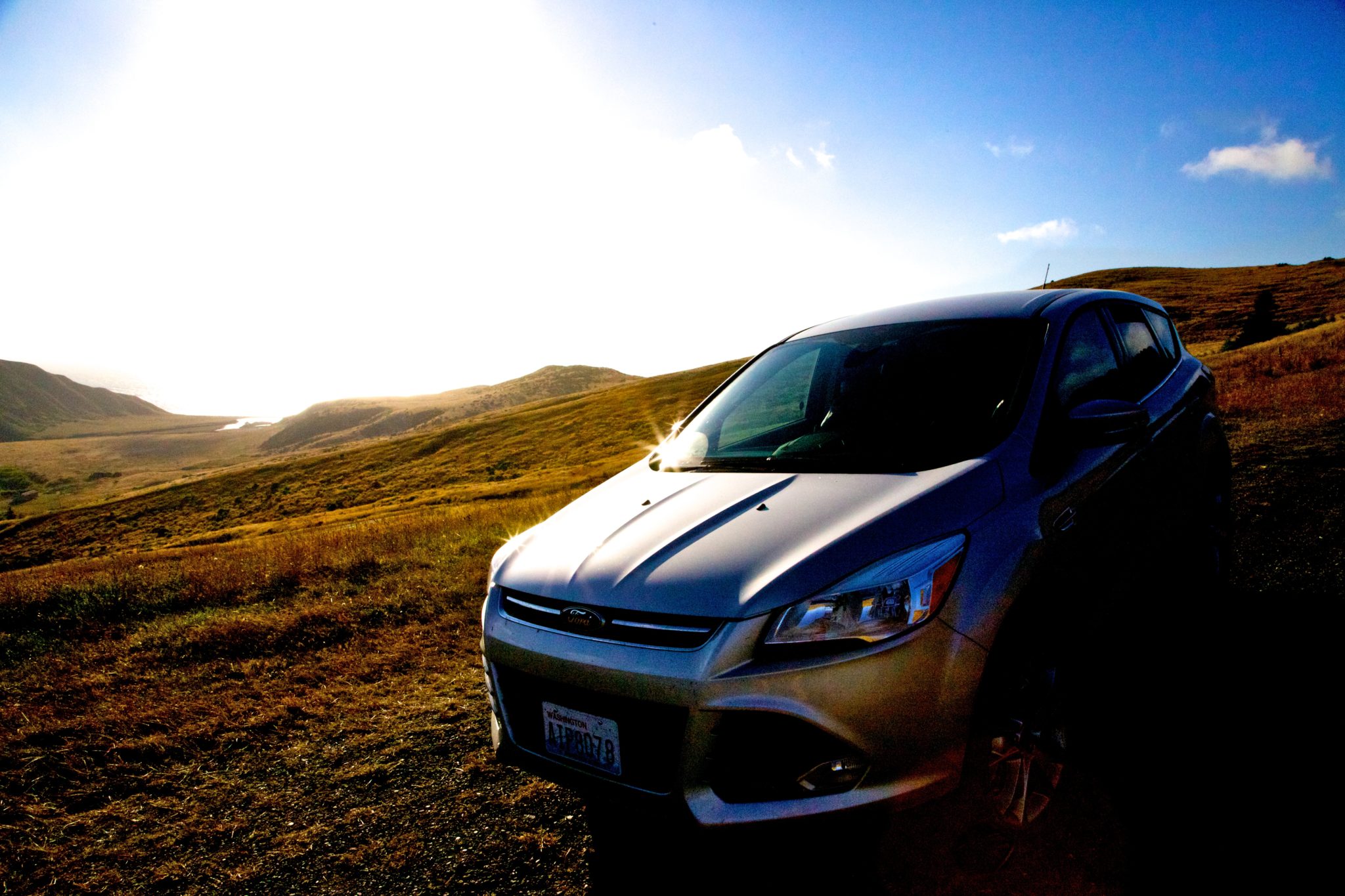 After re-routing back through Ferndale, we picked up the correct turn to Petrolia and continued our adventure on the real Lost Coast. Feeling very alone on this lost stretch of road we stopped frequently for photographs and to soak in the beauty of this wild and desolate coastline. Turning inland, we went through farm towns like Petrolia where we photographed the little country church with the cross on its steeple reflecting the evening sun, and Honeydew where the long one way bridge seemed to radiate it's luminescent green. We realized that the Avenue of The Giants was slowing slipping out of our grasp before sunset and along with it the sight of the world's tallest Redwoods. With a full moon rising and the sun setting to our backs, Carissa and I were getting an unforgettable show and could not imagine for a moment being anywhere else.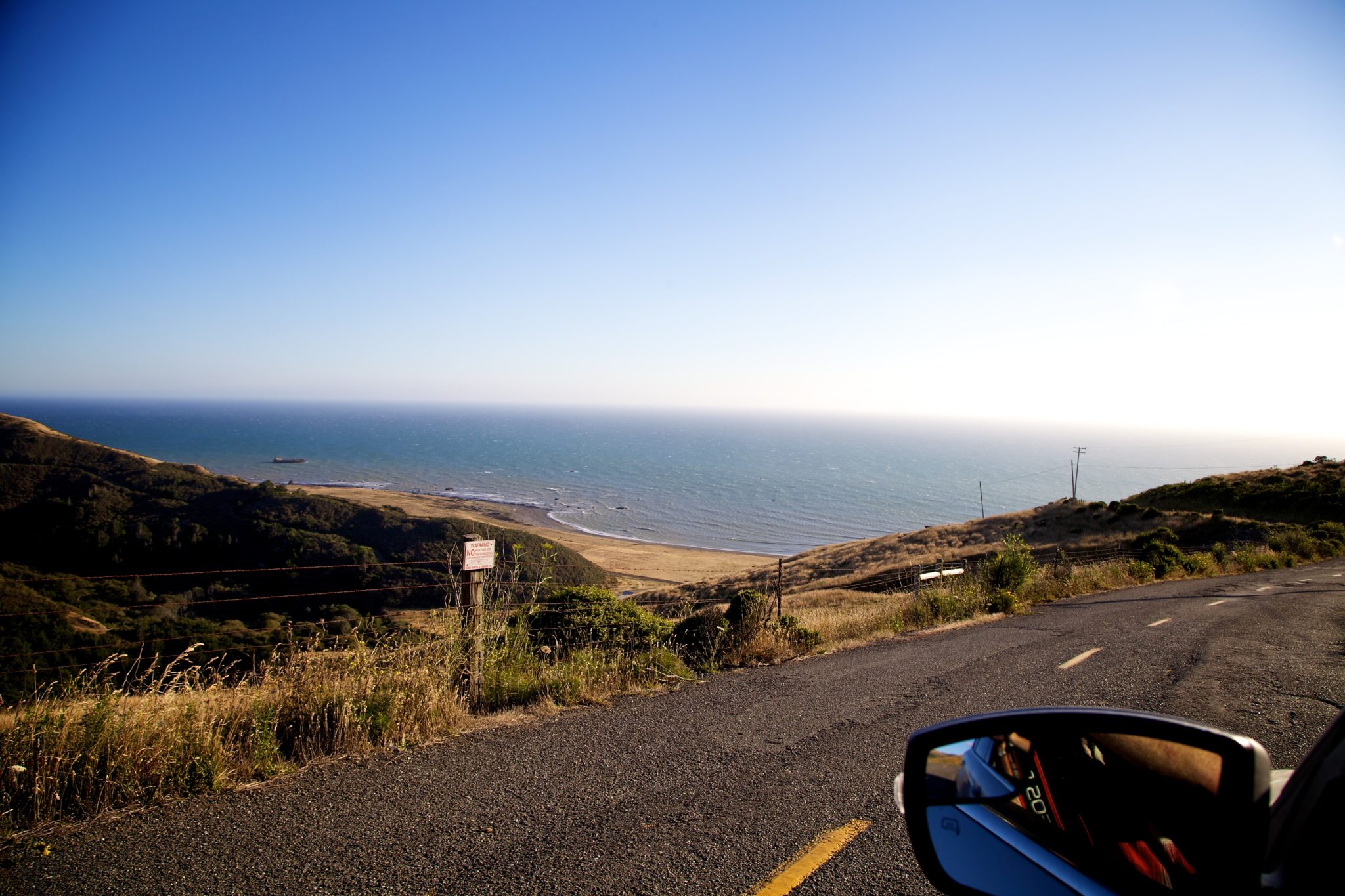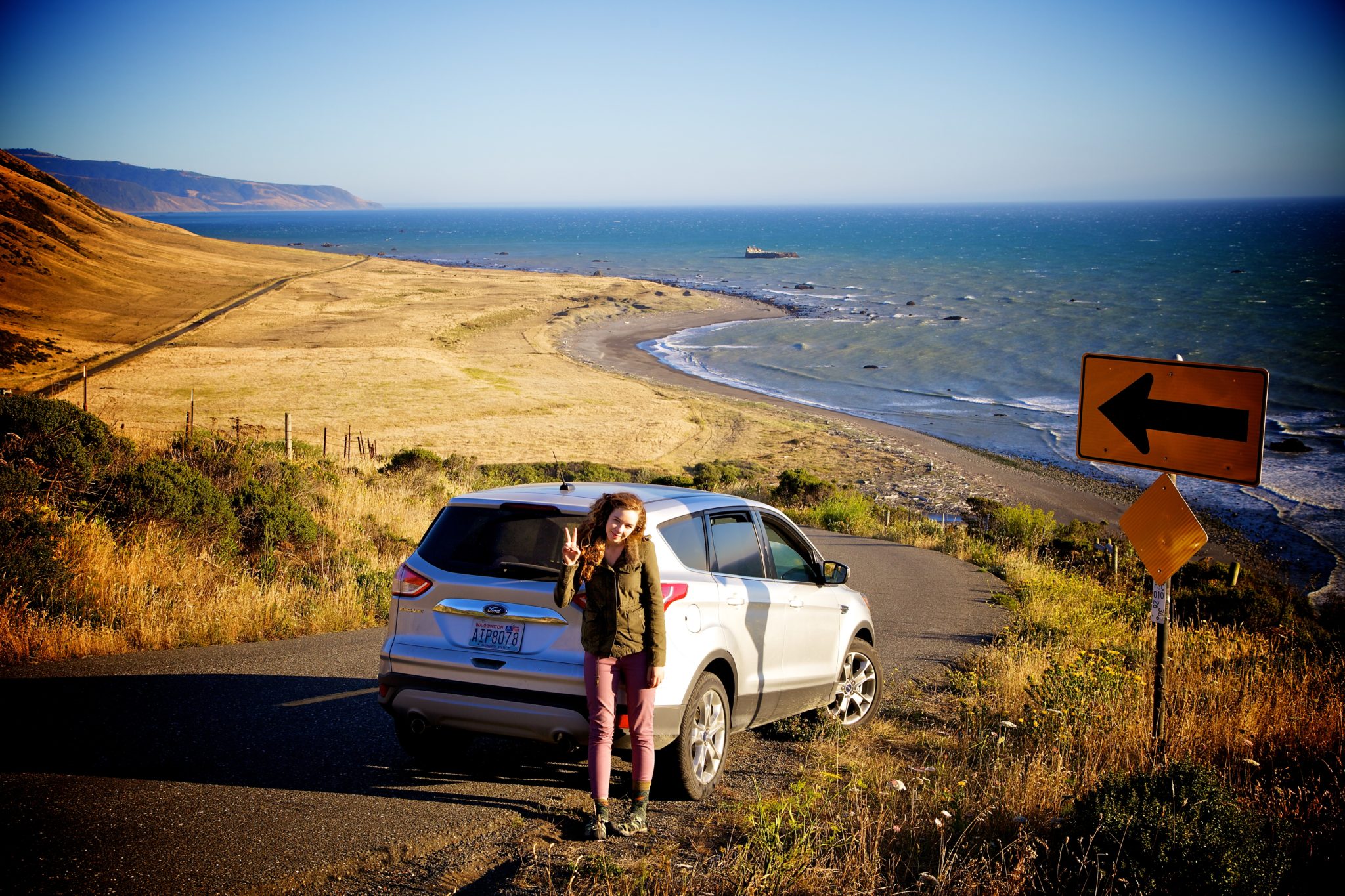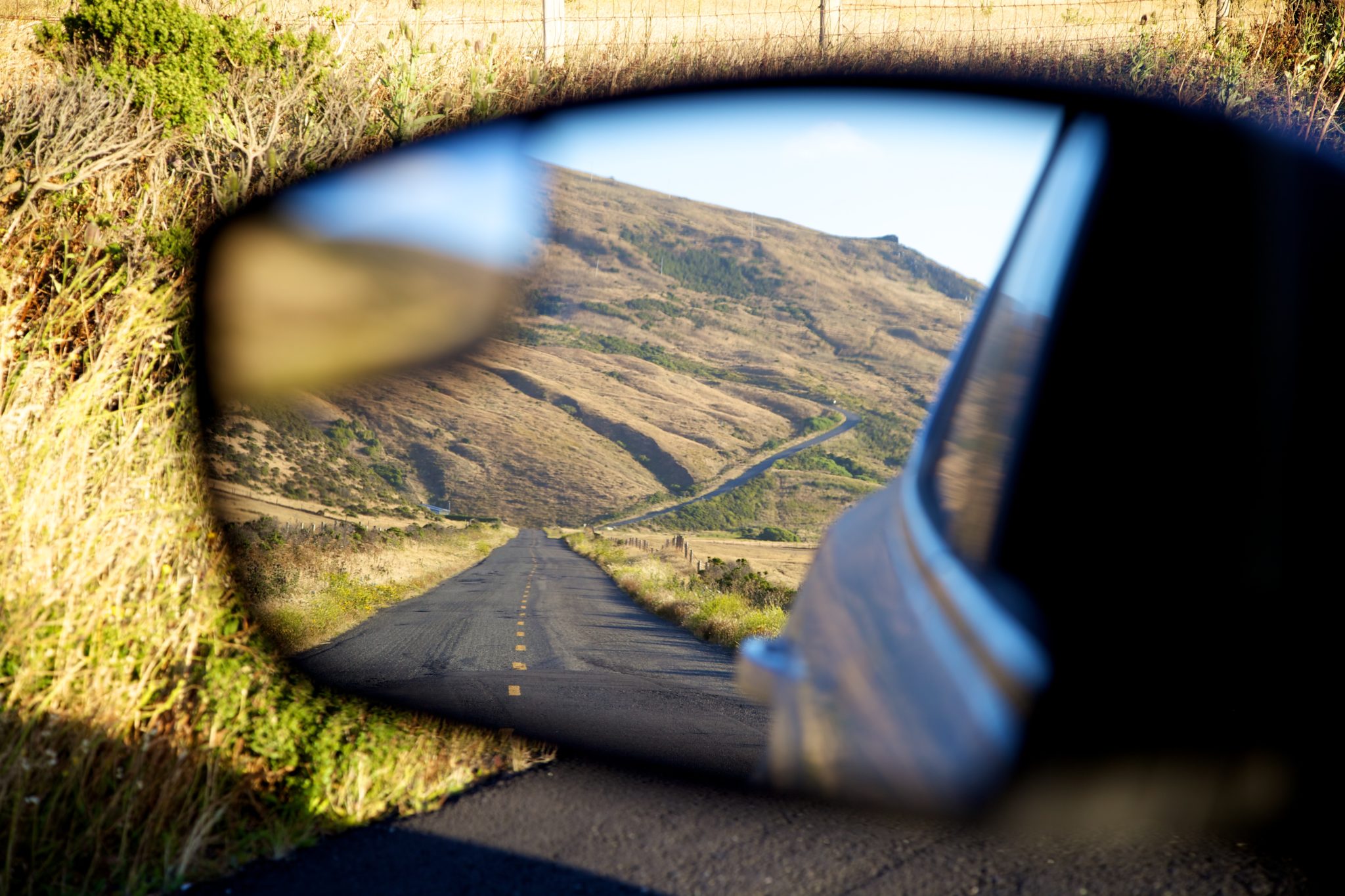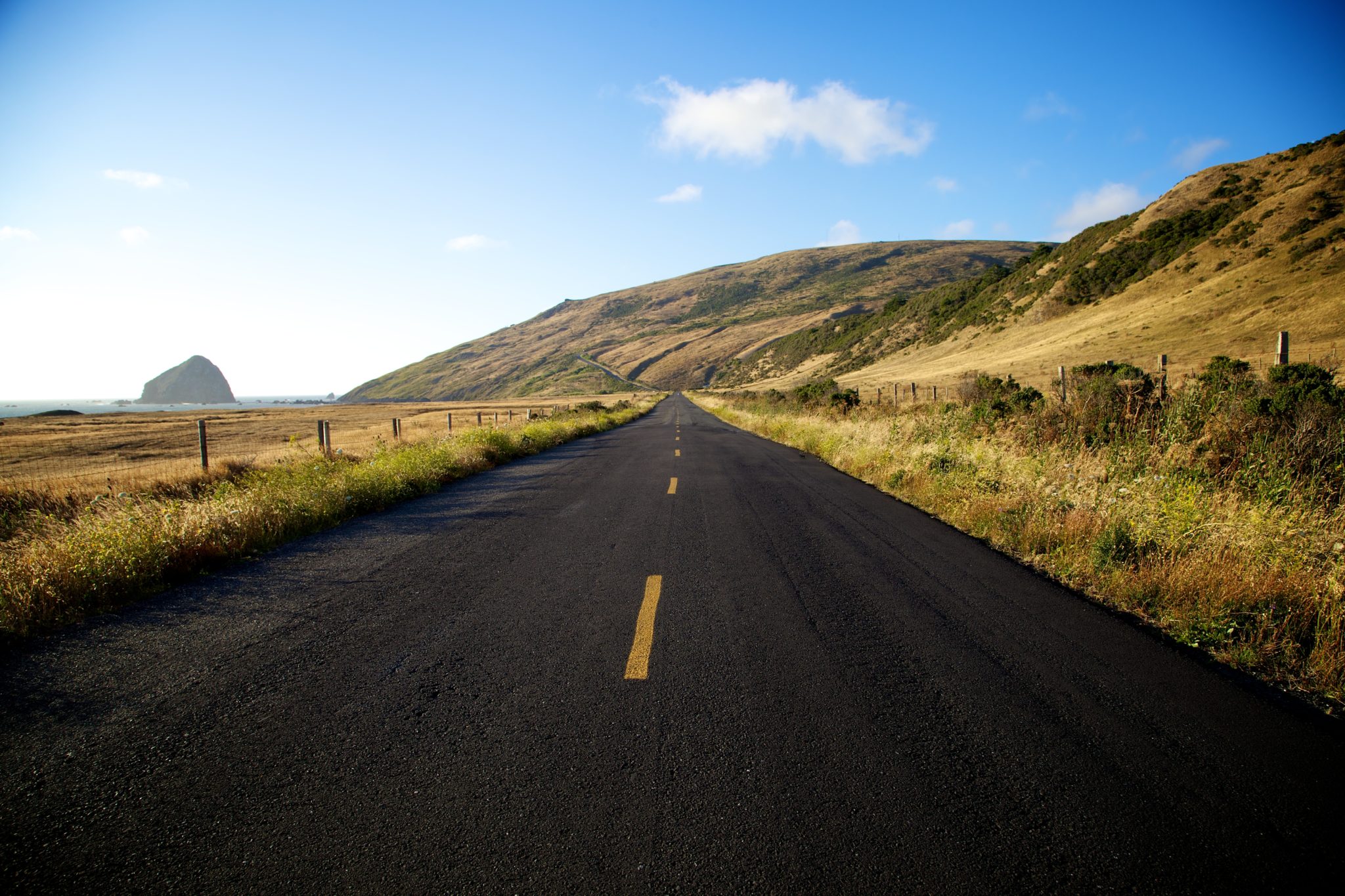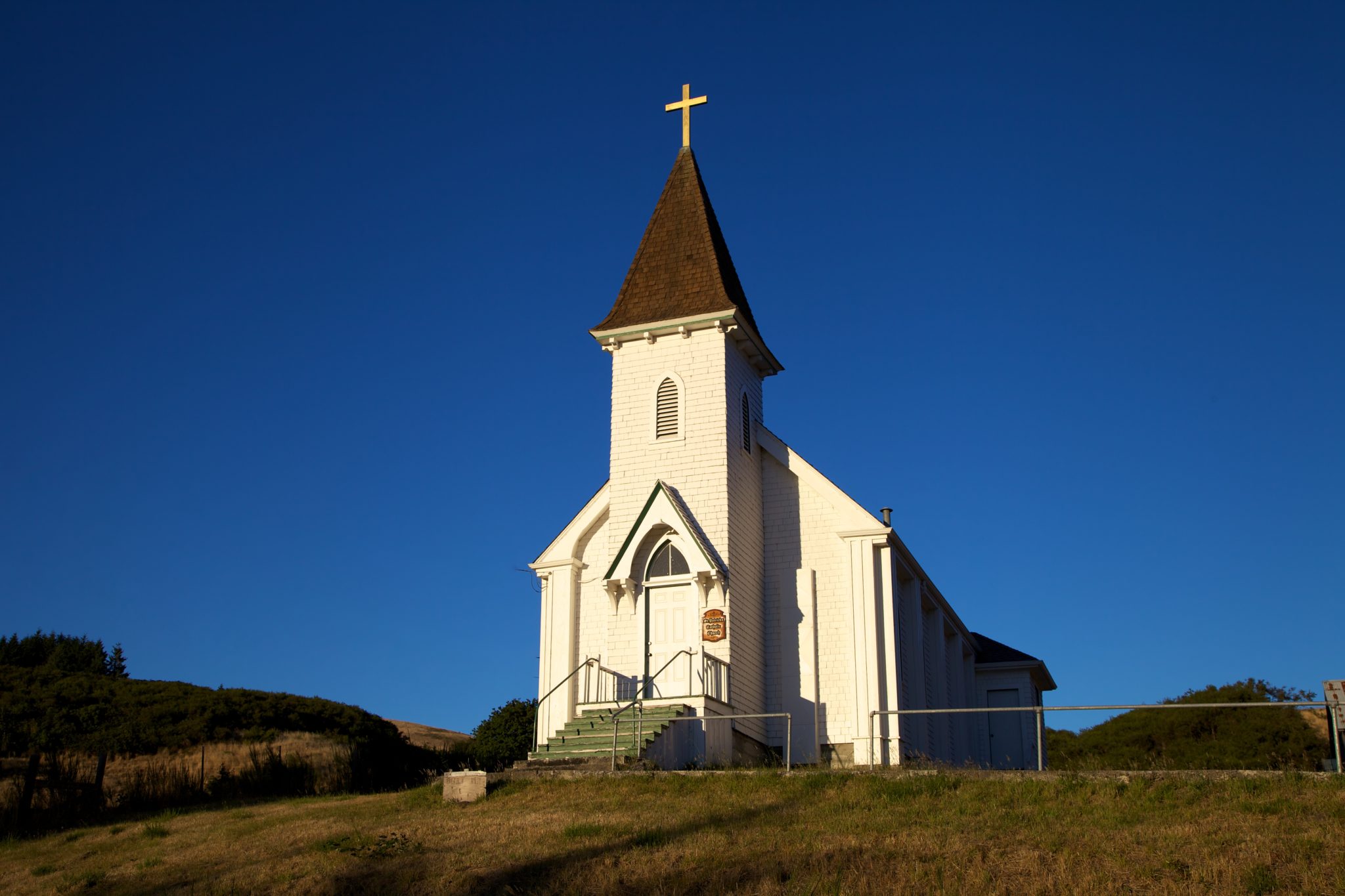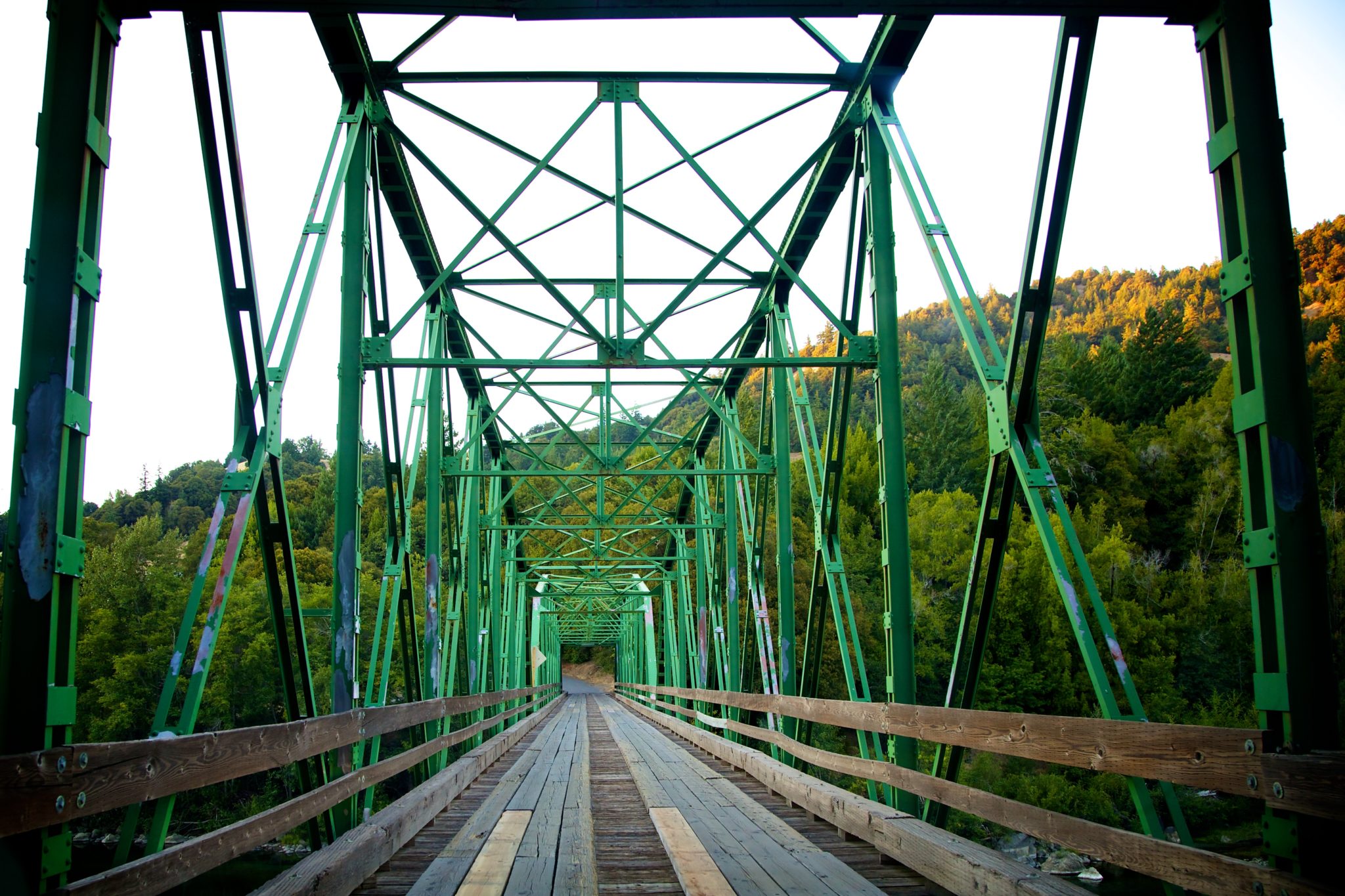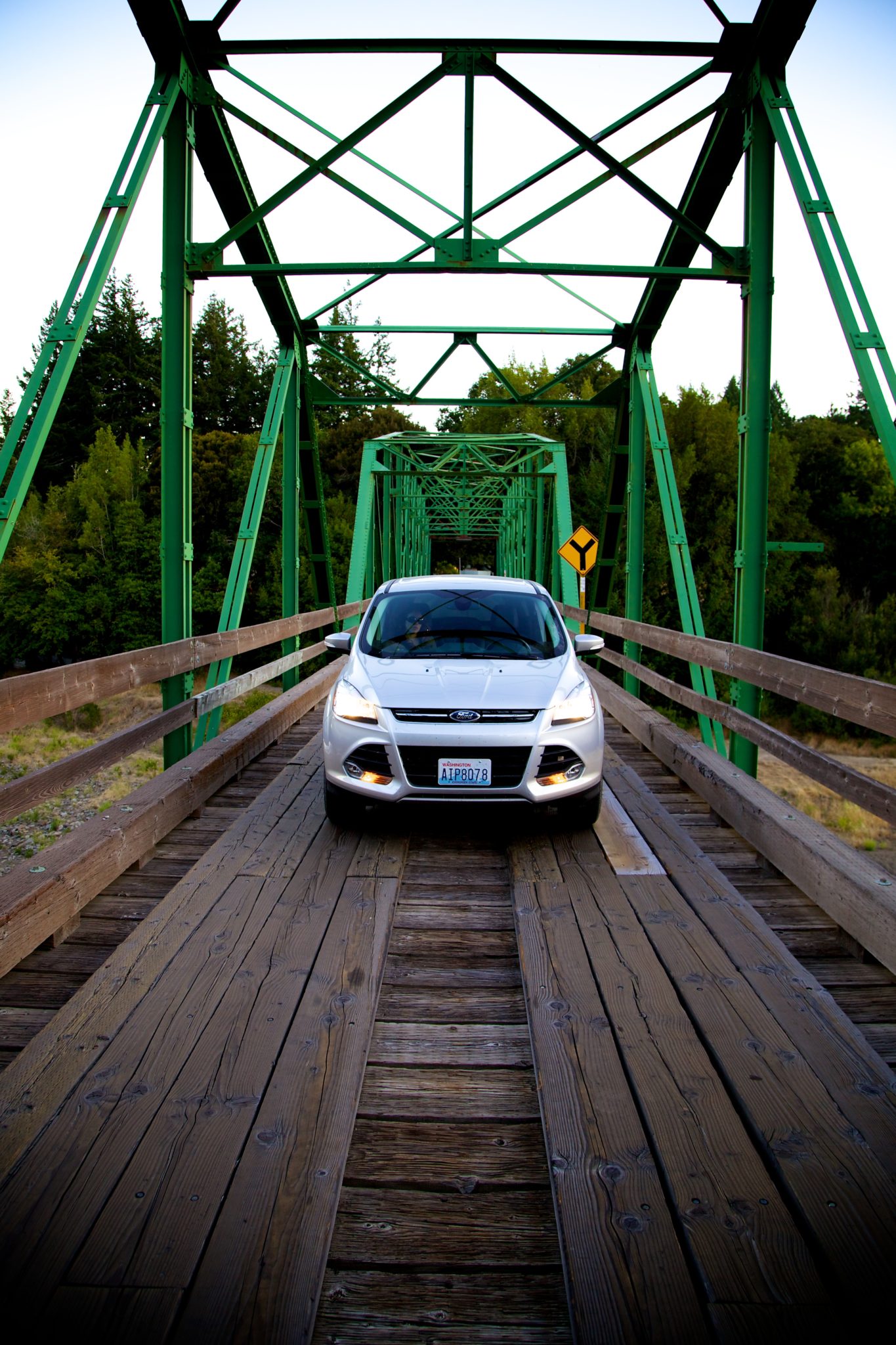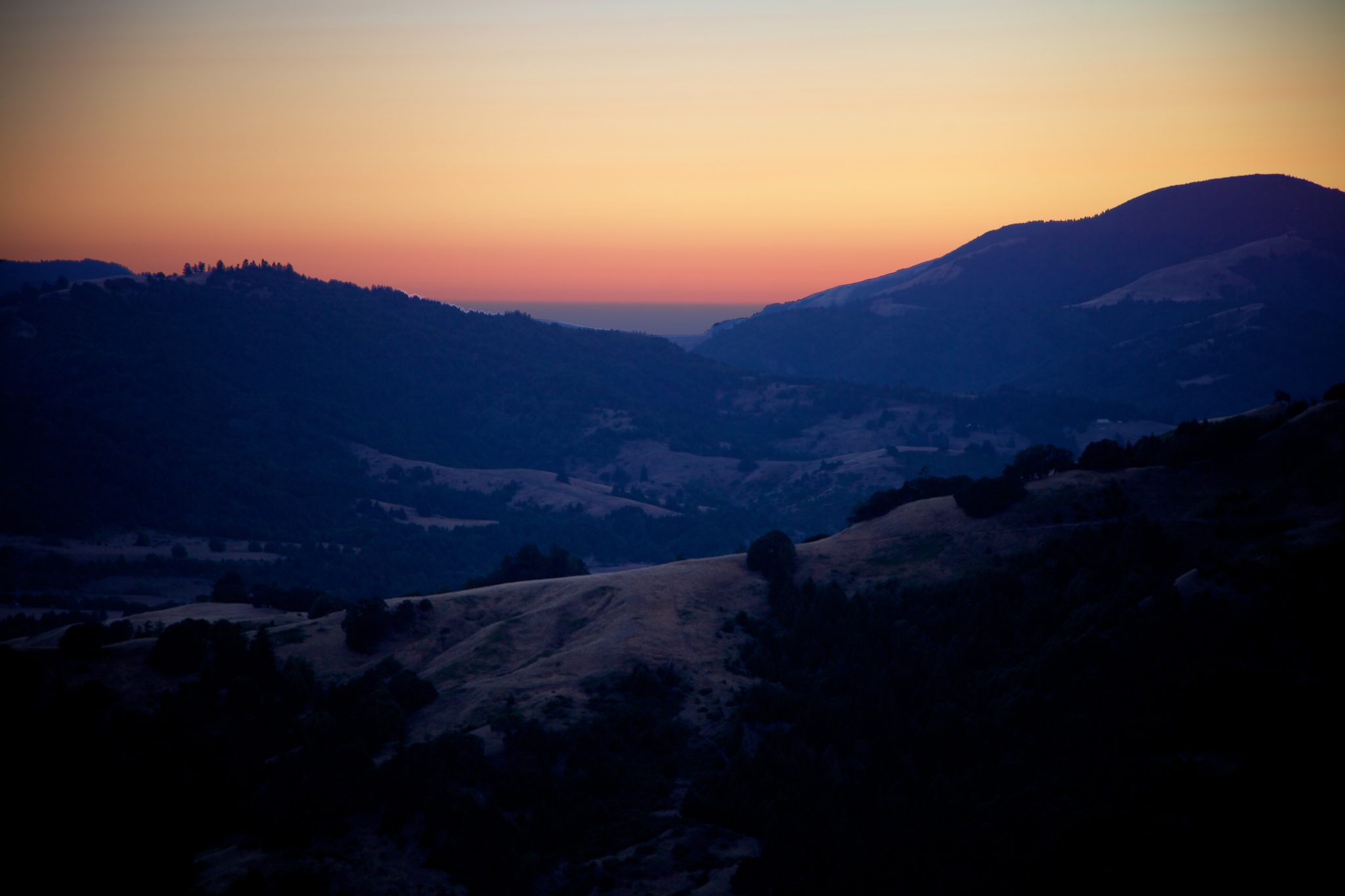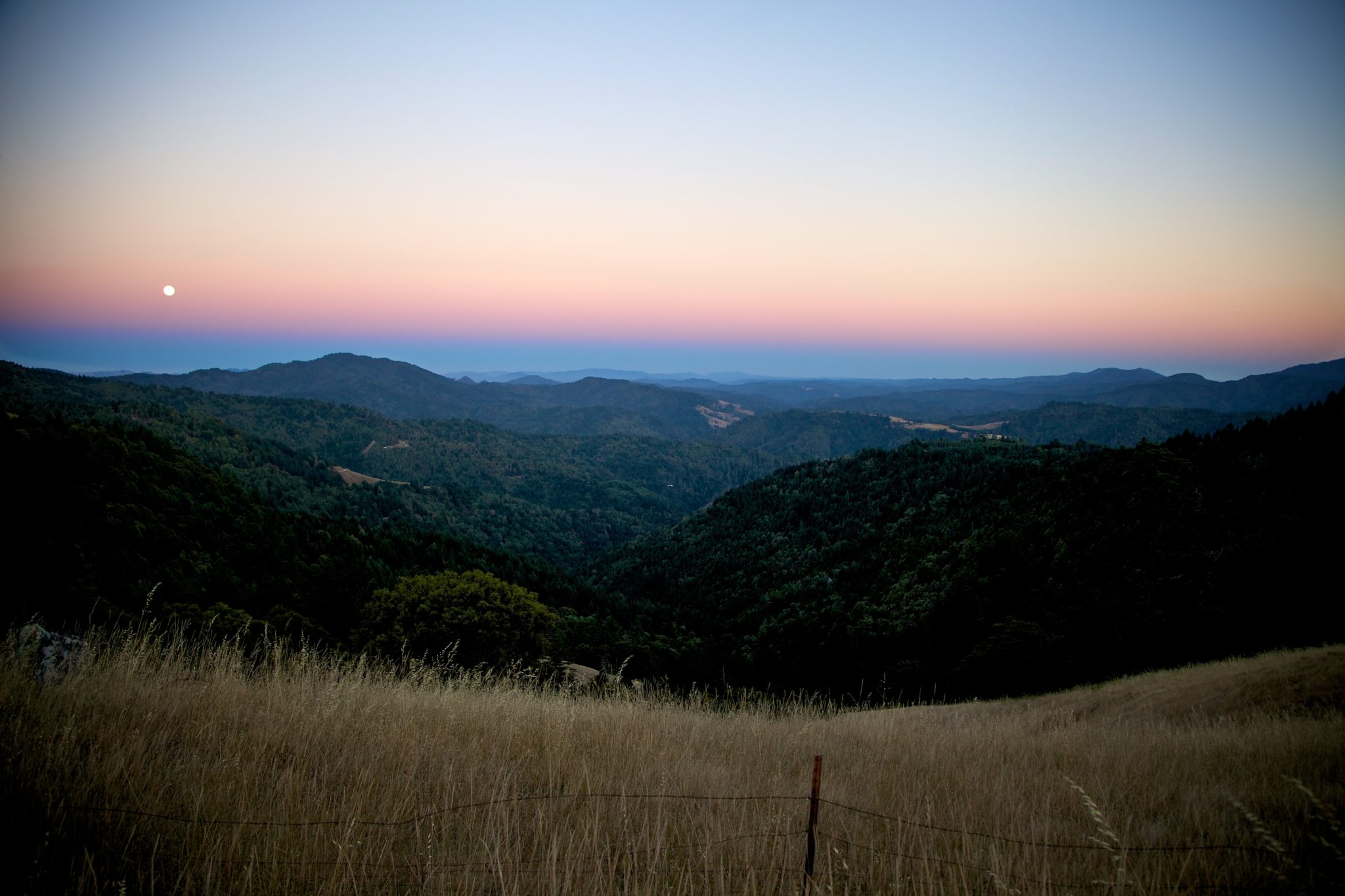 I look forward to sharing the Mendocino area of California with you in my next post.
For more photo's of our Oregon/California Coastal Adventure click here.