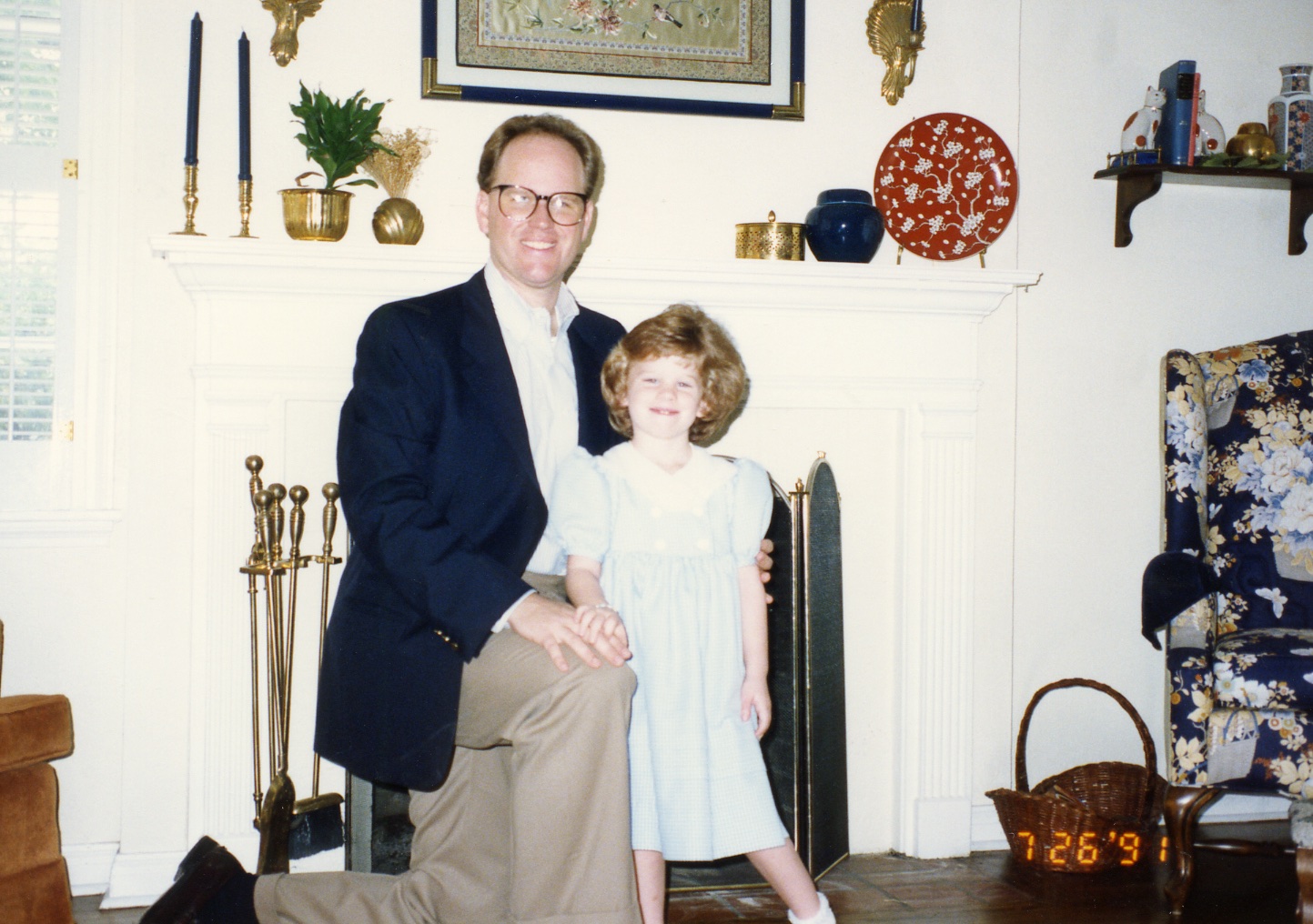 12 May

Meet Me In St Louis, with Christina

I have no idea what I was using for a camera back in 1991, nor do I know if the camera was fully to blame for the blurred quality of these photos, but one thing is crystal clear: my love for this precious little 5 year old girl whose 29th birthday I celebrate today.

I love the mementos I have collected over the years of our children, playground rocks handed to me from their first day at school, locks of hair, ticket stubs and even an occasional receipt from the hospital when they were born. Today I am especially grateful for the items that remind me of my dates with Christina. Christina loved books from the time she was old enough to hold her eyes open. Some of our favorite times were at book stores perusing through the latest Caldecott award winners. When Christina was only a few years old, I would put her in a little seat mounted behind mine on the bicycle and off we would go to Taylor's bookstore a few blocks away.

One of Christina's favorite bedtime books was "Bedtime Hugs For Little Ones" by Debbie Boone. So, flash forward a few years to a very grown up five-year-old Christina who spots the author's name on a sign in Dallas. The sign was advertising that Debbie Boone would be performing the lead role in the soon to be opening play "Meet Me In Saint Louis" at Fair Park Music Hall in Dallas. This was all the provocation that the two of us needed to plan a date. A few weeks later, after a sharing of conversations (that I distinctly remember) over fajitas and nachos, we arrived at Fair Park Hall for the big event with our tickets in hand. We enjoyed the first half from the balcony but during the intermission we could not resist asking permission to take a couple of the floor seats close to the front. Christina was ecstatic over our closeness to the stage, propping herself up as high as she could by sitting on her legs. This leads me to an unforgettable moment at the conclusion of a very dramatic solo, performed by Debbie Boone, when Christina burst into applause… The only problem was she was the only one. All those around us were in awe of this little red-headed girl whose face now matched her hair. I assured her that everyone else simply forgot to clap. She fully trusted my answer and felt a bit sorry for the fellow theater patrons and resumed her full attention to the stage.

At the play's conclusion, we learned that Debbie Boone would be autographing copies of her newly published book, "TOMORROW Is A Brand New Day." Christina captured Debbie's heart as she had mine as we added a autographed book and an evening of treasured memories to our ever expanding collection.