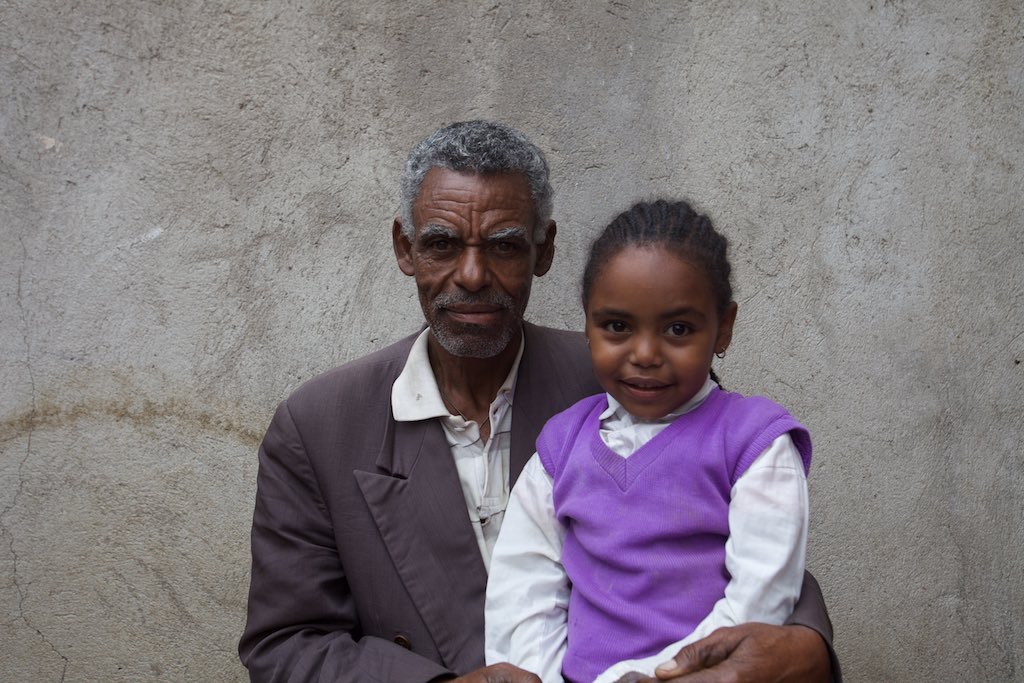 27 Jun

Belihu – In and around Addis Ababa, Ethiopia with Adera Foundation

Tuesday, June 9th – I was to photograph around 40 ladies today who are all in the Adera program and who have children enrolled in the Charisma School Kindergarten, (thanks to support through Adera. Yvette and I had a system in place where Yvette helped the mother into a chair we set up for photographs, then placed her kindergarten student on her lap for the photo. These photos will be printed and given to the moms for a gift.

After photographing upwards of thirty mothers with their student, a gentleman in his early 60's came up to set in the chair. He walked with the assistance of crutches due to missing one leg, his little girl dressed in the school uniform walked at his side. We assumed it was perhaps her grandfather filling in for the mom. I shot the photograph of this distinguished Ethiopian man who was very proud to hold this precious girl in his lap. After the photo I asked questions and found the answers to be very inspiring. Belihu is 63 years old, the little girl is his own. Meseret is his only child. His wife was not absent, she was there. When Belihu heard there was a photograph to be taken of his daughter he was so proud of her attending kindergarten and starting her education in this way that he would have no part of sitting to the side, he showed up, he wanted to be in that photograph. He did, and then I heard the rest of his story, how he fought in the battle of the Derg, the 1970's Ethiopian civil war, where he lost right his leg and still has shrapnel in one eye. Belihu is a man and a father who has been showing up for a long time; we need more men and fathers like him. It was an honor to photograph Belihu and his daughter Meseret today.