27 Jun

Ruth – In and around Addis Ababa, Ethiopia with Adera Foundation

[SEPTEMBER 2nd 2015 UPDATE] A couple of months ago when I was in Addis Ababa, Ethiopia, I wrote a story about a little girl named Ruth who touched my heart. While many of little Ruth's problems cannot be fixed, one could. I just received this photo last week of her proudly wearing her new glasses!!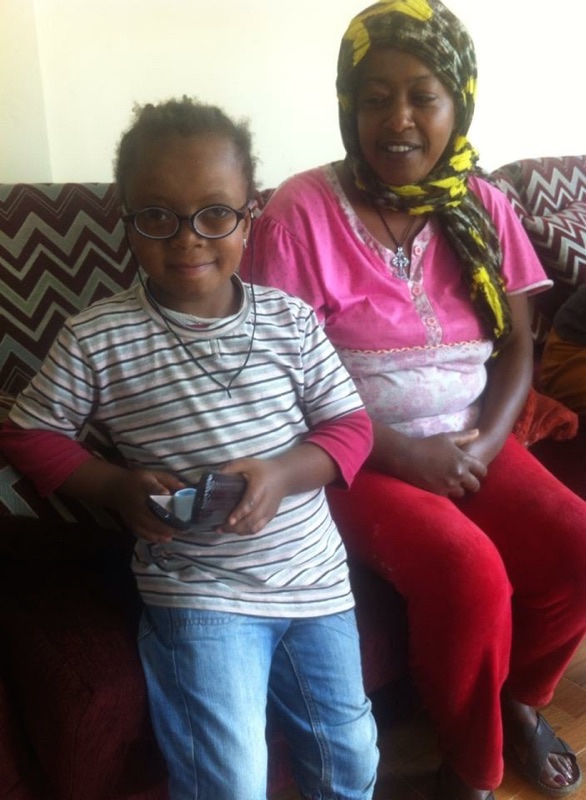 Tuesday June 9th – Every once in a while, if you are fortunate, you meet a little girl like Ruth. Walking around The Charisma School in Addis Ababa, Ethiopia today I was doing my job (with a heart driven passion) of looking for beautiful eyes and smiling faces to photograph when I came across little 5 year old Ruth. Ruth cannot see normally and her hearing is impaired. I immediately sensed that Ruth was special, I put my camera away and just sat by her as she ate a piece of bread. In an environment where children were running, jumping and playing, Ruth was very quiet and still. I was cautious with my approach, concerned that she might be afraid. I found though that she welcomed my attention and embrace. Tears streamed down my cheeks for reasons that I cannot explain, I just held her close as she patted my shoulder and responded with a faint smile. Her teacher told me that Ruth is from a very difficult family background, the details of which I cannot fully share here, but her vision and hearing issues are a product of this. Ruth is now loved and cared for in this special place. Her teacher seats her at the front so that she can see the chalkboard as she requires special glasses, the ones that she had broke.
I am grateful that God has provided little Ruth a place like The Charisma school to attend through the financial sponsorship provided by The Adera Foundation.