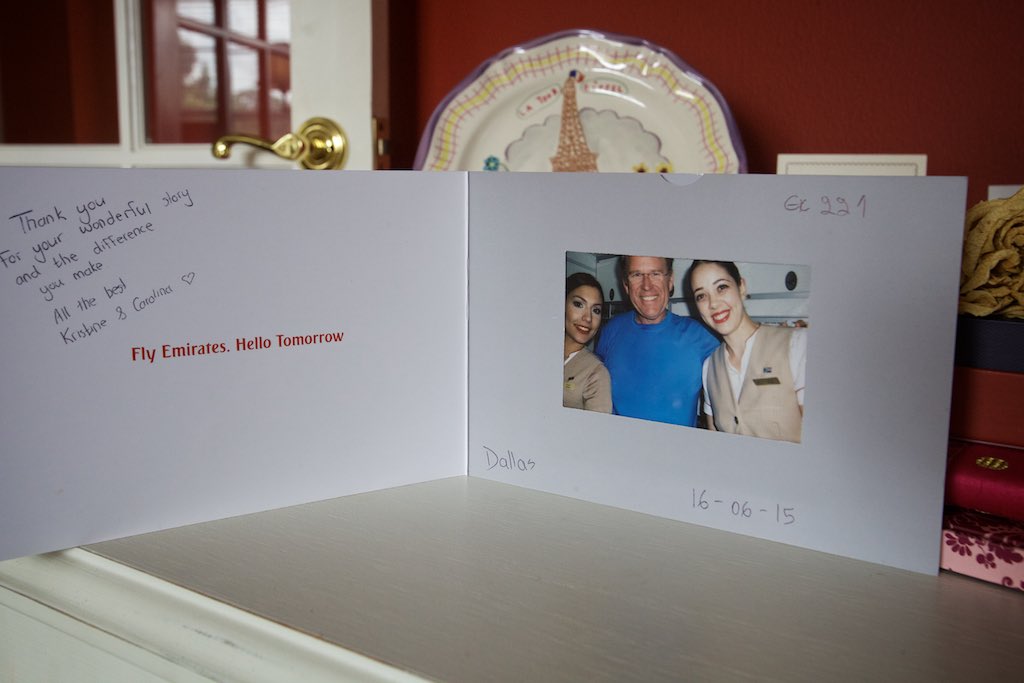 30 Jun

Sharing Trust, Faith and Change at 37,996 feet in the air, somewhere over the Atlantic ocean.

Mission work doesn't stop when you step off foreign soil, there are stories to be shared everywhere we go. When Emirates flight attendants Kristine and Carolina asked me where I had been before my Dubai to Dallas connection, I explained that I was in Ethiopia on a humanitarian photography assignment, telling stories with photographs and words about people God uses to share his love to this broken world. They asked if I get depressed seeing so much pain and suffering in the areas of extreme poverty to which I travel. I answered by telling stories about strong little Jennifer and precious Mary Jose in Guatemala, about little Therese in the Philippines and 18 year old Sathish in India. I told how their lives were changed because someone cared enough to share the love of God in their lives and walk beside them; that love conquers all, even death. By this time we all had tears welling up in our eyes as I shared Trust, Faith and Change and how it allows the relationship with your lost loved one to continue, and their story to live on; around the world.

Thanks Kristine & Carolina for your kindness, making a 15 hour flight seem like a lot less.