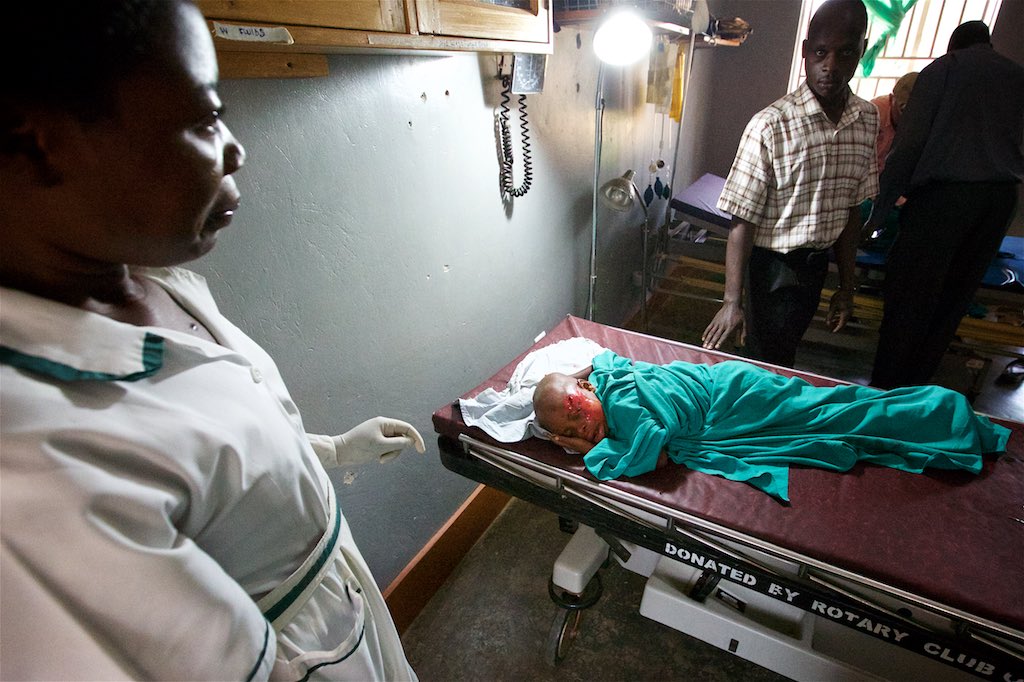 11 Jul

The reality and fragility of life in Uganda

July 11th, 2016, In the Rikai area of Uganda – photographing for The Master Cares Foundation

I normally make it a point to show the beautiful side of helping those in need, the results of those who are the hands and feet of Jesus, I call it Capturing Grace. But If all I showed were happy faces it would somehow be disrespectful to those who call this extremely harsh environment here in Uganda their home. It would be cutting out the realities of their life. So be forewarned, some of these photographs are a bit graphic.
Shortly after 7am I was awakened by a knock on my door, It was Charles, still in his pajama's, his voice full of emotion as he announced; "some of our children have been seriously hurt in a accident, be ready in ten minutes, we have to go."
As Charles drove us down the deeply rutted dirt roads to the hospital in Kyocera, The details started to unfold. A boda boda carrying two sets of sisters between 4-8 years old to school lost control and crashed, seriously injuring 6 year old Namanda Catherine, three others were injured but not seriously. All four children attend Master Cares Christian Academy, making this very personal for Charles, these are his children, he cares for all 289 of them as if they were his own family.
Arriving at the little African hospital, we could hear the screams from little Catherine from outside. Charles, along with school principal David stood at the side of Catherine and tried to comfort her while school nurse Namulinde Rebecca did all she could to control the bleeding from the deep facial lacerations little Catherine had suffered. The doctor arrived shortly afterwards to suture her wounds and asses the damage to her head.
The tragedy that occurred Monday morning underscores two things, life here in Uganda is rough and very dangerous, and the school that The Master Cares Foundation runs not only educates, but is this communities family as well.
Please pray for little six year old Catherine, pray for healing and for her head wounds to not be severe.