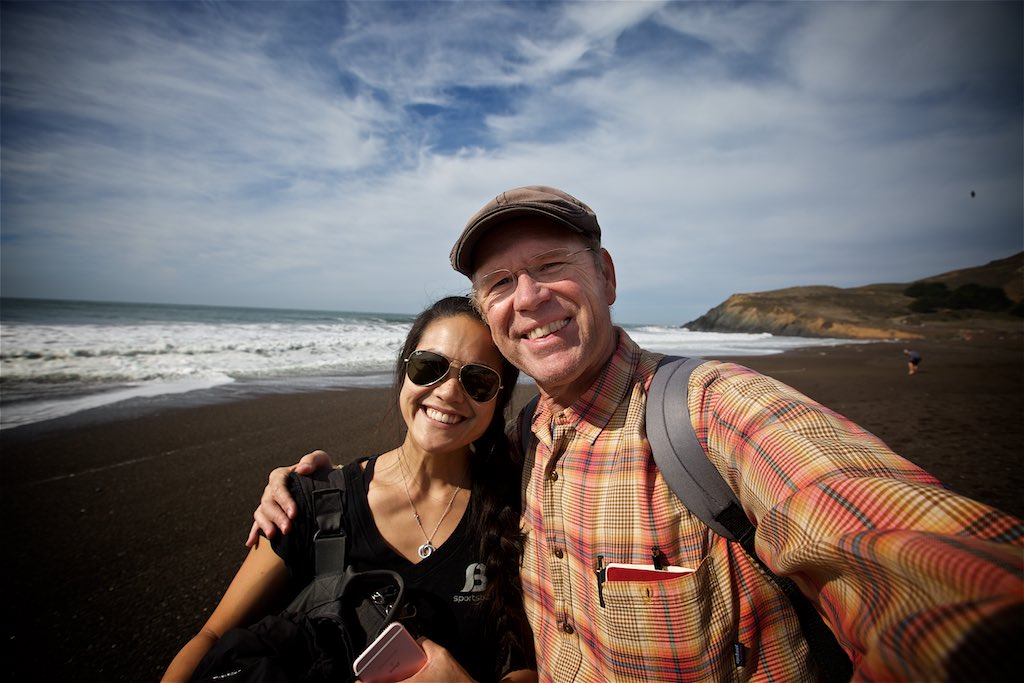 03 Nov

Hiking the Marin Headlands with Kat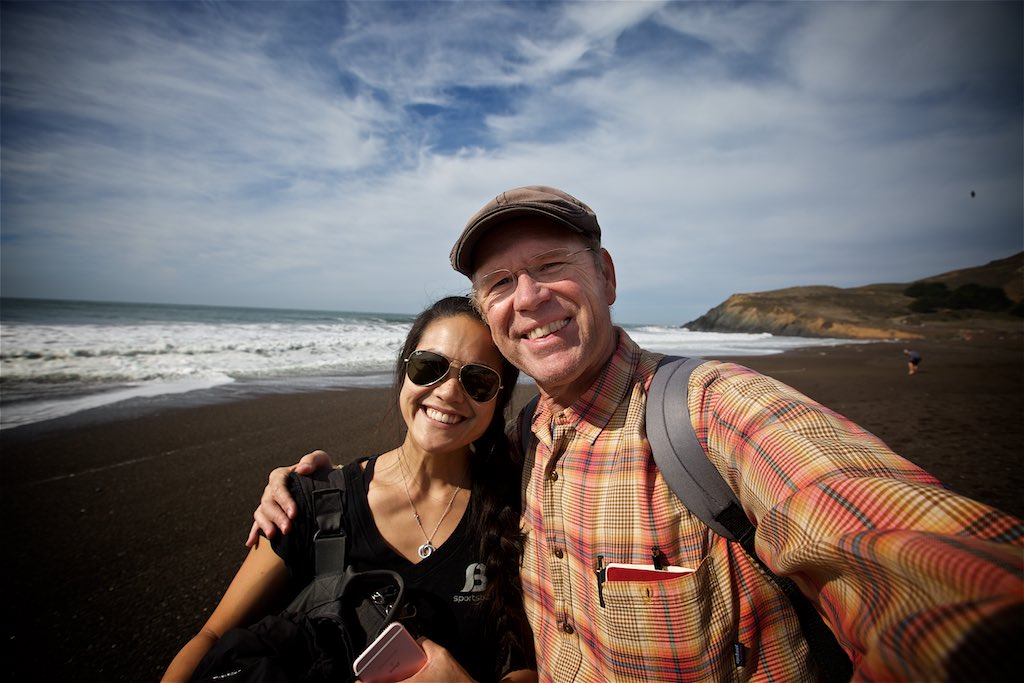 Ever since my discovery of the Marin Headlands fifteen years ago, it has been one of my happiest places on earth. At some point in each of my children's lives, we have explored these mountains together. The only thing I enjoy more than this majestic strip of California shoreline has been sharing it with those whom I love.
This vast wilderness is as wild as any on earth, separated from the urban sprawl of San Francisco only by a shimmering body of water that heaves to and fro as it makes it's way under the Golden Gate Bridge. On my numerous trips to this area, no two have been the same. Weather plays a major factor and can change the experience in a heartbeat. Ever since 1855, Point Bonita Lighthouse has protected ships from these steep and jagged cliffs and has been a beacon of light to those seeking refuge from the storm.
I'll never forget my first trip to the Marin headlands. It was a mountain biking adventure and I found myself hopelessly lost, having no idea that I was cresting a peak that towered high above the ocean. Only the sound of Foghorns below gave clue to what I was about to experience. From high atop Hawk Hill the sun burned its way through the fog, providing glimpses of the the Golden Gate Bridge to my left and the Pacific Ocean, in all of its emerald-green glory to my right. With those markers for a compass I was found, once again.
Recently my adventures have expanded around the globe, having summited Mount Kilimanjaro less than three months ago. It was on this trip that a beautiful friendship was forged between myself and climbing buddy Katherine. When I discovered that Kat, who lives in the Bay Area, had never experienced this coastal paradise, I saw it as my personal responsibility to right this wrong. This past weekend, armed with a box full of Dynamo donuts and carefully selected groceries from my favorite market in the mission, I showed up at the San Francisco skyscraper that Kat calls her work and our new adventure began.
From our morning on the front porch watching foxes and coyotes to recounting the experience of summiting Mount Kilimanjaro only a few months prior, these photos tell the story of our time together. We hiked the headlands while reminiscing about the experience of sucking oxygen from the thin air found at 19,341 feet. Summiting Mount Kilimanjaro is an experience one never forgets and spending time with those who shared that experience is special in of itself.
Our adventure concluded with a return crossing of the Golden Gate Bridge, the sun setting to our right as the rotating beacon of light from Point Bonita lighthouse continued to light the path for unfortunate souls who have lost their way.