24 Feb

Divine help for Carmela, in the Dominican Republic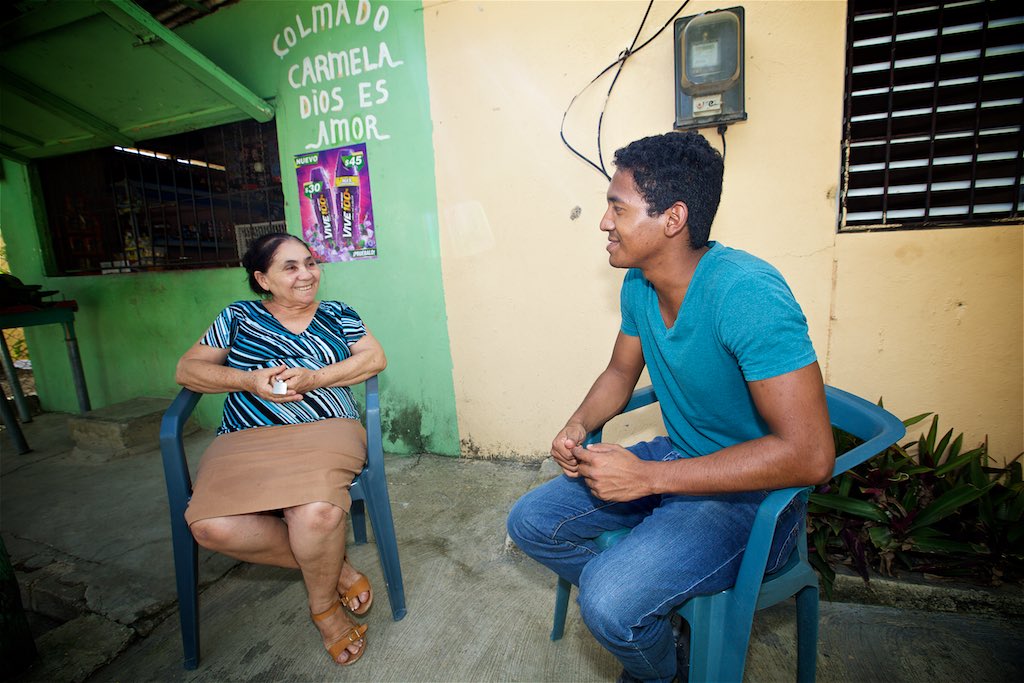 – Photographing on assignment in the Dominican Republic for Esperanza
As an associate with Esperanza, Carmela Mota has not been alone through the loss and hardship life has dealt her.
Five years ago, Carmela felt hesitant to take a micro finance loan from Esperanza, but after learning the heart behind the loan, her hesitation soon disappeared.
Her first loan of five thousand pesos ($130) allowed the expansion of her small neighborhood colmado (corner shop) into a add-on to her house. Subsequent loans have added doors and windows to her home.
Three years ago, Carmella's world reeled when she was given the news that her husband and love of her life tragically died in a car wreck. Josue, her Esperanza loan officer, delivered the news and has been part of the circle of support Esperanza has shown to Carmella over the years since her loss.
When asked what one word best describes what  Esperanza means to her, Carmella was understandably emotional. In the end one word was not to be found; instead there were two: DIVINE HELP.
Esperanza International's Christ-centered mission is to free families from poverty through initiatives that generate income, education and health, restoring self-worth and dignity to those who have lost hope.