30 Oct

Iryna's Story at Fathers House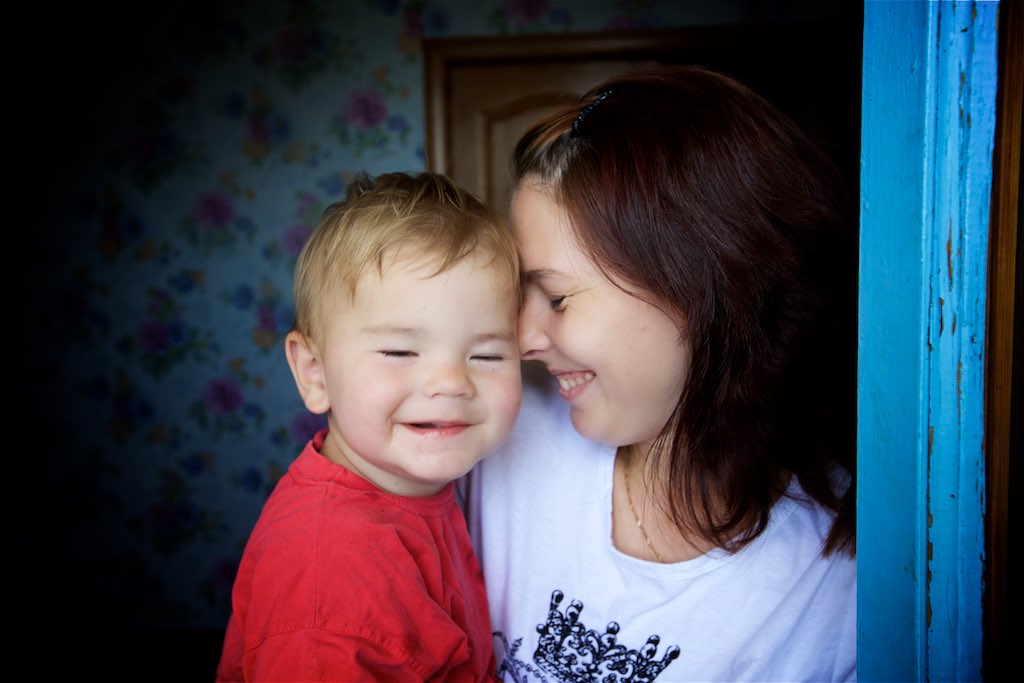 August 11, 2017 – Day 11 of a 26 day, 11 flight and 4 country adventure, Capturing Grace in France, Ukraine, Russia and Spain.
At Fathers House in Kiev Ukrain, learning Iryna's story –
It has been an incredible two days working at Fathers House, Just outside of Kiev Ukraine. Roman, the founder of this place of loving care and restoration is one of God's angels to those you are in need, children with no family and the elderly with no homes.
I loved photographing Iryna and her son Elusha today and learning their story.
Iryna and her husband were both graduates of a state orphanage. They created a family together and gave life to five beautiful children: Ishmail, Eva, Sophia, Seryoja and Elusha.
Iryna states that from the very beginning, their family was dysfunctional. Neither Irnya or her husband had ever experienced a good family example, making it hard to create a healthy family of their own. Iryna endured domestic abuse for the longest time for the sake of her children. However, when her husband became involved with drugs she could tolerate his unpredictable and abusive behavior no more. With the help of Christian's who cared, they received mentoring and assistance and were advised to come to Father's House. Iryna and her children found a safe shelter and a big loving family at Fathers House and have lived here for a year now. Iryna is very thankful for the support she has received at Fathers House, allowing her to keep her children as has she endeavors to rebuild her family.
I hope that these photographs convey the love I felt while photographing this sweet mother and son.
[In August my daughter Carissa and I set off on a 26 day, 11 flight and 4 country adventure, Capturing Grace with our camera's as we journeyed through France, Ukraine, Russia and Spain. I am now back at home in the US, posting about the experience of those twenty six days from my journal]