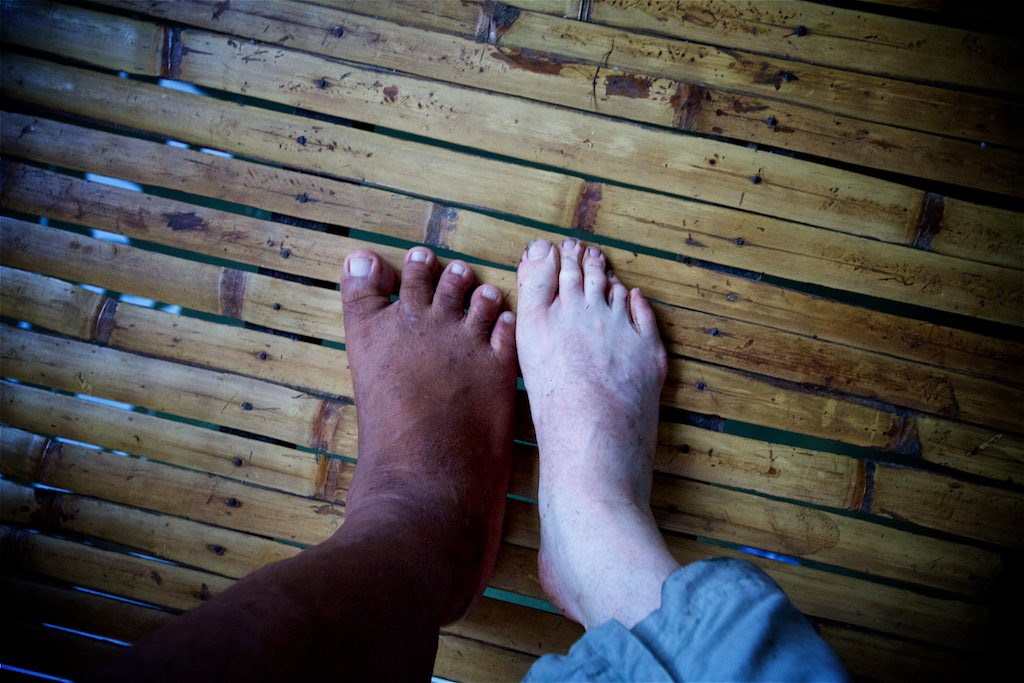 13 Dec

Hearts that Beat Together – In the Philippines with Badjao Bridge

It was exciting to watch the enthusiastic reaction to team member Aisea today as he connected with the Badjao though songs that tell stories. In our four days together you could see meaningful relationships being formed, our time was too brief with our Badjao friends and we leave with hearts aching to return and with stories that I still plan to tell.

While saying goodbye to our Badjao friends on Bohol island today, there wa a moment that really sums up our time together. The tribal chief looks down at my foot and puts his foot beside mine, instinctively I took a photo and then smiled while giving my heart a fist pound. We didn't need to speak the same language to understand each other, we make look different, but our hearts beat the same.