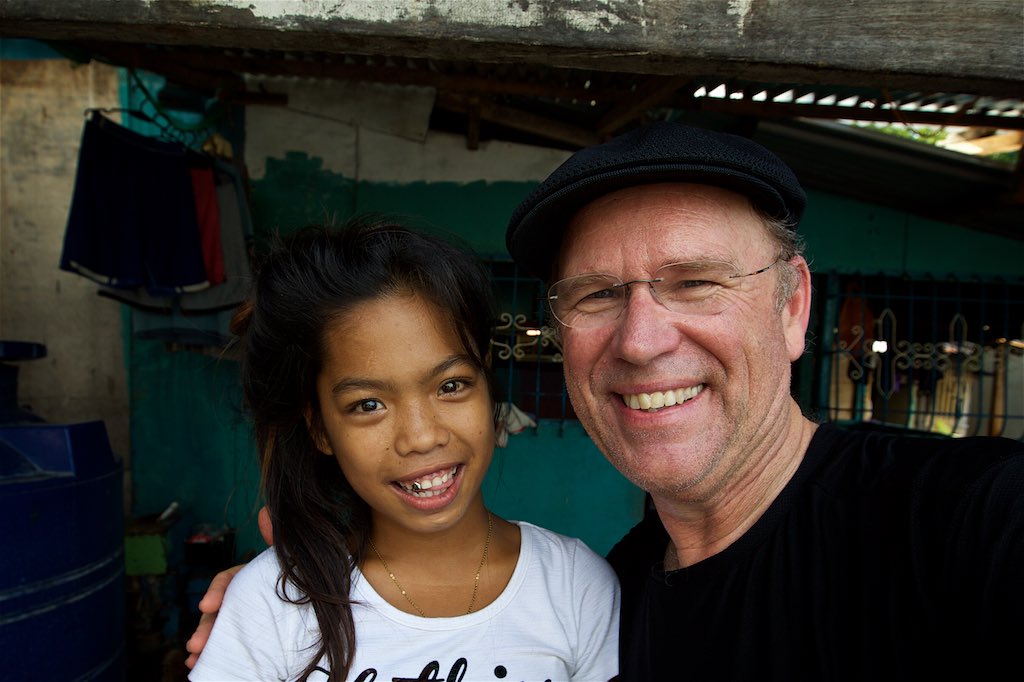 29 Jun

Sharing Stories With Therese in the Philippines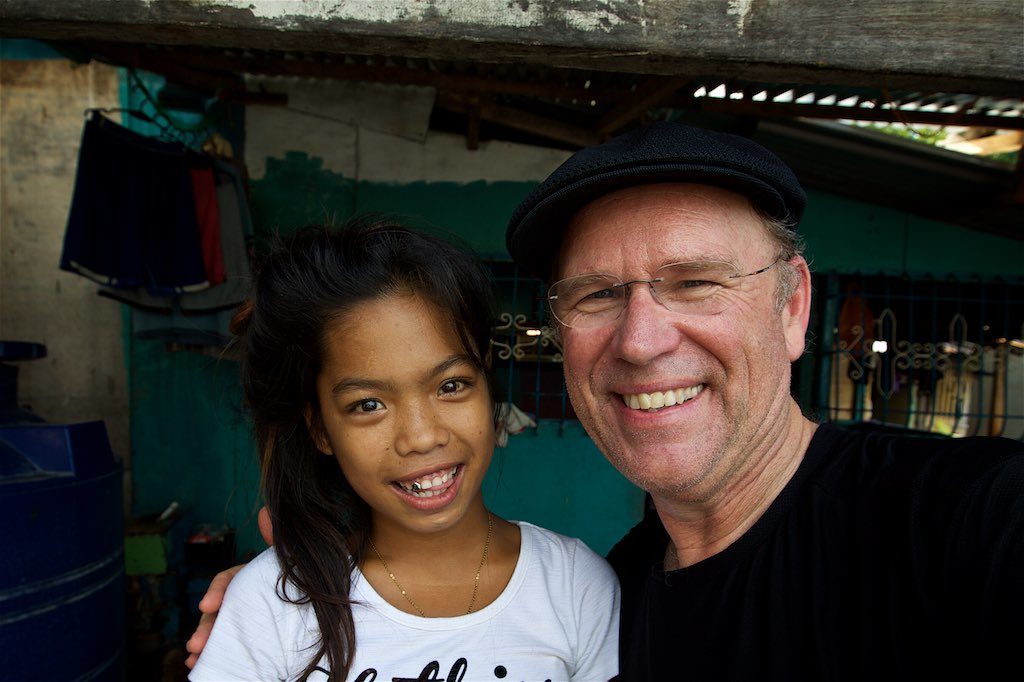 The most memorable moment during my time in the Philippines last December was sharing stories with Therese, a little girl I have sponsored through Badjao Bridge for over three years. Therese is 16 years old now but she will always be "little" Therese to me.
For those that follow my blog, you may recall the stories I have already shared about Therese.
Therese is doing well in school, english is her favorite subject and she still enjoys cooking for her family. She smiled when we reminisced about my previous visits in 2014 and 2015, her smiled broadened when she recollected the muffin and gifts I had placed in her backpack two years ago as I accompanied her to school. The gift that I brought to Therese this year was special, a beaded orange and blue bracelet made by Tibetan ladies with a story I learned last year while in Nepal.
When Therese asked about my travels, I could see her eyes light up, traveling the world is one of her dreams, something we both have in common. I told Therese about India, Eastern Europe, Nepal and the mountains of the Himalayas. And then I told her about the way she expanded my heart and touched my life with her sweet smile and strong hand three years ago, taking me back to her little hut over the sea for a meal she cooked herself.
I let Therese know that her story has been a big part of my story and how that I have shared both around the world. Tears welled in our eyes as I showed her the photos I use to tell our story, God's story of love and redemption, a story for both of us.
During my time with Therese I was able to share with her how much she is loved and appreciated, not only by her sponsor father but more importantly, her heavenly father. We talked about how God has a plan for her life and that our lives have purpose and meaning. Therese's eyes lit up as I explained to her just how much she means to me, that the relationship we have through child sponsorship is much more than me helping her, but that she has impacted my life a great deal as well. Therese now knows that when she took my hand and led me to her little hut over the water for a meal, God used her kindness to start a course of healing for my own broken heart.
Would you join me in praying for Therese? Her life on Bohol island is hard and she needs strength from God to guide her decisions at this time of her life.
I invite you to learn more about Badjao Bridge and their unique ministry to the Badjao at – http://www.badjaobridge.org
The following excepts are from books that I love, they have impacted my thoughts in this story and I would like to share them with you.
"If we reduce human beings to being simply physical—as Western thought is prone to do—our poverty-alleviation efforts will tend to focus on material solutions. But if we remember that humans are spiritual, social, psychological, and physical beings, our poverty-alleviation efforts will be more holistic in their design and execution."
Steve Corbett, When Helping Hurts: How to Alleviate Poverty Without Hurting the Poor . . . and Yourself
"How can it be? When we're naked and ashamed and alone in our brokenness, Christ envelops us with His intimate grace. When we're rejected and abandoned and feel beyond wanting, Jesus cups our face: "Come close, my Beloved." When we're dirty and tear-stained and despairing, Jesus Christ is attracted to us and proposes undying love: "All that you're carrying I take… and all that I am is yours." How do you ever get over that?"
Ann Voskamp, The Broken Way