16 Sep

Capturing Grace on a 16 flight, 5 week journey throughout Asia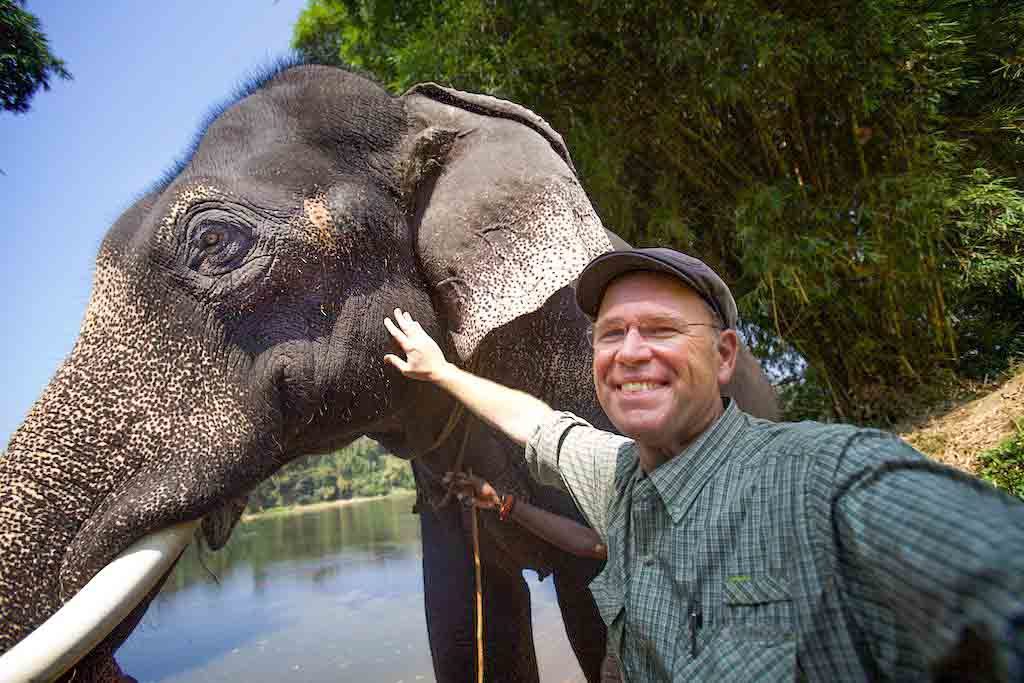 The trip I am now on is the continuation of a story that only God could write. Three years ago I stepped out on faith to visit a young man in India that my daughter had sponsored through Compassion International for nine years. Sathish and I instantly connected through our shared love and loss of Christina.
I never knew when I embarked on that journey of faith in January 2015, that God would put such a special place in my heart for this country and it's people. My experiences in India led me to start Capturing Grace, a non profit that is committed to telling the stories of those who feel the pain of poverty, disease, and injustice.
Inevitably I am asked the question, "after twenty nine countries in a span of thirty six months, which one is your favorite?" In truth, they are all so different, each country has left an indelible impression on my heart and picking one is like picking a favorite child, impossible. However, when pressed, I have to say that the cultural traditions and hospitality of India's people always insures my return. For me, it's a place that always feels like home.
For those who are praying for this five week journey that my daughter Carissa and I are on, a trip that starts in Cambodia and spans the length and breadth of India, I am so grateful.
The photographs in this post represents my itinerary and contain an introduction to the organiozations that I will be photographing for. I believe in these ministries a great deal and I feel honored to help tell their stories with photographs and words. Please pray for these ministries and the amazing life changing work which which they do.
Phnom Penh, Cambodia – Alongsiders International – Craig Greenfield
After reading Craig Greenfields (founder of Alongsiders International) book, Subversive Jesus, I am more excited than ever to meet him in Phnom Penh and photograph for Alongsiders.
About this ministry – "There is an ancient Khmer proverb, "Only a spider can repair his own web." We believe the answers to each nation's brokenness particularly lie within that nation, with the people themselves. We are seeing a movement of one generation transforming the next. Many of the first children have now grown up and become Alongsiders as well as leaders in their churches and communities.
After ten years in Cambodia, Alongsiders launched internationally in 2013, establishing movements in Indonesia and India. We are now working to see the movement spread further, into Asia, Africa and beyond. After five years, more than 5000 children and youth have joined the movement.
Join us in walking alongside those who walk alone."
Read and learn more at https://www.alongsiders.org
I highly recommend Craigs book, Subversive Jesus –
"As Jesus showed us in his life and ministry, healing and transformation flow out of relationship—not the delivery of services. True love flows out of mutuality, where we blur the lines between those who are serving and those who are receiving, and where we humbly acknowledge that we all have something of offer and something to receive from one another…As Christians, we have become so fixated on our roles as servants that we miss out on relationships of mutuality that the Spirit wants to knit between people…This is the beautiful picture of mutuality…each one is invited to participate by serving others. When we allow those we have labeled victims or the poor to serve and participate in our acts of transforming love, we usher in the kingdom of God."
― Craig Greenfield, Subversive Jesus: An Adventure in Justice, Mercy, and Faithfulness in a Broken World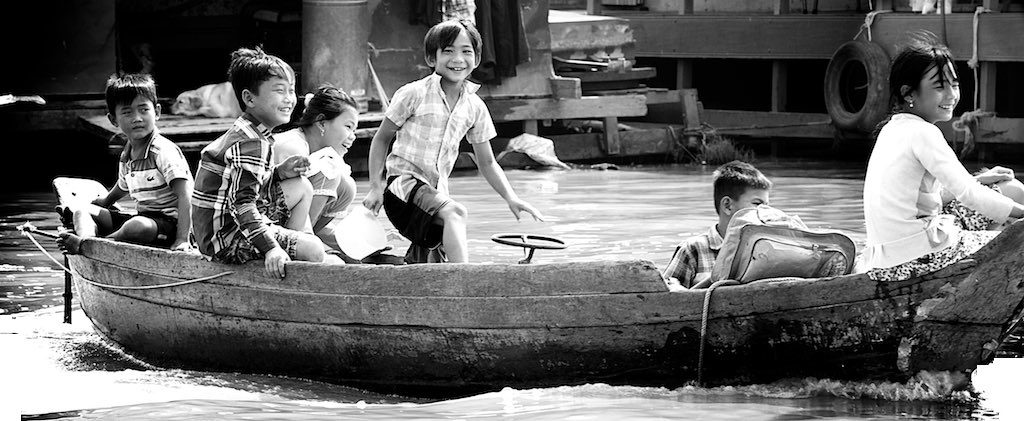 Siem Reap, Cambodia – With professional photographer Kemleng
Carissa and I will be working alongside professional photographer Kemleng to photographically capture the culture of this region.
Kochi, Southern India – The Paul Family
Three years ago I had the blessing of staying in the home of my good friend Binu's parents in southern India. I have wanted to return ever since and this trips brings that dream to life. I will always remember the hospitality of their home and especially their dinner table.
The following most memorable moment was from my journal back in 2015….. " With my flight departing from kochi airport at 9:40am we determined that we should leave at 545am awaking at 5. I exchanged tearful goodbyes to little Ashland and Aleena (Binu and Princy's nephew and niece) thinking I would not see them in the morning. I was surprised to find that the whole family and friends were up as I awoke, presumably to bid me goodbye. Aleena was wearing the silk scarf I had given her as a gift and Ashland was wearing his ear to ear smile. The family all gathered in the living room for prayer, just as we had done nightly for hymns and prayers before bed. My bags loaded we gathered for goodbyes on the front porch, getting into the car with Matthew to drive me to the airport, I was incredulous as the whole family entered the car with me to ride to the airport for final goodbyes!!!"
How could one not return to friends like that…. ❤️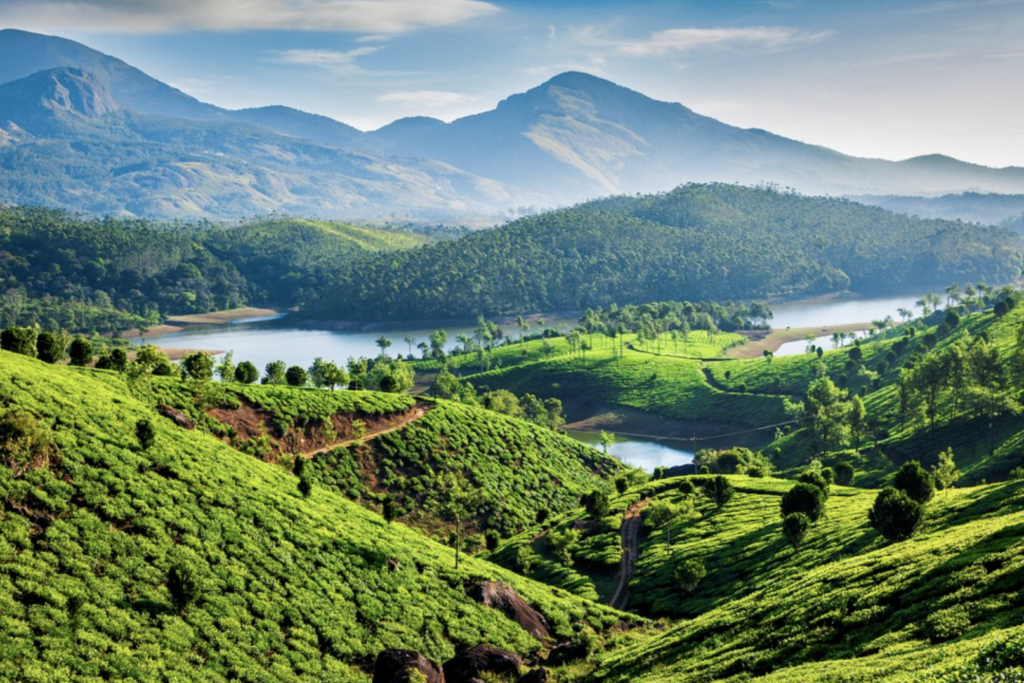 Coimbatore, India – Princy's parents
Just a one hour flight from Kochi to Coimbatore, I am looking forward to staying with Princy's mother and father. Her Parents and I became friends when they came to the US to help care for their grandchild, baby Christina. Over hot cups of indian coffee, Princy has shared many stories of her childhood in this area of india known for its cool climate, mountains and tea plantations. I am so excited to see the area of Ooty and the surrounding countryside.
Bangalore – Beyond barriers with George Ebenezer
Three years ago I was fortunate to interview George Ebenezer in Switzerland for the 2016 World Without Orphans Global forum in Thailand. I knew then that someday I would have too visit my new friend in his home of Bangalore and see first hand the work of Beyond Boundaries. I am excited that this trip will include meeting with George and his wife and family in Bangalore.
About this ministry – George Ebenezer Vincent, the CEO of Beyond Barriers, was born in the garden city of Bengaluru, in Karnataka, India. George Ebenezer is a recognized personality in the field of human engineering and development. As an individual, George Ebenezer Vincent has traveled to nearly 156 cities in India and over 20 countries in the past 20 years. He has worked with some of the brightest minds in the training and developmental field, formulating programs on life skills and value education for international and residential schools, youth and children camps, programs, life skill sessions and summer camps. His direct contact with kids and young adolescents in
various contexts and cultures gives him an edge as he understands and connects with the present
young generation on a deeper heart level. He has spoken to over 545,000 kids and teens in more
than 200 different educational contexts. He captures the attention of young audiences with his God
– given ability of communication and additional talents like singing, acting, miming, and
ventriloquism. His wife, Manju George travels along with him and does sessions, particularly for girls.
They are the proud parents of Jedidiah, their son. George and Manju also have adopted nine
children and they make their lovely home called "Santhosa Samsara- *One joyful family"
You can learn more about Beyond Boundaries at – http://www.beyondbarriers.net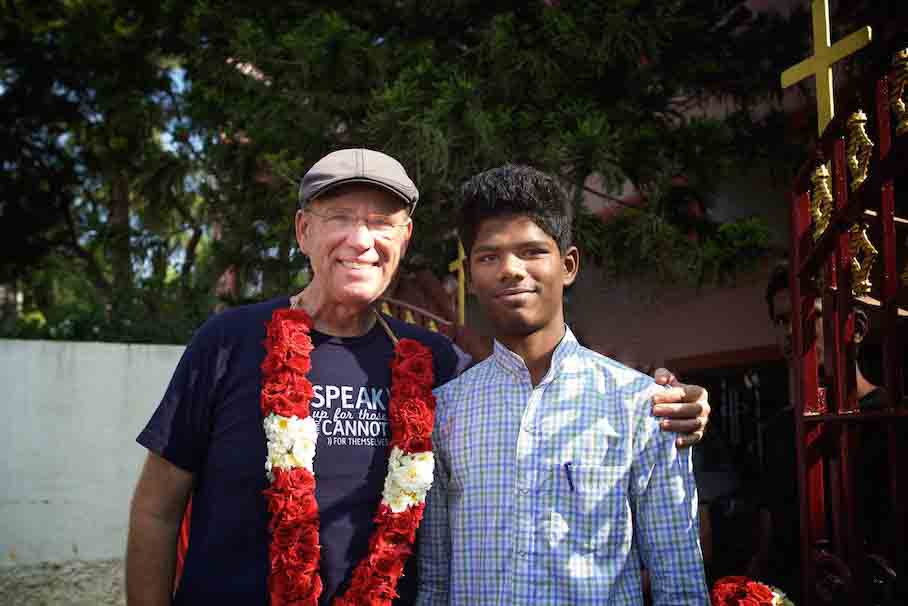 Chennai India – Sathish
It was over three years ago that I met Sathish in a little village just outside of Chennai after my daughters Compassion sponsorship for nine years. We have stayed in close contact and I have always looked forward to the day I could return. He and his sweet mother have graciously invited me back. I am so proud of Sathish and his accomplishments, he now has a college degree and a great job. I am so grateful that he has made time for me on this trip as I return to Chennai to visit him.
Pune India – Vanitishray – Anu Silas
My path crossed with Anu Silas three years ago when several of us decided to ride elephants just north of Chang Mai Thailand. During lunch afterwards I was blessed to hear the touching story of how God spoke through a tragedy in her life to bring about a ministry that has rescued numerous girls from the unspeakable. I told Anu then that I would come to Pune someday and see the results of this ministry that God has entrusted her. I am grateful to see first hand, the work of Vanitishray.
About Vanitashray – Unwanted girls from the low caste families suffer because of their poverty and low social image, They become dependent on the mercy of others and become prone to exploitation. Many of them are forced into child labor and slavery. Some become prey in the hands of sexual abusers. The child flesh industry in India traffics 700,000 victims every year. Of this, nearly 200 are minor girls. Vanitashray provides a safe haven for these women and girls.
You can learn more about Vanitashray at http://vanitashray.org
Igatpuri India (North of Mumbai) – Pramod Anderson of SOW (Serving Orphans Worldwide) / Rose of Sharon children home
Igatpuri is a town and hill station in the Western Ghat mountains of Maharashtra, western India. The surrounding Kalsubai Harishchandragad Wildlife Sanctuary is home to leopards and deer.
I met Pramod earlier this year and had the blessing of photographing together as we covered the crossing of the US by Gennadiy Mohenko and his adopted boys from Ukraine. Somewhere between hanging out of vehicles and hiking in Sedona Arizona's beautiful red rock mountains, we became good friends. Pramod is from India, growing up in a orphanage that he now directs. Of of the millions of people in India we discovered that we have Anu Silas as a mutual friend.
About Rose of Sharon – Many children are abandoned due to poverty or a disability. Rose of Sharon Children's Home takes in the most vulnerable and gives them a place to belong.
I am so excited to add Rose Of Sharon children's home in Igatpuri to the list of ministries I am privileged to visit on this trip.
I invite you to learn more about Rose of Sharon – https://soworldwide.org/orphanage/el-shaddai-childrens-home/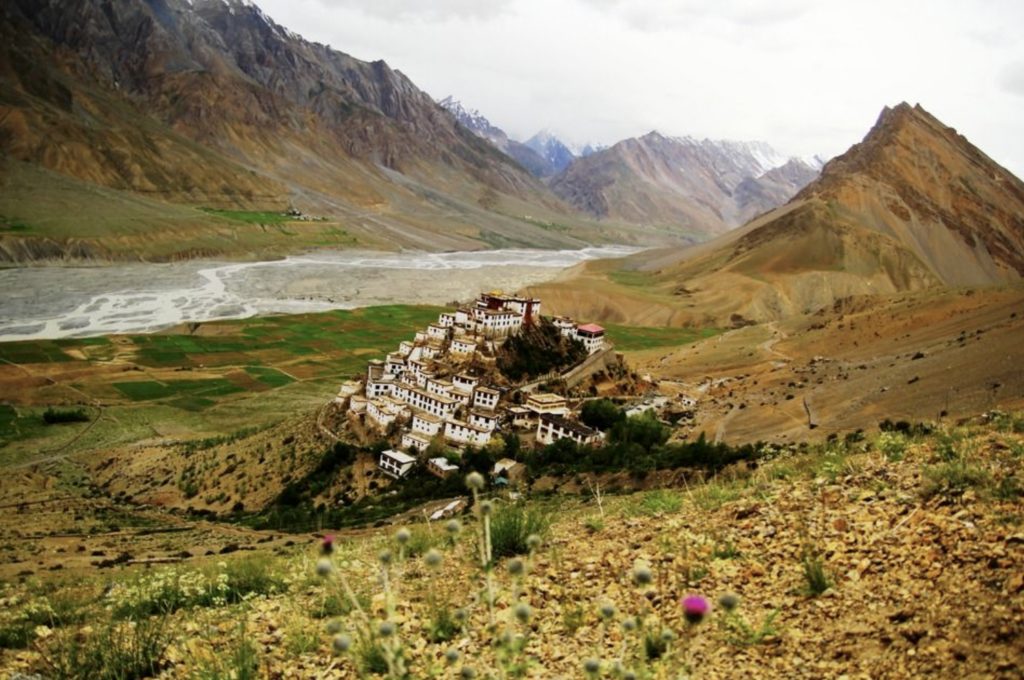 Manali India near the himalayas – Orphan Outreach – House of Grace
Since this will be my first time to this northern most part of India I have no photos of my own to post, but this photo depicts the dramatic beauty of this mountainous region near the himalayas.
Ministry information – The House of Grace Children's Home and Rainbow School was founded in 1982 in Srinagar, Kashmir by Mawitei (called Auntie). In 1995, in order to escape the war in Kashmir, the home moved to the Manali area in the state of Himachal Pradesh. Currently the orphanage is home to approximately 76 children, including 11 who are enrolled in college. Located on the same property, the Rainbow School serves 164 children from the orphanage and the neighboring community in grades preschool through eighth grade. The children in ninth through twelfth grade must attend another school in the local community since the school does not have the resources to provide for those grades.
Orphan Outreach is partnering with House of Grace to help manage, fund and provide resources for the Rainbow School to serve children at the orphanage and impoverished children in the community. Orphan Outreach provides sponsorships of the children (at the orphanage and those from the community at Rainbow School- see links below) and short-term mission teams provide humanitarian aid and mentoring programs for the children.
I invite you to learn more about House of Grace at http://orphanoutreach.co/countries-we-serve/india/manali.asp
Koljkata, India – Alex Sam and Everett Mission
After interviewing Alex for the 2016 World Without Orphans Global Forum we became good friends. I invite you to read Alex's book, "On the Wide Roads of Mumbai\."
Ministry info –
Alex Sam, grew up in Emmanuel Orphanage and lived a pathetic life in the streets of Mumbai for many years. God brought him back to the orphanage as a prodigal son. After completing his Biblical studies, he worked with the same institution for several years in different capacities. Alex's wife, Sunita Marandi, also grew up in the same orphanage because her parents were unable to care for her. They both heard God calling them to start an independent ministry among the tribal community of India. They chose Pakur to be their base location. Hence the foundation of Everett Mission was established by God's grace and the prayers of many friends. God has blessed them with four kids—Abraham, Angie, Grace and Allison.
I look forward to photographing for Alex and Sunita's ministry in Pakur, just north of Kolkata.
Varanasi, India – Photographing the culture of this ancient city.
Varanasi is a city in the northern Indian state of Uttar Pradesh dating to the 11th century B.C. Regarded as the spiritual capital of India, the city draws Hindu pilgrims who bathe in the Ganges River's sacred waters and perform funeral rites. Along the city's winding streets are some 2,000 temples, including Kashi Vishwanath, the "Golden Temple," dedicated to the Hindu god Shiva.
Photo Credit – looking forward to taking my own photos in this historical place soon, for now this is a stock photo of the area.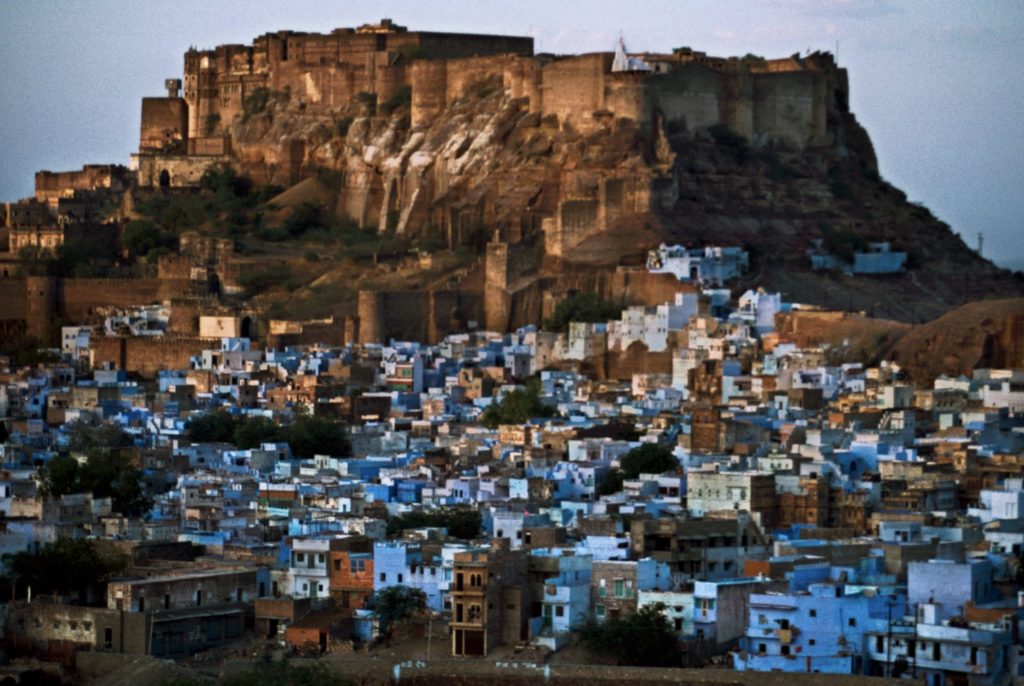 Jodhpur India- Photographing the culture and beauty of this ancient city near near the border of Pakistan.
Jodhpur is a city in the Thar Desert of the northwest Indian state of Rajasthan. Its 15th-century Mehrangarh Fort is a former palace that's now a museum, displaying weapons, paintings and elaborate royal palanquins (sedan chairs). Set on on a rocky outcrop, the fort overlooks the walled city, where many buildings are painted the city's iconic shade of blue.