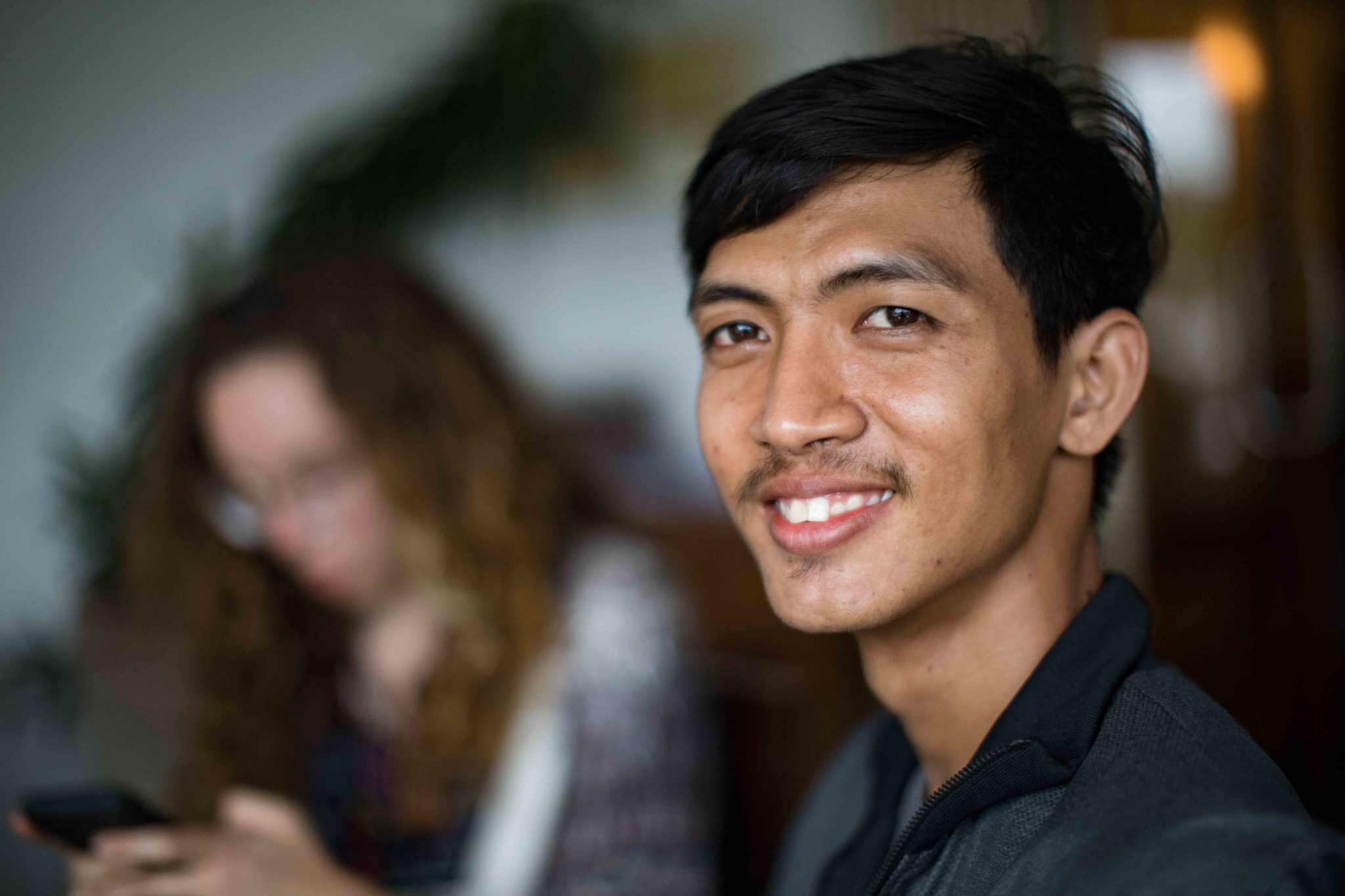 17 Sep

Bunhak Heng's story, in Phnom Penh cambodia
Carissa and I are so grateful to Bunhak Heng for showing us around Phnom Penh before we departed for Siem Reap Cambodia. Bunhak, took us to the Russian Market, The Mekong Delta river and the very difficult, but moving, Tuol Sleng Genocide Museum.
Our time together was memorable and we loved hearing his story. Bunhak himself is an Alongsider (see my previous posts) and is in fact part of four generations of Big bothers and little Brothers. It worked out like this, Bunhak had an Alongsider Big Brother, Bunhak IS an Alongsider Big Brother, Bunhak has an Alongsider Little Brother and now that little guy has grown up and has an Alongsider Little Brother. Thats four generations that have benefitted from a friend that said "I will walk alongside you, I will be their for you, you have a friend."
Alongsiders like Bunhak are changing lives here in Cambodia and I am proud to call him my friend.
The Alongsider mission is best described like this (read more from their website at – https://www.alongsiders.org)
"In the developing world there are millions of marginalized children. Their deepest, most heartfelt need is to be loved, welcomed and encouraged to be all that God made them to be. Yet this is perhaps the hardest need of all to meet…
For love cannot be bought or traded, pressured or forced. It can only be offered freely.
We equip compassionate young Christians in poor nations to walk alongside those who walk alone: to love, welcome and encourage the most vulnerable children and orphans, in their own communities.
In this way, hundreds of children have discovered their value through the love of their Alongsider and the local church. We are seeing emotional, social, educational and spiritual transformation. We are witnessing a movement of one generation transforming the next.
Now, many of the first "little brothers and sisters" have now grown up and become Alongsiders as well as leaders in their churches and communities.
Join us in walking alongside those who walk alone. "