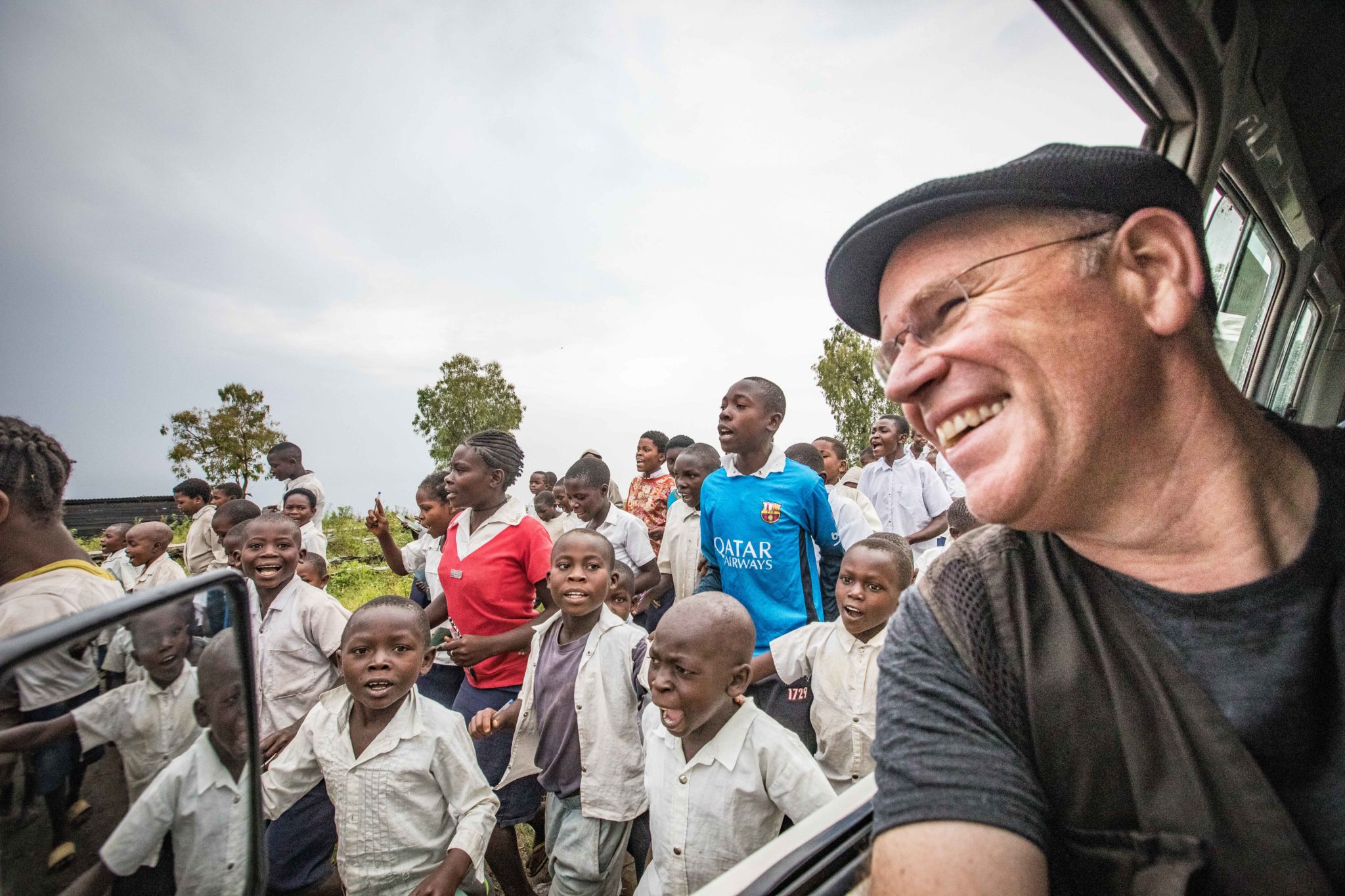 07 Jan

Photographing for Gilbert Kabango & World Center for Compassion – Capturing Grace in the Democratic Republic of Congo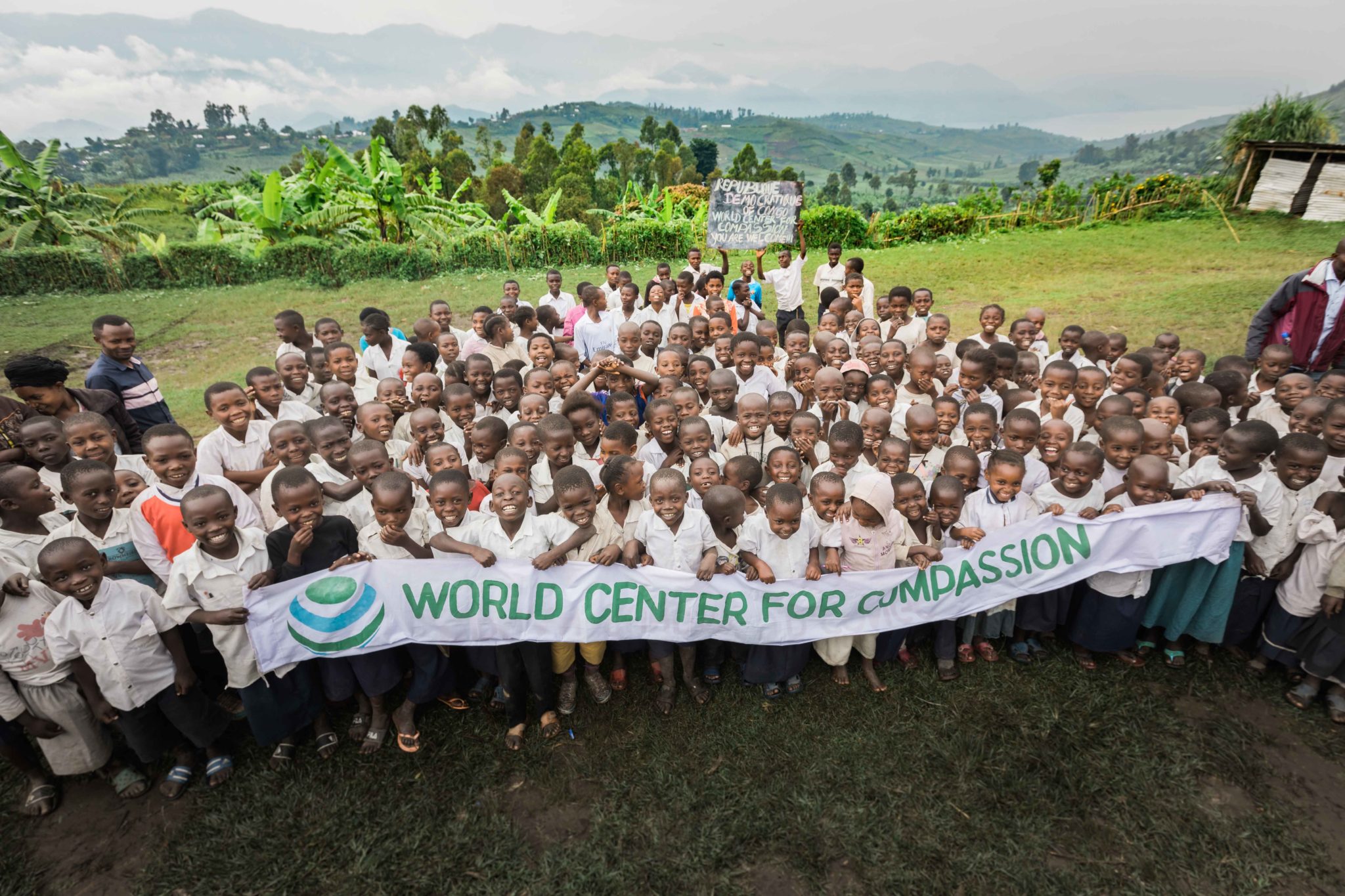 December 11th, 2018 from my travel journal –
For those who grow up in extreme poverty, I can imagine no greater joy than to return one day with help. In my time with Gilbert Kabango in the DRC, I was privileged to witness just such a moment.
46 years ago, Gilbert Kabango was born into extreme poverty in the remote mountain village of Minova. Gilbert's father died when Gilbert was just a small child, the memories of his father are few. At the age of 9 Gilbert was taken in by a family in nearby Goma receiving an education that is now allowing his compassionate heart to give back.
10 years ago Gilbert and his wife started World Center for Compassion so as to make a difference in the lives of those who are born into circumstances like he himself experienced. These photographs tell the story of our day as we returned to the village were Gilbert was born. Gilbert's World Center for Compassion sponsors many of the children that attend this school that he and his wife started in 2012 in the village of Minova. I will never forget the enthusiasm over my arrival to tell their story.
As I stated in a prior post, World Center for Compassion has no website or infrastructure, just a dream to change lives. Gilbert has begged me to come to DR Congo for almost a year to photograph for his ministry. He is praying to use my photographs to develop a website to tell the story of what he is doing, expanding the impact of his ministry.
That is why I am here. ❤️
Welcome to World Center for Compassion School video
More information about the DRC –
The Democratic Republic of Congo is slowly recovering from a conflict known as Africa's first world war, which led to the loss of some five million lives between 1994 and 2003, but many eastern areas are still plagued by violence as various rebel groups continue to operate here.
While the Democratic Republic of Congo has the natural and human resources to thrive, it has the unenviable distinction of having the lowest GDP per capita in the world—$600 compared to $53,000 in the United States.
Decades of war, violence, and poverty have claimed the lives of over five million people. The faces of the people here reflect this history.
Video of our Travels to the Mountains of Minova in DR Congo to visit the World Center for Compassion School
About this video –
If you find this video confusing, consider this, it was a very confusing and difficult day on so may levels. If there is anything that I strive for in my work it is authenticity and character, it must be an accurate representation of what I personally experienced. To that end, this video succeeds, my day in the mountains of Congo was confusing and seemed to have multiple storylines and tracks all playing simultaneously. U2's "Fez – Being Born" was the perfect soundtrack for this day. The song itself is a compilation of two songs "Fez" and "Being Born". If you find the video confusing and void of a clear message, than I have succeeded in accurately communicating that day.
The details of that day or best shared over coffee but suffice it to say, my friend Gilbert is shining a light into a very dark corner of the world and he has my utmost respect and admiration. God bless you Gibert and Bahati as you share the love of Christ to those in need.