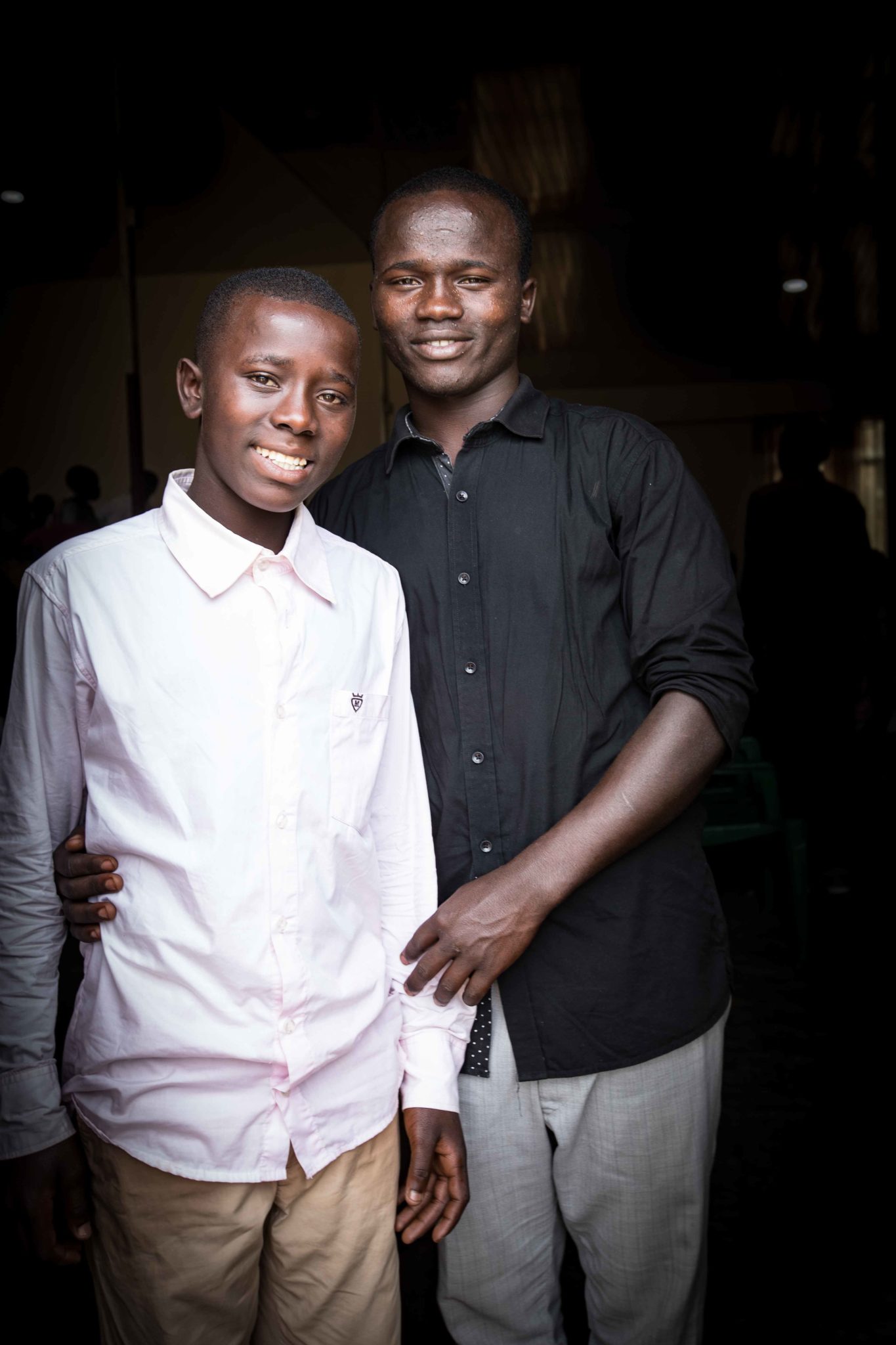 05 Feb

Mugisha Mugabo and Dieu Donne Niyonshuti – Photographing for Alongsiders International, Capturing Grace in Rwanda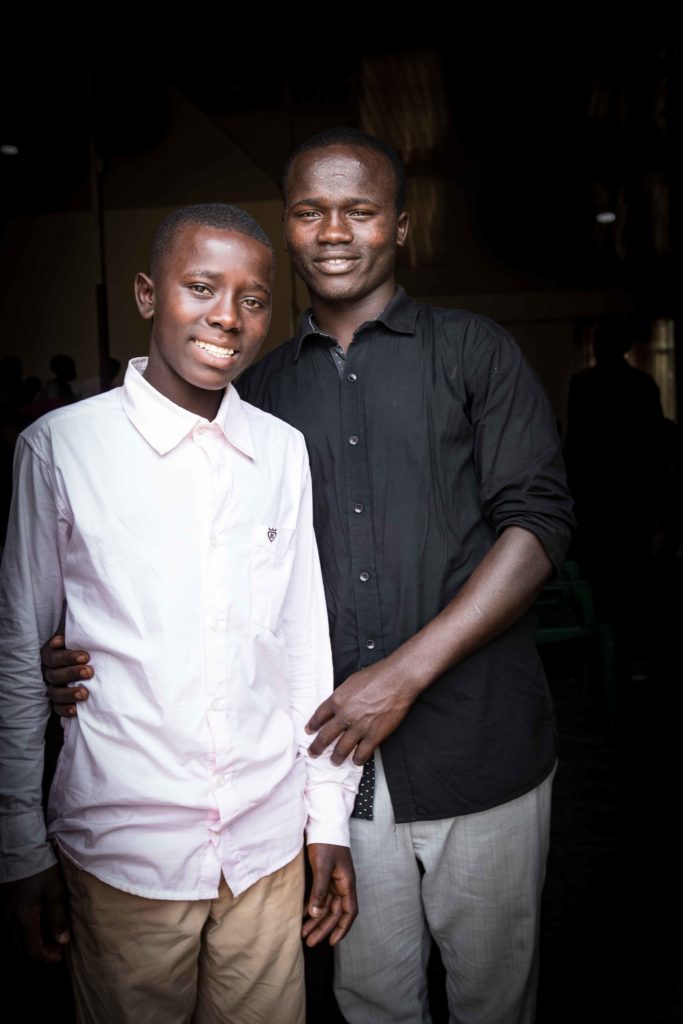 From my Capturing Grace Blog at www.capturinggrace.org
What do you think of when you think of a big sister or big brother?
For twelve-year-old Mugisha Mugabo, his relationship with big brother Dieu Donne Niyonshuti means having someone who has walked his path and experienced his pain and who can say, "You are not alone and I will walk alongside you."
Several weeks ago while traveling in Africa I had the honor of photographing for Alongsiders International in DR Congo and Rwanda. Alongsiders International equips compassionate young Christians in poor nations to walk alongside those who walk alone. They love, welcome and encourage the most vulnerable children and orphans, in their own communities.
After my time in DR Congo, I stayed with new friend and Alongsider partner Andrew Mahame in Kigali Rwanda. Together we trekked to Mugisha's home to meet with him and his Alongsider big brother Dieu Donne and hear their story.
Big brother Dieu Donne shared that on his daily walk to work as a nursery school security guard, he would pass by Mugisha's house. Mugisha would nod to Dieu Donne but never spoke. In time Dieu Donne noticed that Mugisha was being picked on and often abused by other children and neighbors.
Dieu Donne began stopping to talk with Mugisha as he passed his home and in time he told Mugisha that he himself had a problem talking when he was young. He shared that like Mugisha, he was picked on and made fun of by others.
Dieu Donne wanted to help Mugisha and sought the advice of fellow church member and Alongsider partner, Andrew Mahame. Together he and Andrew went and talked with Mugisha and his mom. They learned that Mugisha has seven younger brothers and sisters and no father in his life. Mugishu had started a pattern of running away from home and getting picked up by police and put in detention before being returned to his mother.
Andrew gained permission from Mugisha's mother for Dieu Donne to become Mugisha's big brother through the structure provided by Alongsiders International. Mugisha's mother was happy to have someone mentor and encourage her son.
That was over a year ago and now Mugisha and Dieu Donne sat before me, describing how this relationship has changed both of their lives.
Mugisha said that he has come to know a new happiness through the relationship with his big brother. He loves going to Dieu Donne's work and admires the big ring of keys that his big brother carries. They enjoy watching their favorite shows on Dieu Donne's computer.
Mugisha said that his big brother helps him do the right things in life. "If my big brother sees me messing around away from home he tells me to go take care of my brothers and sisters. I no longer feel alone and insecure. I have more confidence and believe in myself. Instead of running away I want to help my brothers and sisters like my big brother has helped me."
Big brother Dieu Donne said, "I know that it was God, not me, who chose Mugisha to be my little brother. It has given my life new meaning to see how my little brother looks up to me with admiration. This encourages me and makes me grateful that I can be a good influence to Mugisha and change his life. Mugisha goes to church with me and is learning about God. I look forward to the day that he can be an Alongsider Big Brother to another child in need."
Mugisha and Dieu Donne's story is not just about life and relationships in the far-away continent of Africa but has personal application for our own lives. I encourage you to look around in your own community for a little brother or little sister who needs the encouragement of a friend. Doing so may change the life of another and your life as well.
To learn how you can be a part of Alongsiders International and their unique ministry I invite you to visit their website at https://www.alongsiders.org.
[From my travel journal while photographing for Alongsiders International – Capturing Grace in Rwanda.
December 15th, 2018]