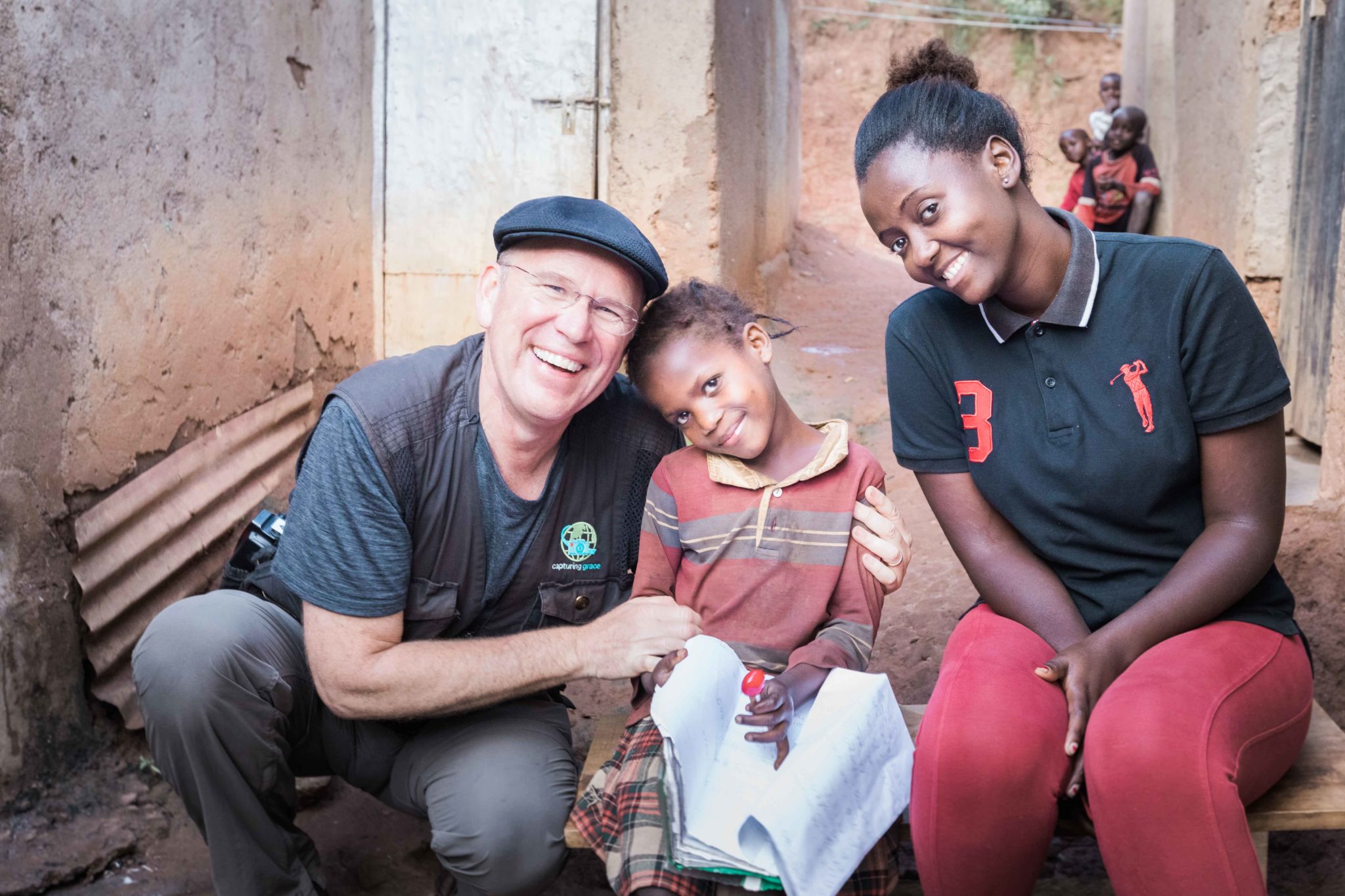 22 Feb

Shukulu Mahirwe and Patricie Uwitonze – PHOTOGRAPHING FOR ALONGSIDERS INTERNATIONAL, CAPTURING GRACE IN RWANDA
What do you think of when you think of a big sister or big brother?
For six-year-old Shukulu Mahirwe, her relationship with big sister Patricie Uwitonze means having someone who has walked her path and experienced her pain and who can say, "You are not alone, I will walk alongside you."
Several weeks ago while traveling in Africa I had the honor of photographing for Alongsiders International in DR Congo and Rwanda. Alongsiders International equips compassionate young Christians in poor nations to walk alongside those who walk alone. They love, welcome and encourage the most vulnerable children and orphans, in their own communities.
During my time photographing Shukulu, her mom and her Alongsider big sister Patricie, I learned that Shukulu's father had abandoned her mother before she was old enough to remember. Shukulu and her older brother and sister work very hard to help their mom sell vegetables in the Kagugu slums. Their work starts hours before school and continues long after they return to their little one room hut. The mother works all day at a roadside stand, unable to spend much time with her children.
The mom is so happy that Alongsider big sister Patricie can help change the way her daughter lives by teaching Shukulu about God and being there for her when she cannot. She would love to teach these things to her daughter herself but she has no time.
When I asked Patricie what made her want to be a big sister to Shukulu she said, "as an Alongsider, it is my responsibility to help others but it is also from a passion that God has put in my heart".
I asked Shukulu what she and her big sister enjoy doing together. She replied, "just being together and learning more about each other makes me happy. I love the little gifts she brings me as well: clothes and soap."
I hope that these photographs allow Shukulu's and Patricie's special relationship to connect with your heart and inspire you to learn more about what Alongsiders International is doing around the world to pair big bothers and sisters with children in need.
To learn how you can be a part of Alongsiders International and their unique ministry I invite you to visit their website at  https://www.alongsiders.org.