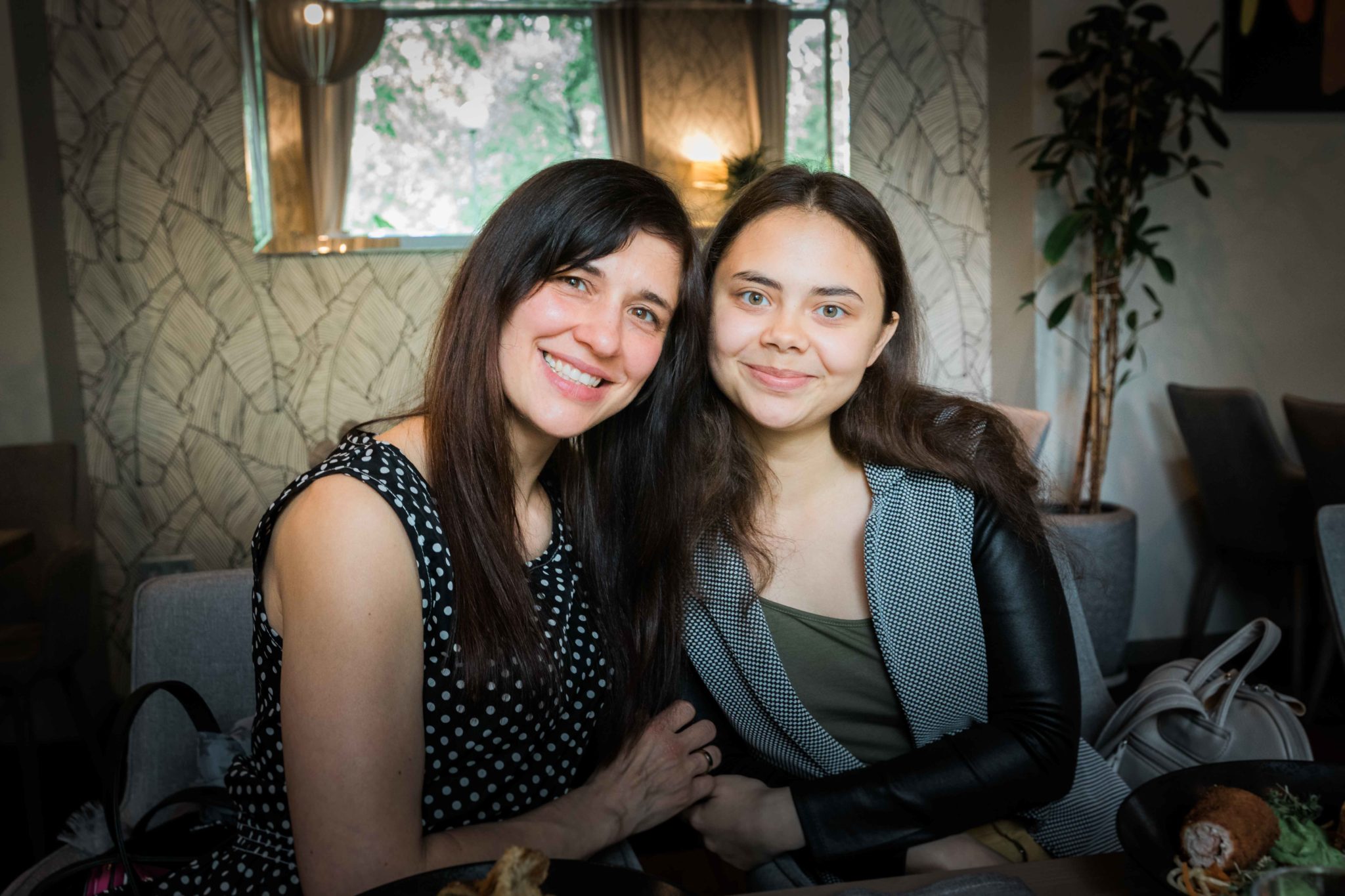 21 May

Marika's Story in Jelgava, Latvia
Marika's Story
"If the events of my life had not unfolded as they did, I would never have met Oksana who led me to the faith I now have in God. I thank God that my life is not a sad story but a positive one."
With these words from 16-year-old Marika coming at the end of a one hour interview that was at times painful, I marveled at the wisdom of this young girl who sat across from me in Jelgava, Latvia.
Marika's story came towards the end of my time in Latvia. I had arrived in Riga a few days prior, greeted by my good friend and Orphan Outreach European director Natasha and my new friend Dace, the director for Orphan Outreach in Latvia .
Natasha and I had worked together a couple of years ago in St Petersburg Russia where Orphan Outreach is walking beside young adults who have graduated from orphanages, providing a bridge into the next phase of their life.
Dace's work for Orphan Outreach in Latvia is similar, aiding graduates who live in the community of Karoste. Karosta translates as War Port (or Navy Harbor). It is located west of Latvia, in the city of Liepaja. Karosta used to be a secret military town for the Russian Empire, and later for the Soviets. As Latvia regained its independence in 1991, the Soviet army had to leave Karosta. As a consequence, the population dropped dramatically from 25,000 to 6,000 and the town had fallen into a state of partial despair.
Together, Natasha, Dace and I spent the last few days interviewing those whose lives have been impacted by the ministry of Orphan Outreach in Karoste. My heart was full from hearing stories from young mothers who are writing a different story for their families than what they themselves have experienced.
With Liepaja now in the rearview mirror, I was enjoying the company of Natasha and Dace as the blurr of rapeseed fields cloaked the countryside with a beautiful golden hue. I had just finished my snack of cashews and found Dace's offer of chocolate covered almonds irresistible.
Our last story during my time in Latvia was just ahead in Jelgava where I would meet Oksana and hear the story of a sixteen year old girl named Marika.
Oksana is a psychologist who holds five degrees and has a heart that beats for the children she counsels. Many of the children who who are the recipients of Oksana's Christ-centered guidance are from an orphanage in Jelgava. Most have walked paths that are painful and traumatic.
Through a developing partnership with Orphan Outreach, Oksana is able to maintain relationships with the children whom she has counseled, providing a bridge into their new lives after graduation.
Sitting across from Oksana and Marika I could see that they shared a close relationship. Marika trusted Oksana and Oksana had clearly earned that trust. The interview was in english but would occasionally lapse into their native Latvian language and Dace or Natasha would interpret.
During our meal together sixteen-year-old Marika shared the details of her story. At the age of eight, Marika, along with her six-year-old sister Iranda and three-year-old brother Sandis were removed from their home due to their parents involvement with drugs. Her father was sentenced to six years in jail and her mom went to England to find work. During this time Marika and her siblings lived with grandparents for one year. Marika's grandfather had disabilities and her grandmother was handicapped; they both needed care.
When I asked Marika how she dealt with this new life of being the mom to her little brother and sister as well as caretaker for her grandparents, she smiled and said, "I just needed to grow up very quickly in order to care for my family." Marika cooked, cleaned and prepared herself and siblings for school each day.
After a year of this new life, Marika's little brother Sandis became very ill and Marika took him to the hospital. The hospital workers asked Sandis where his parents were and he stated that he lived with his grandparents.
Despite the grandfather's failing health, he managed to make it to the hospital on his own to check on his grandson. The grandfather and grandson had a very close relationship. During the grandfather's visit to the hospital, the hospital personnel notified social workers who in turn made a visit to Marika's home.
When social workers checked on where they lived, they discovered that Marika was the care provider for her grandparents and deemed their living conditions unacceptable, removing Marika and her siblings from their grandparents home and placing them into a orphanage.
For three years Marika and her siblings lived in an orphanage in Jelgava. It was here that Marika met psychologist Oksana as her counselor. Marika had always known of God but through her time with Oksana she developed a personal relationship with God. Through the most difficult times of her life it was her faith in God that sustained her.
After serving four years of his six year sentence, Marika's father was released from prison. He had worked hard to meet all the criteria needed to take care of his family again. After four years apart, it was an answer to Marika's prayers that she and her siblings were reunited with their father and mother and could live as a family once more.
I would let the story end there but as I stare at the page in front of me it seems incomplete without the words Marika spoke to me as I said goodbye. It speaks to her character and gives insight to her wisdom that is far greater than her years.
During my time photographing Marika, I had shared my story of why I do the work that I do, sharing my daughter Christina's story in the process. As I prepared to leave we shared a parting hug and Marika looked straight at me and said, "Christina is very proud of you." I would have gladly traveled to Latvia just to hear these words and I will always treasure that moment.
Thank you Marika for having a remarkable heart for God and for allowing your story to inspire and encourage others
I invite you to be a part of a ministry that is changing lives around the world. You can learn more about Orphan Outreach and their work in Latvia at http://www.orphanoutreach.co/countries-we-serve/latvia/
If you are new to my stories you can read my story here