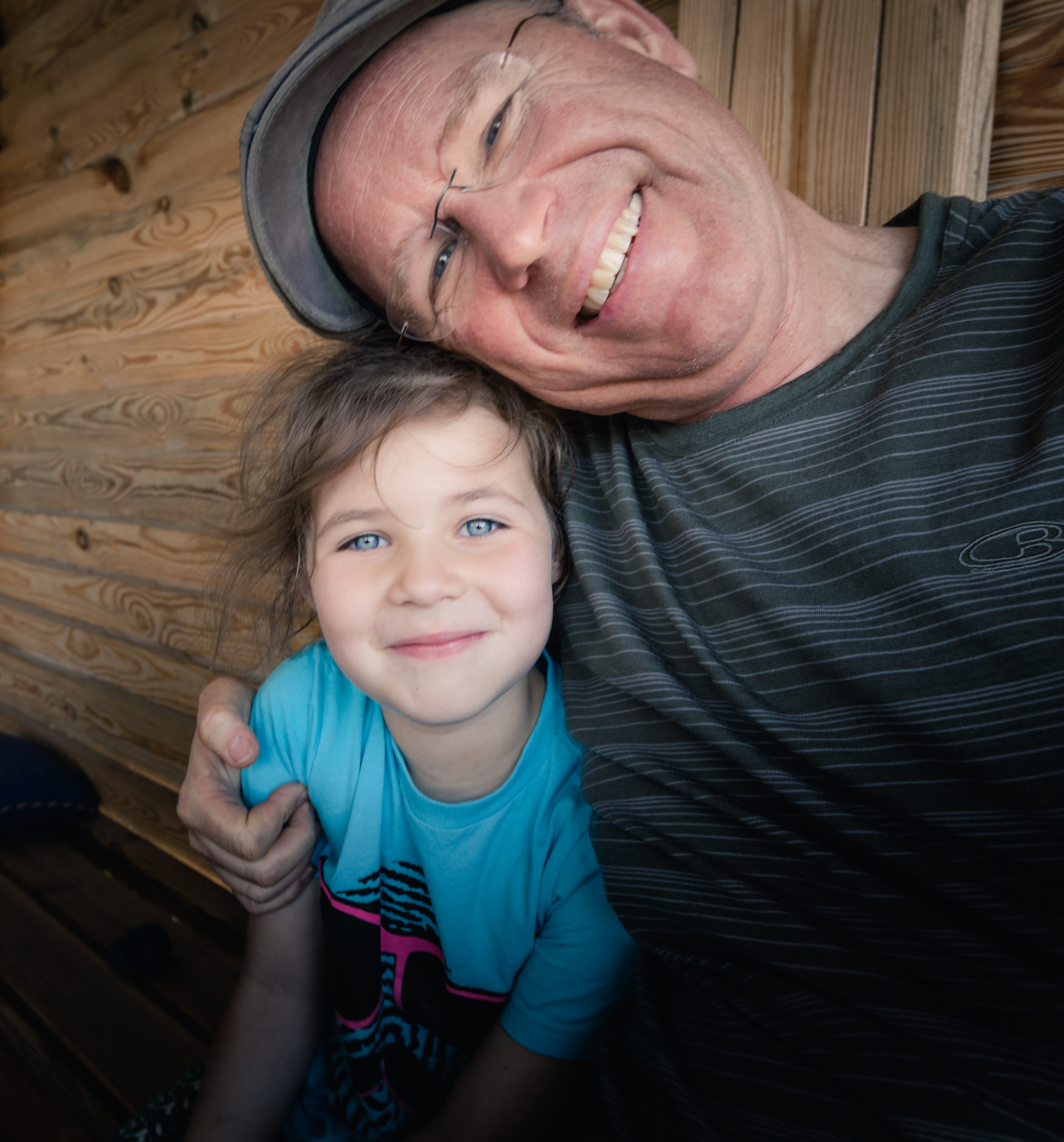 25 May

Staying at Hellen & Oleg's while photographing for Fathers House in Ukraine
One of my fondest memories in Ukraine two years ago was the hospitality of Hellen and Oleg. When I learned they would be hosting me again on my return to Fathers House my heart was happy. 
On mine and my daughter Carissa's departure from their house in 2017 I wrote this – 
One of the hardest things about departing from Kiev today is saying goodbye to Hellen and Oleg, our hosts for the last three nights. Hellen and Oleg work for Fathers house and have welcomed us like family.
We have fallen in love with Ukranian food and culture while sitting around the kitchen table with this sweet family of fourteen. We have been introduced to Borsch (beans potatoes cabbage an kidney beans), Ukranian Salami, Dumplings, Eggplant and a delicious Peach Tort. Oleg made many of these dishes as well as homemade spices and juices that are delicious.
As Carissa and I head to the city of Zhytomyr, Ukraine, I would love to share Hellen and Oleg's story.
In 2003 Hellen, her husband Dima and their 3 biological children came to work at Father's House. They were one of the first families to test the pilot program of fostering at Father's House (See my prior post for how Fathers House works). They fostered a group of 5 siblings and 2 teenage girls. Making a total of 10 children in their family.
However, in 2006 Hellen's husband left their family creating a tremendous test of Hellen's faith. The children were worried that now that the family was broken apart, Hellen would go into depression and leave all the children she had been fostering at Fathers House. As a result of Hellen's strong faith in God, she continued to raise all 10 children as a single mother.
In 2011 Hellen married Oleg, who was a widower, raising a son. Hellen had already adopted all the children that were entrusted to her in the Family Program by Father's House so now they had a family of thirteen.
Shortly after, Roman, the leader of Father's House, felt in his heart that God wanted to reward Hellen for her strong testimony of faith in times of loss and despair, as well as her big heart for the children. Roman made Hellen and Oleg part of the staff at Fathers house and helped them build a home within walking distance of Fathers House.
In 2013 Hellen and Oleg gave birth to their daughter Solomiya, making them a family of fourteen. Three of their daughters have gotten married and created families of their own. One of their daughters is very adventurous; so after graduating at a university in Kyiv, she had lived in Germany for a year and is currently working in China. She dreams of visiting the Philippines one day.
Hellen and Oleg's story and life inspires others to trust God in the toughest of times and to have faith that God has a plan for their life.
Now, in 2019 I am so grateful that God brought me back tp Hellen and Oleg again, I will always remember Oleg's Borscht Soup and the families generous portions of love. 
Hellen and Oleg's story and photos from 2017 on my blog – https://capturinggrace.org/…/2…/10/31/day-12-helen-and-oleg/
[Editors note – Last month,  I set off on a 21 day, 6 country European journey, Capturing Grace in Sweden, Latvia, Ukraine, Moldova, Prague and France. I am now back at home in the US and giving these stories a save home on my blog]