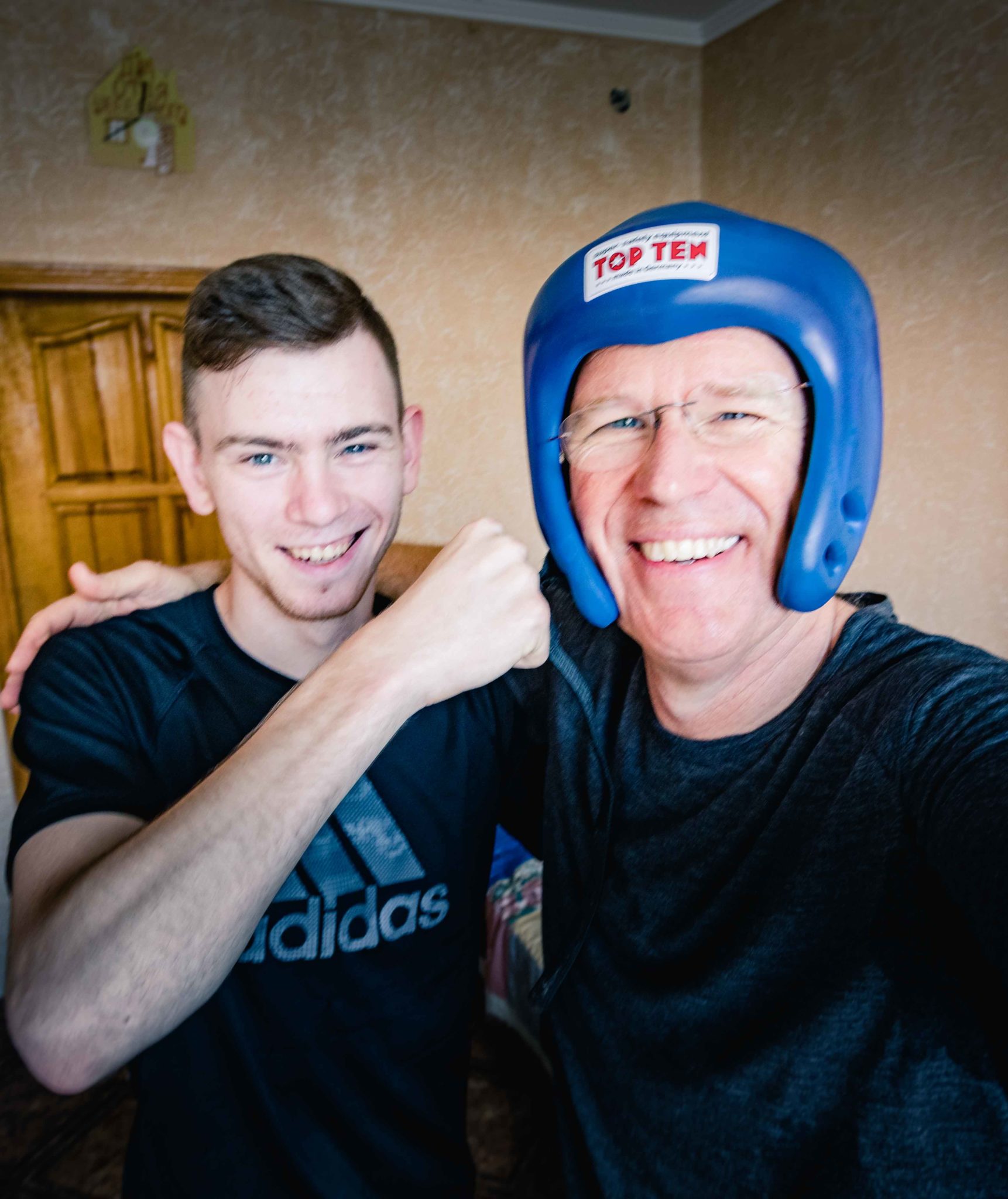 27 May

Mykola – photographing for Fathers House in Ukraine
Mykola Kosiuk is a IDP (internally displaced person) from Ukraines war zone. He now lives at Fathers House and is a such a positive influence to those around him. Mykola is also an amazing kick boxer, having won the Ukraine World Cup of kickboxing (First Place in the lightweight division) and silver cup in all of Europe in the middle weight division. 
Mykola works in the gym at Fathers house, teaching the younger boys the art of kick boxing. They learn about treating their opponent with respect and dignity and how to compete without anger, learning to control their emotions. 
I enjoyed so much hanging out with Mykola…. I felt pretty safe! ??☺️
For more about Fathers House in Ukraine you can read my stories here – https://capturinggrace.org/capturinggrace/tag/fathers-house/
[Editors note – Last month,  I set off on a 21 day, 6 country European journey, Capturing Grace in Sweden, Latvia, Ukraine, Moldova, Prague and France. I am now back at home in the US and giving these stories a save home on my blog]