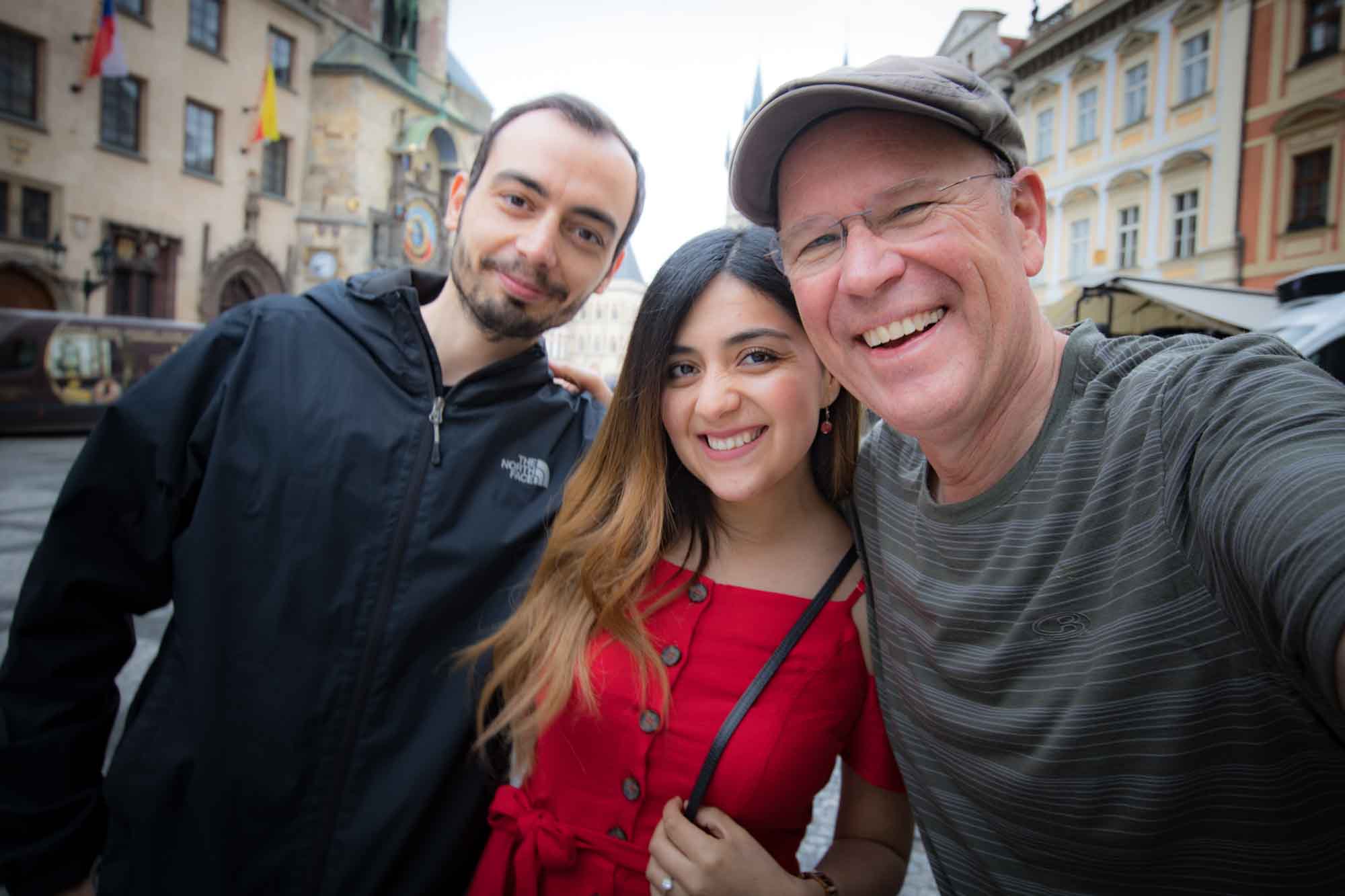 18 Jul

Mornings in Prague, Bery and Kaan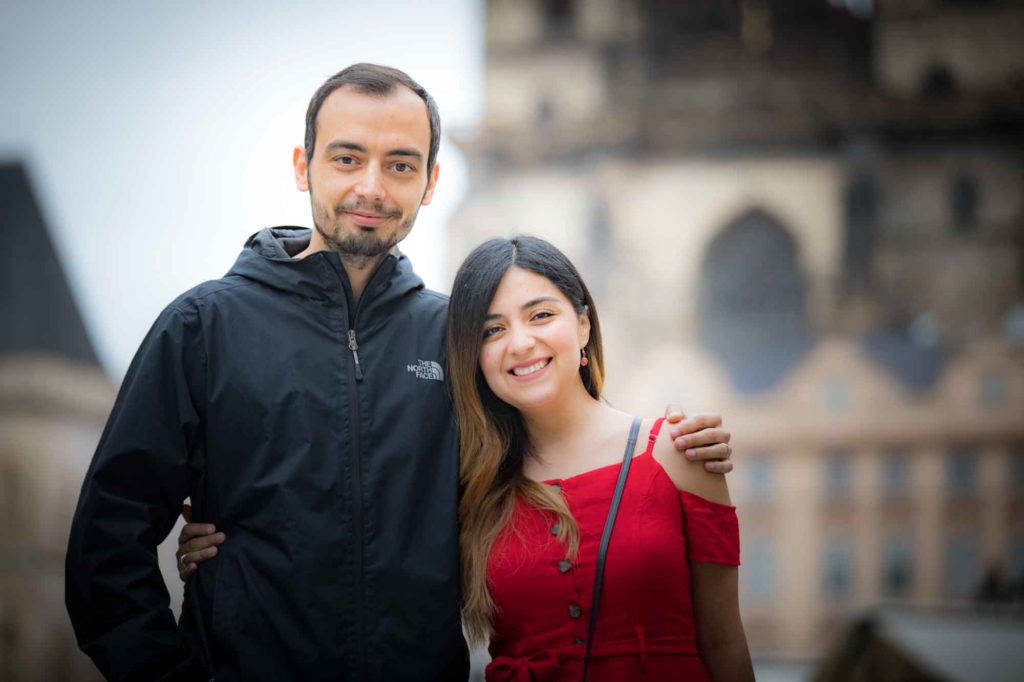 My heart comes alive when I travel. Waking up in new places, living with the expectation of divine appointments, meeting new people and sharing stories. Thats what makes my heart beat. It provides continued connection with those I love. It keeps me young. It's what I live for.
During my time in Prague, early morning strolls were my favorite pastime. Air that is fresh and cool. The beautiful illumination provided by the morning sun. All of my senses seemed to be heightened. For a photographer it's called the golden hour. 
This is when I met Bery and her husband Kaan. My initial experience was appreciating Bery's lovely red dress as it added depth and interest when she unexpectedly walked into the frame of my camera. I was curious about this handsome couple as we walked towards our mutual destination of Pragues Old Town Square. I found myself following at a distance.
Like me, they seemed to be walking with a purpose. Arriving to Old Town Square I photographed The Astronomical Clock, The Minute house and the early morning wedding shoots taking place around me. 
I became curious at what Bery and Kaan were up to. Sitting together on the cobblestone streets I could tell this was a couple in love. Not only in love with each other but it was clear they shared a passion for a "project" they were engaged in. 
As I looked on from a distance I could see they were holding up expressions of love on beautifully decorated note cards. Photographing them with Prague's Old Town monuments as the backdrop. 
Unable to contain my curiosity any longer Iapproached them to learn their story. Their smiles and enthusiasm for life were contagious as they shared. Bery and Kaan love to travel and have a following on social media. Friends and followers send messages to them with expressions of love and this couple is kind enough to artisticly express them, photographing these expressions in beautiful places around the world. 
Bery was kind to ask me my story and I happily shared. With tears somewhat successfully wiped away, we had a impromptu photo session together. These photos allow me to share the love I experienced during my time with Bery and Kaan.
I look forward to experiencing their hospitality the next time I am in their home town of Istanbul. They were so kind to promise me a special card of my own, shot undoubtedly in one of their favorite places of beauty.